The big brands in the motorcycle world are in a rush to come up with electric bikes that they perceive will be patronized by the global market in the near future. Various e-bike projects are currently in the concept stage, and while many concepts don't ever make it to production, they're still worth a closer look because they give us a glimpse of the future of motorcycling, now that the COVID-19 pandemic is starting to reshape our lives.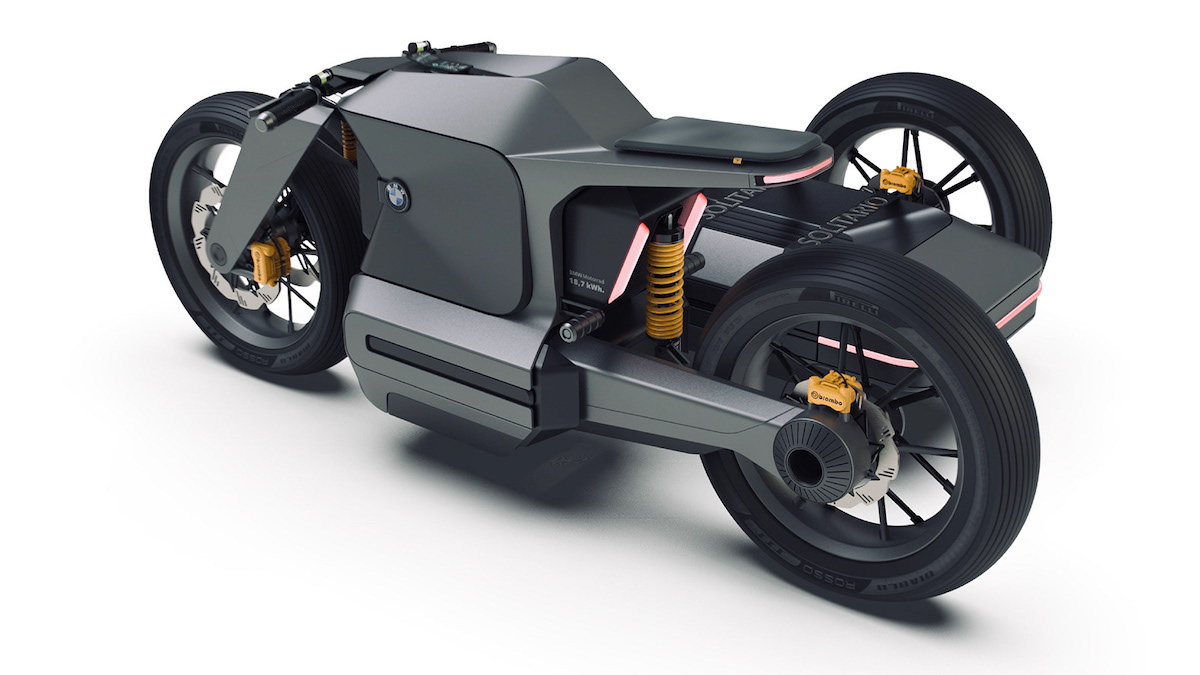 ADVERTISEMENT - CONTINUE READING BELOW ↓
Officially, BMW Motorrad has been working on its Vision DC Roadster since last year. But here's something different—the BMW Motorrad X El Solitario MC, which isn't actually by the German brand itself. Instead, it was designed by Iago Valiño, a transportation design student from Valencia, Spain.
What's with the name 'El Solitario'? Well, it turns out Valiño design is a long-range electric motorcycle with a detachable sidecar. Aside from accommodating extra cargo, the sidecar's function is to house additional batteries for increased mileage, so it's clear that this attachment is not actually intended for a passenger.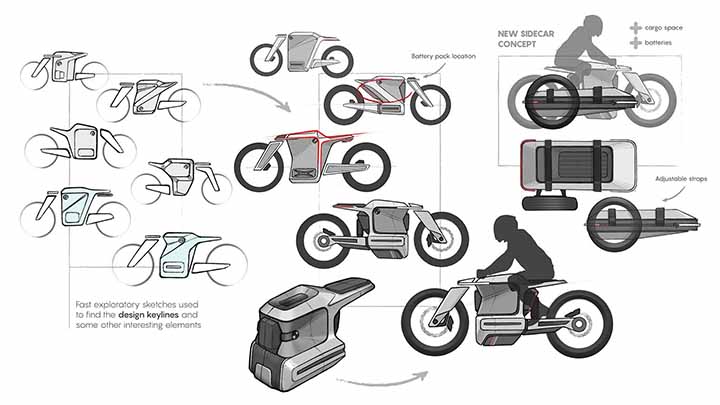 ADVERTISEMENT - CONTINUE READING BELOW ↓
Recommended Videos
Nothing much was mentioned by way of specs, but based on the illustrations, the El Solitario is powered by an 18.7kW electric motor and comes equipped by Brembo brakes. For sure, you won't miss those BMW logos on the side-panel battery covers and the sidecar. If it were to be produced, this emissions-free two-wheeler will not be cheap.
We think it could pass as one of Batman's rides, but sorry—there's no room for his loyal sidekick. Seriously, though, what are your thoughts on the El Solitario?