Learning how to ride a motorcycle is one thing. Getting good at it is another.
Frankly, it's relatively easy to learn how to ride, as long as you can hold the machine you're using, shift gears when you need to, and balance the bike with your feet whenever you reach a full stop. The basics are really easy to cover.
Advanced riding skills, however, take a lot of time and practice to acquire. But we're not talking about hitting extreme speeds, getting through corners on the track, or doing tricks and whatnot—we're pertaining to low-speed maneuvers.
Low-speed riding may sound trivial especially if you own a big bike, but if you really want to call yourself a skilled rider, you must be able to conduct these maneuvers. Besides, given how bad traffic on our roads can get, mastering how to move your bike slowly and safely through gridlock is essential.
In this article, we list down some riding drills that when mastered can enhance any rider's skill. All that you'll need for these will be a secured open space, some cones, and of course, a bike. We've also embedded a video at the bottom to accompany all the drills we went through, so be sure to scroll through 'til the end.
ALSO READ:
Here are the corresponding fines, penalties of all licensing, traffic violations in PH
Quick guide: 10 Things to keep in mind before overtaking the car ahead of you
1) Balancing the bike with your hands
Yes, you read that right. The first drill isn't 'low-speed'—your bike will actually be stationary here. What you need to do is to get off your bike, put it on its side stand, then hold it up and try to keep it upright using only your hands. You can do this correctly if you understand your bike's center of gravity and you are able to find that 'sweet spot' wherein your bike can stand on its own without you even holding it.
Start from the side, then slowly move your way around the bike. Be as relaxed as possible while you do this. Move your hands from one part of the motorcycle to the other, and do your best not to drop it. If you must let go, be sure to lean it toward the side of the stand so as to avoid potential damages. Once you get the hang of it, try lessening your grip on the bike, or even try balancing it with just one hand.
When you've mastered this, you'll then be able to keep your motorcycle upright with just a single finger on, say, the windscreen. This will help you get a good feel of how the weight is distributed across the bike, which will be helpful whether you're riding through heavy traffic or going at speed through some twisties.
2) Riding a plank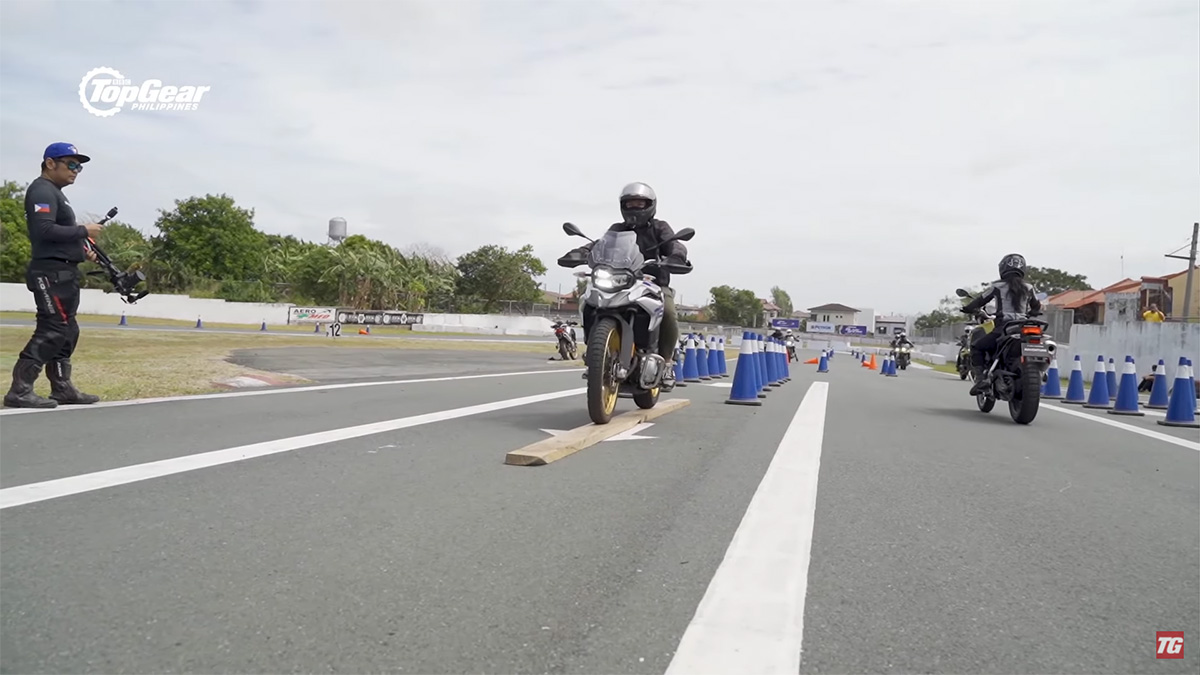 Get a long, flat piece of wood and lay it on the ground. What you need to do here is ride your motorcycle across the length of that plank without putting your feet down and without falling onto the sides. If you have no plank to work with, you can just put markers on the floor that can indicate the straight line you need to ride through.
To nail this, you need to lock in your target before you approach the plank. Once you get on it, you should already be looking ahead in the direction you're going. Keep your arms and your head steady, and rev your way slowly across the plank. This drill will be harder and harder to complete the slower you go, so try and reduce your speed each time you successfully get through the plank to challenge yourself further each time. If you're finally able to do this at the slowest speed possible, then you'll have no problems the next time you have to crawl your way through EDSA traffic jams.
3) U-turns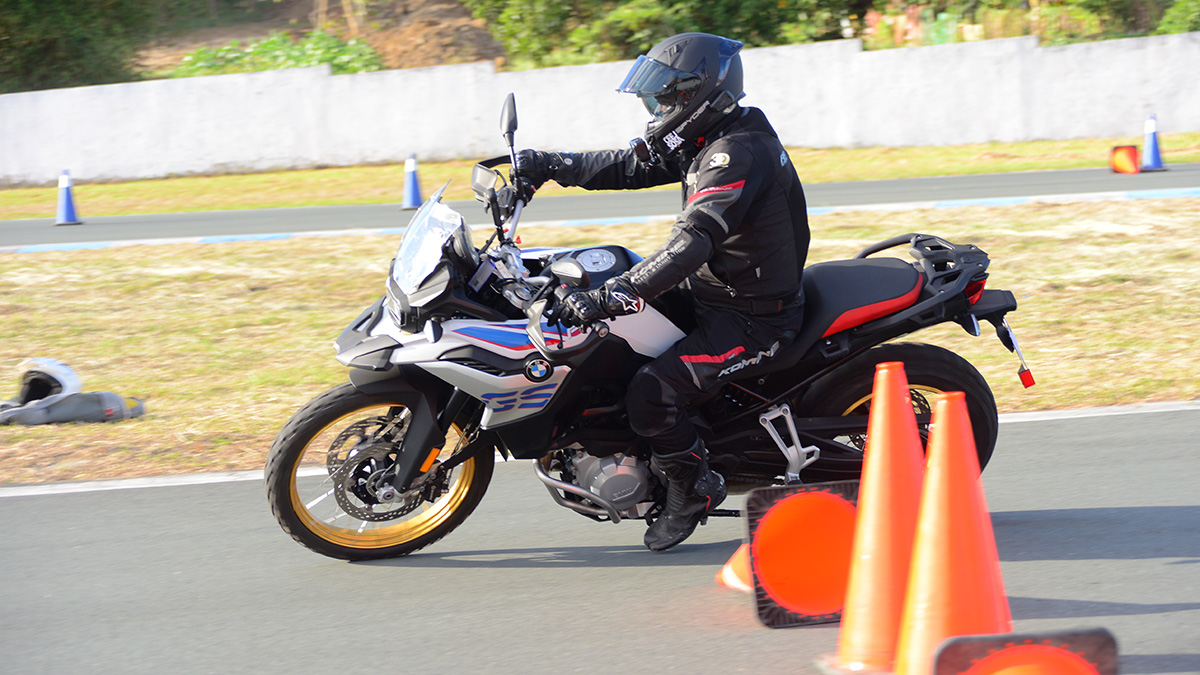 For this one, you'll need cones. Just line them up as a letter 'U' and use them as markers. Start by going around the outside of the cones moving to both your left and your right. Once you've gone through both directions correctly, try moving to the inside of the cones to make the U-turn narrower.
The technique to make a successful U-turn is to approach the turn slowly, lock the handlebars fully on whichever side you're going, then let the bike lean. Counterbalance using your body—not your butt—and adjust the lean or steer by applying force on the outside footpeg during your turn.
The real key here, apart from knowing how to maneuver your bike properly, is to look right where you're going. At no point during the U-turn should you be looking down toward the road. As you start the turn, rotate your head so you can see the direction you're going, and as you move further into the turn, your eyes should be steady on ahead. Obstacles or debris on the road shouldn't be issues, as you should've already cleared your path before you make the turn.
You can mix things up here and combine both left and right U-turns by going in a figure-8 motion. If you have enough cones, then you can mark the exact figure-8 path you'll be riding.
ALSO READ:
Quick guide: 12 Overtaking violations that carry a P1,000 fine
Quick guide: Right of way traffic violations that carry a P1,000 fine
4) Slaloms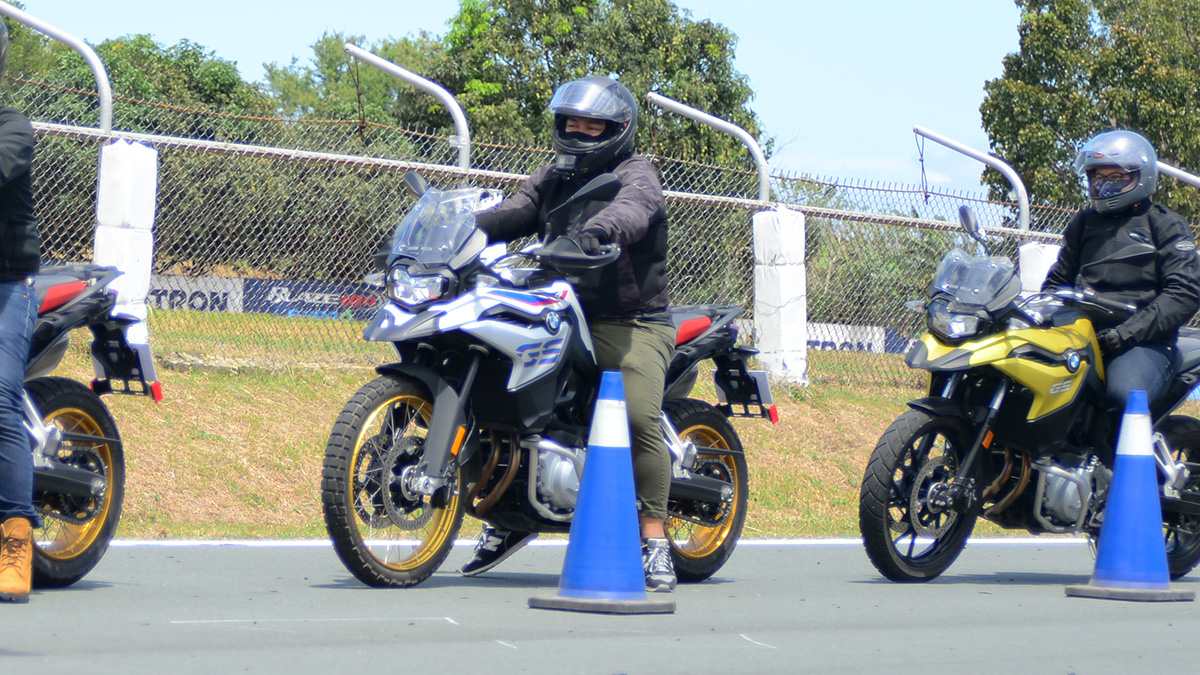 Set the cones along a straight line and keep the distance between each one equal. What you'll simply need to do here is to slalom your way through the cones, alternating from left to right across each cone and keeping your bike as close to the center as possible. For this one, the faster you go and the tighter your slalom, the more difficult it'll be.
Start it off slow, and alternate your entry to the slalom from the left and right side each run. Try to speed things up after every pass. As a bonus, you can also end each pass through the slalom with a U-turn before you go through the cones again.
5) Emergency avoidance and braking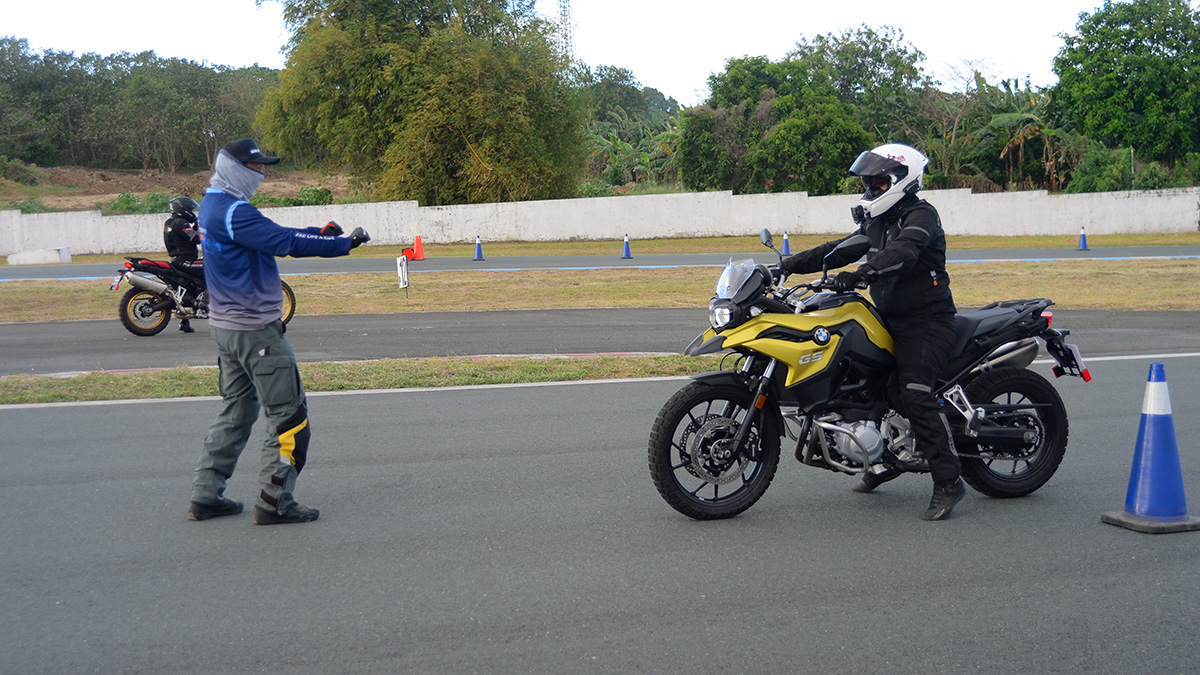 For this last drill, you'll need at least one cone or any large object to serve as a dummy obstruction or road hazard. What you're going to do here is to line up your bike along with said obstruction, accelerate quickly into it, and swerve away at the last minute. Tuck back into your imaginary lane, pick up more speed, then brake suddenly into a full stop. If you can, mark a box on the ground, and set it as your target braking point.
This is simply a simulation of a possible real-world scenario when a vehicle, pedestrian, or anything else for that matter suddenly cuts in front of you. If you have good mastery of your brakes, you can fully commit to a hard stop. And if you know your brakes won't cut it, you can swerve away as needed. The previous slaloms will also come into play here.
If these prove to be too much, you can practice the two maneuvers separately and combine them again once you've really gotten a hang of things.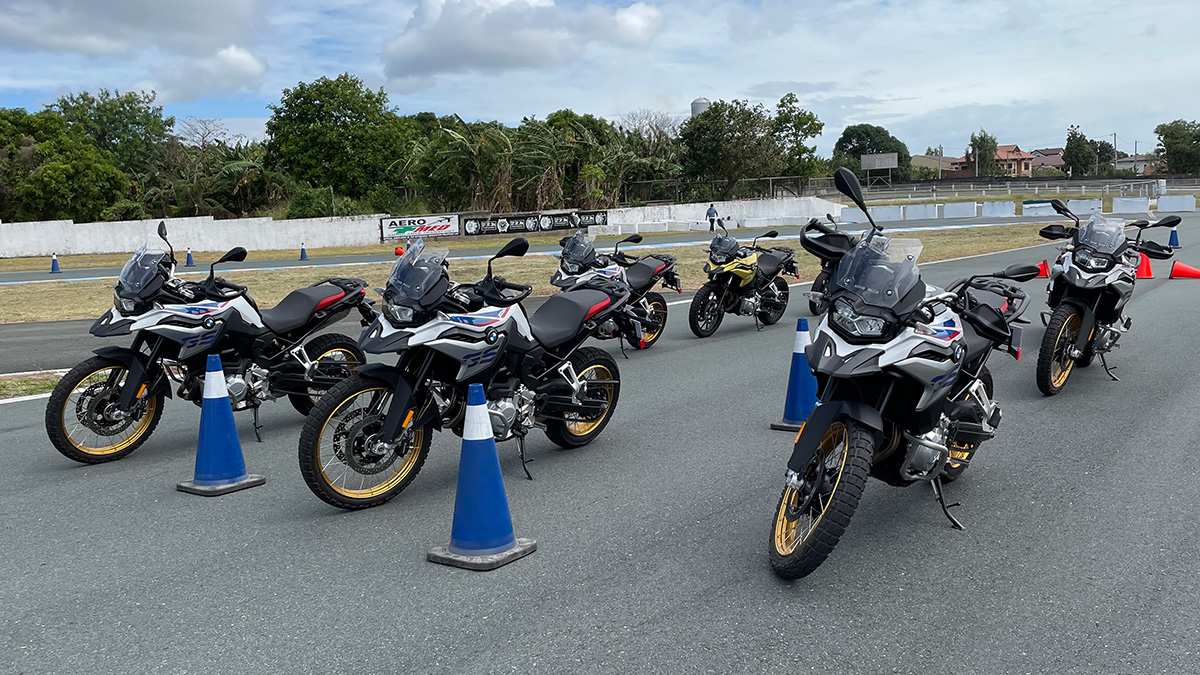 The drills that we ran through here are just some of the simplest ones that you can work on on your own. There are a lot more drills out there to try out, all of which will help make you a better rider. Just remember that the learning doesn't stop once you've mastered these drills. Be sure to keep practicing them even when you can do them perfectly each time.