Why choose a 300cc scooter instead of a 400cc one? This is a question that Kymco Philippines executives have to answer every time they launch a midsize maxi-scooter, like the X-Town CT 300i and Downtown 350i TCS.
A hot-selling brand in Europe and other countries, this Taiwan-based scooter manufacturer pioneered maxi-scooters in the Philippines five years ago. And the way we see things, it's not slowing down one bit.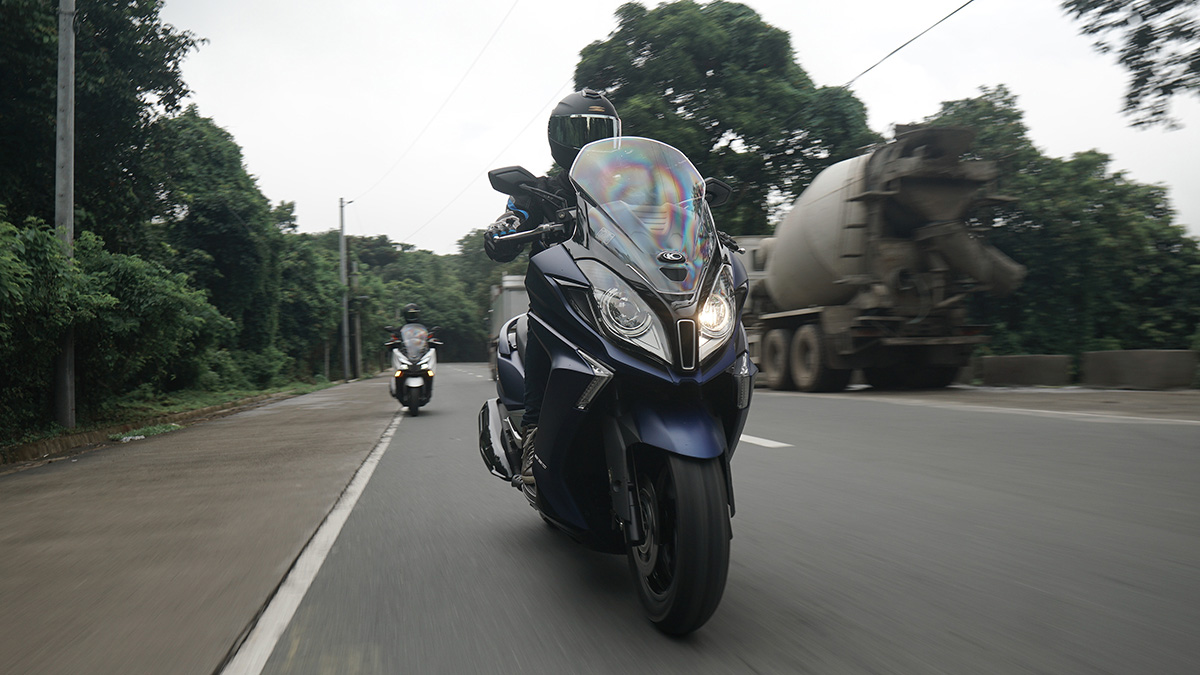 With the continued expansion of the country's tollways, where the minimum allowable engine displacement is 400cc, we asked the Kymco PH executives the same basic question: Why not focus on 400cc scooters, or even bigger bikes, instead?
Continue reading below ↓
Recommended Videos
Allan Santiago, Kymco Philippines executive officer, thinks many Pinoy riders have realized that midsize scooters with sub-400cc engines offer not just more fun, but practicality as well.
"Of the country's total road network, only around 8% are tollways or toll-gated," said Santiago, emphasizing that there is more to motorcycling than riding on tollways. "We want to focus on the adventure side which the 300cc can offer because we want our users to explore the countryside."
"When you see the countryside, it is when you really feel the joy in riding," he added.
True enough, beautiful sceneries, historic places, vast farmlands, and delicious local delicacies can be found on the toll-free highways. Plus, riders get the chance to interact with the locals at these stops. On the tollways, meanwhile, riders are greeted by the small insects that crash into their helmet's visor.
Santiago also zeroed in on the safety aspect of riding a midsize motorbike instead of jumping right away to a big bike. These 300cc bikes, he said, allow riders to progress slowly onto bigger bikes that require more experience and skill. However, he did miss one other advantage: the 300cc scooters are not only easier and cheaper to maintain, but also more fuel-efficient.
NOTE: This article first appeared on TopBikes.ph. Minor edits have been made.