Despite getting only a few hours of sleep the night before, Melanie Marquez arrived on schedule at Megatent with her son Manuel 'Mel' Lito  Marquez Lapid for an interview with Moto Sapiens. "Kahit kulang ako sa tulog, I couldn't say no to Mel," she said.
In case you were born in the '90s and you don't know who she is, Marquez won the Miss International Pageant in 1979—the youngest in history to bag the title at 15 years old—and subsequently became a model, product endorser, and actress.
Wearing a pair of sunglasses, she began to tell us how much she loves the 2019 Ducati Scrambler that she was able to take for a quick spin courtesy of Ducati Alabang not so long ago. It was love at first ride.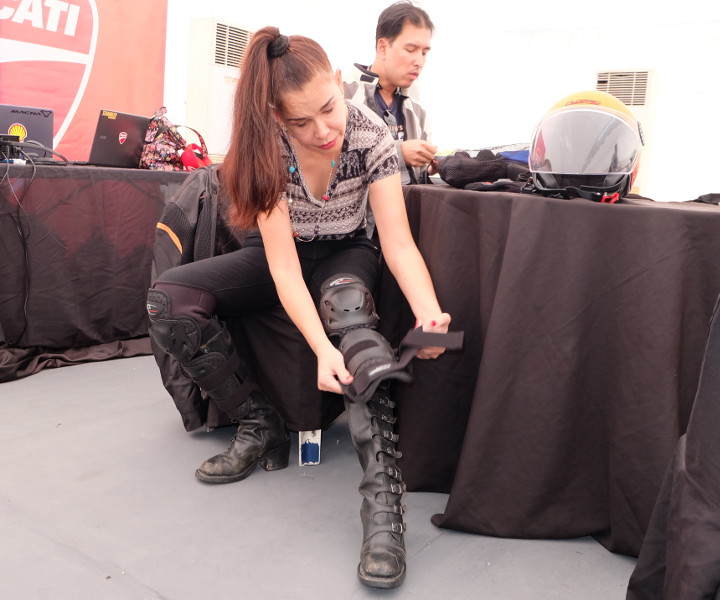 Continue reading below ↓
Recommended Videos
Not only does she find the café racer's old-school looks enticing, the riding position it affords is perfect for her as well. She may still stand tall and regal at 55, but Marquez prefers motorbikes that require a slightly forward riding position because of a back condition caused by her being in a car accident in the US. Riding upright puts too much strain on her back, causing unbearable pain.
You might also think that her interest in riding has something to do with the metro's perennial traffic problem. Yes, but that's just part of it. Another factor is peer influence—riding is contagious, and she sees a growing number of showbiz people arriving at the studio or on location on two-wheelers. Among those she particularly mentioned was Ian Veneracion.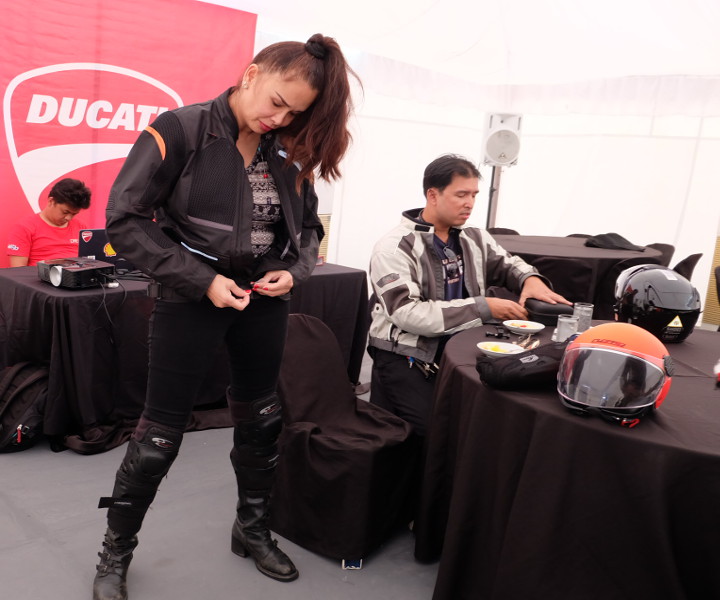 Marquez says she's intrigued by gorgeous bikes and stylish apparel spiced up by the rider's body language. "They're just oozing with sex appeal," she said.
She definitely turned heads as she entered Megatent in full riding gear. Clad in retro-style leather boots, a mesh jacket, full gloves, and an orange open-face helmet, she let everyone know that she had entered the building. Oh, and she'd never throw a leg over a bike without putting on knee and elbow pads for extra protection.
But more than satisfying her thirst for being a fashionista rider, motorcycling, said Marquez, is the perfect way of bonding for her and her two children.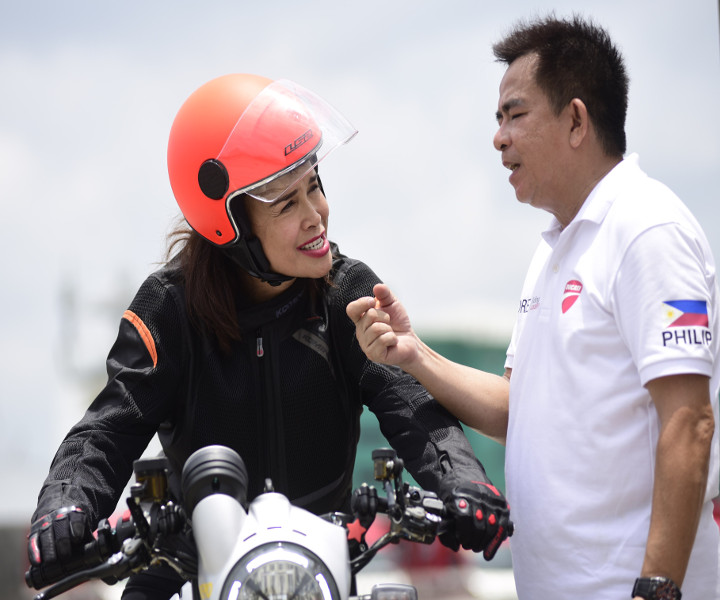 Recently, her daughter Michelle Dee—a model who will be joining the Miss World Philippines 2019 beauty pageant—bought a Ducati Scrambler Sixty2. Lapid, meanwhile, is a motorcycle vlogger who has been riding since 2014 and owns a Suzuki V-Strom 650 touring bike. Everyone in the family are on the same wavelength.
To prove she's dead serious about motorcycling, Marquez underwent formal riding training earlier this year, though she admits she wants more saddle time to boost her riding confidence. Her son believes it will not be long until she has mastered the necessary riding skills.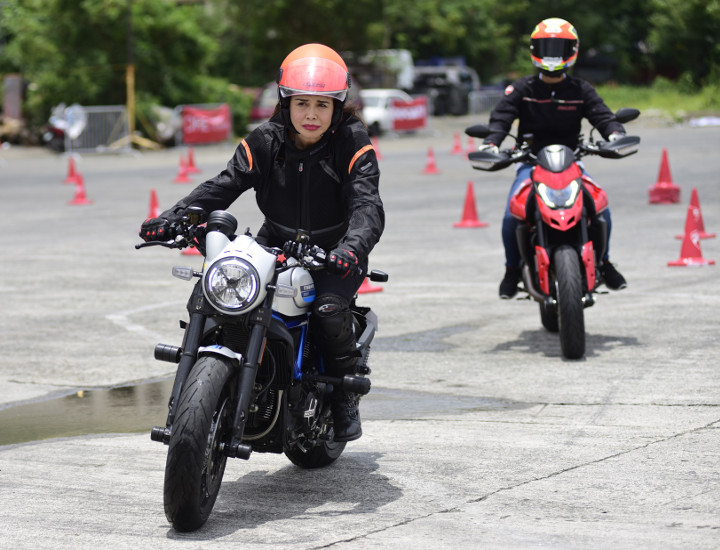 There's only one Melanie Marquez, and it didn't surprise us when our conversation occasionally strayed to showbiz controversies. Sorry, those parts are strictly of the record. We got our dose of 'Melanisms,' too, but the discussion always went back to motorcycles.
Before Marquez committed to the Scrambler, Lapid had toured his mother around different big-bike dealerships to check out other models. Among them were cruisers, sport bikes, and even adventure tourers. He wanted to make sure his mom would make the correct choice. But at the end of the day, Melanie insisted on this particular Italian steed. "I'm hoping to ride with my kids soon," she said. "And I mean long, long rides."
Welcome to the world of celebrity riders, Ms. Melanie!