Are you itching for the ultimate adventure? Then we dare you to try this: The search is on for three Pinoy riders who might have the chance to represent our country in the BMW Motorrad International GS Trophy 2020, to be held in New Zealand.
Since its introduction in 2008, the GS Trophy has attracted countless adventure-thirsty riders who are willing to go beyond the limits to test their capabilities, technical know-how, and physical endurance in a series of grueling special stages (both on- and off-road) conducted on a daily basis. Past participants who've made it to the international qualifier, held every two years, have seen action in picturesque places like Tunisia, South Africa, Patagonia, Canada, and Thailand.
In 2018, our very own Aris Cuevas made it to the finals in Mongolia along with two other riders from Southeast Asia. Unfortunately, he never saw the checkered flag after he was injured at the start of the event.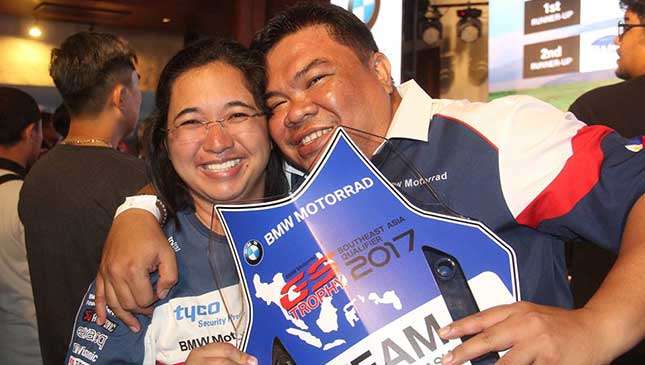 Continue reading below ↓
Recommended Videos
Going back to the 2020 GS Trophy, you might be wondering why we said "might have the chance to represent" earlier. That's because the riders will have to go through a series of qualifying rounds in order to compete in New Zealand.
First, there's the local regional level. Three riders will be selected from the Visayas and Mindanao (August 24-25, 2019, at the Crocodile Farm in Davao City), and another three riders will be selected from Luzon (September 6-7, venue to be announced). So far, 12 participants have registered for the VisMin event.
From the six top riders to emerge from the local regional rounds, three will be chosen to compete in the national level on September 8, 2019.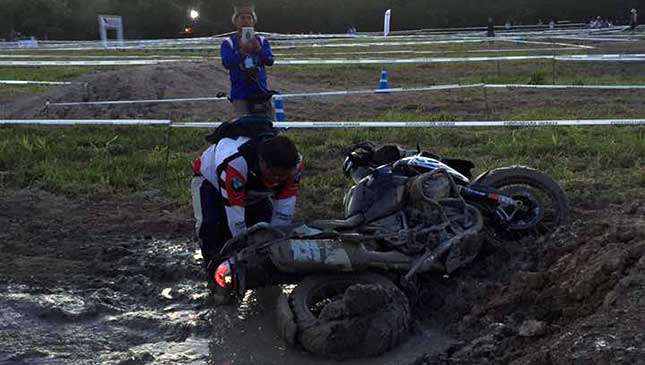 The next target is the Southeast Asia Qualifier, to be held in Malaysia on September 21-22. Here, the Philippine contingent will come face to face with the best riders from Malaysia, Taiwan, Singapore, and Indonesia. Only one team (with three members) representing one of the five countries from Southeast Asia will be chosen to compete in the International GS Trophy 2020 in New Zealand next year.
"The competition covers all aspects of riding, particularly off-road and bike handling. It also includes technical skills like changing tires and navigation as well as some product knowledge exercises," says BMW Motorrad Philippines director Gil Balderas.
Those with advanced riding skills and a high level of physical fitness will surely have an advantage. With regard to the Luzon qualifier, our sources say that some riders are already training for the event in secret.
SMC Asia Car Distributors, the official distributor of BMW in the Philippines, will shoulder all the expenses—from airfare to accommodations—of the three riders who will represent our country in the Malaysian qualifier. And should these three be chosen to represent Southeast Asia in the main event in New Zealand, they will be given not only free airfare and accommodations, but also complete set of original BMW riding gear, camping equipment, and personal kits.
Participants should meet following requirements: Must be 18 years old and above, with a valid Philippine license with motorcycle restriction code. Other than being capable of riding a 250kg BMW Motorrad GS bike, the participant must also have sufficient knowledge about this adventure machine. For the VisMin and Luzon qualifiers, participants may use any BMW bike model—from the tiny G310 GS to the mighty R1250 GS.
Are you ready to take up the challenge?