It's official: The protective shield designed by motorcycle-taxi company Angkas has been given the thumbs up by the Inter-Agency Task Force (IATF) for the Management of Emerging Infectious Diseases.
In a statement, Angkas said the approved design was the best among a number of prototypes it had tested. The tests were done in collaboration with various experts providing scientific input and technical support.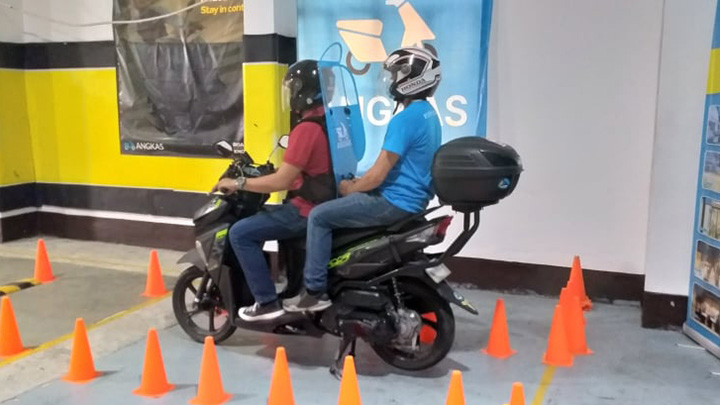 Moto Sapiens first wrote about the proposed Angkas shield almost a month ago after George Royeca, the company's chief transport advocate, submitted the design to the IATF for approval.
What's more, Royeca says the design will not be exclusively for the use of Angkas riders—it will be shared with the public, especially now that couples are permitted to travel together on one motorbike.
Continue reading below ↓
Recommended Videos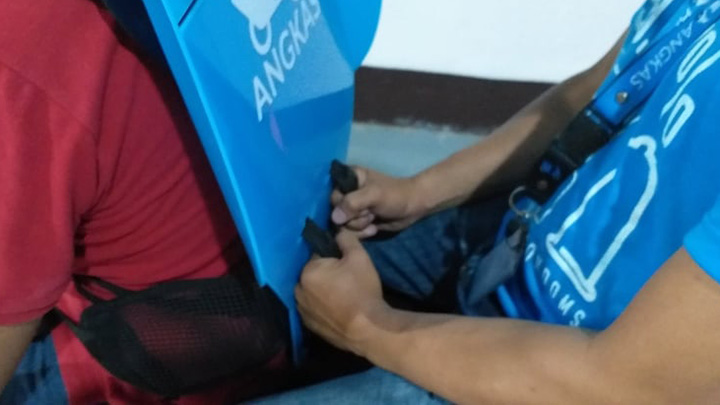 "This is our way of helping the commuting public," says the Angkas official. "We will share the specs and the materials used." The company, however, will not be selling the actual protective shields.
This afternoon, we visited the Angkas training facility in Taguig to check out the item. It's made of hard, durable plastic that is lightweight and a bit flexible. The shield frame features shoulder straps and a quick-release belt, plus two handles for the passenger to hold on to. The passenger will also have a good view of the surroundings via the available windows.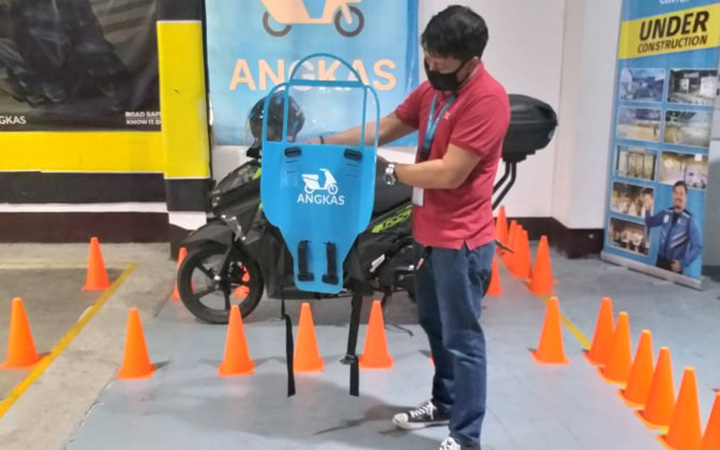 Earlier, we featured another protective-shield design that costs P1,500. According to Royeca, the Angkas shield costs around P200 to 250 to produce. Fair enough?