In July 2012, Lamborghini acquired Ducati. You might be forgiven for wondering quite what the tie-up was for, beyond propping up a few Panigales near the Huracans at each major motor show. Something that we'd have been fine with, to be honest.
But now that motor shows have taken a hiatus, we get something altogether more tangible to represent a relationship between two of Italy's most evocative names. This is the Ducati Diavel 1260 Lamborghini, and to all intents and purposes, it's a two-wheeled Sián supercar. In aesthetic terms, at least.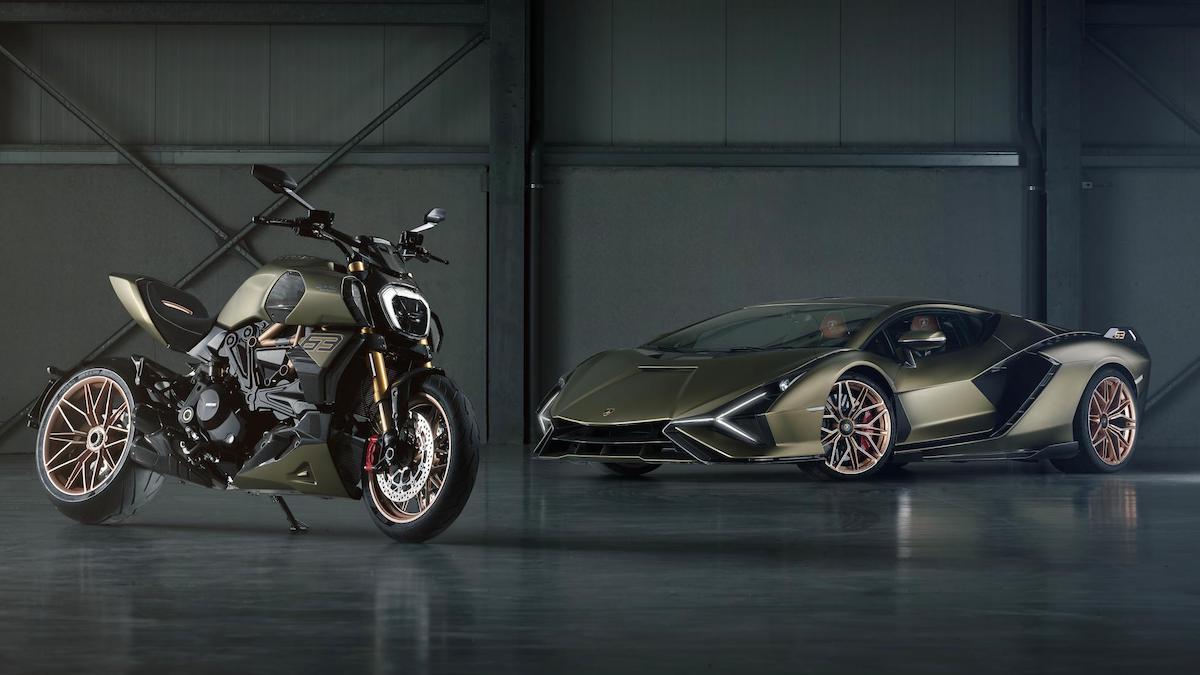 In Lamborghini's words, this special edition—of which 630 will be made—"transfers the core concepts of the Sián FKP 37 to the motorcycle world, redesigning the components that most characterise the Diavel."
Continue reading below ↓
Recommended Videos
There are new forged wheels and there's carbon aplenty, the lightweight material used for air intakes, headlight frame, tank and seat cover, mud guards, and a whole lot else. The Diavel also wears the same green-and-gold color scheme as the Sián, while the 63s denote the year Lamborghini was founded. It's also the number of Siáns that have been produced.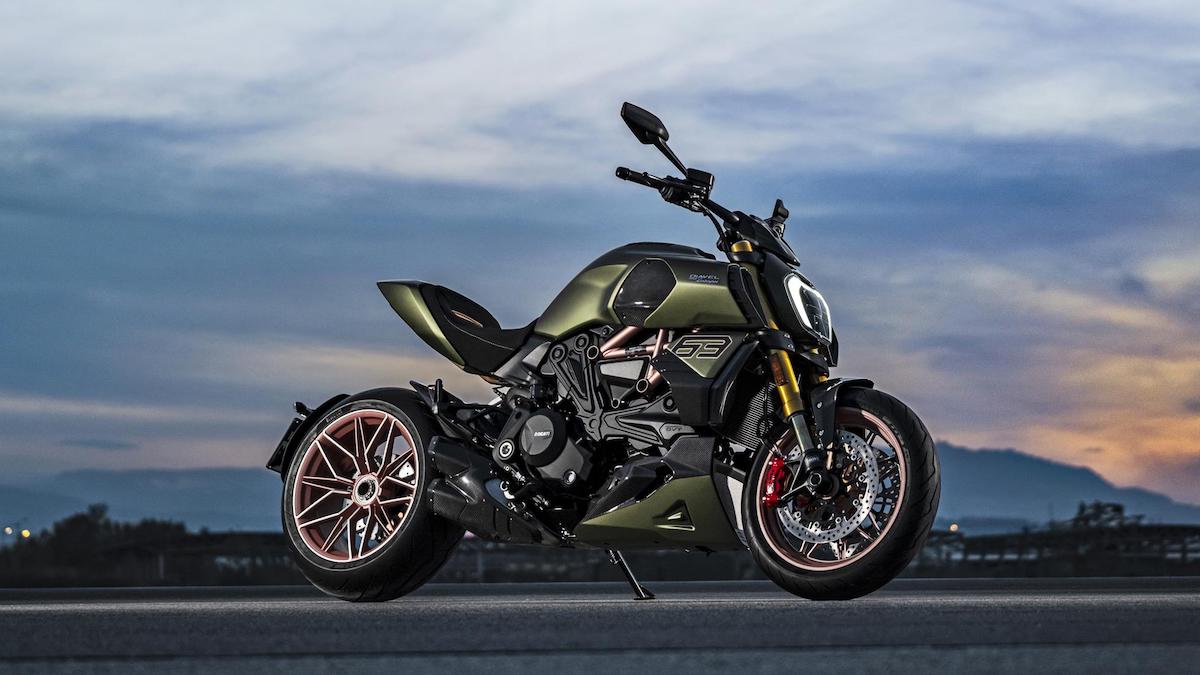 It doesn't gain anything like the 807hp of the V12 hybrid car it apes, but with 159hp powering 244kg—and yielding a sub-10sec quarter-mile—it ought to be quick enough given its low wheel count.
Like it?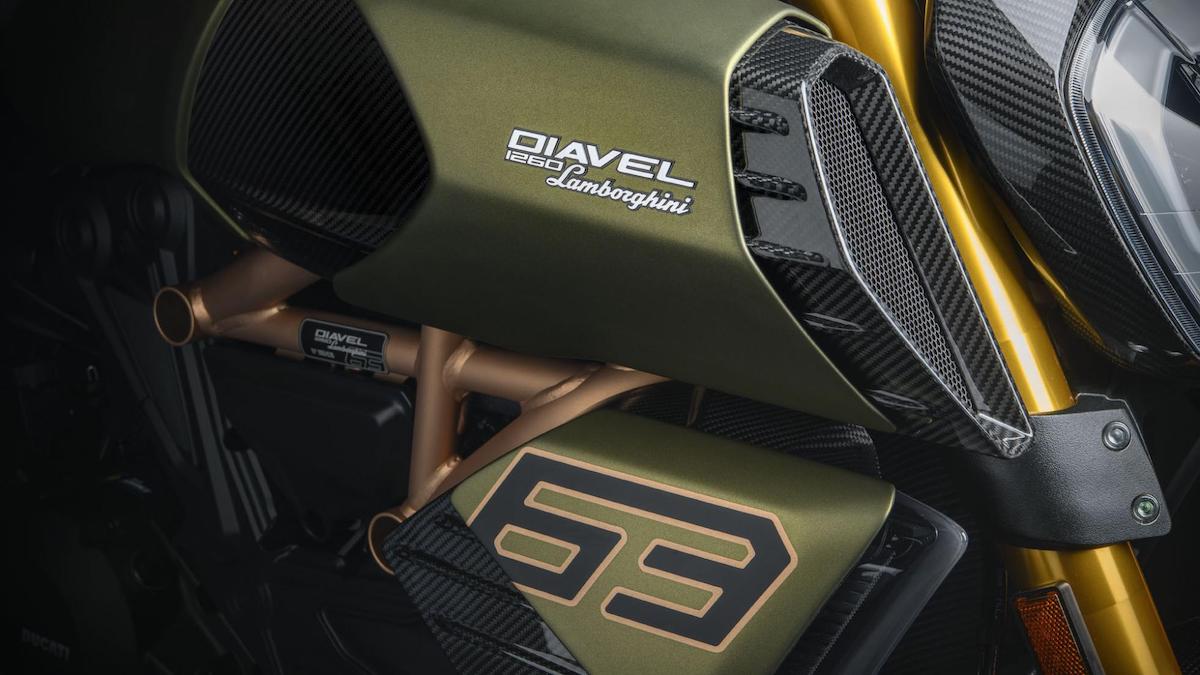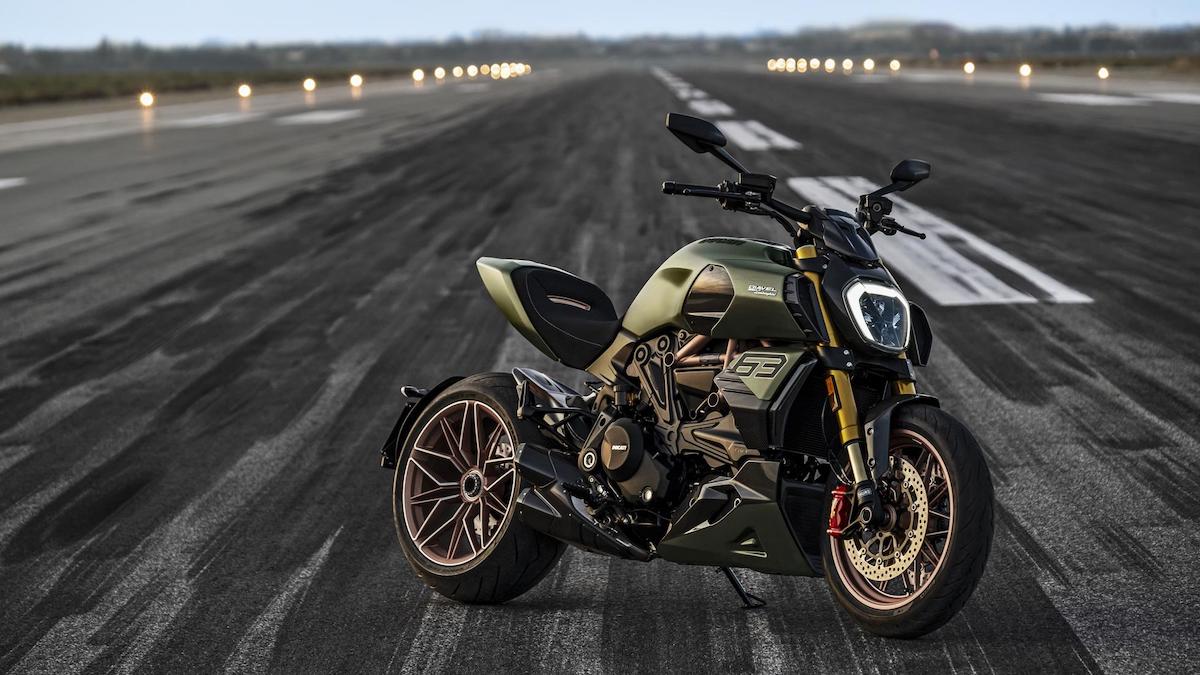 NOTE: This article first appeared on TopGear.com. Minor edits have been made.