October 3, 2019 marks a milestone in the 45-year history of Wheeltek Motor Sales Corporation.
Today, Wheeltek—considered the country's biggest motorcycle sales network—opens the doors of the Harley-Davidson (HD) of Cavite showroom along Emilio Aguinaldo Highway, Barangay Anabu 2-D, Imus, Cavite. The Odulio brothers—Raymond (vice president for finance), Jon (VP for operations), and Roscoe (VP for marketing)—were unanimous in pursuing the Harley-Davidson brand, something they consider the crowning glory of the seven motorcycle brands now under Wheeltek's wings.
Being outnumbered by the boys, Dr. Reynaldo Odulio, Wheeltek founder and CEO, easily gave the HD project a thumbs-up sign.
The dealership's official name is 'Wheeltek Harley-Davidson of Cavite' and it's the fifth HD establishment in the country. The other four are located at the Bonifacio Global City in Taguig and Greenhills, San Juan (Harley-Davidson of Manila); Mandaue City (Harley Davidson of Cebu); and Agdao in Davao City (Harley-Davidson of Davao). As you can see, Odulio's HD is the only one with its company name placed ahead of the brand. As owners of a successful motorcycle company that made its fortune selling small motorbikes, the Odulios again proved they can move mountains.
From the start of negotiations, it took only one and a half years for Wheeltek to complete the construction of the new two-storey facility (with 600 square meters of combined floor area) that strictly complies with Harley-Davison's requirements. The original structure has undergone major reconstruction to make way for the HD showroom. The old building was formerly a Kawasaki dealership and next to it was a Chevrolet showroom.
ADVERTISEMENT - CONTINUE READING BELOW ↓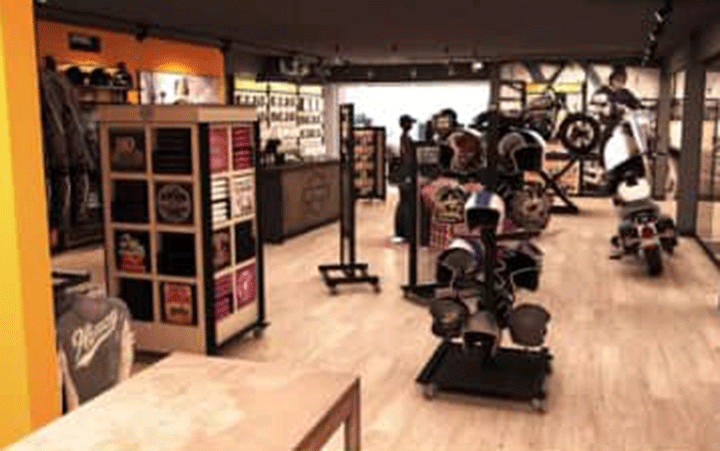 Here's the timeline of Harley-Davidson of Cavite:
April 2018: Wheeltek officials went to Milwaukee in the US to submit their application for a HD dealership in the Philippines.
September 2018: The Odulios returned to the US to submit their business plan.
October 2018: Harley-Davidson officials conducted an ocular inspection on the location for the proposed showroom.
March 2019: Wheeltek management and key personnel underwent new dealership orientation.
October 2019: The showroom finally opens.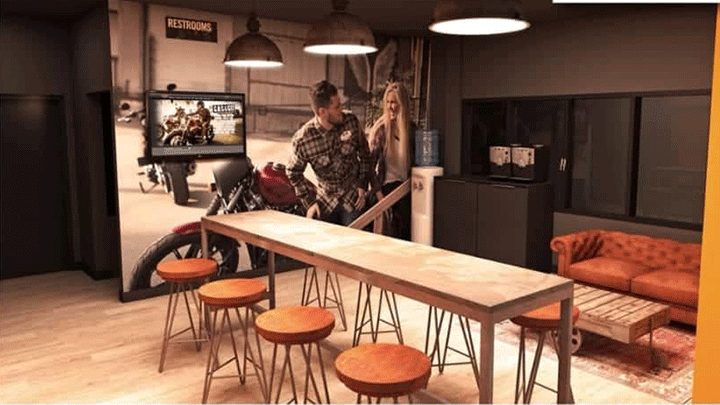 ADVERTISEMENT - CONTINUE READING BELOW ↓
Recommended Videos
Speaking of classiness, the HD facility was designed by an architecture firm based in Europe. It's made up of a motorcycle display area, a service area with three working bays, a lifestyle corner filled with general merchandise, a customer lounge, a parts and accessories display, and a bike wash section.
Every now and then a jump starter will be placed at the entrance of the facility to allow prospective buyers to fire up the engine and let its rear wheel run on rollers, allowing the rider to throttle up to sixth gear and have an authentic feel of a Harley—even if it's just stationary.
This motorbike dealership wants the best for its patrons. From billboards to tool racks, cabinets, fixtures, and even office tables, almost all items in the showroom were from different suppliers with accreditation from Harley-Davidson.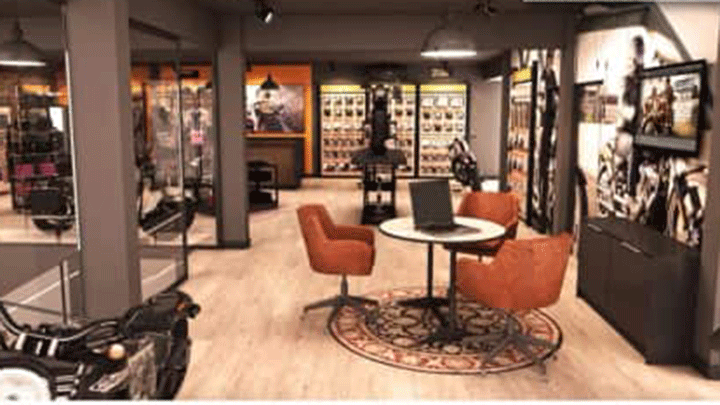 Wheeltek has no time for glitches in service. The Odulios hired the services of Danny Acabar, a Filipino mechanic who lived in Riyadh for more than 30 years servicing HD motorbikes. With his long years of experience in repairing Harleys, Acabar has familiarized himself with both old (carbureted) and new (fuel injection) HD motorbikes. Just so you know, Wheeltek welcomes any Harley-Davidson model to its service center.
ADVERTISEMENT - CONTINUE READING BELOW ↓
This will make Bobby Orbe, Wheeltek general manager for big bikes division, a whole lot busier in the days to come.
Modern Harleys are fuel-injected and are equipped with some electronic rider aids. To ensure that all of these are properly tuned and maintained, Wheeltek even bought a diagnostic box costing some P2 million.
Are these enough to convince you to visit the Wheeltek Harley-Davidson of Cavite showroom in the near future?