Because of its huge success in the Southeast Asian region, the Honda ADV 150 is now on its way to the United States where there's a big market for scooters. According to reports, those in North America will likely see the ADV 150 in the metal by June this year. 
What comprises this Honda scooter's winning formula that is making other markets want it as well? This mini version of the X-ADV 750 sports a similar 'city adventure' design, but it's propelled by a smaller yet capable 149cc SOHC liquid-cooled, four-stroke engine capable of 14.34hp and 13.8Nm of torque. 
The ADV 150 defies the traditional styling of scooters by combining the traits of a tiny, affordable commuter with that of an adventure motorcycle like the Honda Africa Twin. The twin Showa remote reservoir rear shocks provide 4.7 inches of travel for when the asphalt turns to gravel. A 31mm Showa fork supplies 5.1 inches of travel to the 110/80 14-inch dual-purpose tire. The rear end is fitted with 13-inch rubber. These are the reasons the ADV 150 projects a much taller stance versus its sibling, the more street-oriented PCX 150.
Additional exciting features include a two-position-adjustable windshield, a spacious, weather-resistant 27-liter under-seat storage compartment, a 2-liter front-storage compartment with 12V charging port, and Smart Key system with theft deterrence.
Continue reading below ↓
Recommended Videos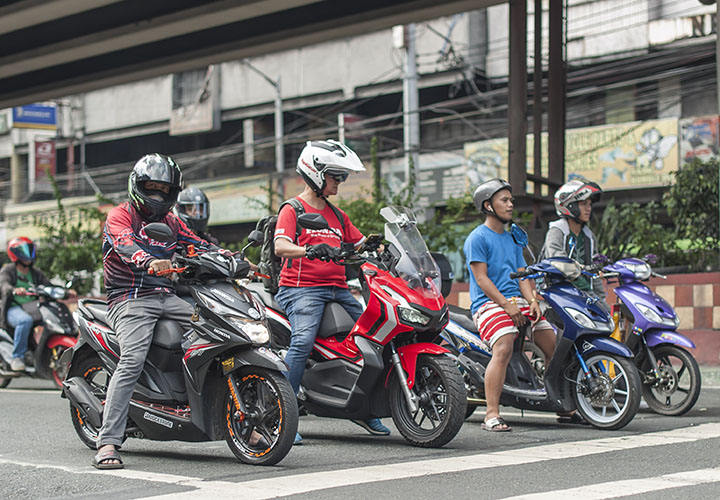 The ADV 150's fascia highly resembles that of the CRF100L Africa Twin. And if you are a rank-and-file employee working day and night to earn a decent living, just like yours truly, it might take a lifetime for us to raise nearly a million bucks to be able to bring home an Africa Twin. For now, having an ADV 150 is the nearest we can get hold of that Dakar Rally-bred stallion. Agree or disagree?
The ADV 150 was launched in the Philippines in September 2019, although limited stocks started coming into the country only in January this year reportedly due to the strong demand overseas. The Philippines is the first country to get an allocation from Indonesia, the ADV 150's country of origin for the Southeast Asian market, but we' still experiencing a supply shortage.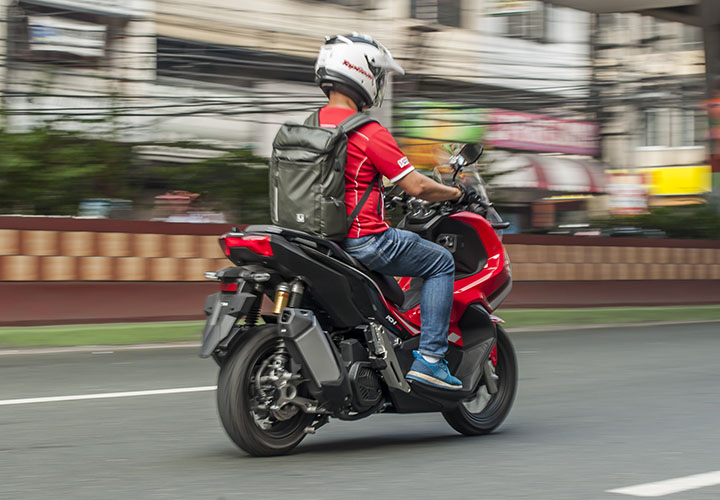 Hopefully, Honda will be able to keep up with the huge demand for the ADV 150 after the COVID-19 crisis. For those on the waiting list, this might brighten up your day: the SRP of ADV 150 in the US is pegged at $4,299, while here, it has an asking price of P149,000. With the current dollar-to-peso conversion rate of P50, that US SRP is around P214,000.
Do you think it's still worth waiting for?