For Aldrin Cuadra, risking the loss of his Honda XR 125 motorbike by loading it on a small banca anchored on a wharf in the Balabac Group of Islands, Palawan—before taking that winning shot with a digital SLR camera from an elevated spot—was all worth it.
Cuadra, a member of Honda XR 125 Club-Philippines, bagged second place at the  Federation of Asian Motorcycle Industries' (FAMI) photo contest held in Bali, Indonesia recently. Because of this, Cuadra became richer by P114,000. "I feel overwhelmed and proud at the same time to represent and win for the Philippines," he said.
Prior to this, Moto Sapiens reported on the top winners of the local version of this photo contest initiated by the Motorcycle Development Program Participants Association (MDPPA) to which Cuadra was the first placer with his masterpiece entitled: Across Islands. Aside from the winner's certificate, Cuadra was awarded P25,000. MDPPA disclosed the list of winners of the "My Motorcycle, My World" photo contest last September 5, 2019.
ADVERTISEMENT - CONTINUE READING BELOW ↓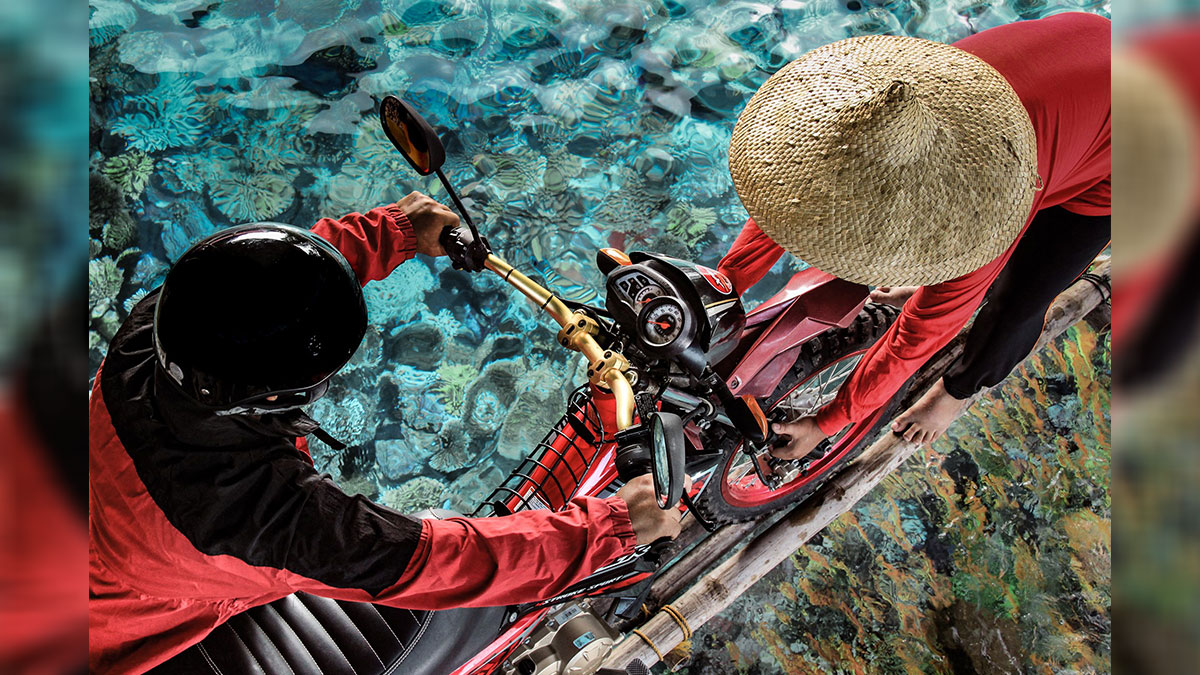 The photo contest aims to promote motorcycling in the Philippines and encourage riders to visit the beautiful places in this country. We asked Cuadra how he managed to take that winning photo that shows his bike being led down a narrow plank on the side of the small banca. The photo was so clear that one cannot help but notice the beautiful corals from the pristine waters of Balabac.
"I can say that it was a bit scary upon looking at them while they were transferring the bike. Good thing that the sea was calm at that time. I put my camera on the tripod and carried it up to take an overhead shot," says Cuadra.
This camera enthusiast has owned his Honda XR 125 for only year, riding it to other scenic places like Marilaque road in Tanay, Rizal and the other picturesque and historic places in Laguna to hone his photography skills.
ADVERTISEMENT - CONTINUE READING BELOW ↓
Going back to his winning photo, Cuadra shared the settings of the Canon EOS 600D camera: 1/60sec. F/8 iso800 6. This gave his entry an ultra-vivid image, not only of the bike and the boatman, but even of the colorful corals on the sea bed. In terms of photography, Cuadra describes himself as a hobbyist rather than a professional,despite being a recipient of numerous awards in the past.
At the FAMI photo contest, only cash prizes were given to the top winners. No plaques, trophies or certificates. By the way, Aldrin donated 10 percent of his winning prize to the Honda XR 125 motorcycle club to which he is a member. The rest of the amount he deposited in the bank.
Again, congratulations to Aldrin Cuadra for making Filipinos proud.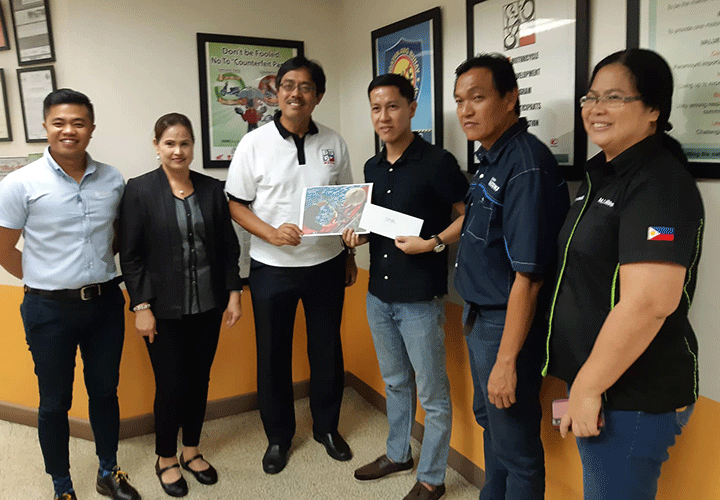 ADVERTISEMENT - CONTINUE READING BELOW ↓