Last week, members of the Justitia Lex Machina (JLM) arrived at the Quezon City Regional Trial Court (RTC) not in their riding boots and astride their big bikes, but in neatly pressed business suits and driving four-wheeled vehicles for the first court hearing on Republic Act No. 11235, otherwise known as the Motorcycle Crime Prevention Act.
All practicing lawyers, the JLM—officially represented by Atty. Galeleo Angeles with Atty. Rolito Abing as lead counsel—appeared before the sala of Judge Luisito Cortez of Quezon City RTC Branch 84 in connection for a petition on Declaratory Relief with prayer for temporary restraining order (TRO) against the implementation RA11235. The petition was filed a few weeks ago. Attorney Raul Tañedo also attended the hearing on behalf of the JLM.
The respondents in the petition—Executive Secretary Salvador Medialdea, Department of Transportation (DOTr) Secretary Arthur Tugade, and Land Transportation Office (LTO) chief Edgar Galvante—sent their legal representatives that included Undersecretary Reinier Paul Yebra (DOTr) and Atty. Mercy Leynes (LTO). Representing the Office of the Solicitor General were Atty. Liselle Angela Bascara and Atty. Louie Brian Sze.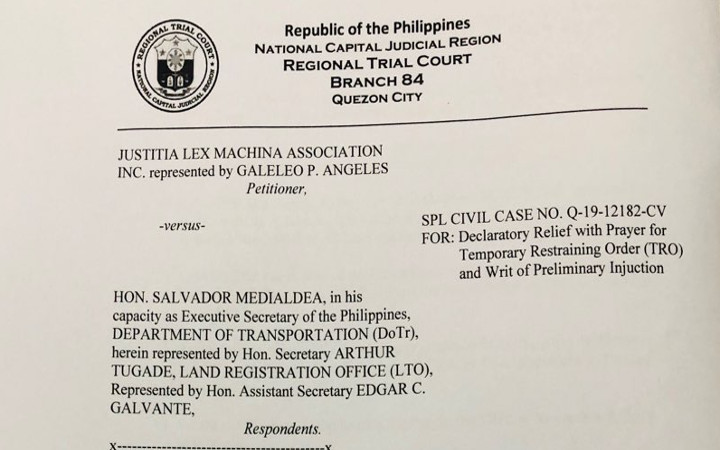 ADVERTISEMENT - CONTINUE READING BELOW ↓
Quick recap: JLM is asking the court to enlighten the public on several provisions of RA11235 that are, in their words, "anti-poor, discriminatory against the riders, and unconstitutional." Among these provisions are the mandatory mounting of an additional front license plate, unreasonable requirements for registration, and hefty penalties and jail term for offenders.
The group is also hoping the court will issue a TRO to stop the implementation of the measure, which is more popularly known as 'doble plaka' law and was supposed to take effect on June 30, 2019.
At the first court session held on September 6, Judge Cortez rescheduled the hearing to November 8, 2019, to give JLM a chance to assemble witnesses from various sectors of the motorcycle community that can comment on to the 'doble plaka'  issue. The JLM has until October 28 to file affidavits containing the list of witnesses to be presented in court.
Meanwhile, the respondents' legal representatives were given 10 days to submit their opposition to JLM's petition and request for a TRO, according to the group's spokesman Atty. Andre de Jesus.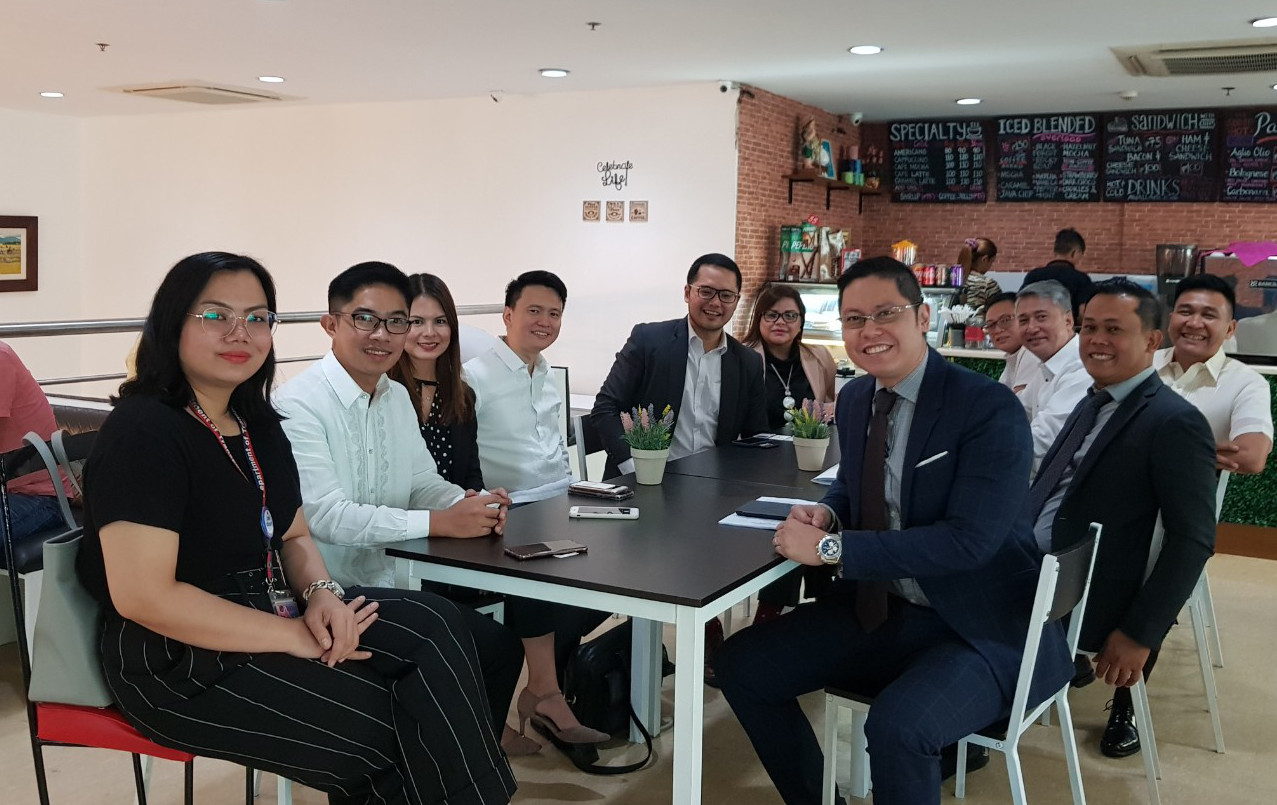 Judge Cortez also ordered JLM's members to participate in the joint consultations of the DOTr and the LTO with regard to RA11235. The series of consultations was conducted after President Rodrigo Duterte himself ordered the suspension of RA11235 a month after he signed it on March 8, 2019. The President admitted that he had overlooked the many sensitive provisions of the law, and called on Congress to initiate amendments to the measure for the sake of fairness to the 18-million-strong local riding community.
It's good that things are starting to move with regard to this long-drawn-out issue. Let's hope a win-win situation arises from the proceedings.