If you follow our Moto Sapiens sectopm regularly, then you've probably read our previous story on Yamaha's newest models to be unveiled at this year's Tokyo Motor Show. You would then know that the Japanese motorcycle maker has revealed four of six of its newest vehicles ahead of the event.
Well, the show officially opened today, and Yamaha has finally pulled the wraps off the two remaining models.
The first vehicle pictured above is the Yamaha MW-Vision, a futuristic personal mobility concept that utilizes the manufacturer's Leaning Multi-Wheel (LMW) platform. It promises easy handling and maneuverability as well as greater comfort and protection compared with a traditional motorbike. The vehicle is equipped with attitude control technology as well as reverse drive, and is also integrated with Yamaha's ViReal immersive audio technology that provides interactive communication between the user and the vehicle through sound.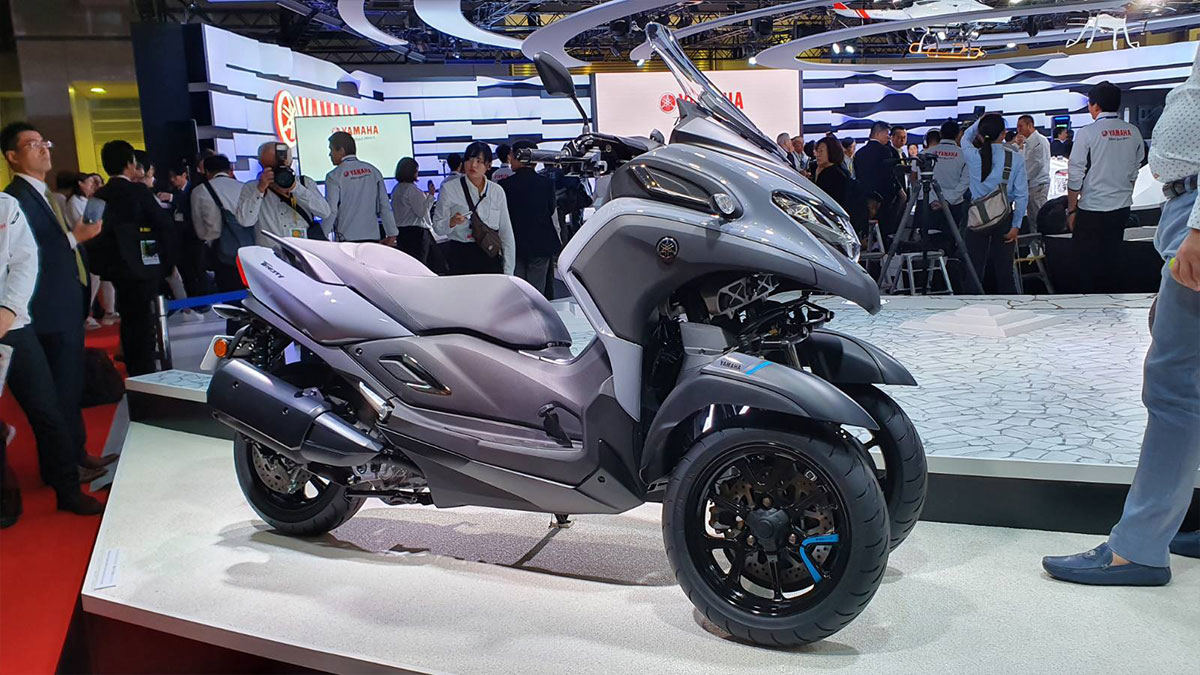 ADVERTISEMENT - CONTINUE READING BELOW ↓
The other model that Yamaha has just revealed is the Tricity300 three-wheeled scooter. Like the MW-Vision, it applies Yamaha's LMW technology, providing enhanced comfort and agility as well as better urban mobility. It also packs the brand's revolutionary Blue Core engine.
No word yet regarding if and when these vehicles will make it into production. What do you think? Would you want to see these vehicles take on Philippine roads in the future?
For more of our 2019 Tokyo Motor Show coverage, click on the 2019 Tokyo Motor Show tag, and check out #2019TGPtokyomotorshow on Facebook, Instagram, and Twitter.
ADVERTISEMENT - CONTINUE READING BELOW ↓
Recommended Videos