On Yamaha Motor Philippines' (YMPH) wide-ranging lineup of personal commuters, the Mio Gear S sits on the middle tier of the Mio series scooters. It offers a few useful options not found at the bottom of the category. It has electronic fuel injection compared to the carburetor on the Mio Sporty, made even more efficient by the addition of a smart engine start-stop system. More on those technologies later.
Styling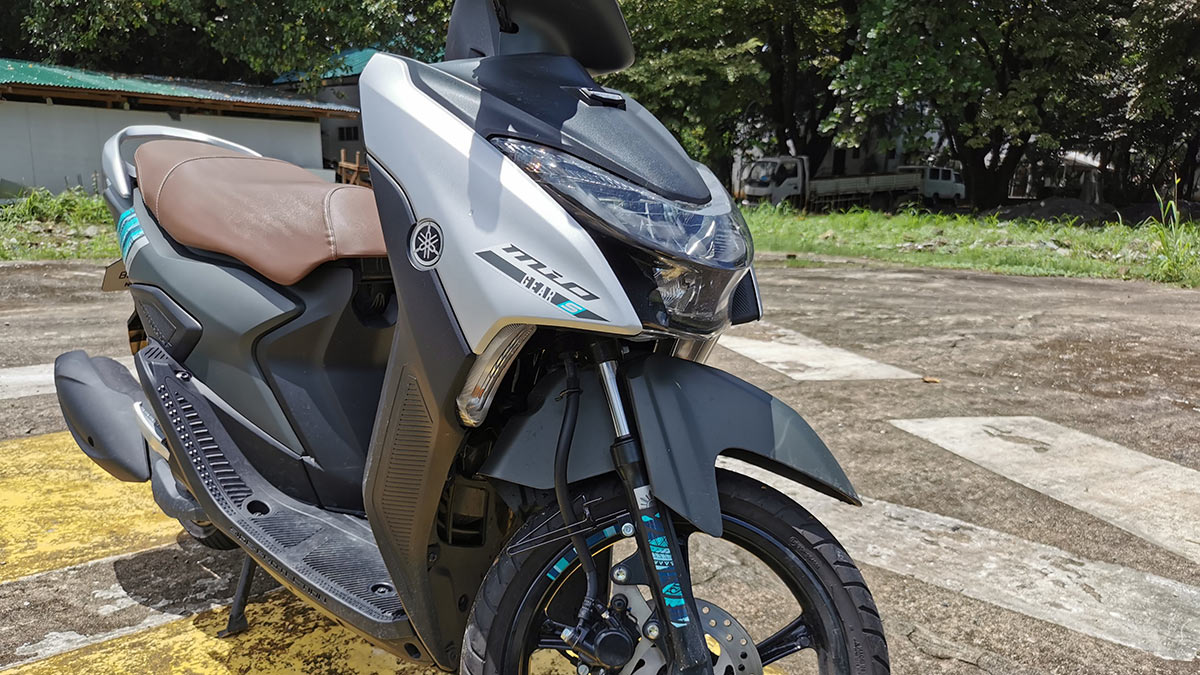 ADVERTISEMENT - CONTINUE READING BELOW ↓
The silhouette is shared with the entire Mio series except for the liquid-cooled Aerox. Which is to say that it is a no-nonsense commuter scooter. However, it comes with modishly shaped mirrors and subtle but eye-catching decals on the fenders, forks, and even on the cast aluminum wheels. The stylish accents and branding set its trendy owner apart from the mediocre commuter making up the rat race peloton.
The side and front fenders are made of tougher plastic material designed to be more abrasion and impact resistant. If you had your old Mio fairings scratched and dented on a spill, you know just which plastic parts need to be made more robust. Out of the dealership floor, the Mio Gear S is ready to play.
The saddle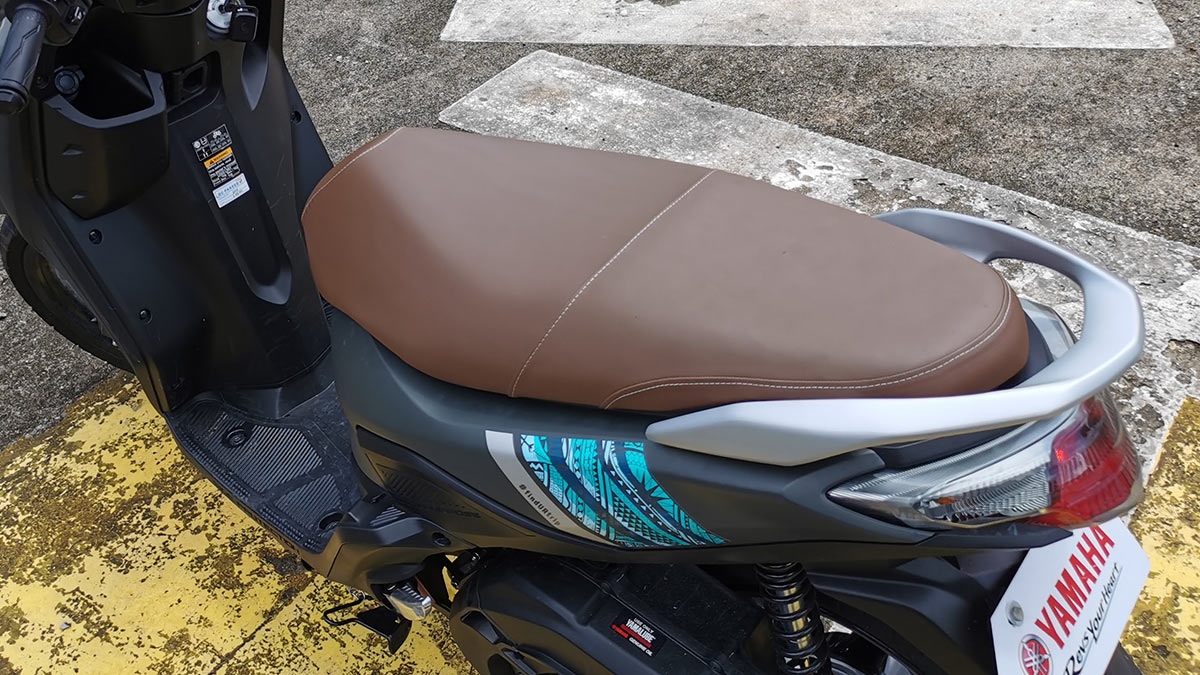 ADVERTISEMENT - CONTINUE READING BELOW ↓
Recommended Videos
The test unit I rode had an attractive shade of brown synthetic leather which provided enough traction similar to leather and the foam was firm enough for spirited riding. The shape is biased for comfort and it does feel that way. It's slung low for even a petite teenager to straddle and that makes it downright easy to maneuver in jammed gridlock or fast tight turns. Overall, it looks great, performs well, and is thoroughly comfy.
OTHER STORIES YOU MIGHT HAVE MISSED:
A simple 5-step guide to the entire 2022 LTO driver's license renewal process
Quick guide: No LTO driver's license? These IDs can be used for your PH passport application
Engine performance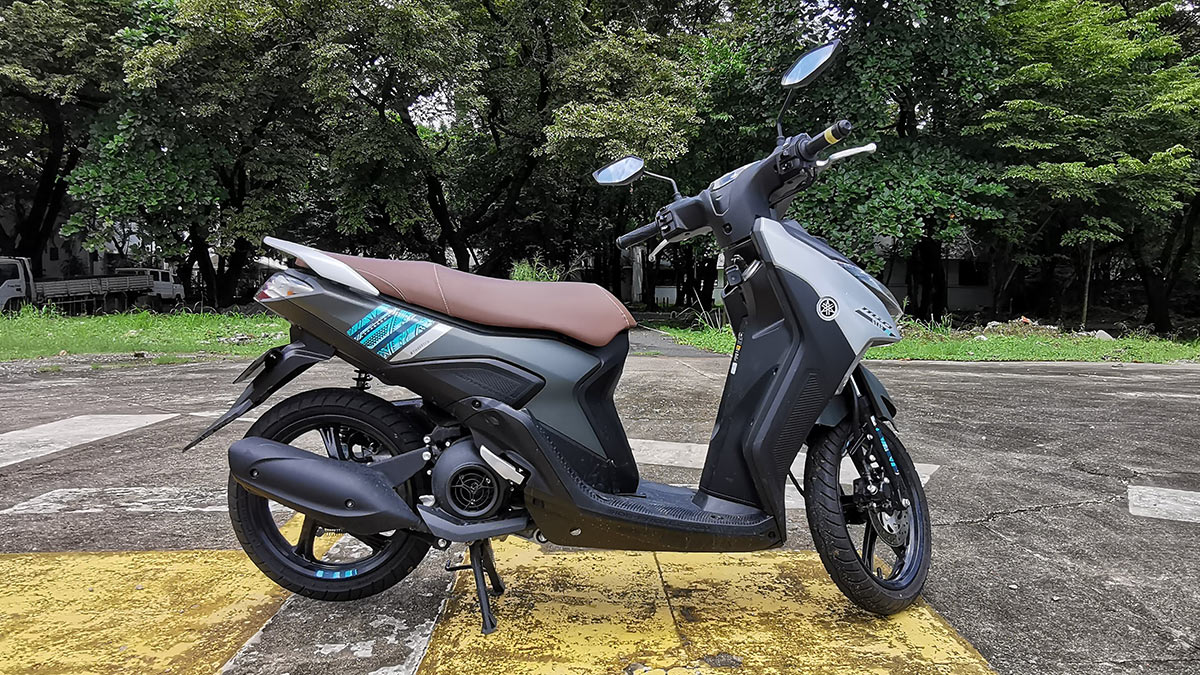 ADVERTISEMENT - CONTINUE READING BELOW ↓
The 125cc air-cooled, fuel-injected, single-cylinder engine is quite brisk even with just two variable actuated valves. Its lightweight frame exaggerates this sensation of having more torque than its published 9.4hp and 9.6Nm. It pulls hard even on steep inclines and the CVT is tuned well to match the power and torque. That power and torque don't fade even as the engine gets hotter on a long ride or while stuck in traffic. So that, I found out, is the Blue Core hype.
I could be imagining it but it seems to be freewheeling or coasting like it's on neutral when the wheel speed and engine speed are optimal. This could be part of the fuel injection system's design for efficiency. I could only estimate the fuel consumption but I am sure it was over 50km/L. Mileage may be more, even if I rode it like I stole it all the time. Having the start-stop system switched on the whole time may have added one or two kilometers per liter, though. I promise—I'll get to that system in a while.
ADVERTISEMENT - CONTINUE READING BELOW ↓
Ride and handling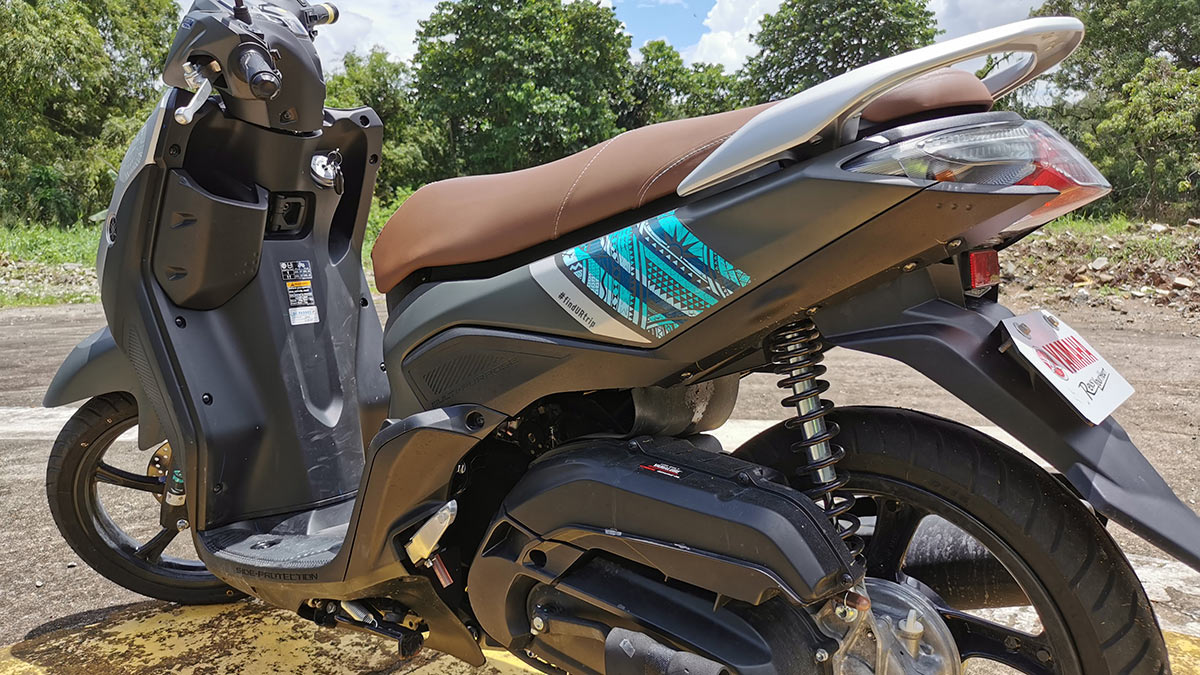 The suspension is a basic set of telescopic forks up front and a single-unit swing shock at the rear. Both are non-adjustable for preload or damping and tuned for a rider plus a pillion. With just the rider, it's a bit on the firm side which gives it a sporty handling characteristic. I found that lowering the front and rear tire pressures made it more tractable and cushy. Loading it closer to the 150kg rider plus passenger weight, the suspension sat a little supple but still with adequate suspension travel for rough and pothole-riddled roads.
ADVERTISEMENT - CONTINUE READING BELOW ↓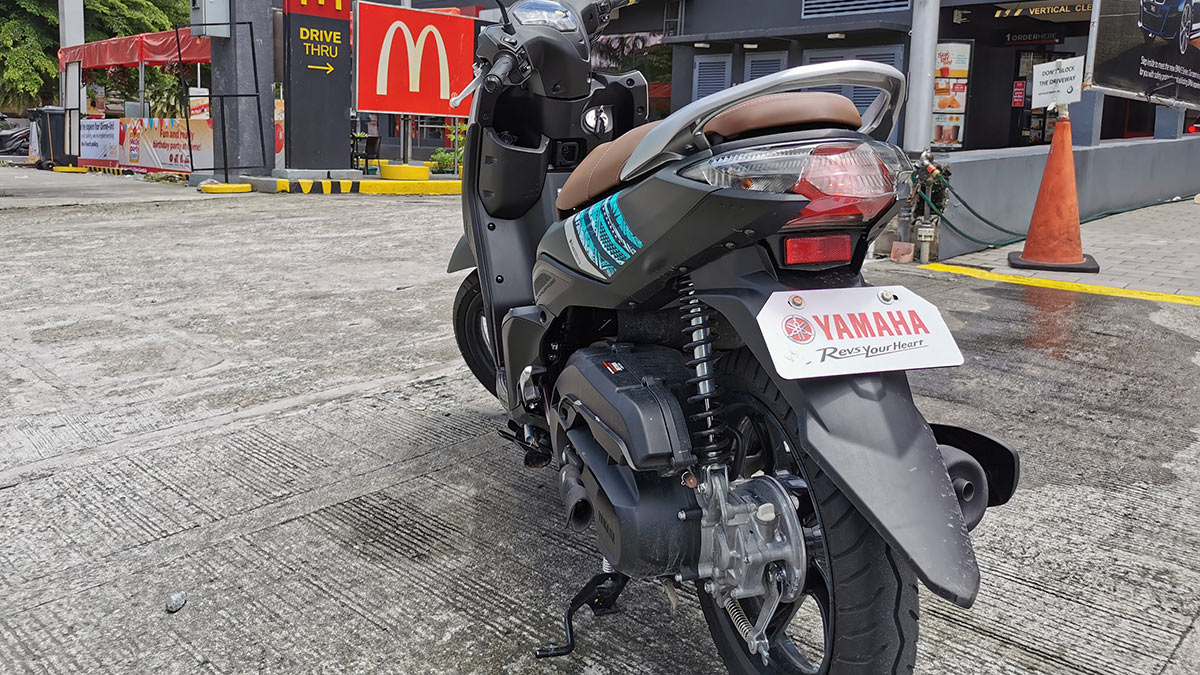 The 14-inch tubeless Dunlop tires were impressive. They were all but new having rolled only 200km when I got the bike, but already were very grippy—even on wet road conditions. They may get stickier as they get scrubbed more. Perfect tire choice out of the factory.
ADVERTISEMENT - CONTINUE READING BELOW ↓
OTHER STORIES YOU MIGHT HAVE MISSED:
There were 22,924 reported motorcycle accidents in Metro Manila last year
Specs, prices, features: Everything you need to know about the Yamaha Mio Fazzio
Extra features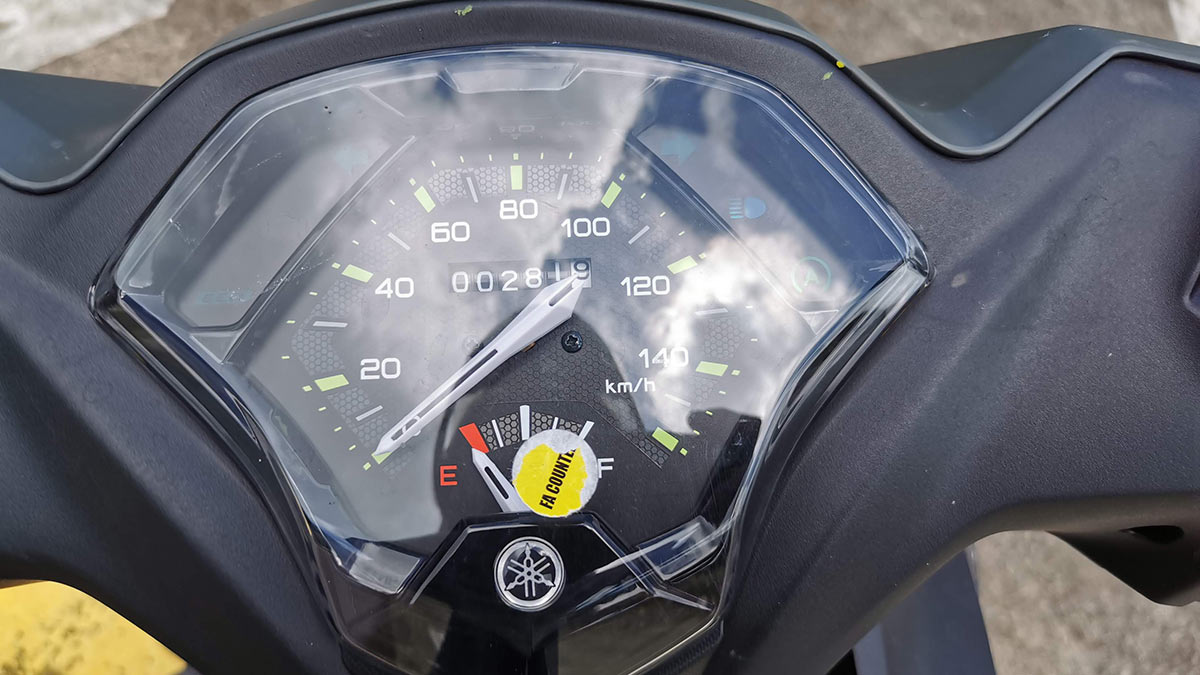 Now, about that engine starter and start-stop system. The transistor-controlled ignition is not connected to an ordinary starter motor. Yamaha is unexpectedly not hyping their Smart Motor Generator System which is the reason for that silent startup with the battery-conserving engine starter. Instead of the usual motor cranking the engine through the clutch, the generator itself is the starter. That's why you won't hear a noisy, power-hungry DC motor whirling. There's still a kick-starter linked by a gear to the clutch and you could still start the engine that way if you could be bothered.
ADVERTISEMENT - CONTINUE READING BELOW ↓
A starter-generator control unit intuitively runs the start-stop system. As you approach a red light at an intersection and chop the throttle, it's already sensing your intention to stop. Almost as soon as you come to a complete stop, the system cuts off the engine, and starts it again as you open the throttle when the light turns green. The system also injects just enough fuel for a hushed, one-push start every time. Smart indeed.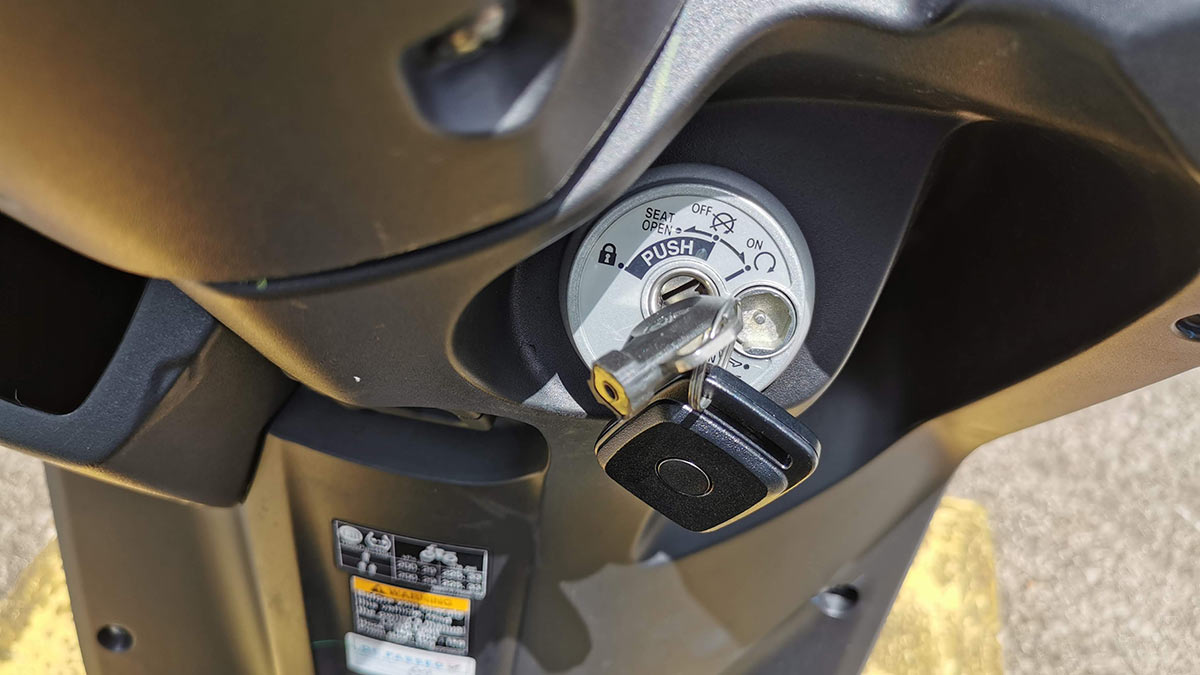 ADVERTISEMENT - CONTINUE READING BELOW ↓
It's quiet, it's intuitive, it's economical, and has less electrical wiring and components to fail if exposed to water when commuting during the rainy season. Speaking of which, I left it at an open parking spot and after a heavy downpour, the rain managed to get under the seat. Enough water made it to the gas cap caddy but not all the way down to the utility compartment.
The headlights were LED for both low and high beams and had a functional, wide pattern. Tail lights and indicator lights were incandescent bulbs. The key comes with an answer-back fob that triggers the indicator lights and emits a gentle beep for you to find your scooter in a crowded parking lot.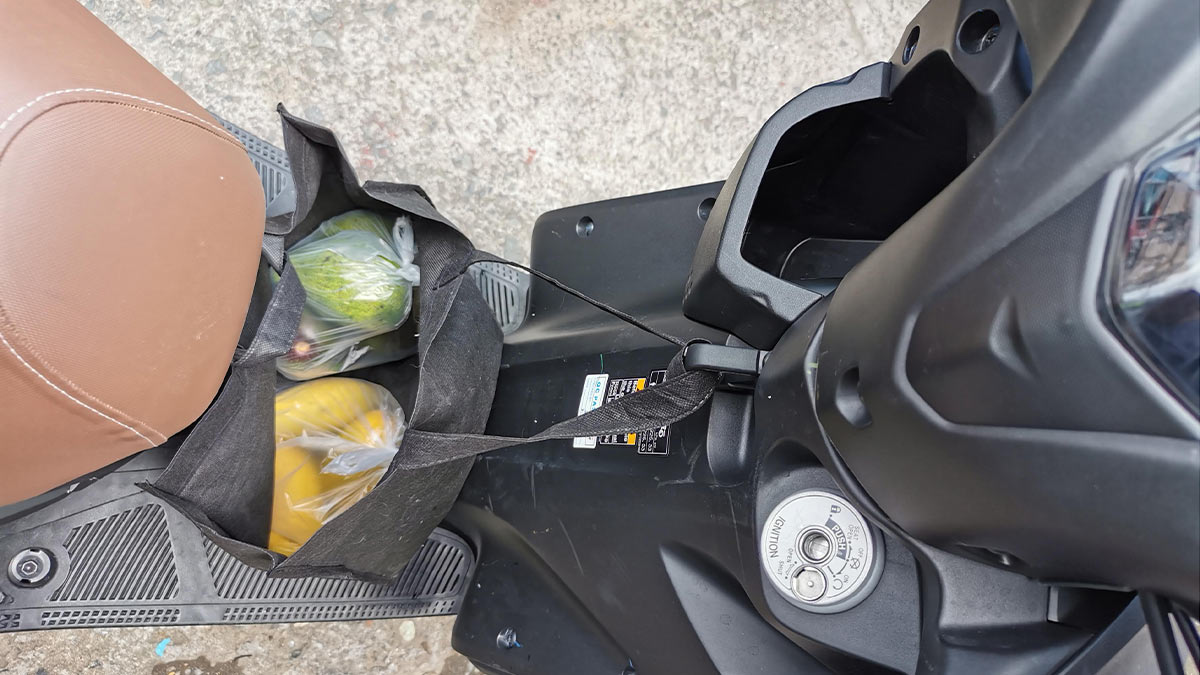 ADVERTISEMENT - CONTINUE READING BELOW ↓
Not really extra features but expected additions for convenience and usefulness are the cigarette lighter charger outlet, the deep compartment pockets on the front fairings, and the shopping bag hooks in front of the seat and behind the steering column. The underside of the seat has a tidy slot for the toolkit, a lone screwdriver. The seatbox may not be spacious enough to fit a helmet but should accommodate a lunch box, a thermos and rain gear. What else could one need?
Verdict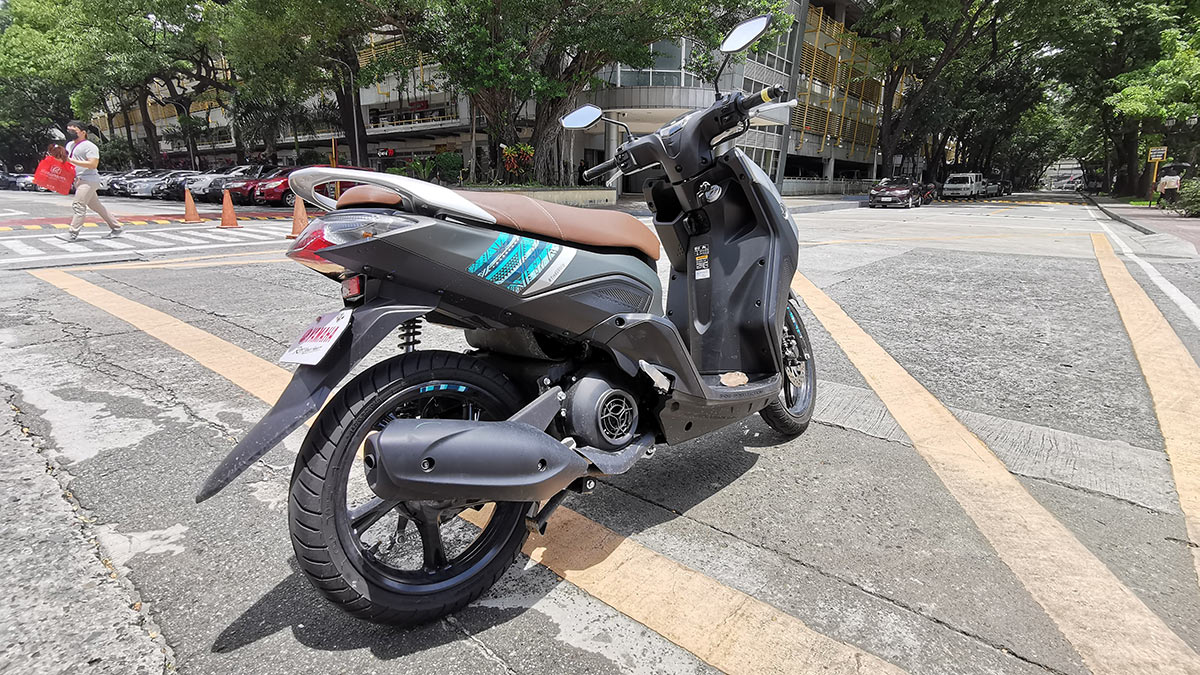 ADVERTISEMENT - CONTINUE READING BELOW ↓
The 2022 Yamaha Mio Gear S is the ideal scooter to beat traffic on a daily work commute in the metro. It's loaded with the essentials and added features to make it a delightful, frugal, even spirited ride. Don't wonder why you see a Mio everywhere.
SPECS: Yamaha Mio Gear S 2022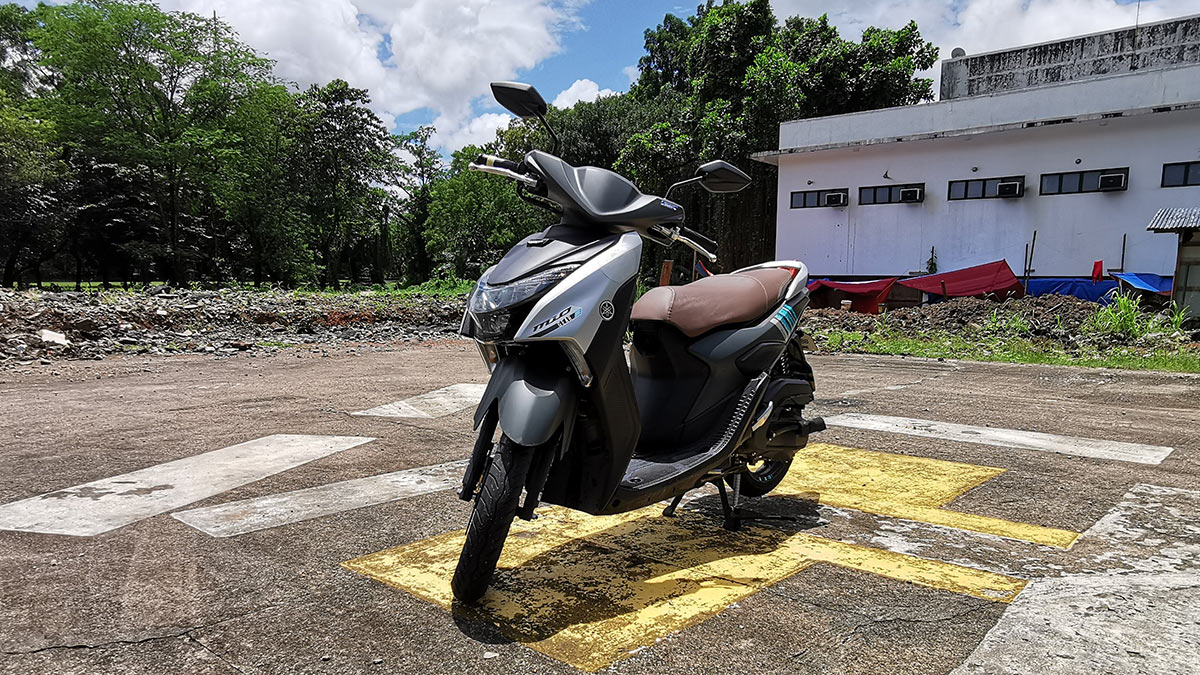 ADVERTISEMENT - CONTINUE READING BELOW ↓
Price: P82,400
Engine: 125cc air-cooled, single-cylinder engine
Transmission: continuously variable
Power: 9.5hp @ 8,000rpm
Torque: 9.6Nm @ 5,500rpm
Seat height: 750mm (29.5 inches)
Score: 16/20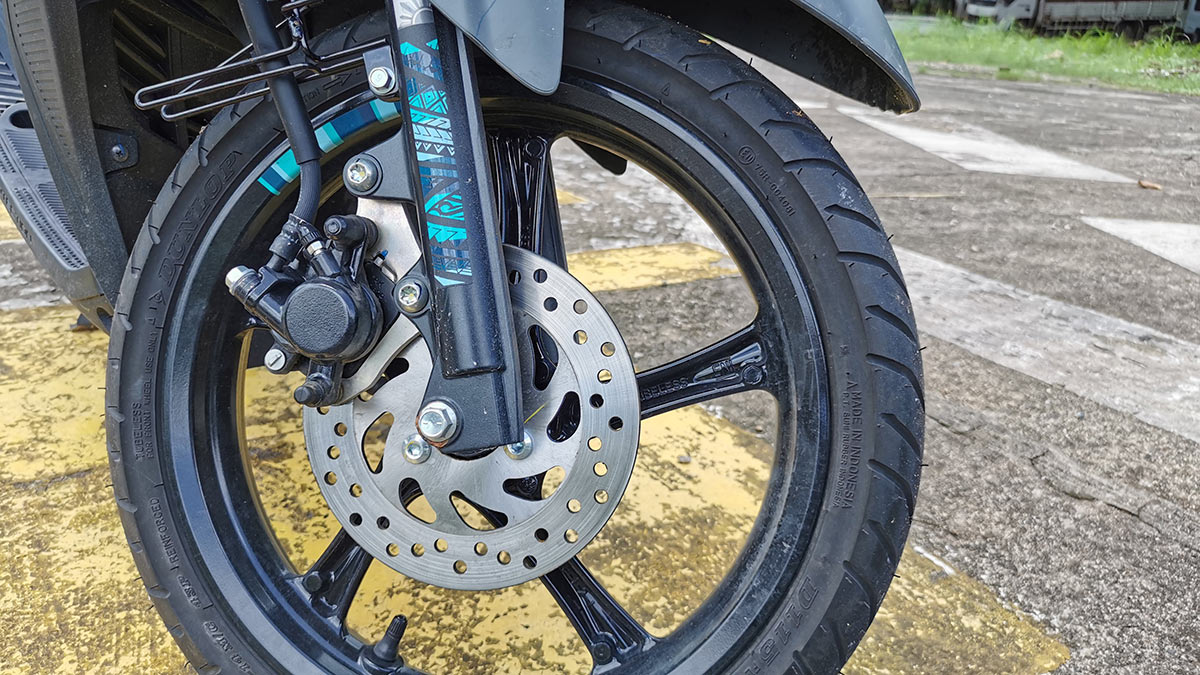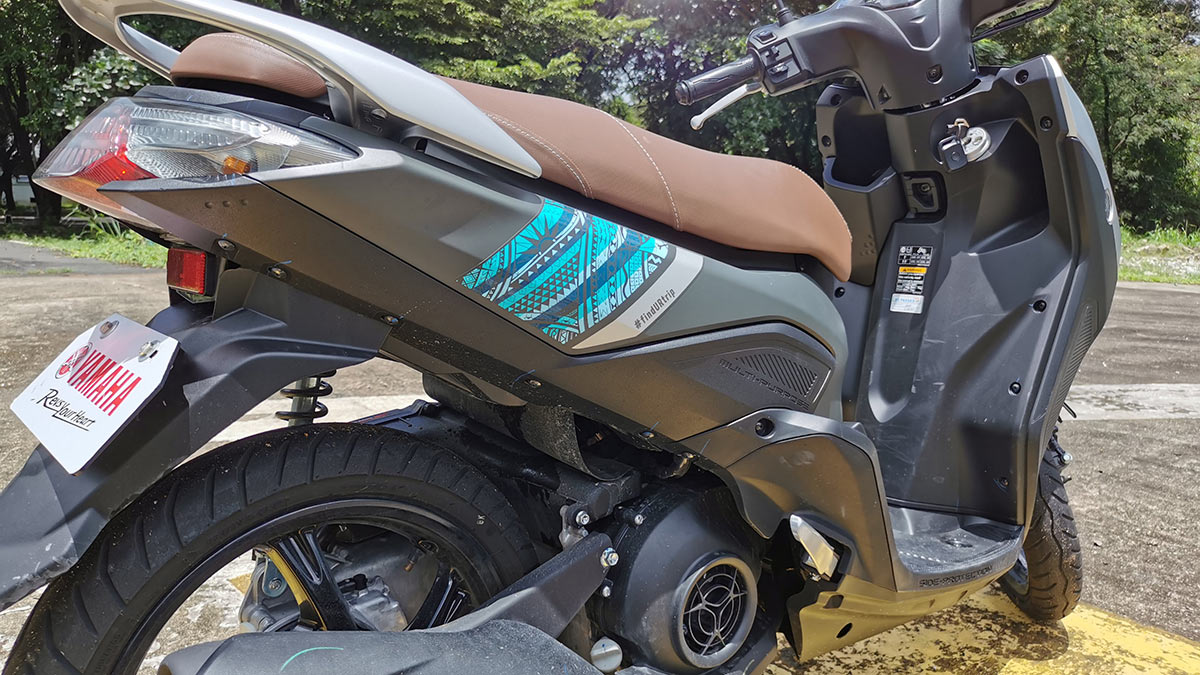 ADVERTISEMENT - CONTINUE READING BELOW ↓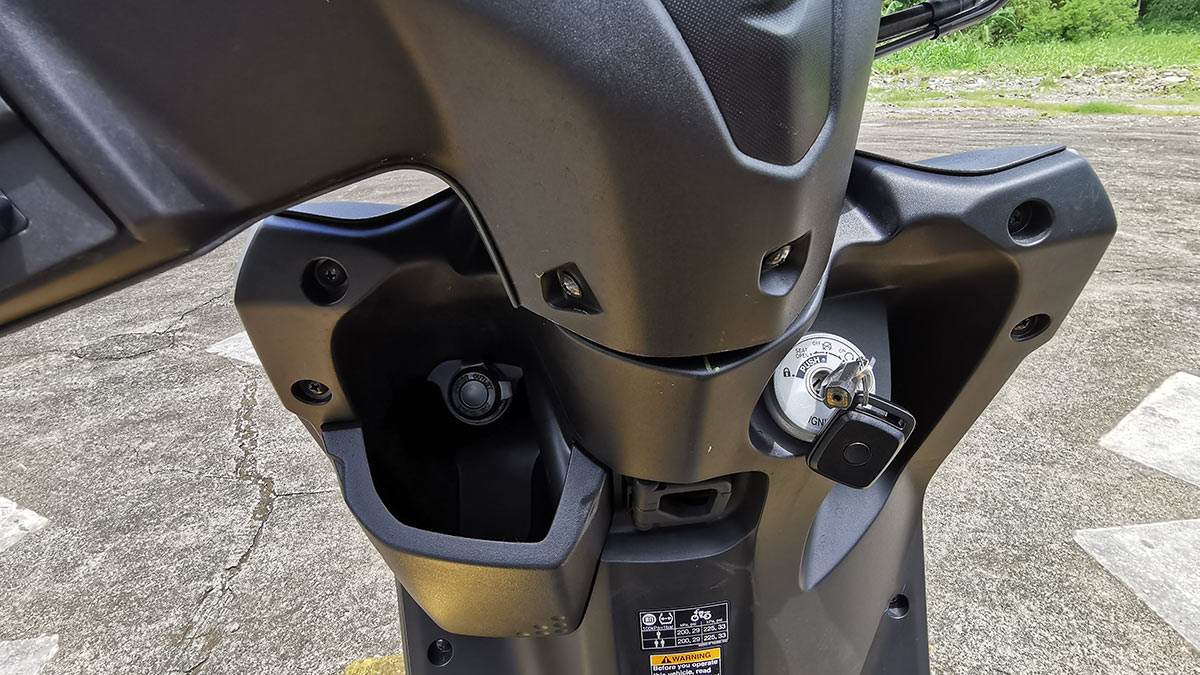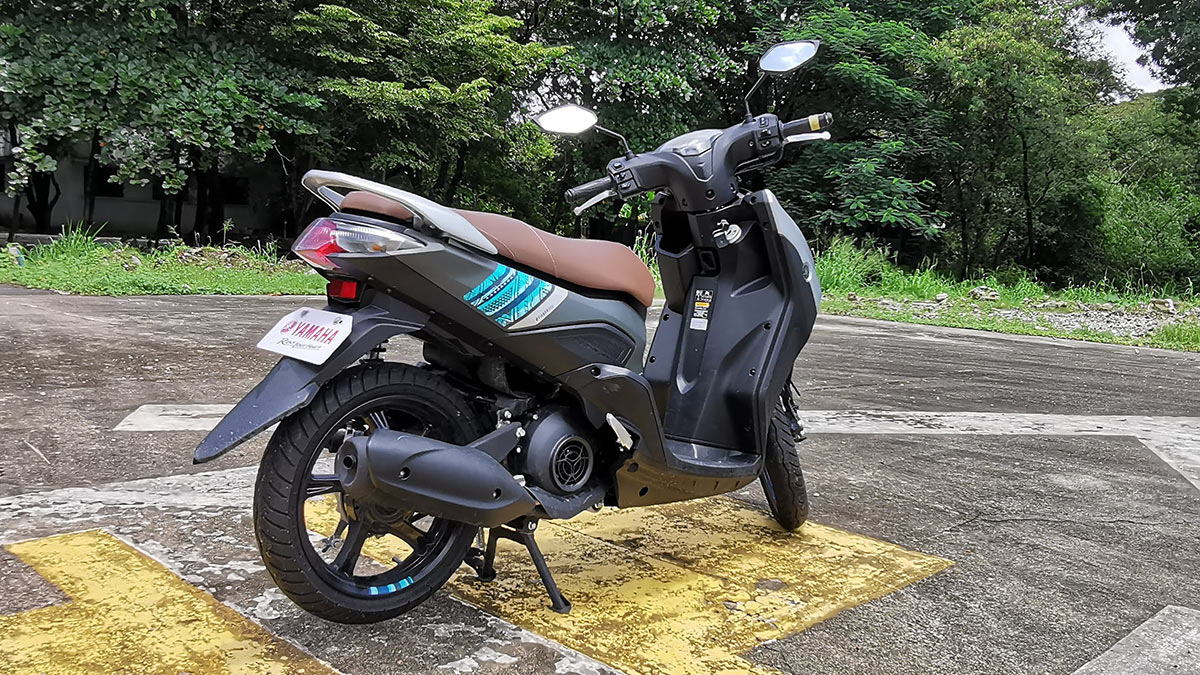 ADVERTISEMENT - CONTINUE READING BELOW ↓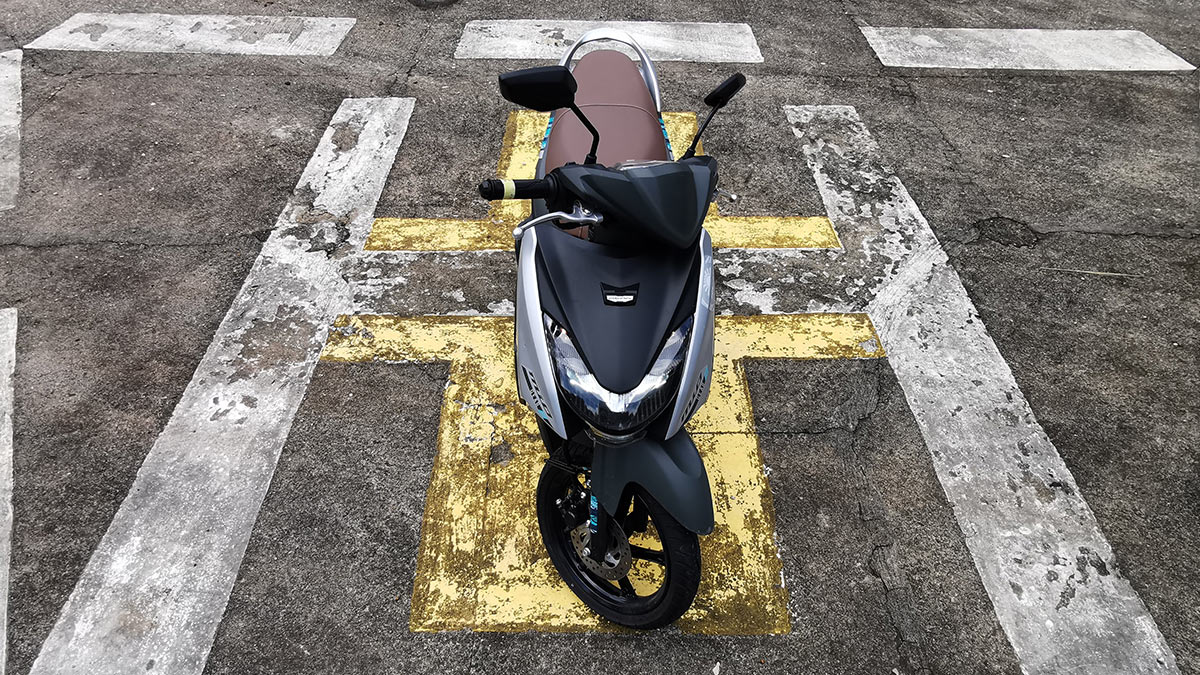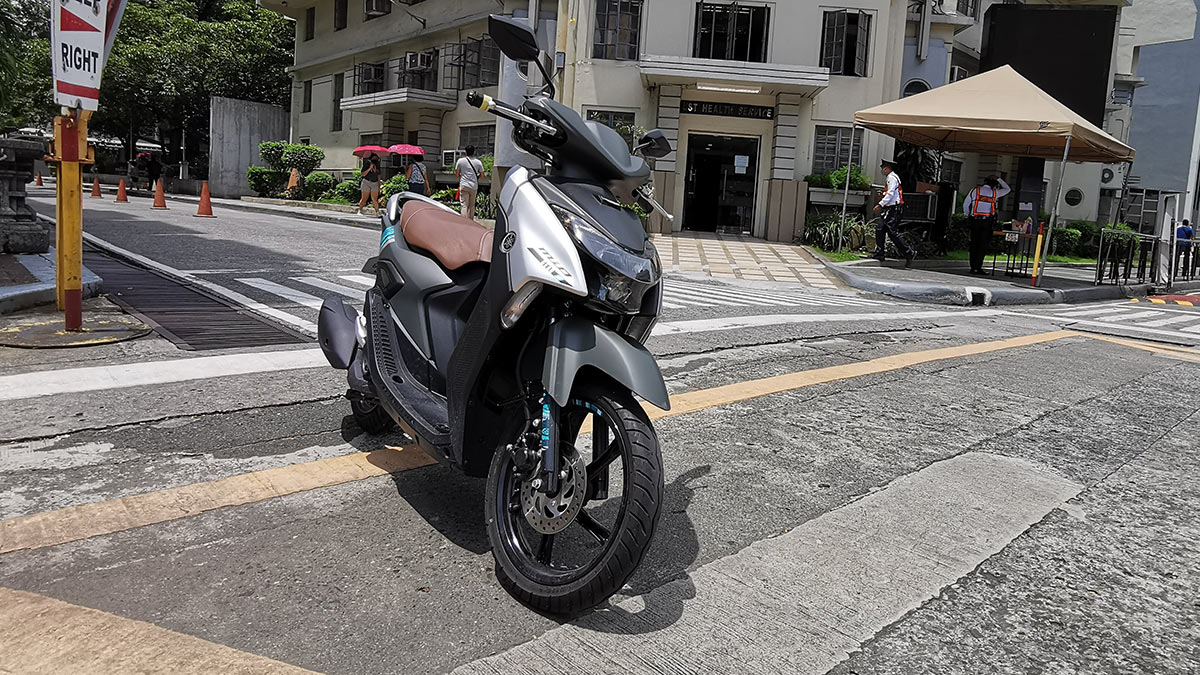 ADVERTISEMENT - CONTINUE READING BELOW ↓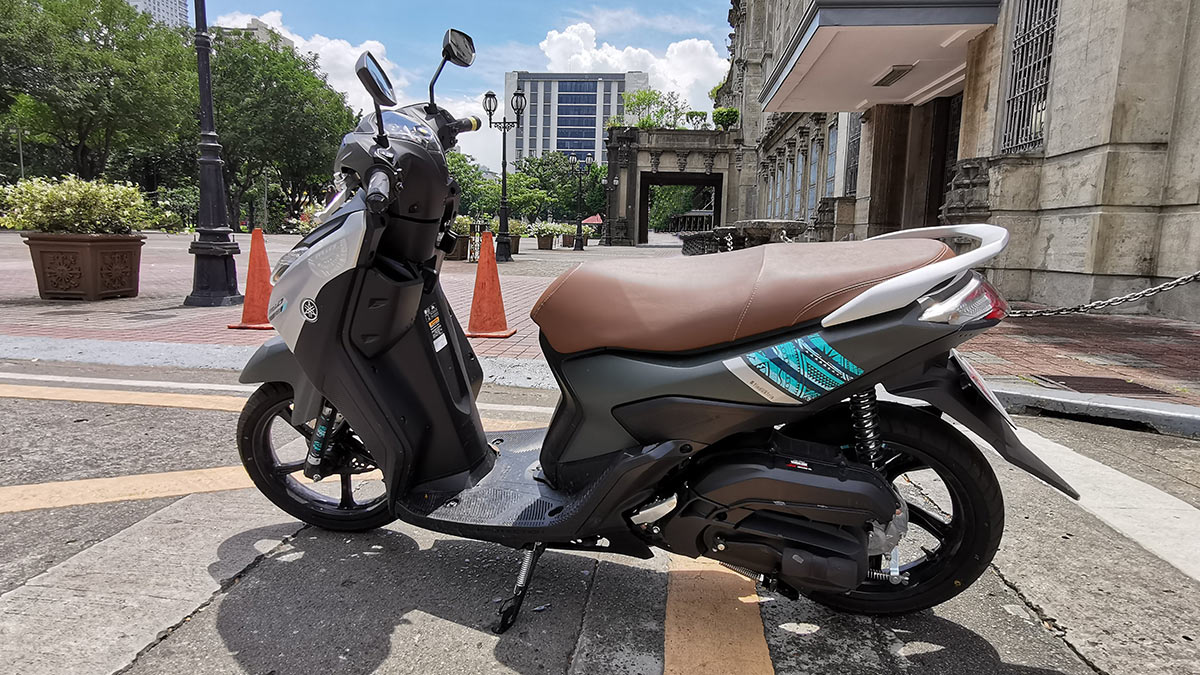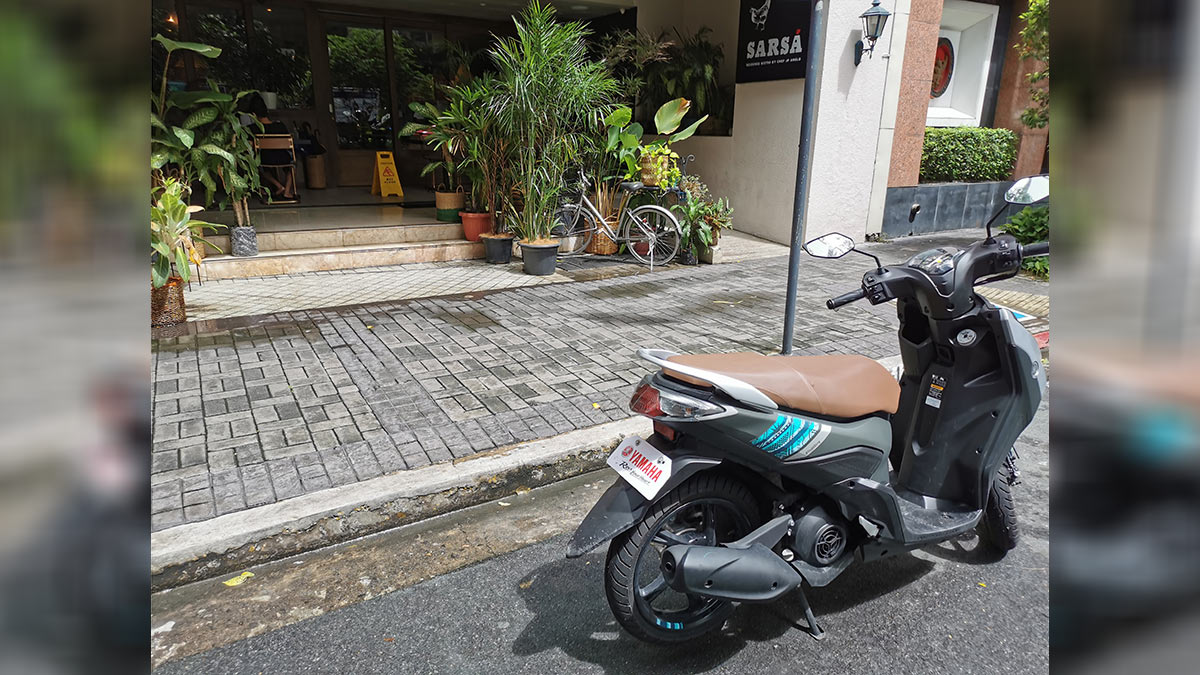 ADVERTISEMENT - CONTINUE READING BELOW ↓