There's arguably no scooter in Yamaha Motor Philippines' (YMPH) lineup more popular than the NMax. The hype was real (it still is) when it arrived here a while back, and over the years, it has continued to grow in number.
I myself, however, have never tried this famed Yamaha. I always see a lot of these on the road, but I've never so much as sat on one. I've been riding for years, so I acknowledge that it's a bit of a shame.
I was recently given the chance to borrow a bike from YMPH, though, and the choice was a no-brainer. I finally got that elusive test ride with the latest model, or what the community calls the NMax V2. I'm a bit late to the party, I know, but better late than never, amirite?
I spent quite some time with the scooter—strolled around the city with it, rode it from Metro Manila to Laguna and back—but was that enough to turn me into a believer? Let's find out.
ADVERTISEMENT - CONTINUE READING BELOW ↓
OTHER MOTORCYCLE REVIEWS YOU MIGHT WANT TO CHECK OUT:
Review: 2022 Yamaha Mio Gear S
Review: 2022 Honda PCX 160-ABS
Styling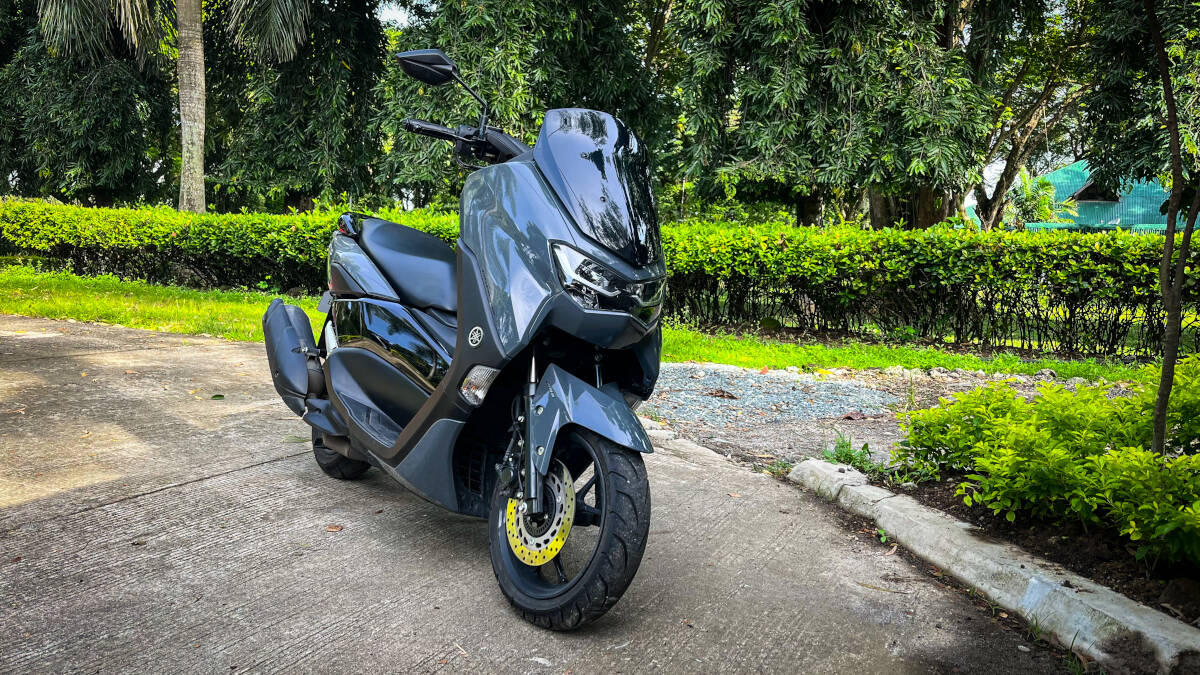 I've never had strong feelings about the NMax's design. Some people have told me how it looks like a jet ski with the bulky and top-heavy front end, but I've never really agreed or disagreed. I don't see the bike as ugly, but I don't see it as anything pretty either.
ADVERTISEMENT - CONTINUE READING BELOW ↓
Recommended Videos
What I do admit I like is what Yamaha has done with the new design. The front end—while still a bit on the beefy side—looks much cleaner with fewer sharp lines around the headlamps and with the smaller signal lamps that are now placed slightly lower than before.
I also like the less boxy shape of the rear. That rectangular taillight wasn't bad by any means, but this butterfly-shaped taillight on the new NMax is just on point. It gives the scooter a very distinct light signature.
Since the overall shape of the bike has been retained, accessorizing the new NMax still isn't a problem. A top box or I reckon even panniers could work with this look. As to where you'll be able to find these aftermarket upgrades, just head to the nearest motorcycle shop—these NMax accessories are a dime a dozen.
The saddle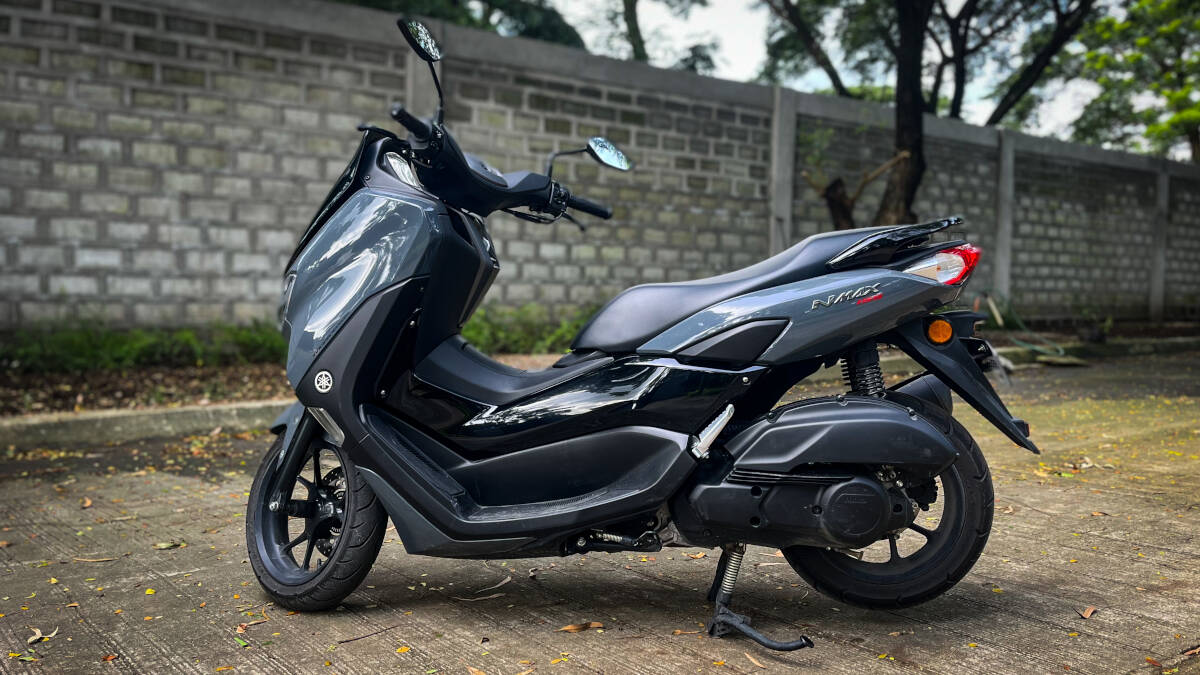 ADVERTISEMENT - CONTINUE READING BELOW ↓
There's nothing to rave about in terms of the build quality of the seat, but I have to admit that it's more comfortable than I expected. It provides good cushioning, and together with the soft suspension, it makes Metro Manila's unforgiving roads a tad more bearable.
It's also more rider-friendly than I thought. Similar with its direct rival, the Honda PCX 160, I was expecting the NMax's wide seat would make it harder to flat-foot the bike despite its low stance, but that wasn't the case. It's no wonder that not-so-tall or newbie riders have no problems straddling the scooter.
All that being said, the NMax isn't necessarily a treat for backrides. The wide pillion seat with the even wider fairings could leave the passenger sitting in a somewhat awkward position with legs spread a bit far apart. My girlfriend—who stands five feet short (sorry)—is used to riding pillion on scooters, but she wasn't too comfortable with the NMax. Frankly, I'm not really sure if height is the real factor here, so I would love to hear from any of you who regularly ride pillion on an NMax.
ADVERTISEMENT - CONTINUE READING BELOW ↓
OTHER MOTORCYCLE STORIES YOU MIGHT HAVE MISSED:
Specs, prices, features: Everything you need to know about the Yamaha Mio Fazzio
Review: 2020 Yamaha XSR155
Engine performance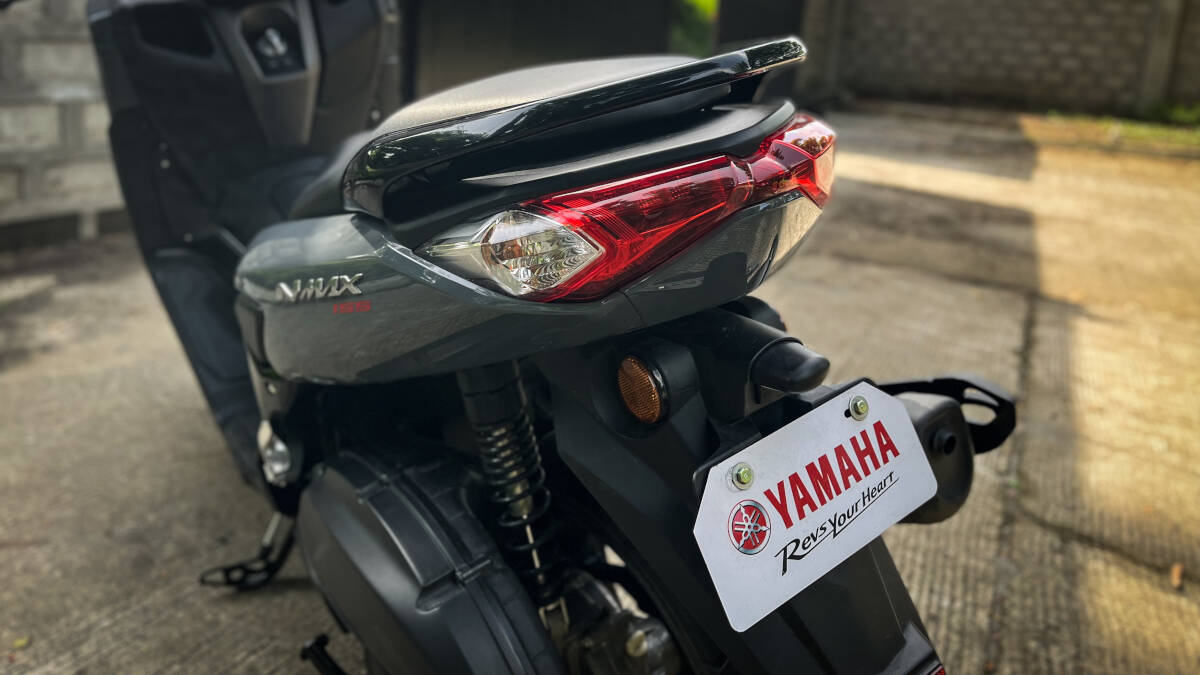 Powering the NMax is a 155cc liquid-cooled, four-valve, single-cylinder engine that churns out 15.2hp at 8,000rpm and 13.9Nm of torque at 6,500rpm. A lot has been said about this powertrain, and I see why now.
ADVERTISEMENT - CONTINUE READING BELOW ↓
The unit does have decent pulling power, whether from a standstill or not. The CVT won't exactly allow you to play within the powerband, but squeezing the throttle on the highway will be enough to give you that added oomph when you're trying to pick up speed. I wasn't able to time the 0-100kph acceleration properly, but I notice the NMax does accelerate much quicker than other scooters with similar engines.
Another unfortunate thing I noticed, though, is that the NMax can be a relatively thirsty scooter. After riding it hard on the highway and through moderate traffic, I got 33-34km/L—which is by no means bad. Meanwhile, with other 150cc engines, the worst results would be around 38-40km/L. I estimate that's probably the best I could get with the NMax if I really were to try to go lighter on the throttle under real-world conditions.
ADVERTISEMENT - CONTINUE READING BELOW ↓
Ride and handling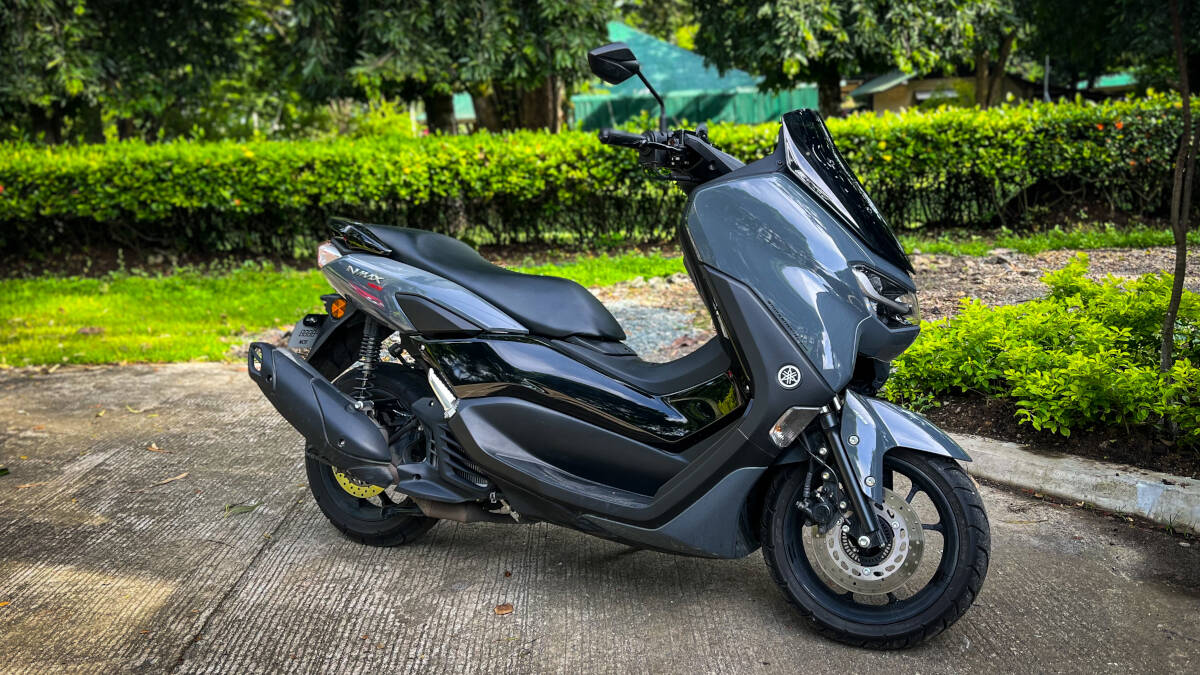 The punchy engine is complemented nicely by the scooter's sporty ride. The NMax leans through corners with ease, making mountain roads fun with this bike. The stock rubbers on the 13-inch wheels also provide decent grip, though I wasn't able to test it through heavy rains.
ADVERTISEMENT - CONTINUE READING BELOW ↓
Now, if you'll be riding mainly in the city with this bike, that shouldn't be a problem. As I've said earlier, it's easy to straddle the NMax despite its width. And even if it's bigger than your usual entry-level scooter, its weight isn't an issue when crawling through traffic. Granted, EDSA will still be a pain in the a**—literally and figuratively—but at least the suspension setup does a good job of absorbing small road imperfections.
The NMax also has ample stopping power courtesy of the front and rear 230mm disc brakes, with dual-channel ABS at the ready for sudden hard-braking situations.
Extra features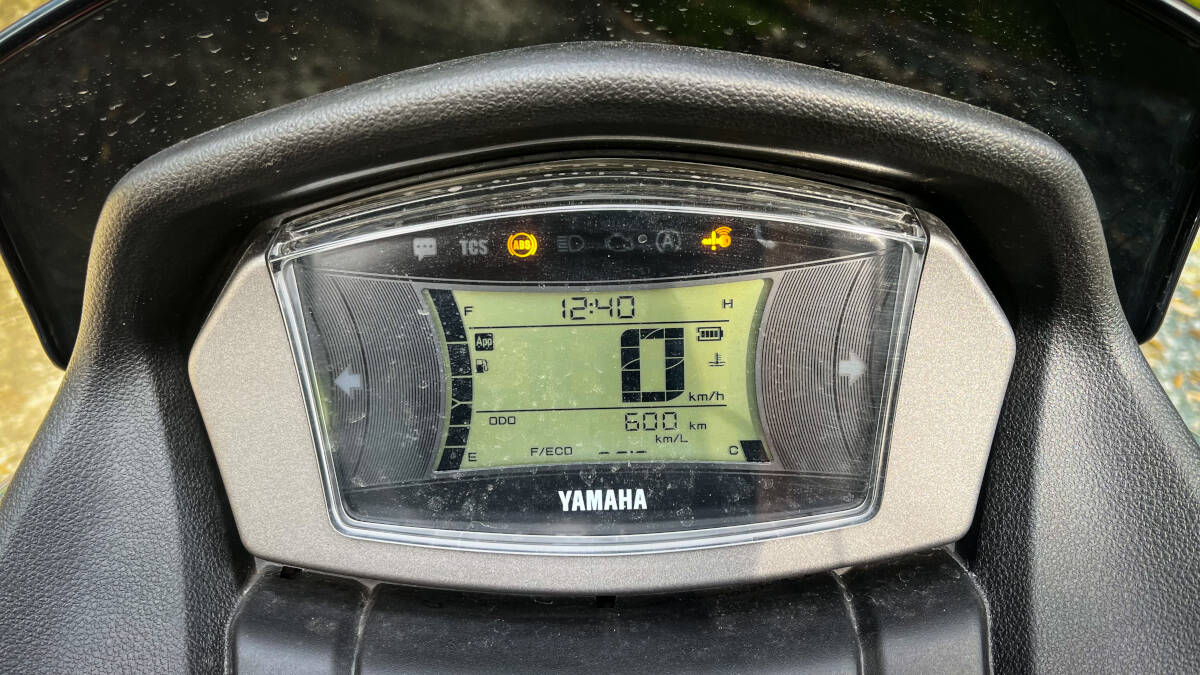 ADVERTISEMENT - CONTINUE READING BELOW ↓
Apart from the aforementioned ABS, the NMax also gets its fare share of helpful amenities. There's a stop-start system, a digital instrument cluster with multiple trip meters and a fuel-consumption gauge, and a 12V socket. It's also handy that the NMax has an easy-access pocket to go along with the closed compartment up front.
What I didn't really use that much the Y-Connect feature, but that's just because I wasn't the actual owner of the motorcycle I was testing. I'm sure the added smartphone connectivity and the features and services it enableswill come in useful in long-term usage.
Verdict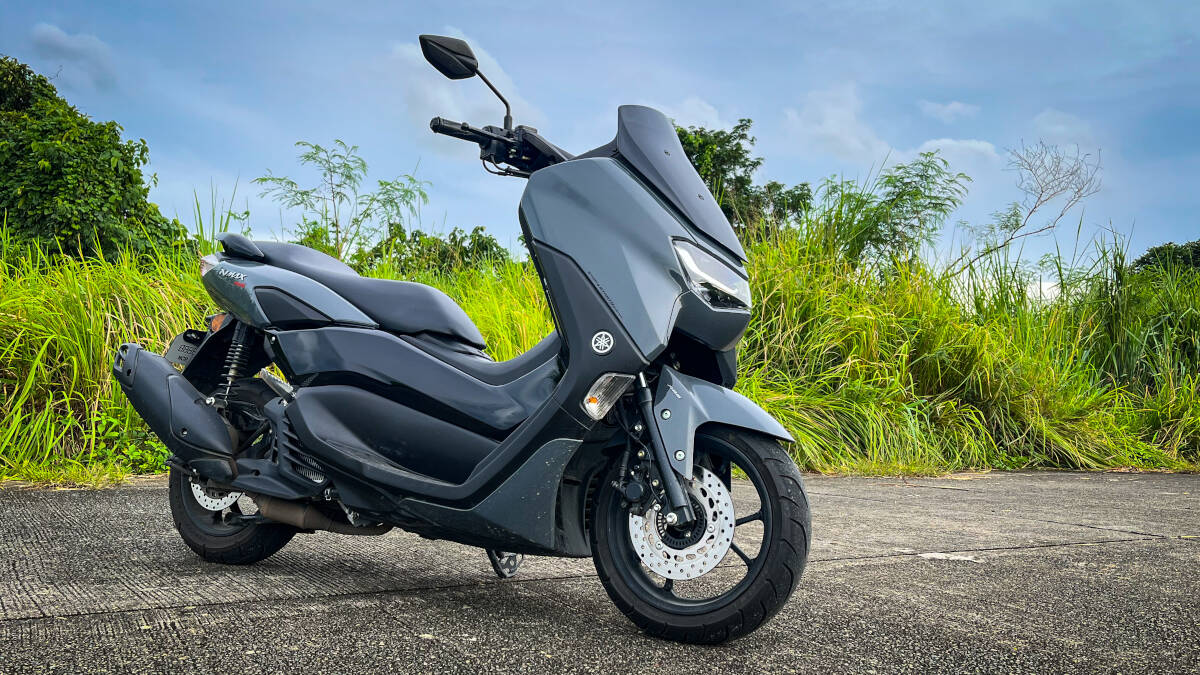 ADVERTISEMENT - CONTINUE READING BELOW ↓
The NMax truly is one of the most well-rounded small-displacement scooters in our market right now—it didn't take much for me to see that. In a decent P150,000 package, it has both the looks and the power that most would look for in a small bike with the added creature comforts and safety tech to boot. But after testing it, did it leave me wanting one?
If it's to replace what scooter I own now, then that'll be an honest no.But biases aside, if I were a first-time motorcycle buyer, then yes. If anyone would ask me now about what bike would be good for the weekday commute and the weekend road trips, then the NMax will undoubtedly be one of my top-of-mind suggestions.
Watch our full video review here.
SPECS: Yamaha NMax 155 ABS 2022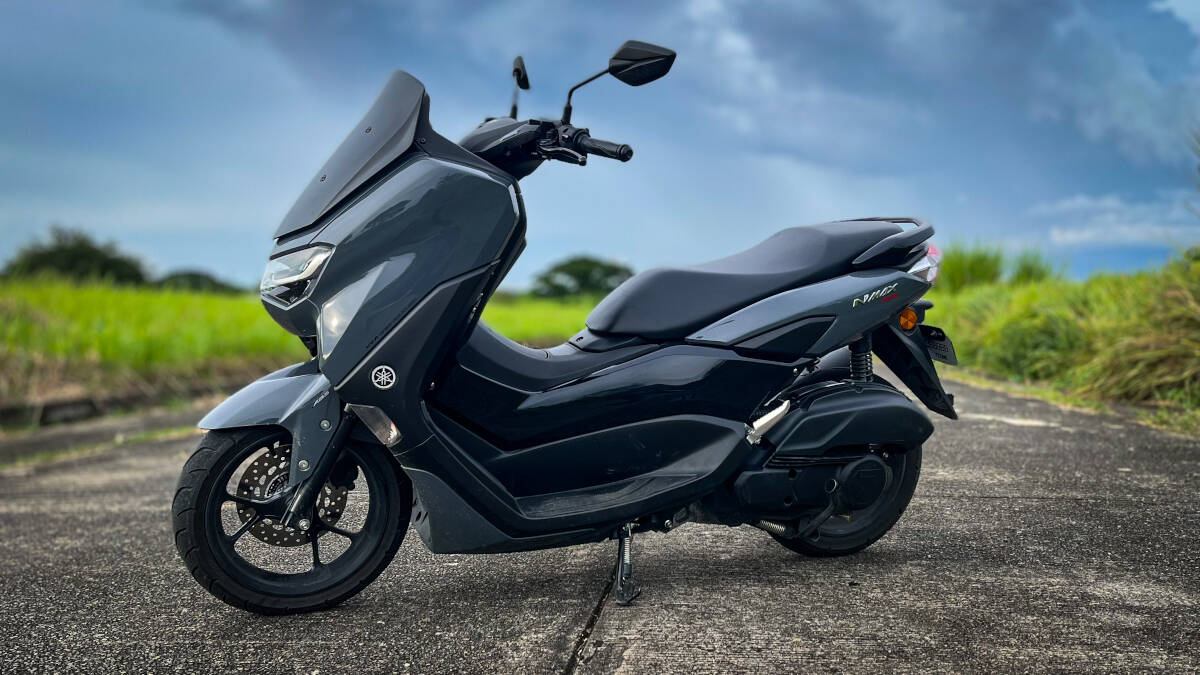 ADVERTISEMENT - CONTINUE READING BELOW ↓
Price: P150,000
Engine: 155cc liquid-cooled, single-cylinder
Transmission: continuously variable
Power: 15.2hp @ 8,000rpm
Torque: 13.9Nm @ 6,500rpm
Seat height: 765mm (30 inches)
Score: 18/20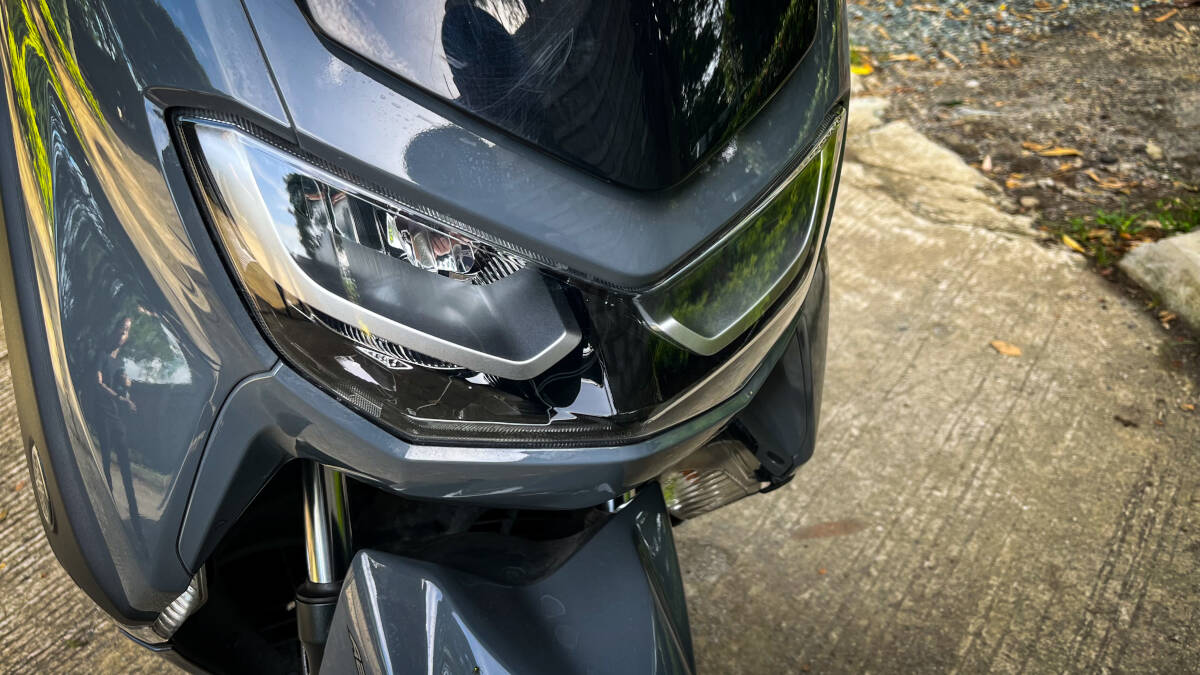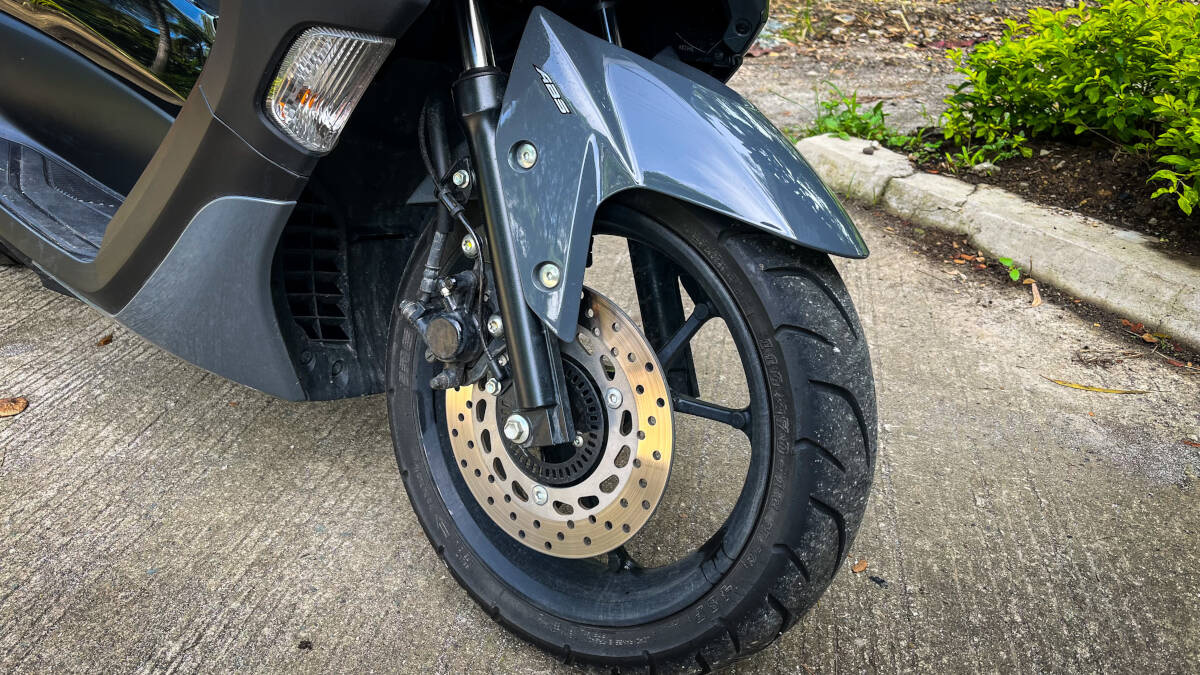 ADVERTISEMENT - CONTINUE READING BELOW ↓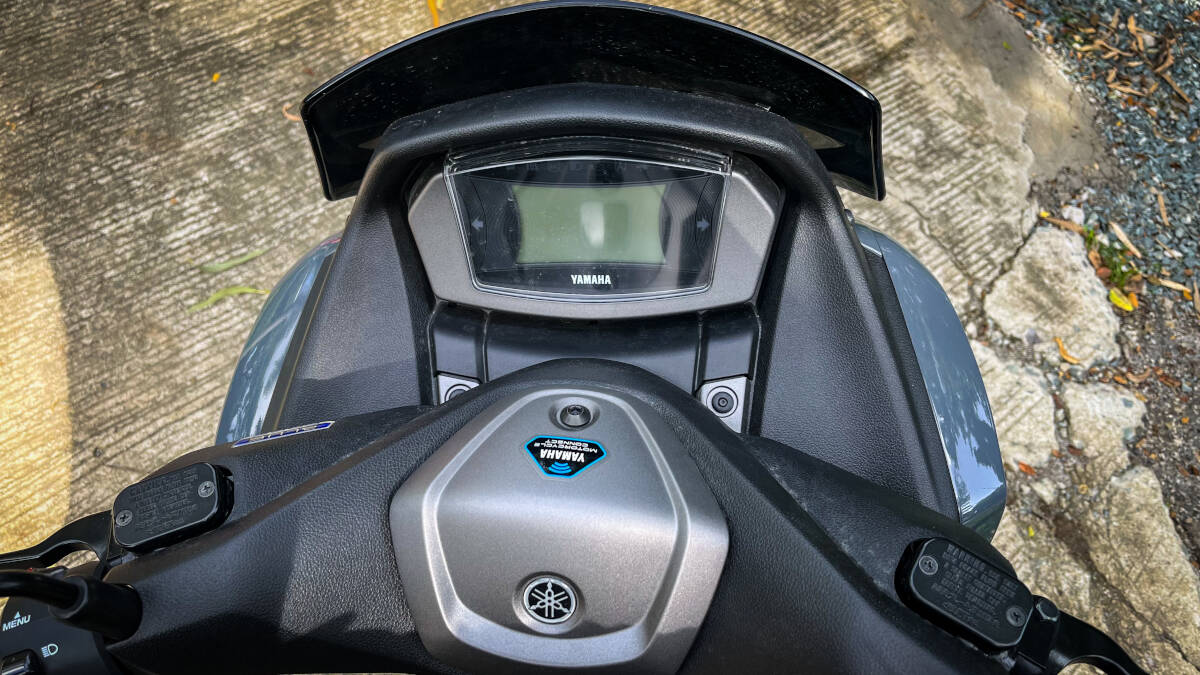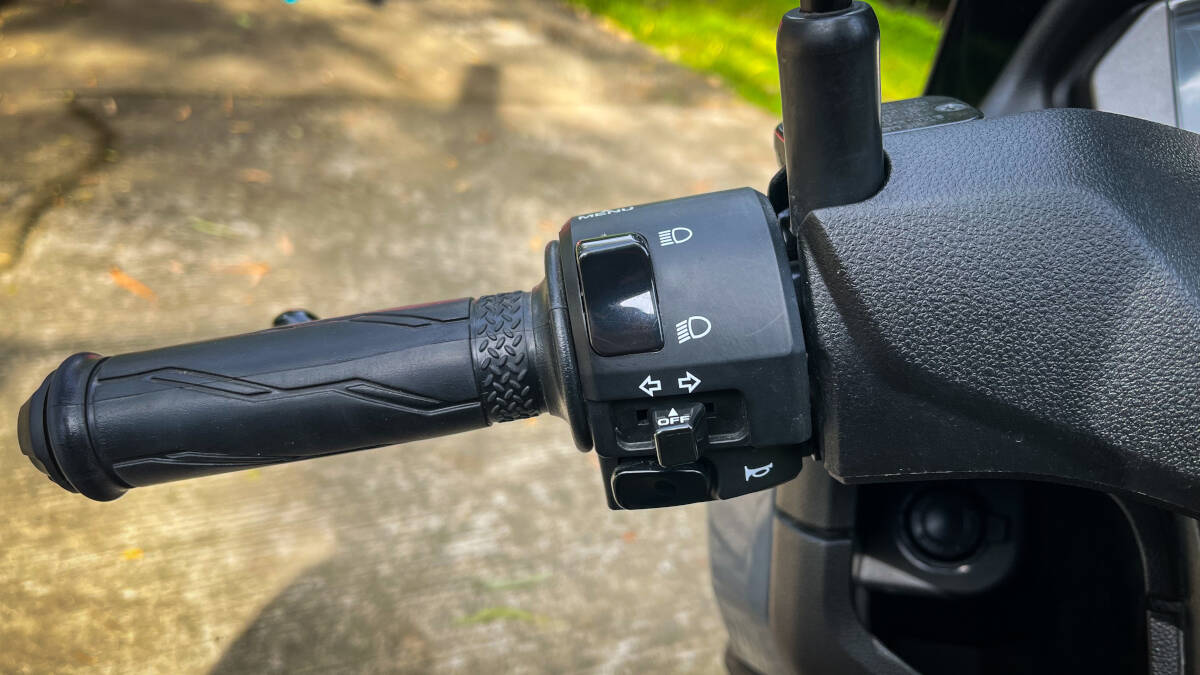 ADVERTISEMENT - CONTINUE READING BELOW ↓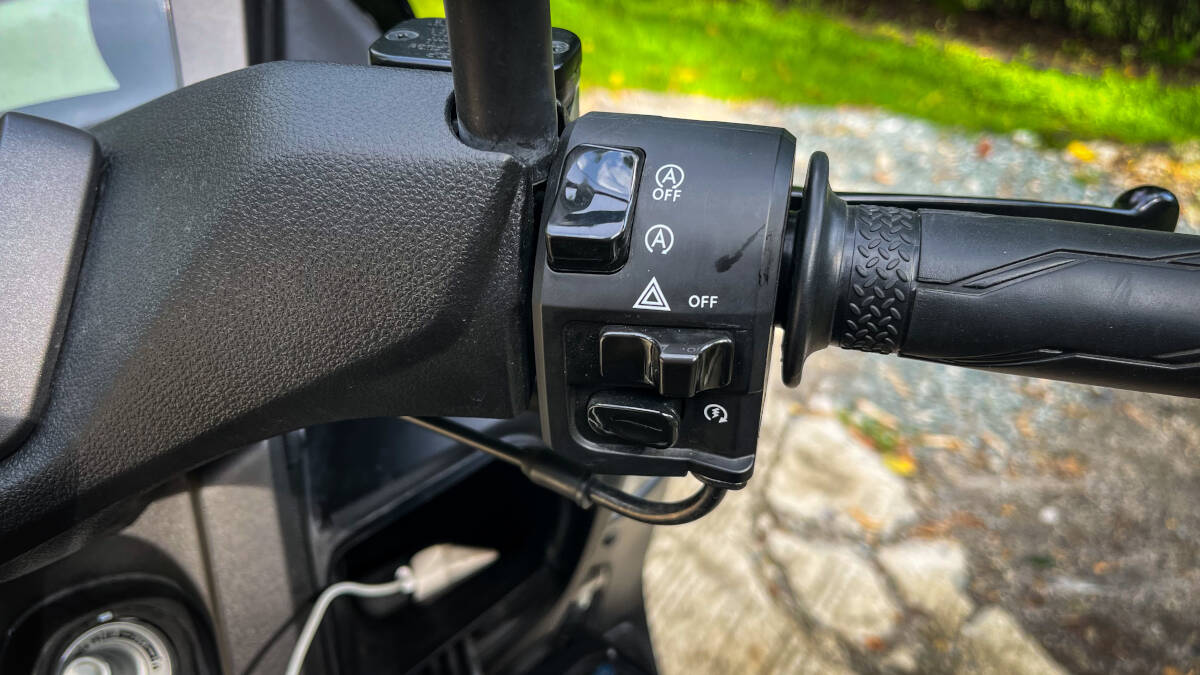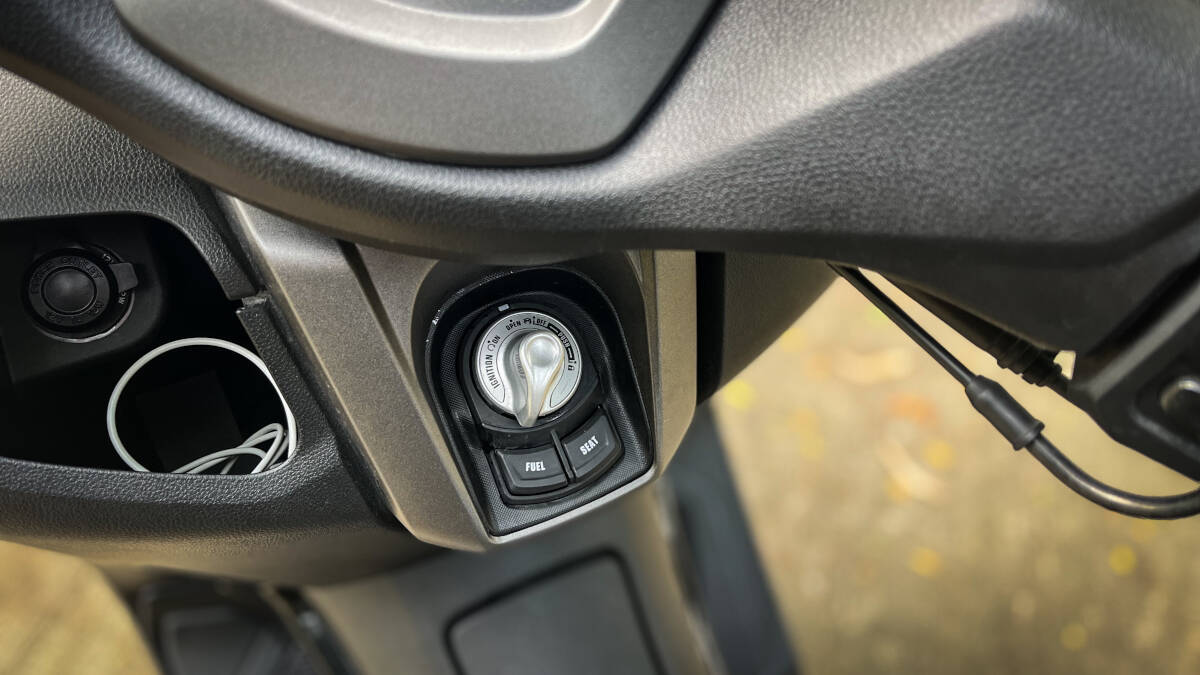 ADVERTISEMENT - CONTINUE READING BELOW ↓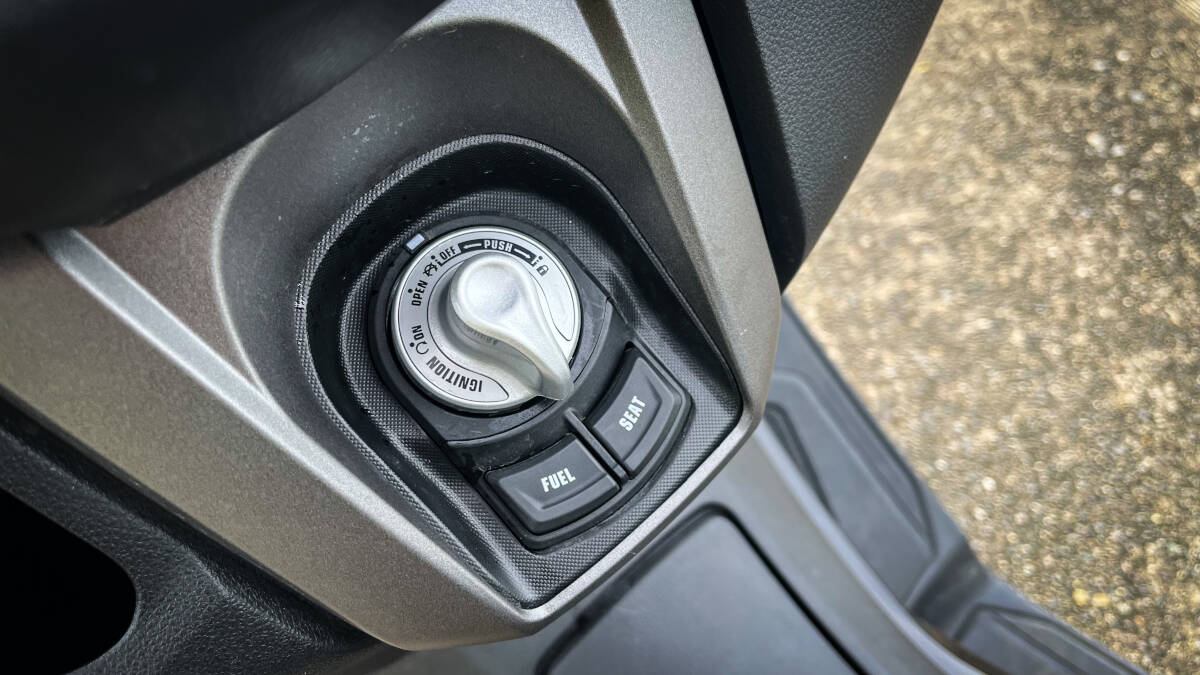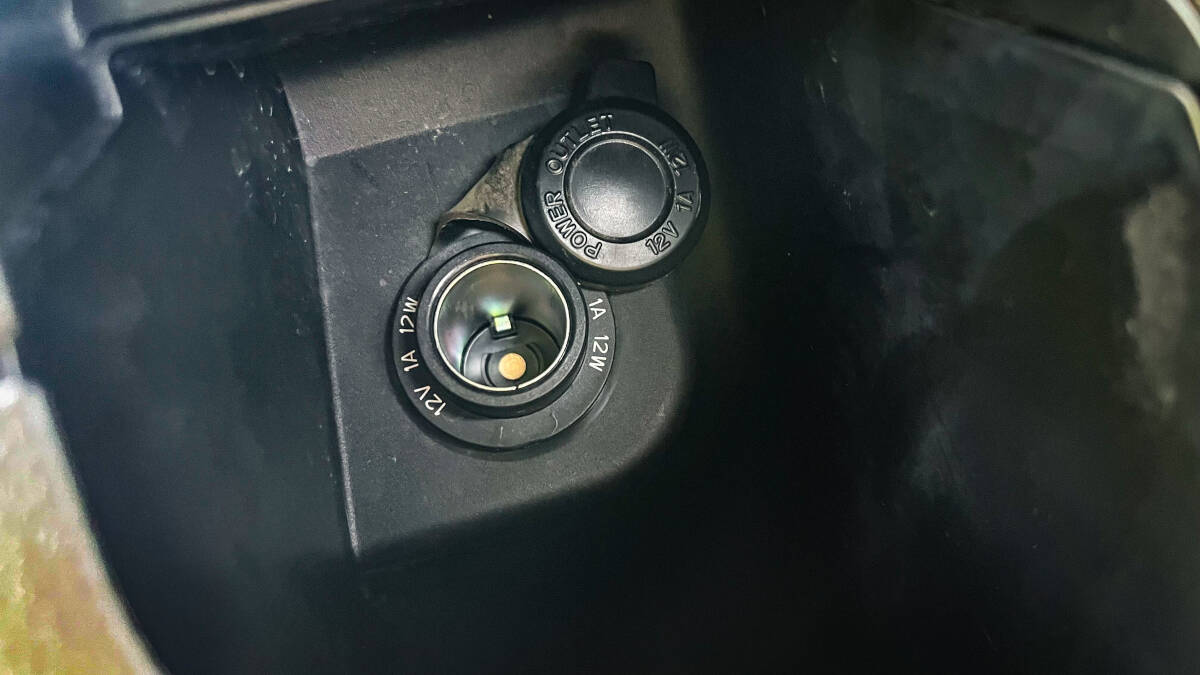 ADVERTISEMENT - CONTINUE READING BELOW ↓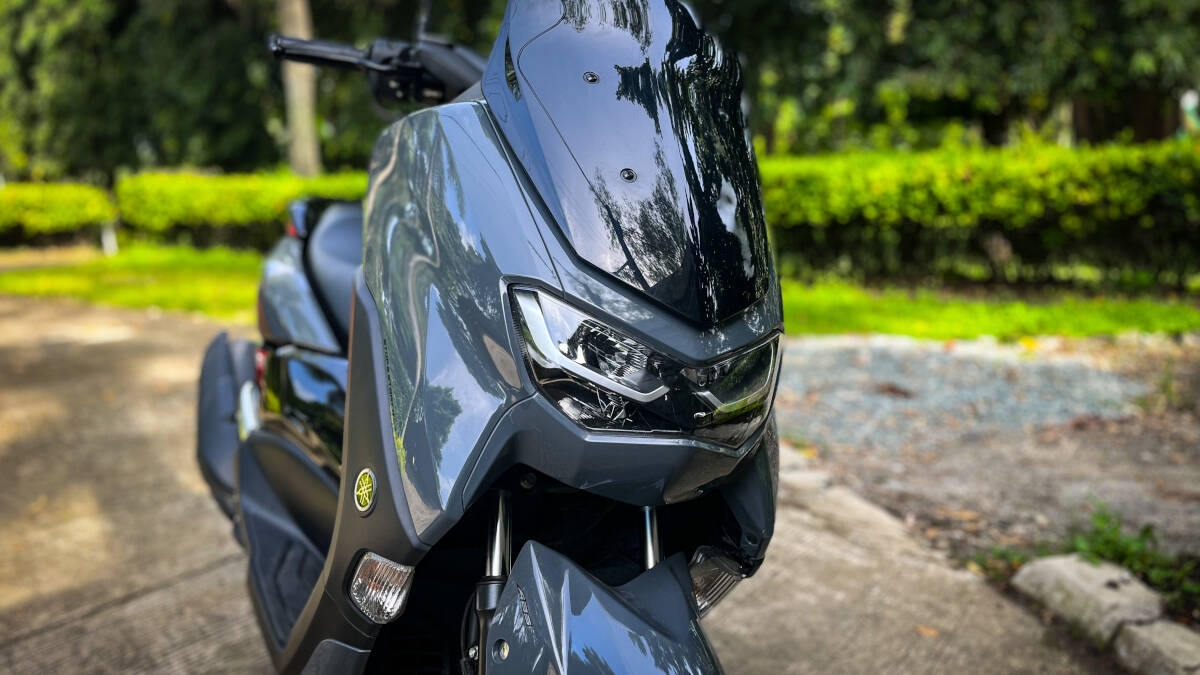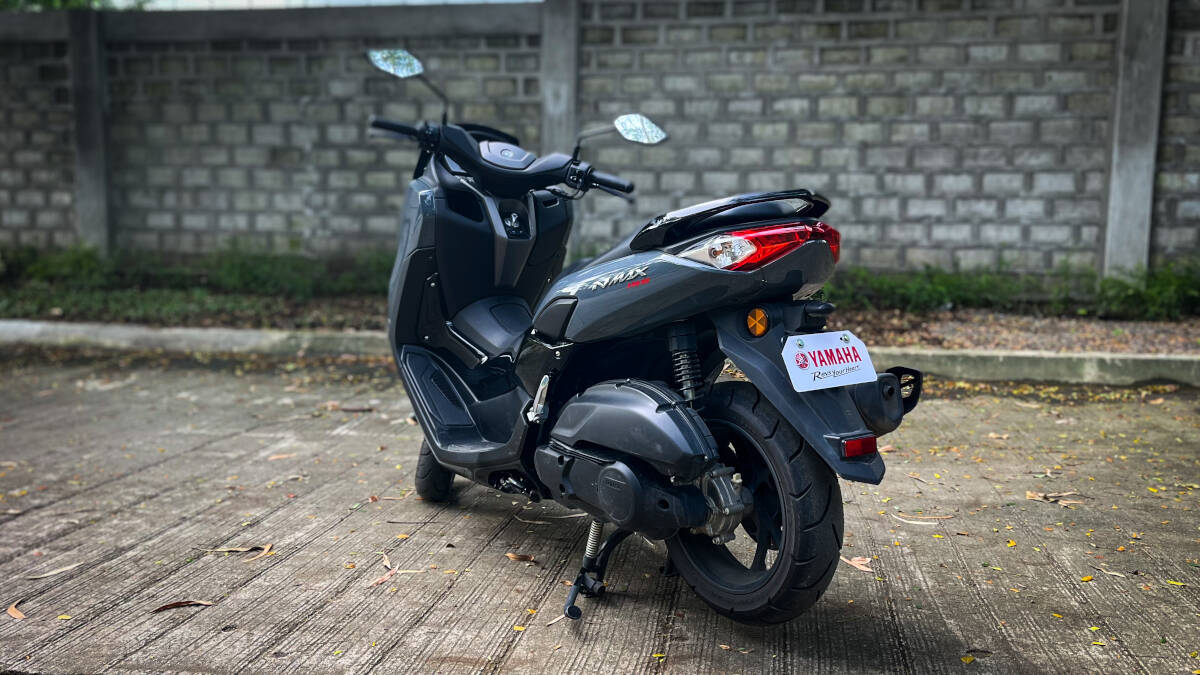 ADVERTISEMENT - CONTINUE READING BELOW ↓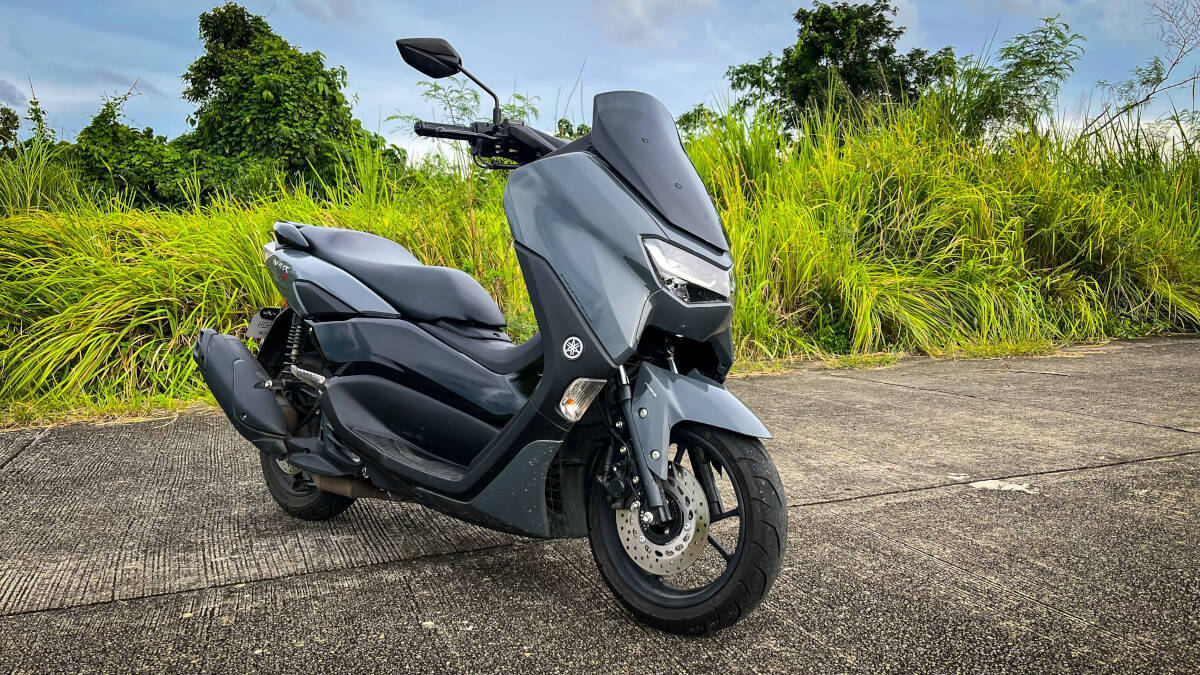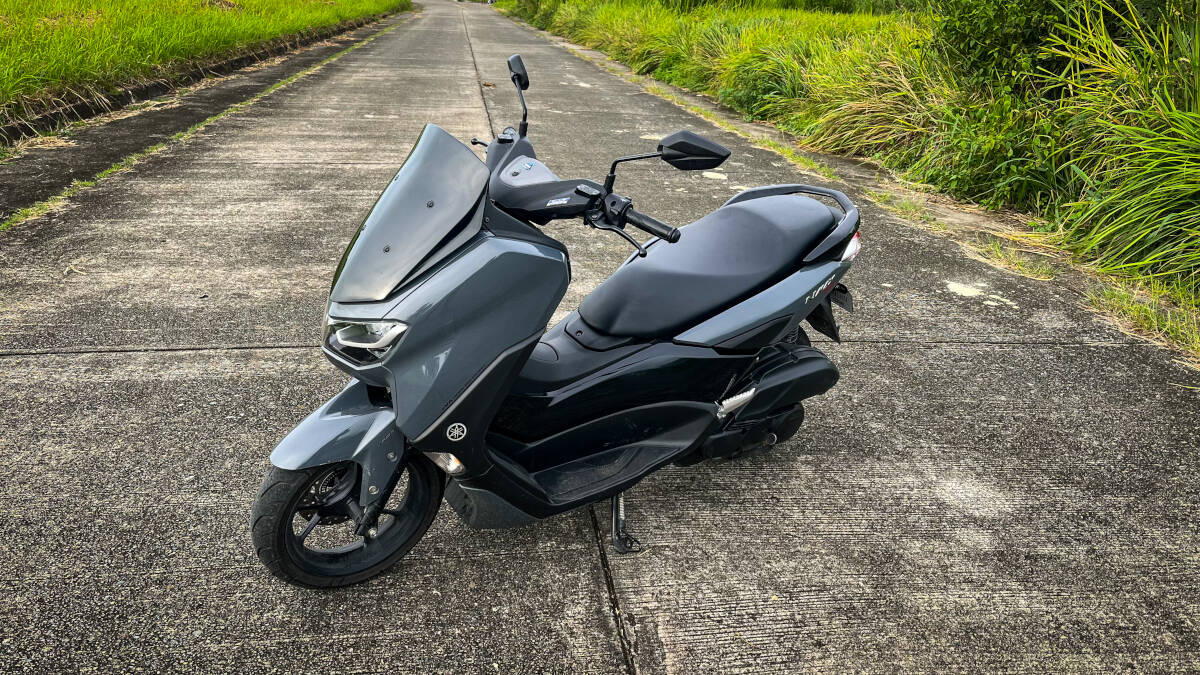 ADVERTISEMENT - CONTINUE READING BELOW ↓