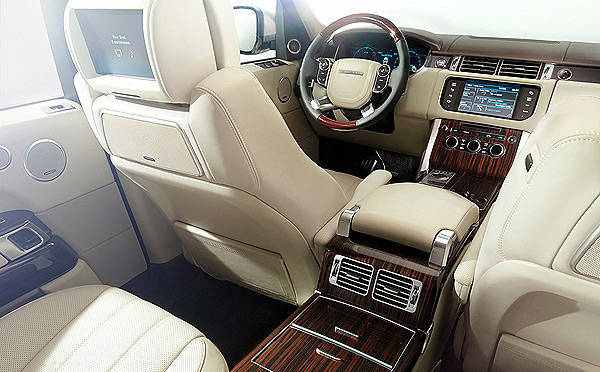 Leather manufacturer Bridge of Weir has been selected by Land Rover to supply the low-carbon leather for the interior of the all-new Range Rover.
"With such a cutting-edge car, the interior-materials choice was crucial in order to increase its sustainability without compromising luxury," Land Rover said in a statement. "Leather is one of the original recycled materials--for millennia, it has been a byproduct of farming, but its manufacture has been highly resource-intensive. However, supplier Bridge of Weir has created one of the most sustainable manufacturing processes in the world."
Bridge of Weir's leather factory has its own thermal energy plant that currently provides 70 percent of its needs with a target of 100-percent reliance by 2015. In addition, all waste products of the leather's tanning process are recycled, with oils being converted into biodiesel, the ash used to make house bricks, and even the offcuts recycled into clothing accessories.
Besides being selected for its low-carbon manufacturing process and outstanding environmental record, Bridge of Weir's EcoSoft semi-aniline leather for the all-new Range Rover is locally sourced "and exceeds all technical criteria for such a cutting-edge vehicle."
"We have worked very closely with the Land Rover design team over a number of years to achieve a product that is just right for this outstanding new vehicle," said Bridge of Weir sales director Jamie Davidson. "It is a soft and sumptuous luxury leather, but low-carbon and very technically advanced with superior performance and durability attributes as well. It is our flagship leather product for the world's most refined and capable SUV."
Continue reading below ↓
Recommended Videos