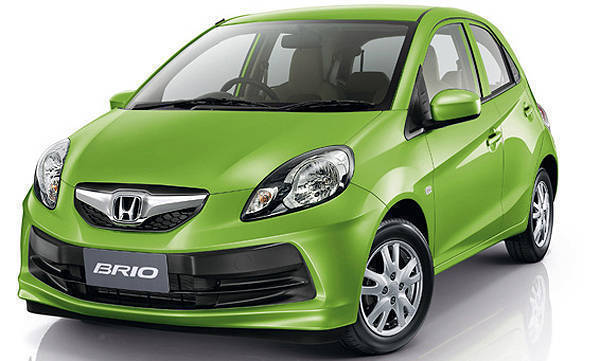 The public will finally get a glimpse of the all-new Honda Brio in the metal when curtains are raised at the upcoming Bangkok International Motor Show.
On display at last year's event as a concept vehicle known as the Honda Small Vehicle Concept, the Japanese carmaker revealed a production prototype of the car that has been named Brio before finally showing off its final production version last week.
Designed to further advance Honda's "man maximum, machine minimum" concept, the Brio was developed to be an easy-to-use commuter car.
The Brio is powered by 1.2-liter, inline-four i-VTEC engine that delivers 90hp and has an outstanding fuel consumption of just five liters for every 100 kilometers traveled. The diminutive city car is also environment-friendly as its emissions meet the stringent Euro 4 standards.
Despite its size, the Brio is also packed with safety features like dual SRS front airbags, disc brakes, Anti-Lock Brake System (ABS) which prevents wheel locking and Electronic Brake Distribution (EBD) which enhances braking performance. The Brio's body also incorporates Honda's G-Force Control (G-CON) technology which allows it to satisfactorily meet the safety standards for both front and side impacts as specified by the UN Economic Commission for Europe's regulations.
Continue reading below ↓
Recommended Videos
"It brings Honda great pride to unveil the first Brio in the world, manufactured, assembled and marketed here in Thailand," said Honda Automobile (Thailand) president Atsushi Fujimoto. "The Brio will meet the driving and lifestyle needs of people who are looking for a stylish and compact, yet spacious and fuel-efficient car that carries a brand that they can trust for its advanced and safety technologies."
Honda Thailand hopes to sell 40,000 Brio units annually at a starting price of 399,900 baht (P575,095 at 1 baht: P1.438).
[gallery]836[gallery]