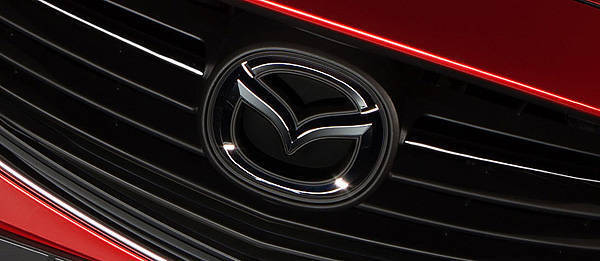 In September 2012, Malaysian conglomerate Berjaya Corporation announced that effective January 1, 2013, it would officially take over the Philippine-market distribution of the Mazda brand from Ford Group Philippines by establishing Berjaya Auto Philippines.
A little over two weeks after the start of 2013, Berjaya Auto Philippines has announced that it is now open for business, with the first shipment of spare parts ordered by the company having been delivered to all Mazda dealers earlier this week. By the end of the month, the first shipment of cars ordered under Berjaya Auto Philippines' name will arrive in the country.
"Today, as we begin a new chapter for Mazda in the Philippines, the most significant change for the Mazda brand is this--we are free to bring Mazda to its fullest potential," said Berjaya Auto Philippines chief executive Steven Tan. "This day is truly the rebirth of Mazda in the Philippines."
The problem with this, however, is that, according to company brand and communications manager Kristoff Arcega, Berjaya Auto can't yet change--much less lower--the prices of its products. So for the time being, the prices of Mazda's products will continue to be what its former distributor, Ford Group Philippines, dictated before the turnover.
Continue reading below ↓
Recommended Videos
Tan further emphasized that one of Berjaya Auto's first order of business is to extend the accessibility of Mazda vehicle sales and after-sales service to more locations across the country. To do this, Berjaya Auto is hoping to encourage its current dealer partners "to invest and extend their market coverage." In some cases, that may mean bringing in new dealer investors.
"Realistically, we are looking at about five to six new dealerships this year," Tan added. "Some of the constructions are already in progress. There are still plenty of high-potential locations across the country where Mazda can establish a presence and delight customers with our stylish, high-quality and fuel-efficient vehicles."
One such dealership is Mazda Pasig, located on C5 Avenue, which is scheduled to open tomorrow, January 19.
Speaking of Mazda dealers, one buzz that went around during the announcement event was about the recent spat that Mazda dealers had with Ford Philippines. Word has it that as Ford's distribution rights to Mazda were about to expire, the American carmaker asked the Mazda dealers to pay for the signage structures in front of Mazda showrooms, since it was Ford who had paid for the construction of these signposts. According to the story, when the Mazda dealers refused due to the exorbitance of Ford's asking price, Ford had the structures taken down.
Are you excited for the new and hopefully improved Mazda Philippines?