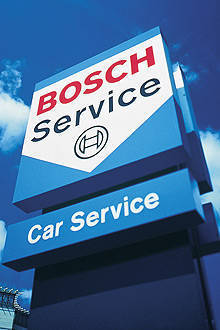 Bosch Philippines ended 2011 with a 28.7-percent growth over the previous year with posted sales at $23.8 million, making it the fourth biggest contributor to parent company Bosch Group's 11.3-percent sales increase in the region last year.
Leading the growth for Bosch Philippines are its power tools and automotive aftermarket division which posted strong growths of 40 percent and 18 percent, respectively.
"Our Southeast Asian operations saw positive growth in 2011, despite portentous events such as the sovereign debt and Euro crises, as well as natural disasters in the Philippines and Thailand with corresponding economic consequences," said Martin Hayes, president and managing director of Bosch in Southeast Asia. "Southeast Asia is a strong emerging region and the third largest market in the world. Bosch is in the right place at the right time to tap on the dynamic pulse of this region."
Bosch Philippines also marked the official opening of its state-of-the-art Bosch Technical Center on Chino Roces Avenue in Makati City.
ADVERTISEMENT - CONTINUE READING BELOW ↓
What initially started in 2006 as a service center on Kamagong St. in Makati City has evolved into a training facility fully supported by Bosch's power tools and automotive aftermarket divisions. The Bosch Technical Center is now "a venue to share Bosch's expertise in automotive diagnostics and mechanics, woodworking, and other similar skils."
ADVERTISEMENT - CONTINUE READING BELOW ↓
Recommended Videos