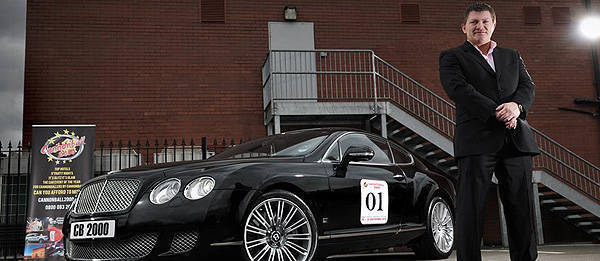 If you grew up in the 1980s, then you'd know what the Cannonball Run was: a series of movies that repeatedly showcased a cross-country race being run with all kinds of vehicles, with the fastest entrant to complete the race from start to finish bagging the cash prize in the end.
On September 5, around 50 exotic and luxury cars driven by celebrities and prestige car owners will run a race inspired by the movie for a charitable cause.
Called the Cannonball 2000, the race will see British celebrities led by boxer--and Manny Pacquiao knockout victim--Ricky Hatton go on a 2,000-mile journey for five days that will take them from London to Paris via Barcelona, Monte Carlo and Milan to raise funds for children's charity Dreams Come True.
Besides Hatton, other celebrities who have confirmed their participation in the race are Kelvin Fletcher and Ryan Thomas. For the vehicles that will be running the race, the entries are an eclectic mix, with a DeLorean DMC-12 running side by side with a Nissan 350Z GT Roadster and a Lamborghini Gallardo LP570 Performante. As for Hatton, he'll be participating in his Bentley Continental GT Speed.
ADVERTISEMENT - CONTINUE READING BELOW ↓
"This is the first time ever I will take part in anything like this and I can't wait," said Hatton. "I am taking my luxurious Bentley as I felt my three-wheeler Robin Reliant would look very much out of place on this journey."
If you were invited to such an event, what car would you drive?
ADVERTISEMENT - CONTINUE READING BELOW ↓
Recommended Videos