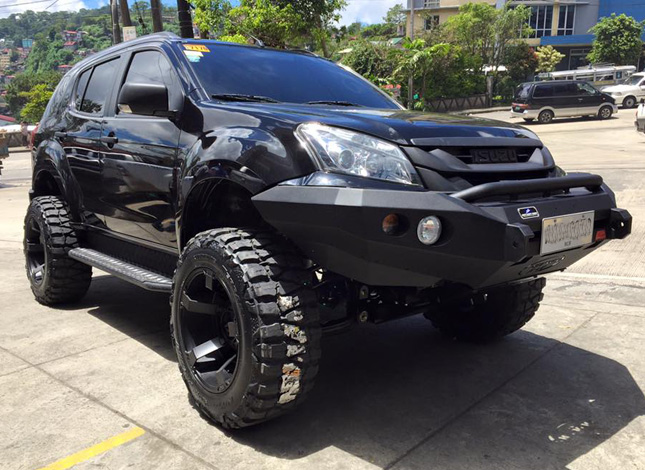 Today, we posted a photo of basketball player Doug Kramer's heavily modified Isuzu MU-X on our Facebook page, and that thing went viral faster than we could keep track of the number of likes and shares. Kramer, in case you didn't know, is the official endorser of the SUV.
We immediately asked around about which shop had done the MU-X's modification, in hopes of getting more photos to share with our readers. Reading their comments on the thread, we were convinced they wanted to see more.
A friend told us the MU-X had undergone drastic transformation at Jeff's Off-Road, an aftermarket 4x4 mod shop based in Baguio. So we checked out the shop's Facebook page and found these pictures. We're now sharing them with you.
We don't know about you, but this looks like the Tumbler Batmobile if it became an SUV. It looks seriously capable of ramming other vehicles out of the way. Too bad we couldn't find photos of the engine and the interior (we're assuming those were upgraded, too).
Congratulations, Doug! You're one lucky bastard. And good job to Jeff's Off-Road. We look forward to seeing more mean machines from your garage.
Photos from Jeff's Off-Road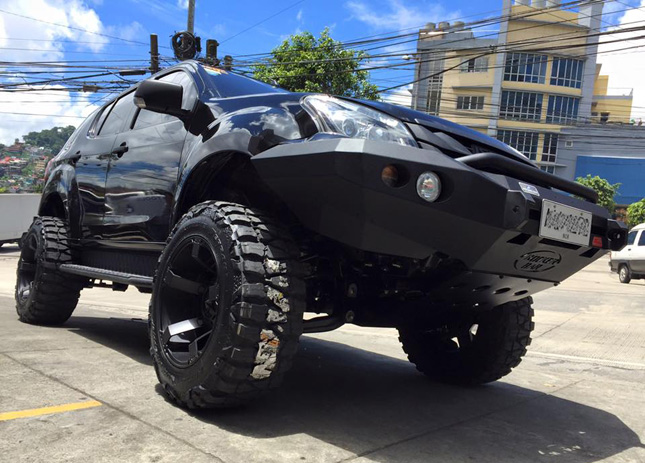 Continue reading below ↓
Recommended Videos