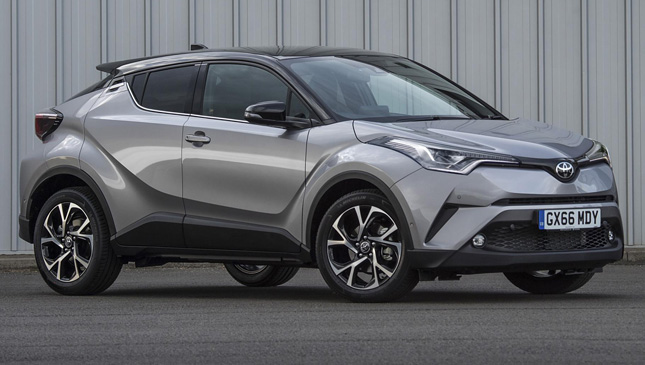 Wow, you won't mistake the Toyota C-HR for anything else.
Nope. When we first saw it at motor shows, the C-HR made a big impression. Now we have reviewed it on the road, we can say this small Toyota crossover sure keeps its impact among traffic. Actually it's not as small as you might think. It might look like a Juke rival in photos, but it's more the size of a Qashqai. But it's not a family car, because interior space is compromised by the eye-socking looks. So you end up with something that could sit on the same shopping list as the new Audi Q2.
ADVERTISEMENT - CONTINUE READING BELOW ↓
I'm guessing it's a coupe version of the RAV4 then?
No way. The RAV4 is bigger again. But the main thing is, the C-HR is mechanically all-new.
So what?
It's something of a new start for the company. Toyotas have always been dependable and worthy but, let's face it, dull. Well, except things like the 86 (and MR2 and Supra if your memory is long). What's really new about the C-HR is its striking looks are backed up by a genuine commitment in the dynamics and cabin quality. It's not just all mouth and no trousers.
Okay, but first that staggering styling. Can we have a walk-around?
It's got a manga face, with strafing LED indicators like an Audi. At the side, a narrowing cabin gives way to bulged-out arches, and the black lower body thins-down the flanks. The very flat rear window lies on peaked D-posts, with a detached roof above. But amid all this storm of line and formwork, some kind of cohesion emerges from the strong diamond motif stamped into the metalwork along the whole side.
ADVERTISEMENT - CONTINUE READING BELOW ↓
Recommended Videos
And then you open the door and it's all gray velour and hard plastic?
No, the cabin is as novel as the outside. Plus these new textures, shapes and colors have been wrought from far better-quality materials than previous Toyotas. To get the required design coherence, there are unique climate controls with diamond-shaped buttons, instead of a parts-bin control panel. That must have been an expensive decision, but it shows how much love this Toyota team has put into the C-HR.
Doesn't look all that roomy though.
Compared with family-friendly crossovers that dominate the sales charts, the C-HR's looks have demanded a definite sacrifice in rear room and trunk space. Even so, neither are actually terrible. Sure, back-benchers have no view to their sides, but the Rolls-Royce Phantom is the same, styling it out as 'privacy'.
You said the driving backs up the styling…
Well, it's not quite as mad as that. But it's fun in a way we seldom get from crossovers. The engineers actually delayed the C-HR so it could use the Toyota New Global Architecture, and this is the first car apart from the Prius to use that basis. This brings a very low center of gravity (despite the high body), a stiff structure, and a multi-link rear suspension. Here they have even used some solid joints in the rear, like a racer, instead of bushes. They care about handling.
ADVERTISEMENT - CONTINUE READING BELOW ↓
For a crossover the C-HR rolls little and steers with consistent alacrity. It's very easy to place accurately on the road, and at the limit doesn't understeer much. It feels secure but will adjust its angle a little on the throttle. And yet the ride is pliable with little sideways rocking. That's the proof that the well-contained cornering roll is down to a low c of g, rather than thick anti-roll bars.
And the performance?
It's no road burner. The chassis could take more than the best-performing engine at launch, and the engineers tell me a higher-performing C-HR is very likely. But from the launch menu, the 1.2-liter turbo petrol manual is the obvious choice. It's a four-cylinder, and can go to Atkinson cycle at light load, so they claim it'll do better real-world economy than rival triples. It doesn't really get going until beyond 2,500rpm and hits the redline at a restrictive 5,500, but in between those numbers it's smooth and consistent in its delivery. And the gearbox is slick.
ADVERTISEMENT - CONTINUE READING BELOW ↓
You can also have that engine with 4WD but that brings a CVT transmission. Unless you often drive in snow, FWD is all you need.
But isn't Toyota the hybrid boss?
It is. There's no diesel and Toyota expects the C-HR Hybrid to be the top-selling powertrain. The CO2 is an impressive 86g/km. That's the ideal tax-reducing company car right there. It's the system from the Prius. But we say avoid it, unless you're confined to a city. Because the C-HR is too good for that. The hybrid's droney engine, its dissonant relationship between rpm and speed, and its inconsistent brakes—they throw a wet blanket on the cornering verve.
To be fair, up to a quarter throttle, the hybrid is a delightfully peaceful way to get about. You can hardly tell when it switches between petrol and silent electric motion and vice-versa. But then as soon as you crack open the throttle a little more, an undignified commotion penetrates the bulkhead.
ADVERTISEMENT - CONTINUE READING BELOW ↓
Safe and connected?
All of that. All versions get autonomous braking, radar cruise, and lane-keeping. Blind-spot warning is a level up. All C-HRs get a 7-inch screen too. An optional JBL stereo rocks the cabin to the tune of 576 watts.
Are you excited?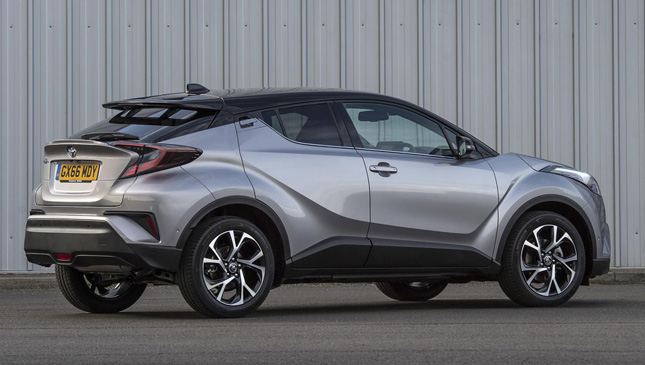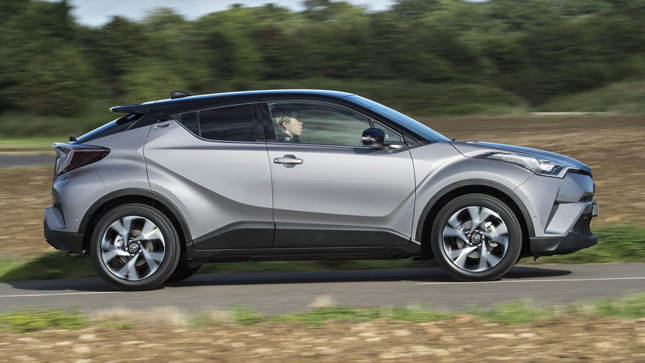 ADVERTISEMENT - CONTINUE READING BELOW ↓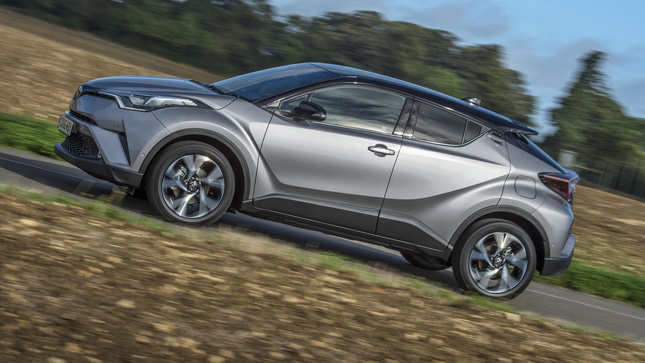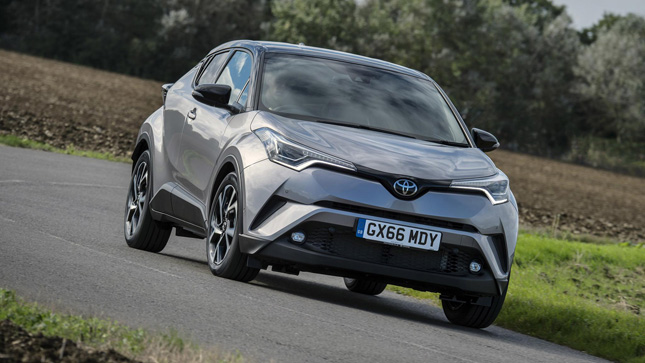 ADVERTISEMENT - CONTINUE READING BELOW ↓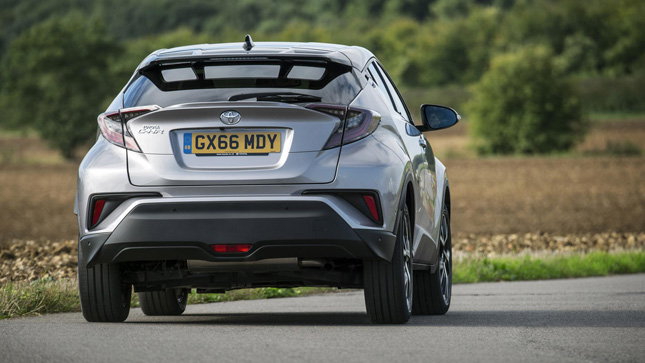 ADVERTISEMENT - CONTINUE READING BELOW ↓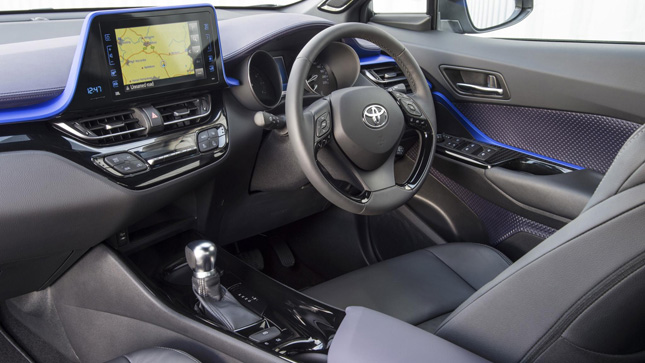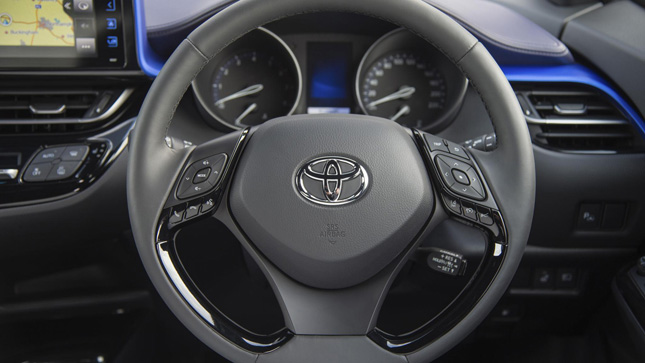 ADVERTISEMENT - CONTINUE READING BELOW ↓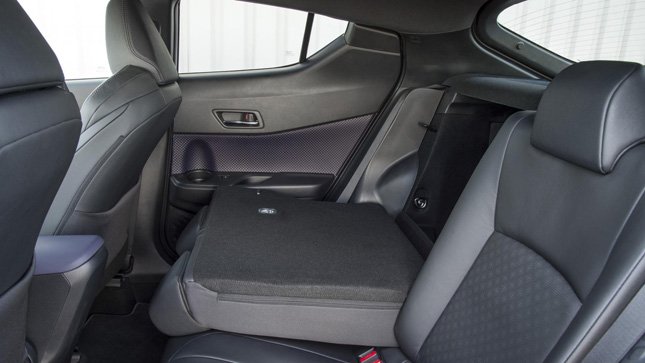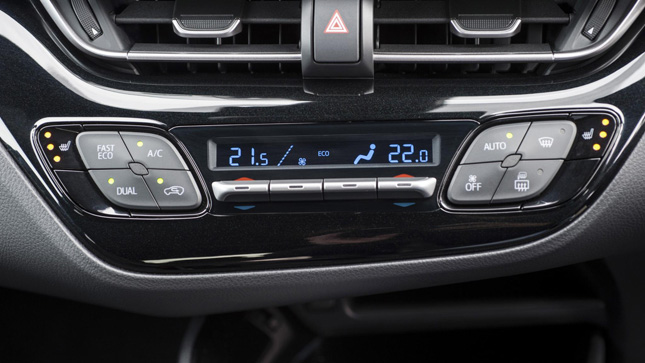 ADVERTISEMENT - CONTINUE READING BELOW ↓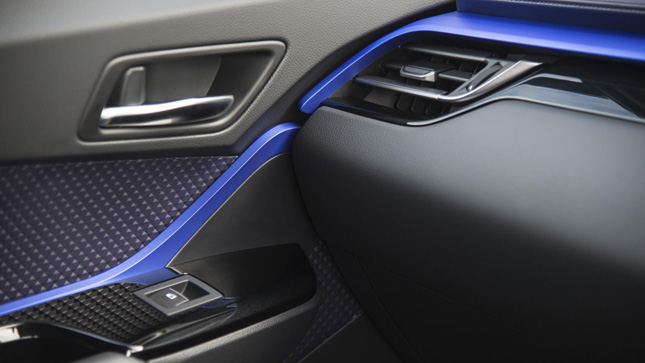 NOTE: This article first appeared on TopGear.com. Minor edits have been made.