"Not only does the car boast a class-leading 0.279 drag coefficient," explains SSC designer Jason Castriota, "it also maintains an identical aero balance from 100mph (161kph) to well over 300mph (483kph)."
That's right, well over 300mph. It won't be the first hypercar to crack that benchmark—that honor goes to Bugatti—but this is indeed the very first production SSC Tuatara, a car still very much fixed on eclipsing that once-impregnable top speed.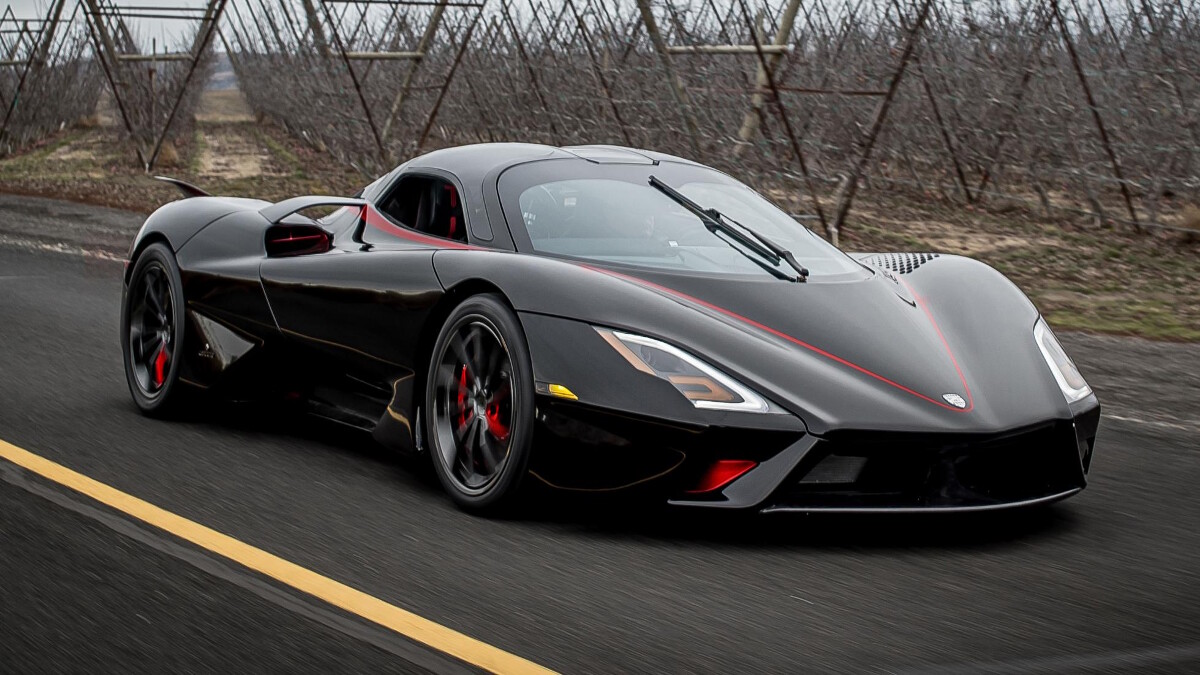 Unveiled at the Philadelphia Auto Show, car number one of only 100 Tuataras planned for production is heading to the home of one Larry Caplin. And we can only salute Mr. Caplin for his choice of color, because the SSC looks really rather fetching in this black getup.
You'll no doubt know about the SSC Tuatara: a carbon-fiber body hiding a carbon-fiber monocoque hiding what can only be described as a nuclear weapon. Nestled in the middle sits a SSC-designed 5.9-liter V8 with a pair of turbochargers, a flat-plane crank setup and a "ground-breaking intake system." One suspects that should the SSC deploy all of its horsepowers at precisely the right time, the ground might indeed break.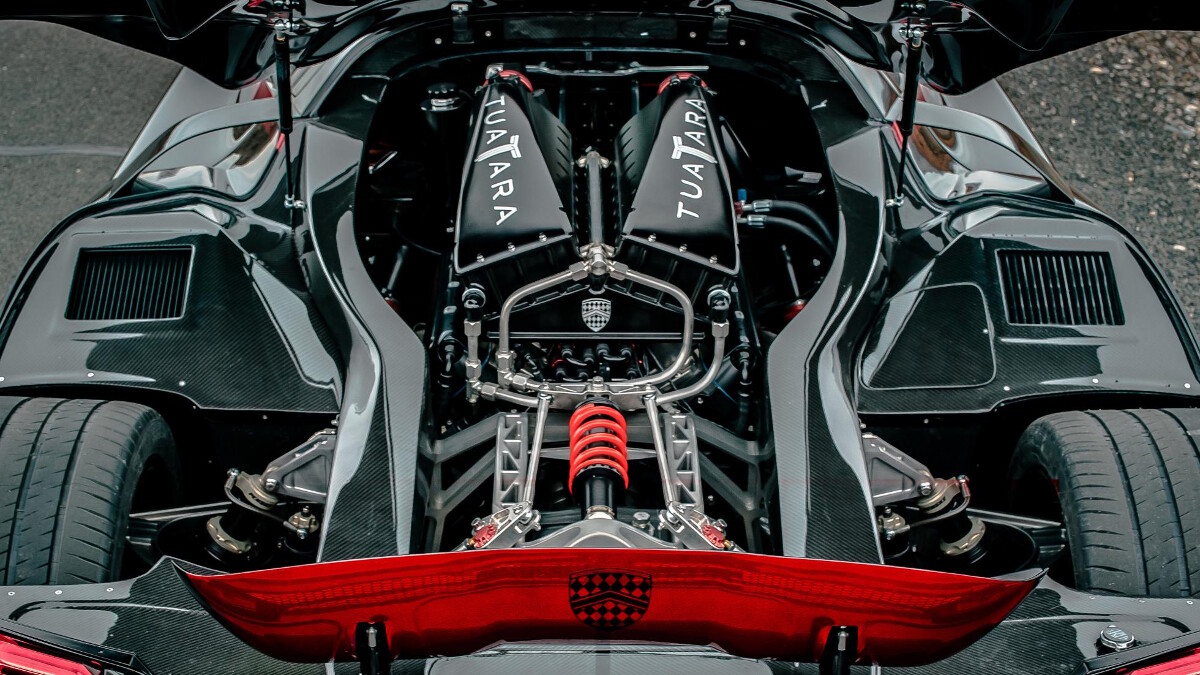 Because if you run it on E85, the Tuatara kicks out 1,750hp. There have been less powerful missions to Mars. Probably. Regular 91 octane delivers 1,350hp, so if you've missed your morning espresso, maybe stick to this.
There's a seven-speed CIMA gearbox that promises shift times of sub-100 milliseconds, at least in Track mode. Said mode also lowers the car and activates the rear wing. There's also Sport mode (default), and Front Lift mode that, unsurprisingly, raises the nose to deal with speed bumps, slight inclines, and so forth.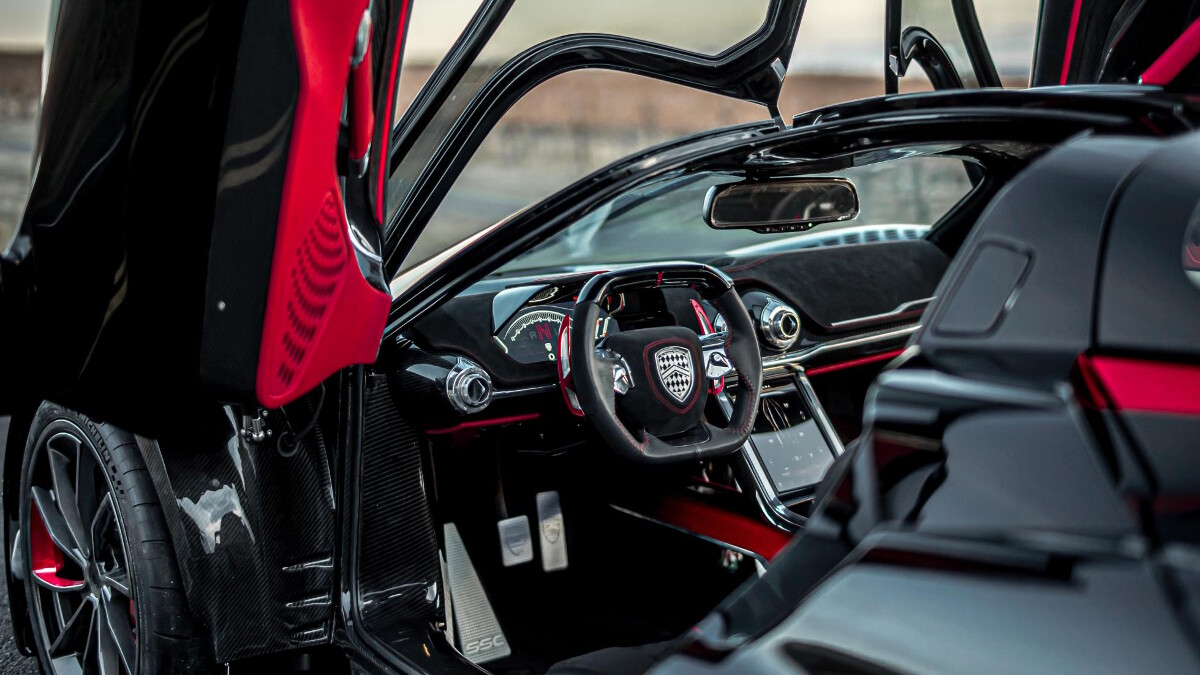 SSC trumpets the fact that humans measuring up to 6ft 5in can fit comfortably inside the cabin, even with a helmet on. There's a main digital display right in front of the driver, undoubtedly reading out numbers quicker than you can read them, and a large touchscreen nestled in the center console for your passenger to fiddle with.
"We have created the full package—looks, performance, and artwork all rolled into one," explains SSC boss Jerod Shelby.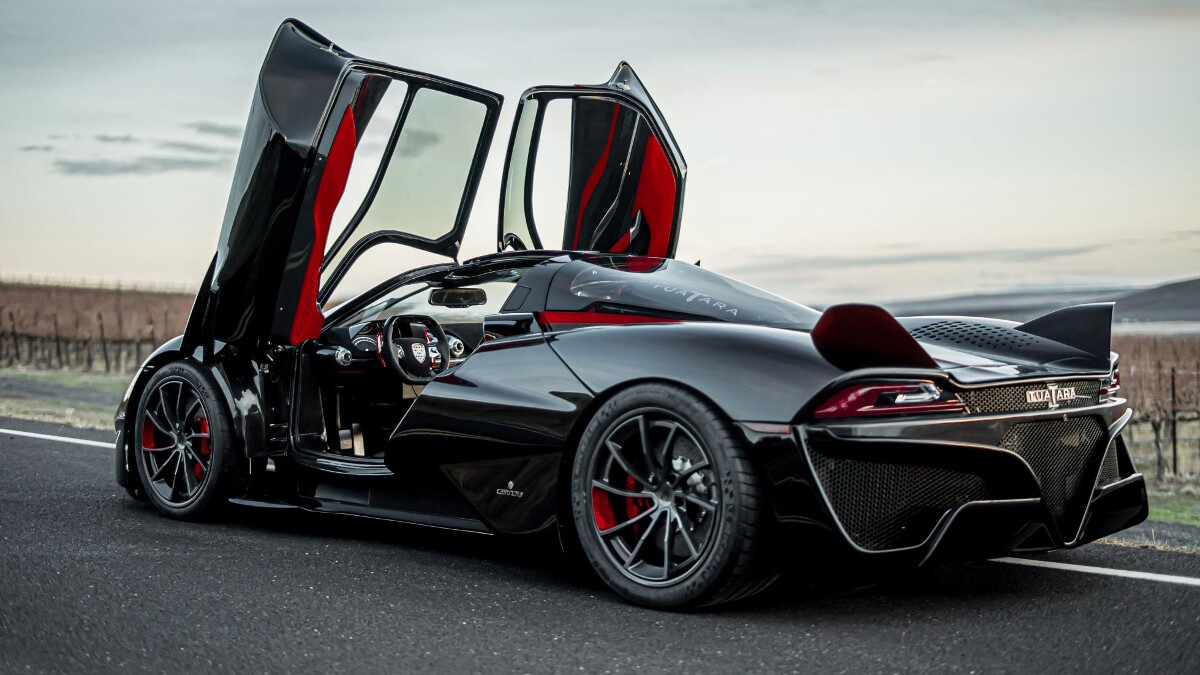 As mentioned, only 100 of these Tuataras are planned. Think it's got enough firepower to outgun that Bugatti and claim the 'fastest car in the world' crown? Only time will tell...
Before Bugatti went and did 300mph, Top Gear had an exclusive drive of the Tuatara—click here to read all about it.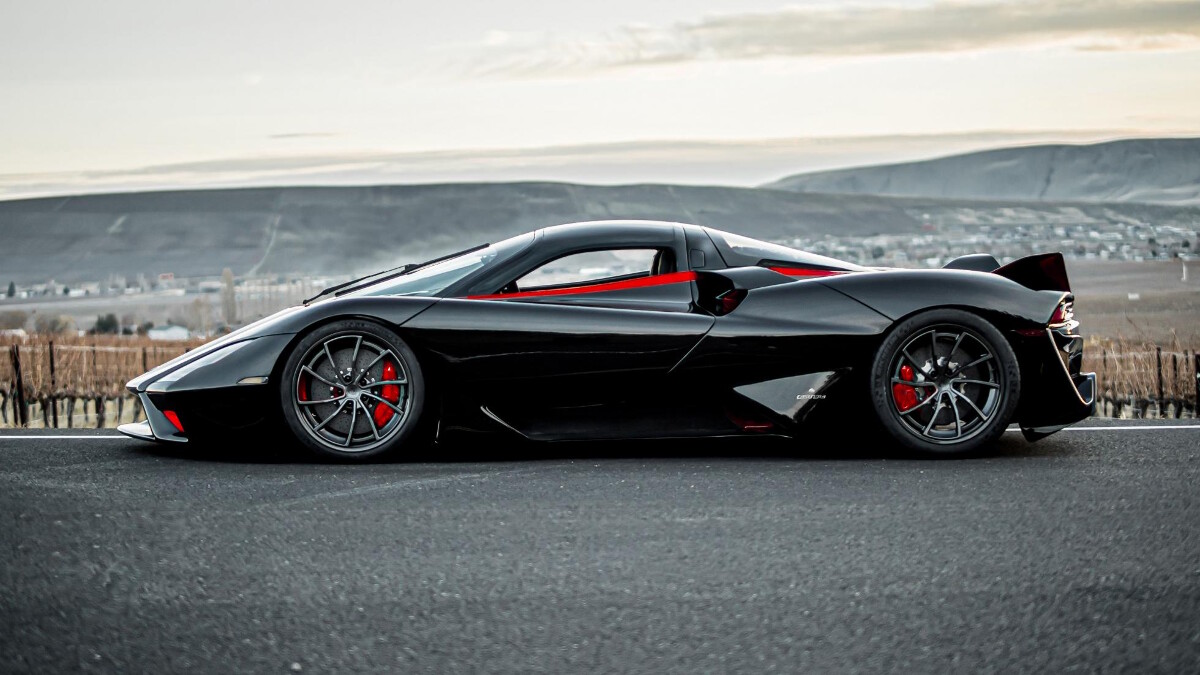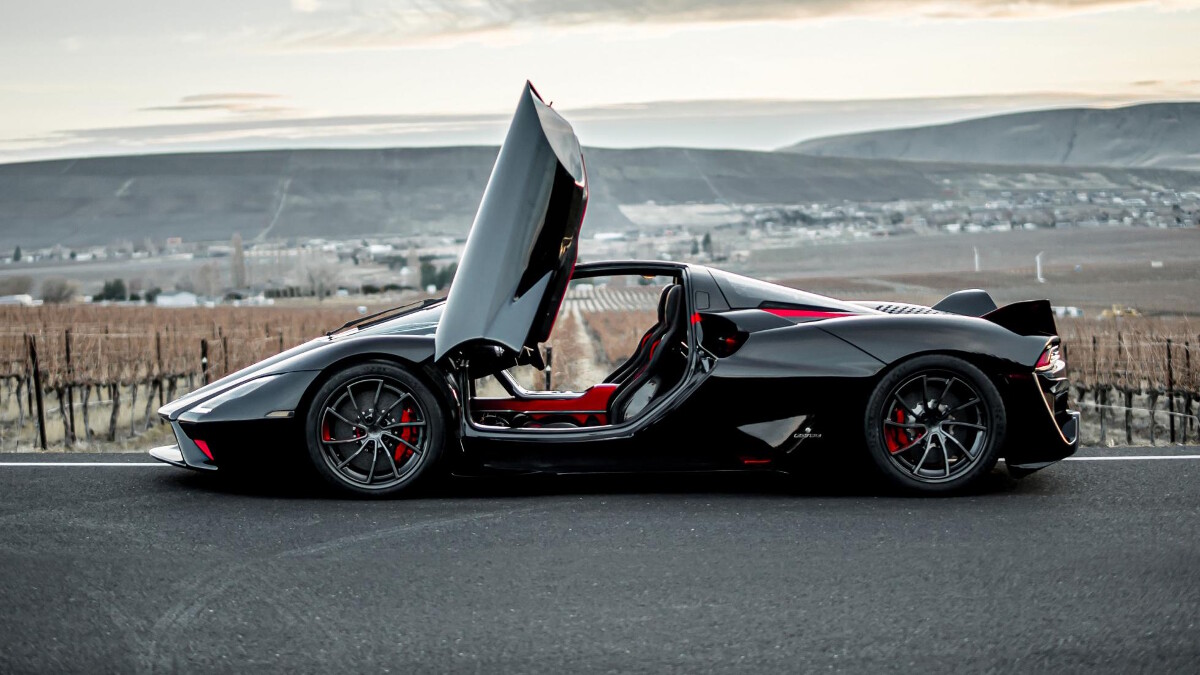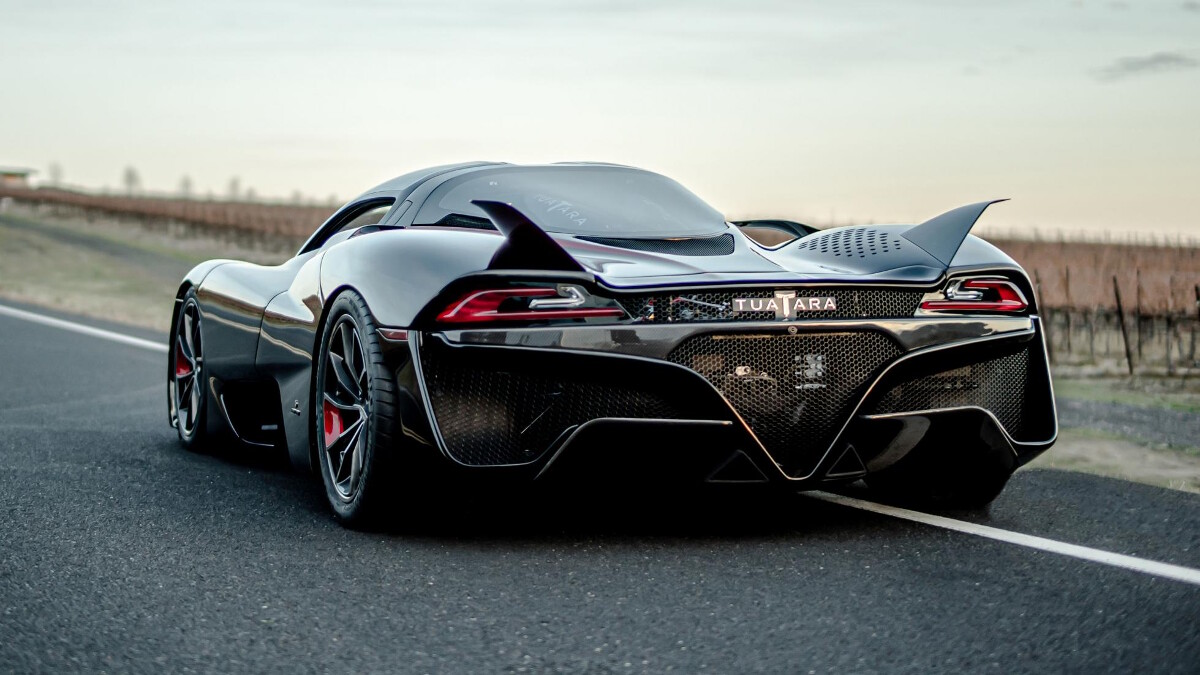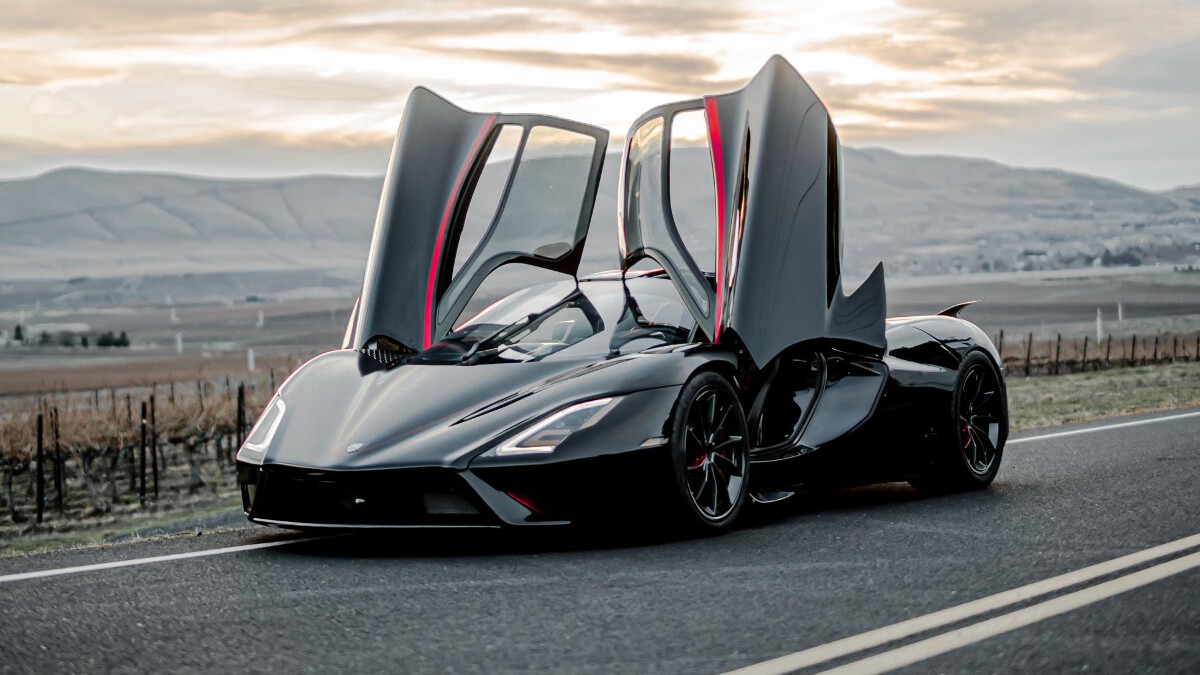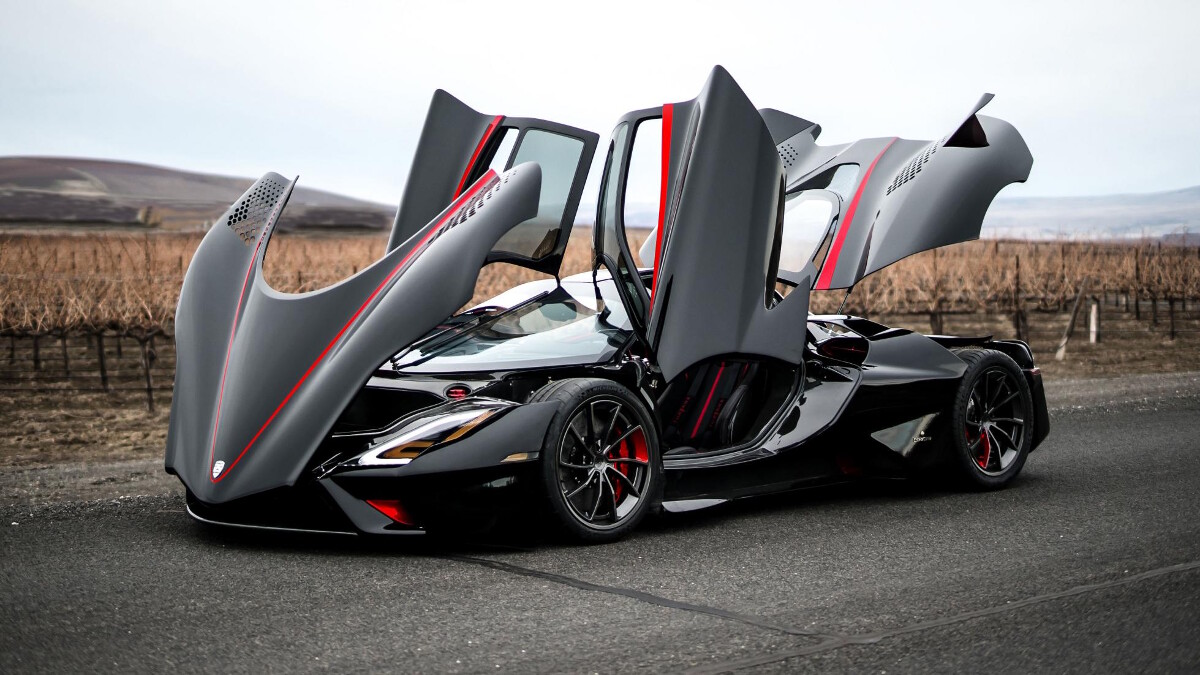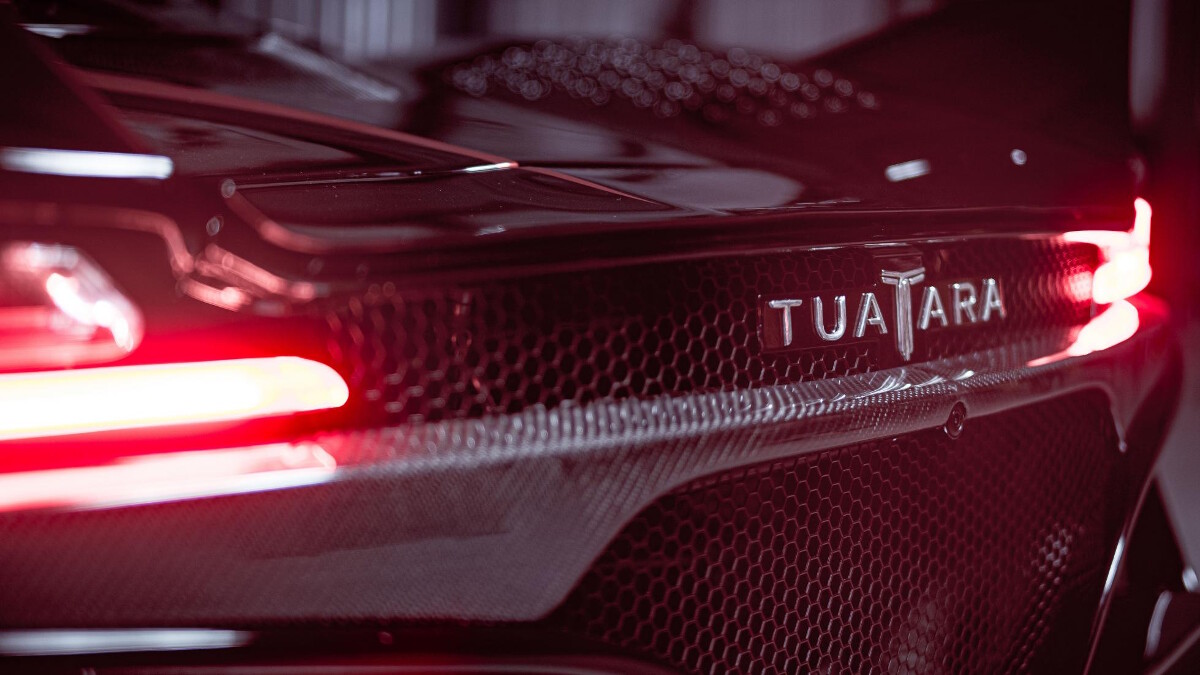 NOTE: This article first appeared on TopGear.com. Minor edits have to be made.