Does a limo need to be good to drive? Bentley certainly seems to think so. This is the new Flying Spur, and it's had heaps of driver-focused tech thrown at it to ensure it's the company's deftest luxury sedan yet. Chauffeurs have never had it so good.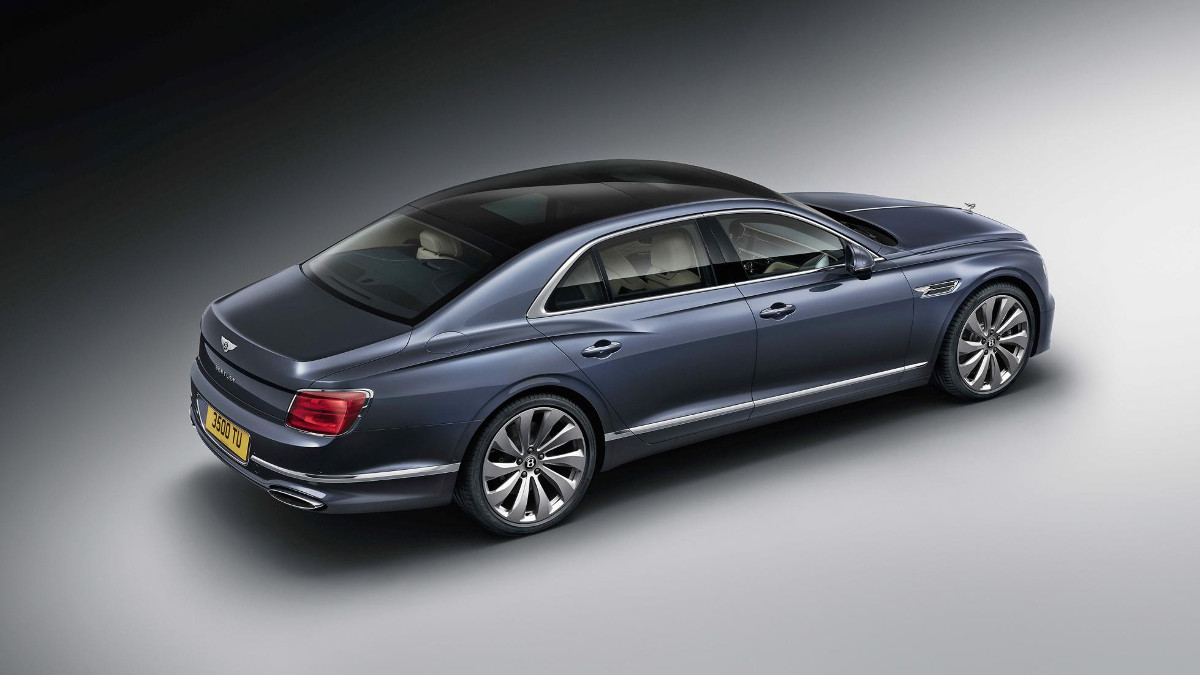 ADVERTISEMENT - CONTINUE READING BELOW ↓
There's all-wheel steering to make it nimbler at low speed and more stable at high speed, while its active all-wheel drive system defaults to rear-wheel drive, only utilizing the front axle when things get really slippery. Even then, only 31% of torque will be shuffled up the front if you've prodded the Spur into Sport mode; for reference, the old one had a permanent 40:60 front/rear split.
With its 6.0-liter twin-turbo W12 producing peaks of 626hp and 899Nm, there's still more than enough left over for the slidey end of the new Spur. And more than enough to achieve 0-100kph in 3.8sec and a wonderfully pointless 333kph top speed, too.
ADVERTISEMENT - CONTINUE READING BELOW ↓
Recommended Videos
Bentley even touts 'best in class' body stiffness. If you're worried that's all a bit unbecoming for those sat in the back, then a new three-chamber air suspension system apparently offers huge breadth between comfort and sportiness for when you (or your driver) ramps the modes back down again. Its top speed arrives in sixth gear, too, so the seventh and eight ratios of its automatic are overdrive gears for "economic grand touring."
In fact, when it comes to comfort, Bentley has gone to town. There's 130mm more in the wheelbase, all-new heated, ventilated, massaging seats, and you can have a wholly glass roof with—naturally—color-matched alcantara sun blinds.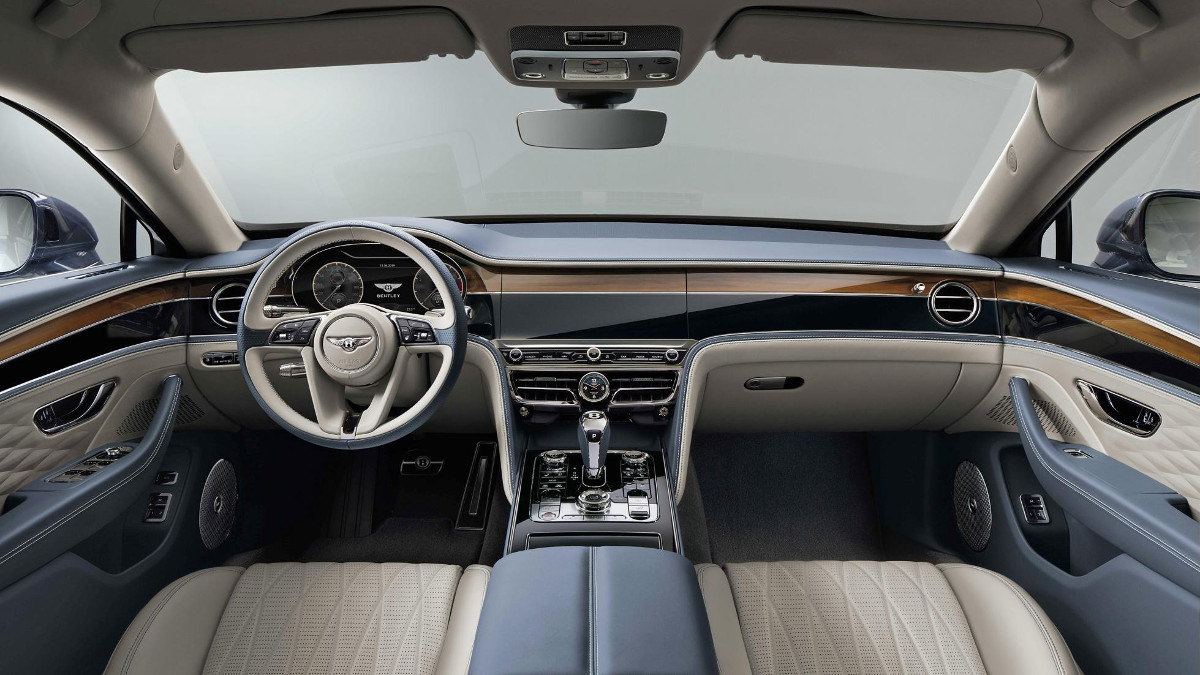 ADVERTISEMENT - CONTINUE READING BELOW ↓
Then there's the central 'Toblerone,' the triangular prism in the middle of the dashboard that rotates like a 007 number plate between a media screen, old-fashioned dials, and a wood veneer that offers "a complete digital detox." One that'll be promptly interrupted by the most powerful of the Spur's three stereo options given its 19 speakers and 2,200 watts should you have splashed out.
Opportunities to splash out are vast, in fact, with Bentley's Mulliner department offering a dizzying array of customization right down to three-dimensional quilted leather for the doors and a jeweled-finish oil cap. Which all goes someway to explaining why the Spur weighs 2,435kg before a passenger has even clambered aboard. No wonder it needs so much tech to drive sharply.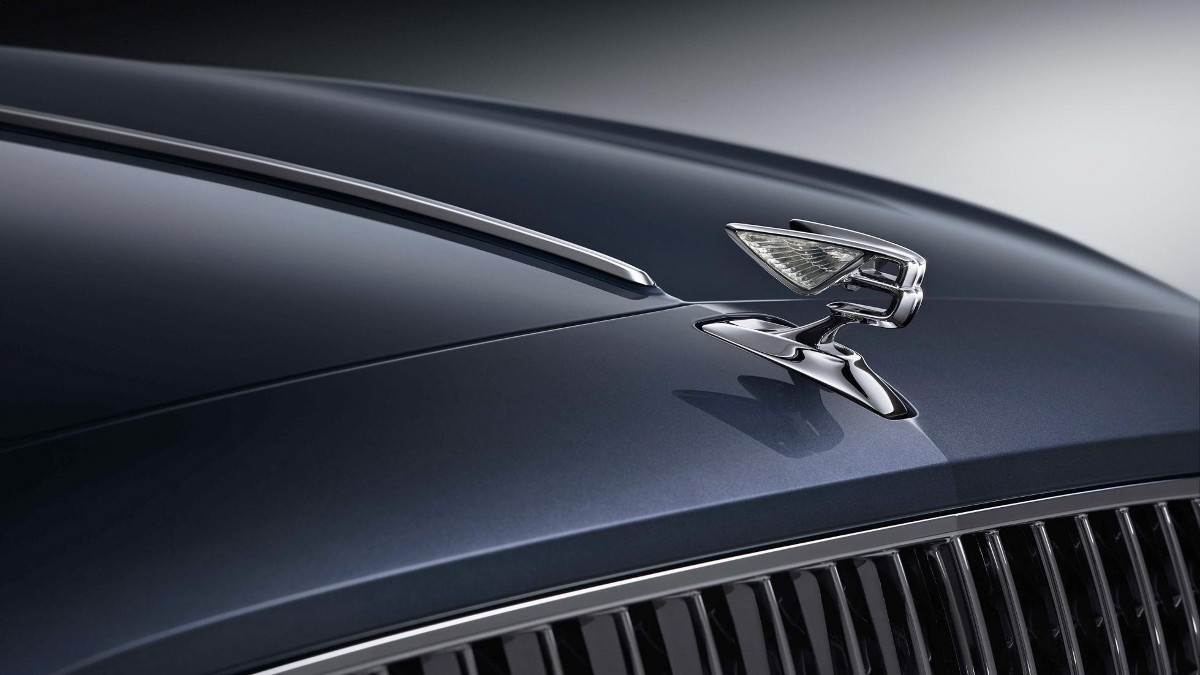 ADVERTISEMENT - CONTINUE READING BELOW ↓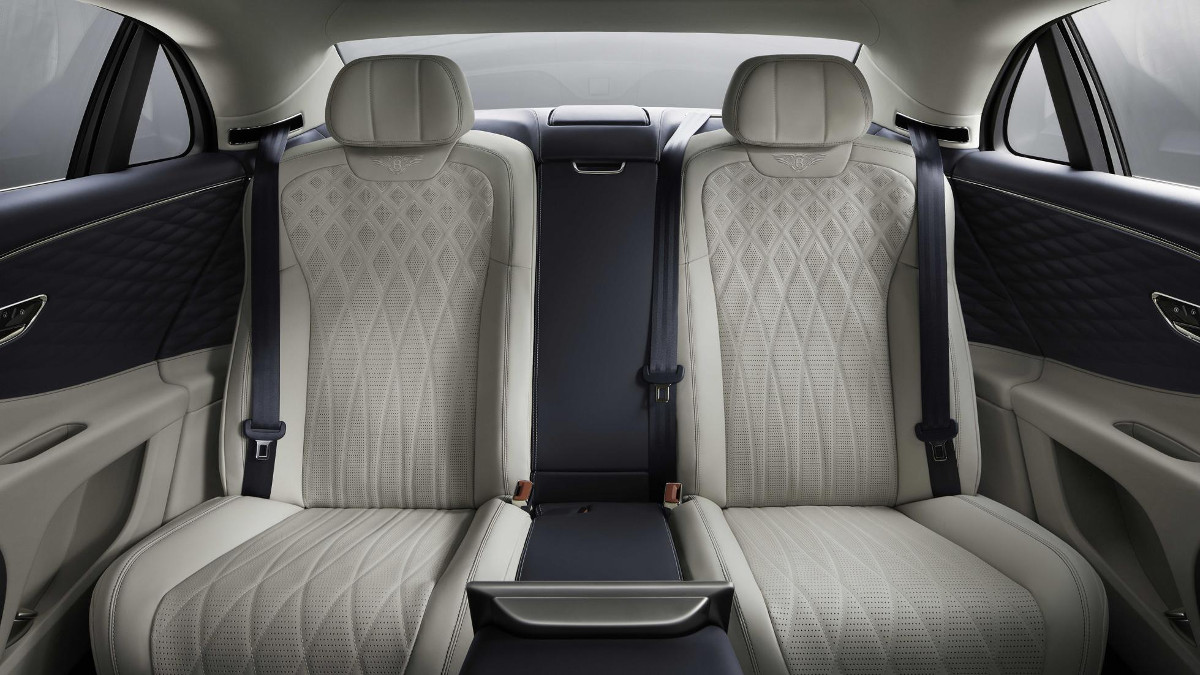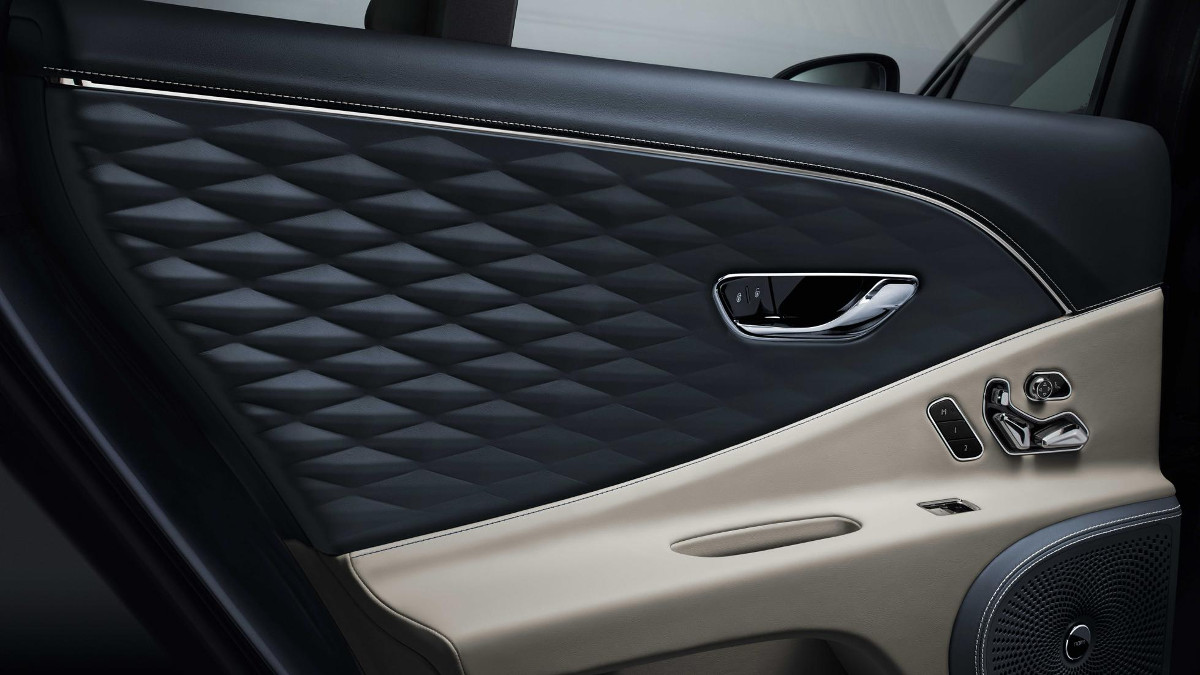 ADVERTISEMENT - CONTINUE READING BELOW ↓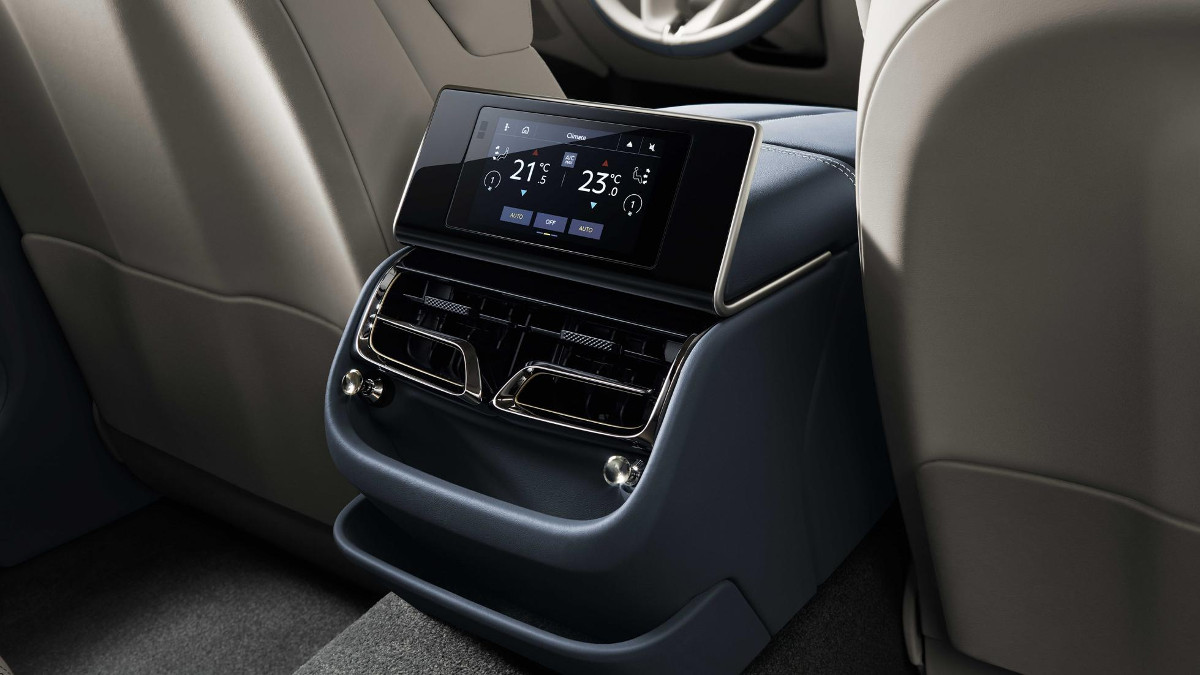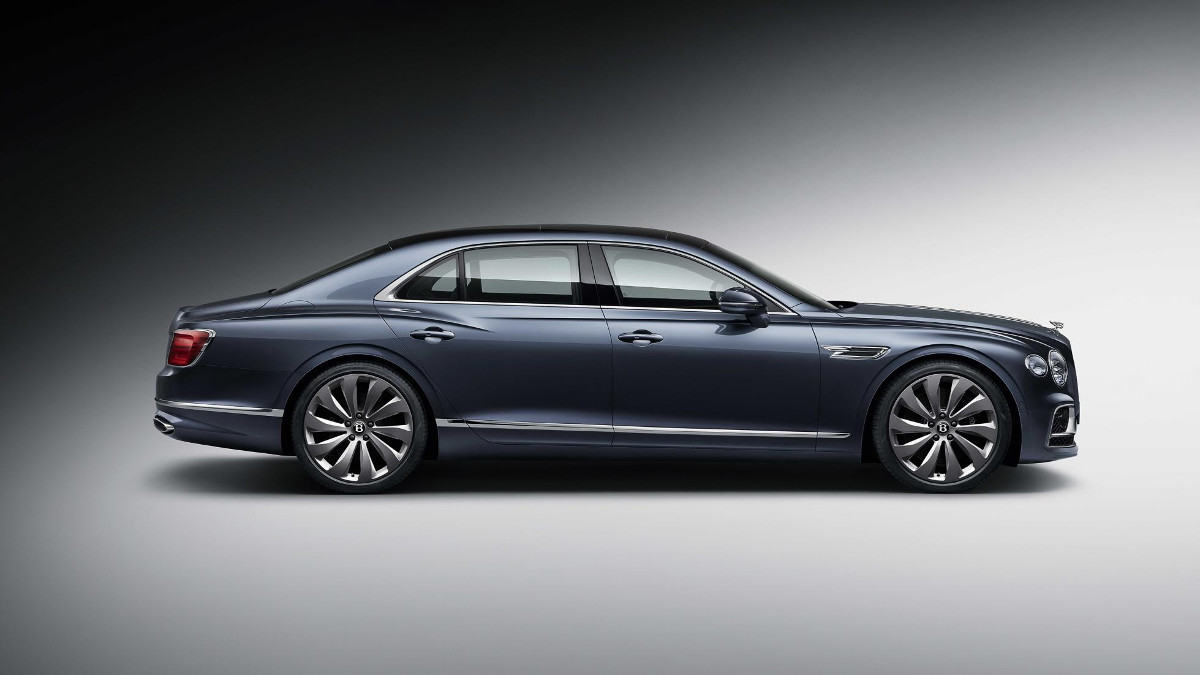 ADVERTISEMENT - CONTINUE READING BELOW ↓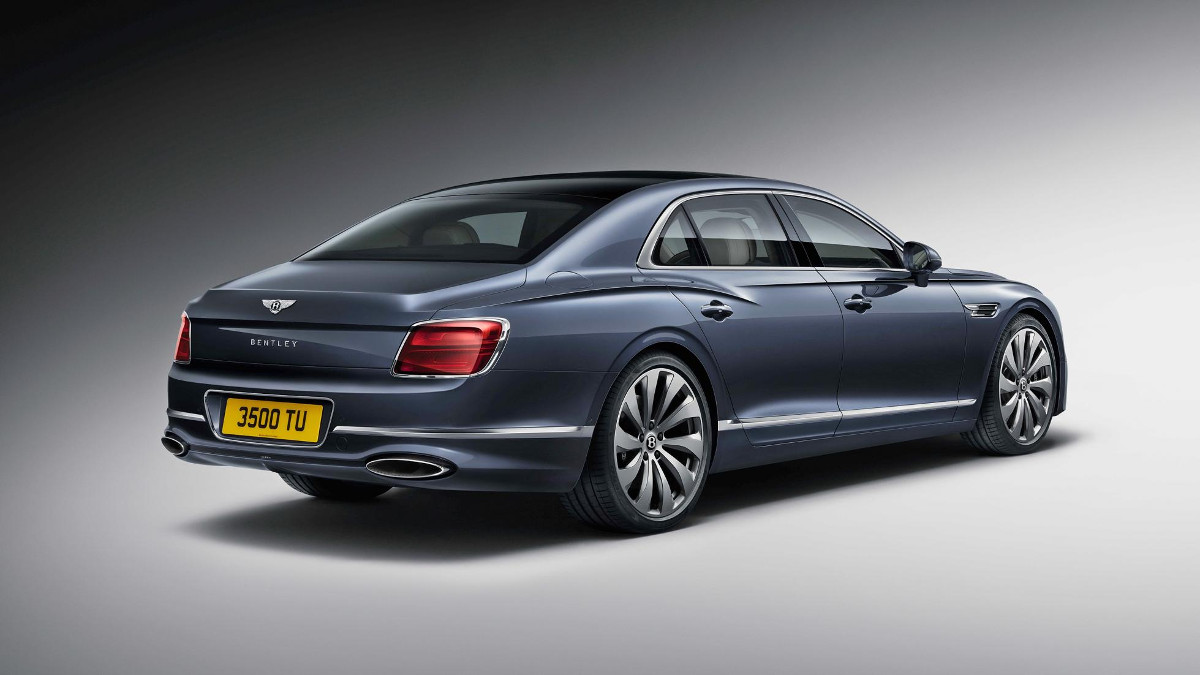 NOTE: This article first appeared on TopGear.com. Minor edits have been made.