Angular, isn't it? Very creasy-y. Sharp-looking. The 2020 Corvette Stingray is here.
It's here at last, and yep, the engine's in the middle. That engine being a 6.2-liter naturally aspirated smallblock 'LT2' V8, sending 495hp and 637Nm to the rear wheels via a rear-mounted eight-speed dual-clutch gearbox.
With the Z51 package fitted (which adds a sports exhaust, adjustable suspension, bigger brakes, better cooling, and a sprightlier final drive ratio), Chevrolet claims the Stingray will get from 0-60mph (97kph) in around 3sec, making it the fastest 'entry-level' Corvette ever.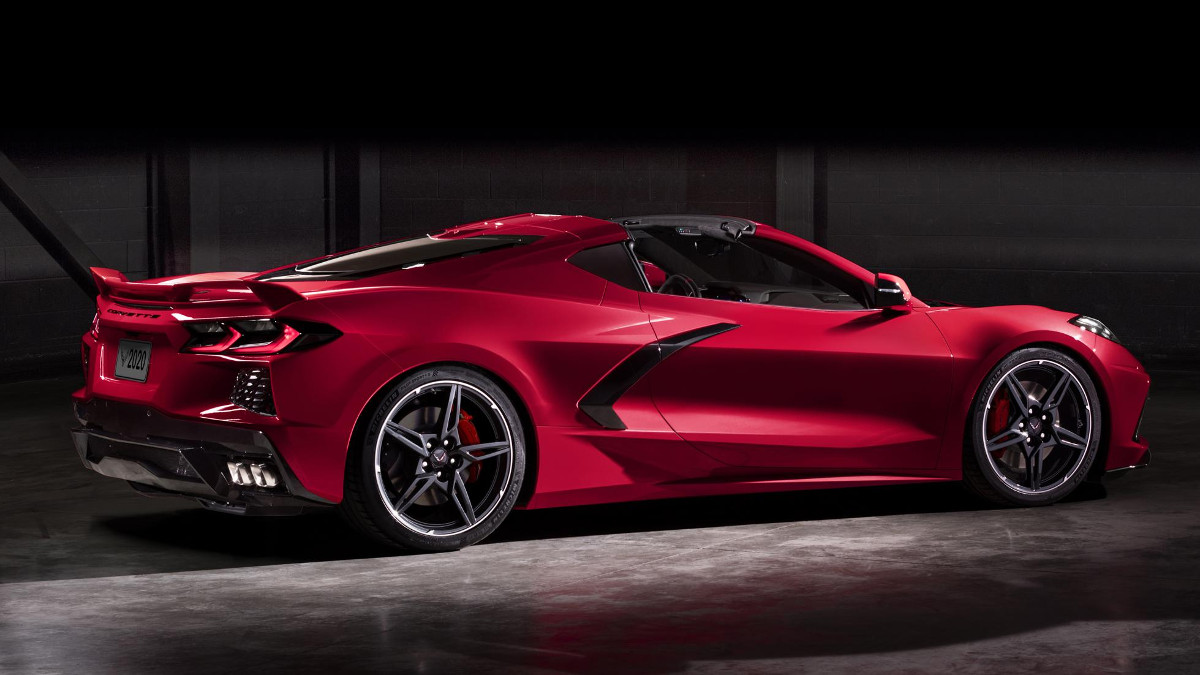 And it's not just speedy in a straight line. The front splitter and the rear wing generate a claimed 180kg of high-speed downforce for better cornering. There's a Ferrari-style electronic rear diff. Optional magnetic-adaptive suspension, for, well, you get the idea. It's got a dry-sump oil system so the engine stays lubricated when the car's pulling big Gs. This isn't just a hot rod with its motor in the middle, promises Chevy. It's a true supercar that can run with the European elite. And supposedly, it's practical, too.
ADVERTISEMENT - CONTINUE READING BELOW ↓
Want to carry two sets of golf clubs? No—us, neither. But apparently, some supercar buyers do, for some reason, so the Corvette Stingray has two trunks: one in the front and one in the back, which can also swallow the targa roof panel.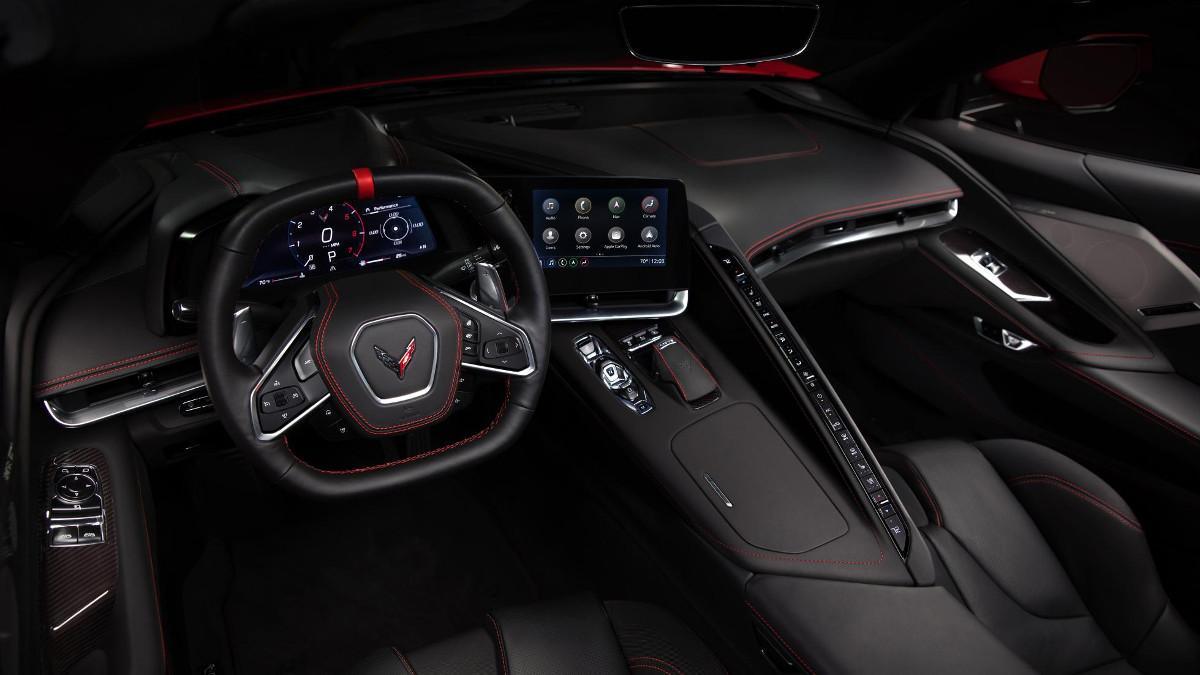 Together, the trunk and frunk add up to offer 357 liters of cargo space. And the cabin's roomier, too. And cleverer. Look at that 12-inch digital instrument display. At last, we've got a Corvette with an interior that looks like it came from the country that invented the iPhone, instead of the country that also invented spray-on cheese. Though what's going on with that super-long strip of buttons? Did Chevy forget to put the heater controls in until yesterday?
Underneath, Chevy has gone for an aluminum chassis instead of a McLaren-style carbon tub, to keep the car affordable (though prices aren't yet public). Top Gear has spoken with Alex MacDonald, the guy in charge of setting up how the new Stingray drives, and quizzed him on the new chassis and some of the crazy rumors that's followed the new Vette for years. We'll have the full story up soon.
ADVERTISEMENT - CONTINUE READING BELOW ↓
Recommended Videos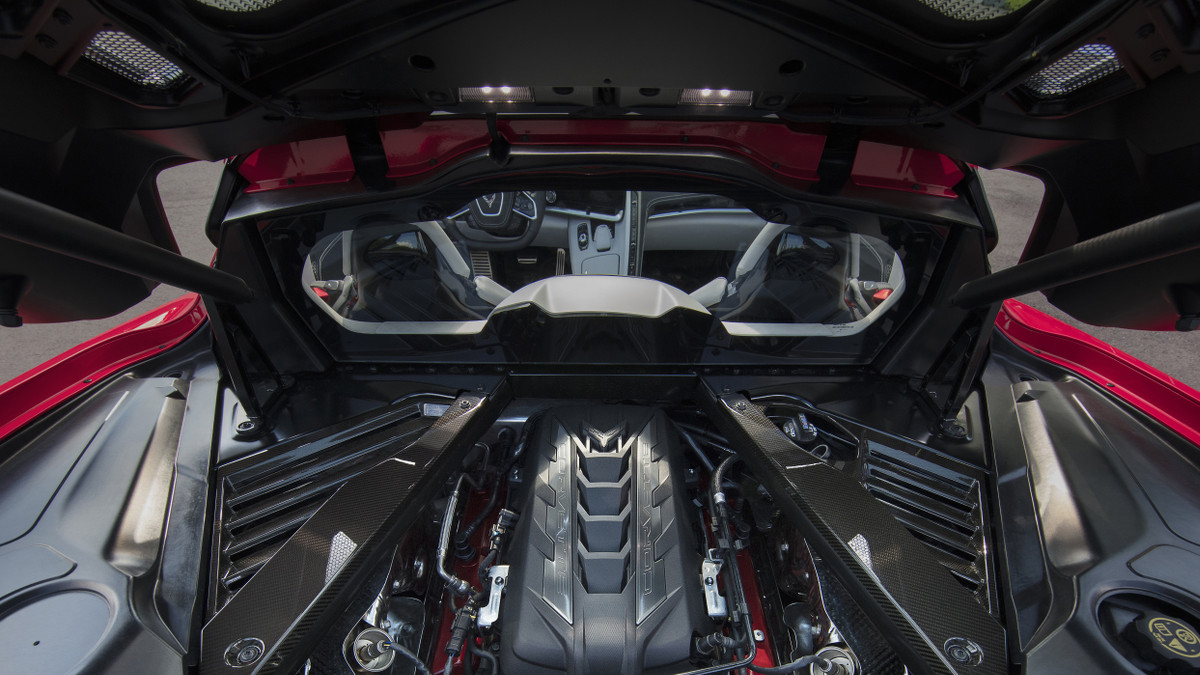 Of course no modern sports car would be complete without an armada of modes to fiddle with. So, in addition to Weather, Tour, Sport, and Track settings, the new Stingray offers two new modes to play with. There's MyMode—basically a cherry-pick-your-faves individual setting. And finally, a 'Z' mode, which is, well, a bit confusing really.
Chevy says "Z mode is named after the famed Z06, ZR1, and Z51 Corvette performance packages. It's activated through a 'Z' button on the steering wheel. This is a single-use mode that takes MyMode configurations one step further, allowing drivers to adjust the engine and transmission as well."
So, Z mode is like MyMode, but more so. The Corvette Stingray turned up to eleven, if you like.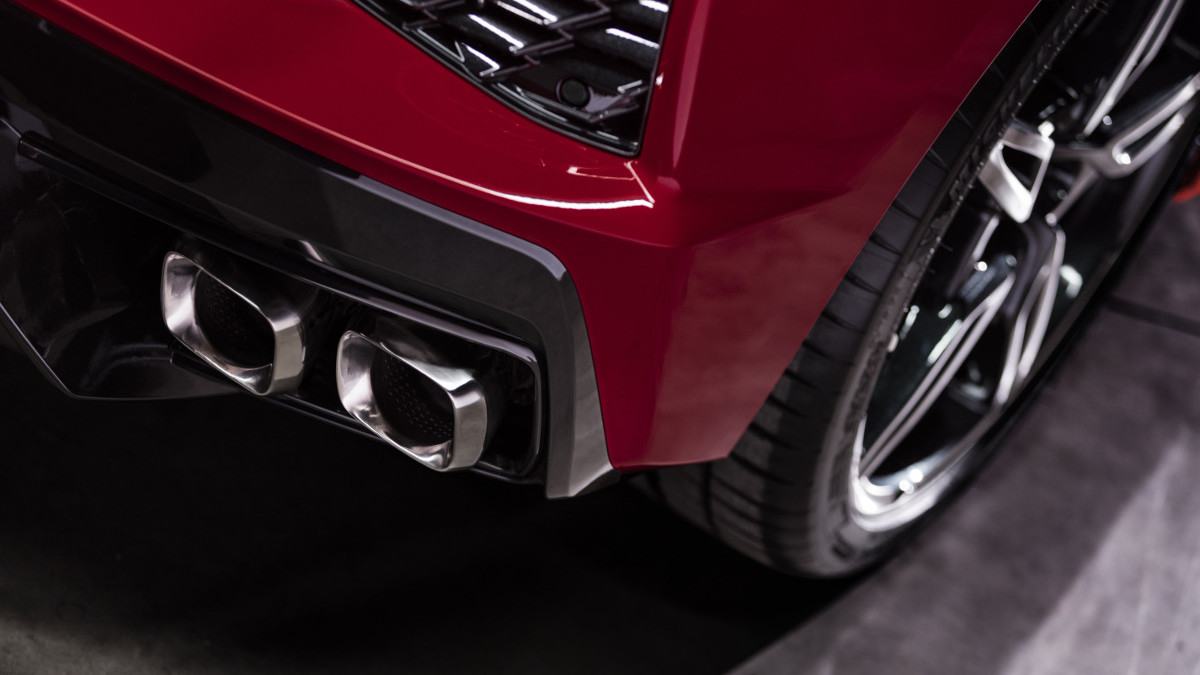 ADVERTISEMENT - CONTINUE READING BELOW ↓
Oh, you don't like. Want something more comfy, do you? Well the Stingray reckons it's got that sussed out as well. There's wireless smartphone charging, a heated steering wheel, Bose audio, and on-board cameras to capture your best lap times for posterity. And your biggest shunts for YouTube infamy.
But for now, all of that can wait. No lap-time chat, no 'will it beat a Tesla in a drag race' semantics. Only one thing matters right now. Do you like the way the Stingray looks?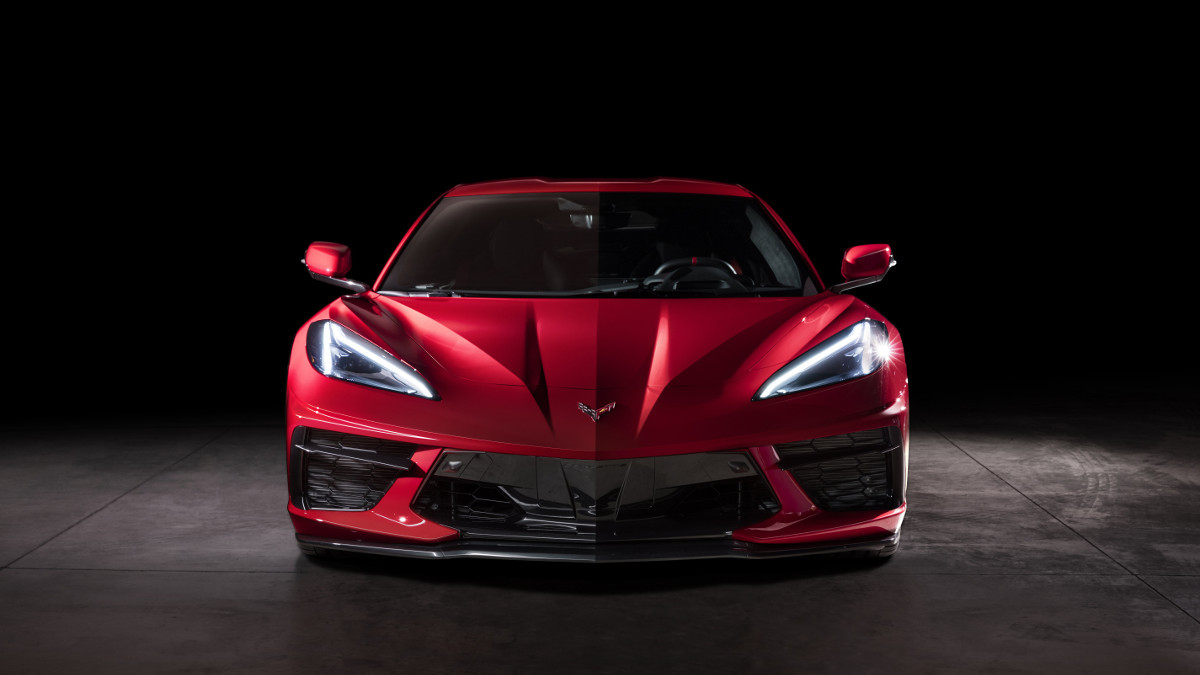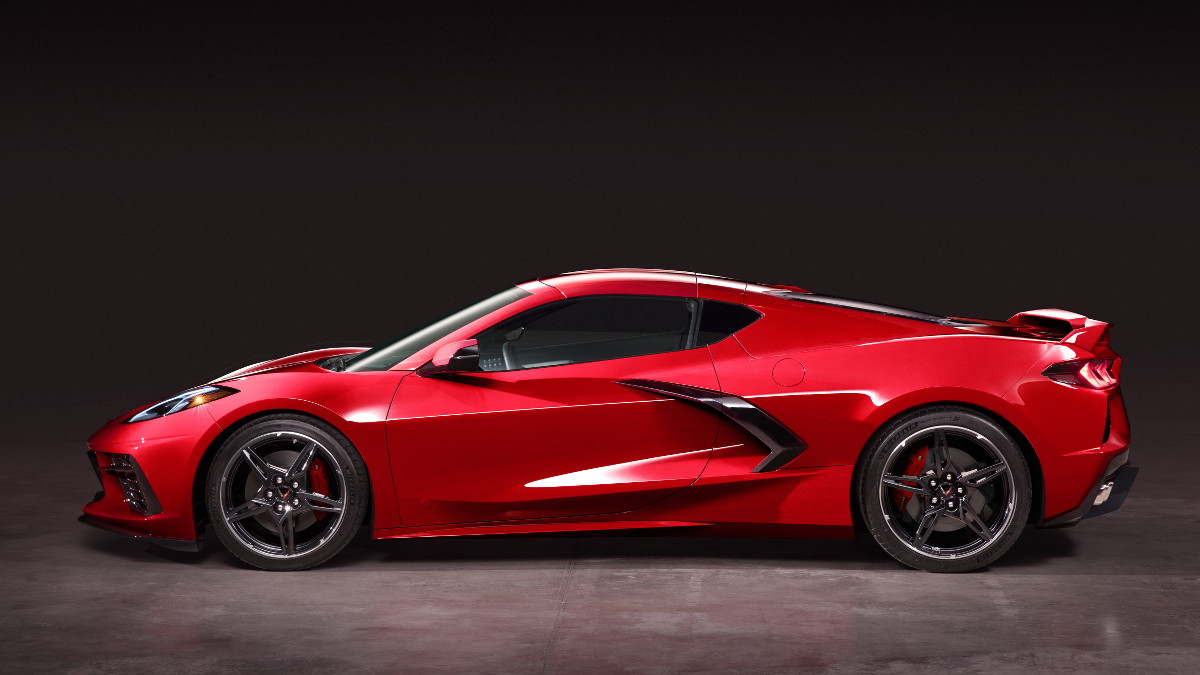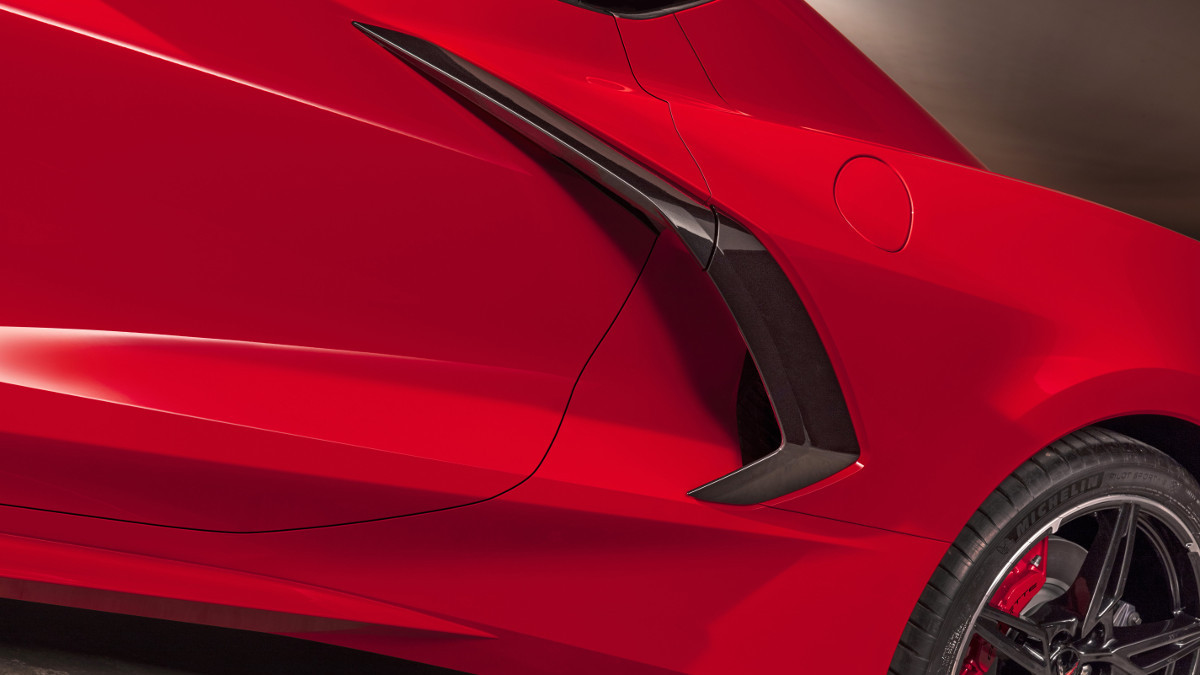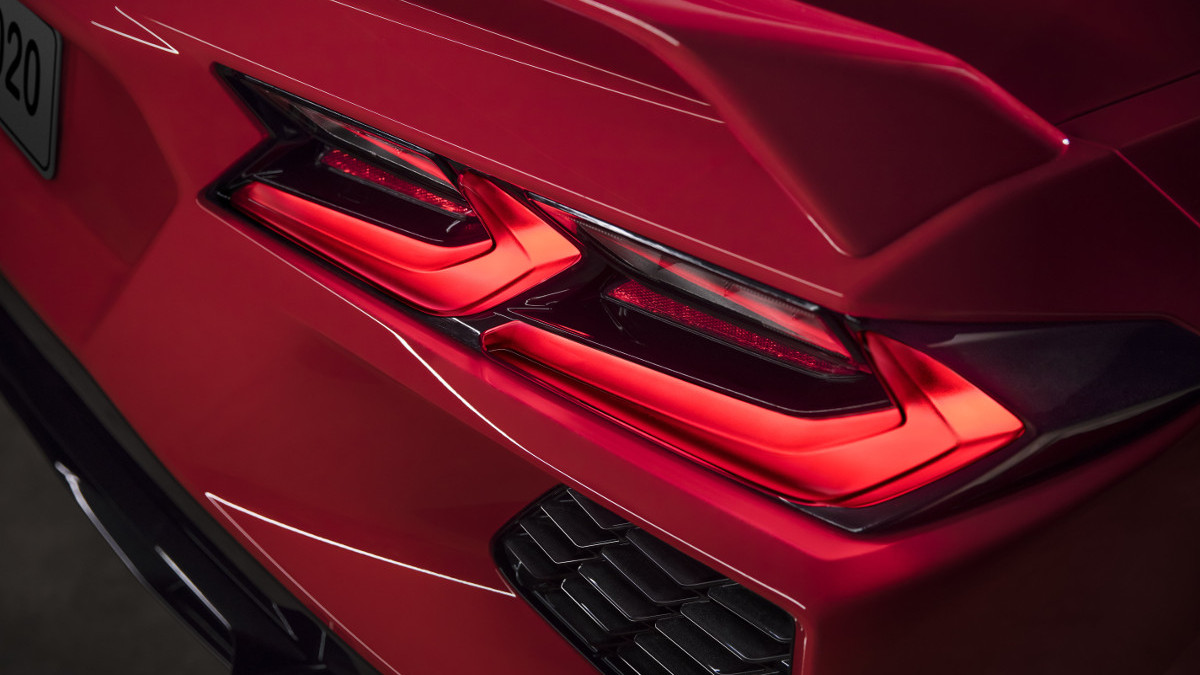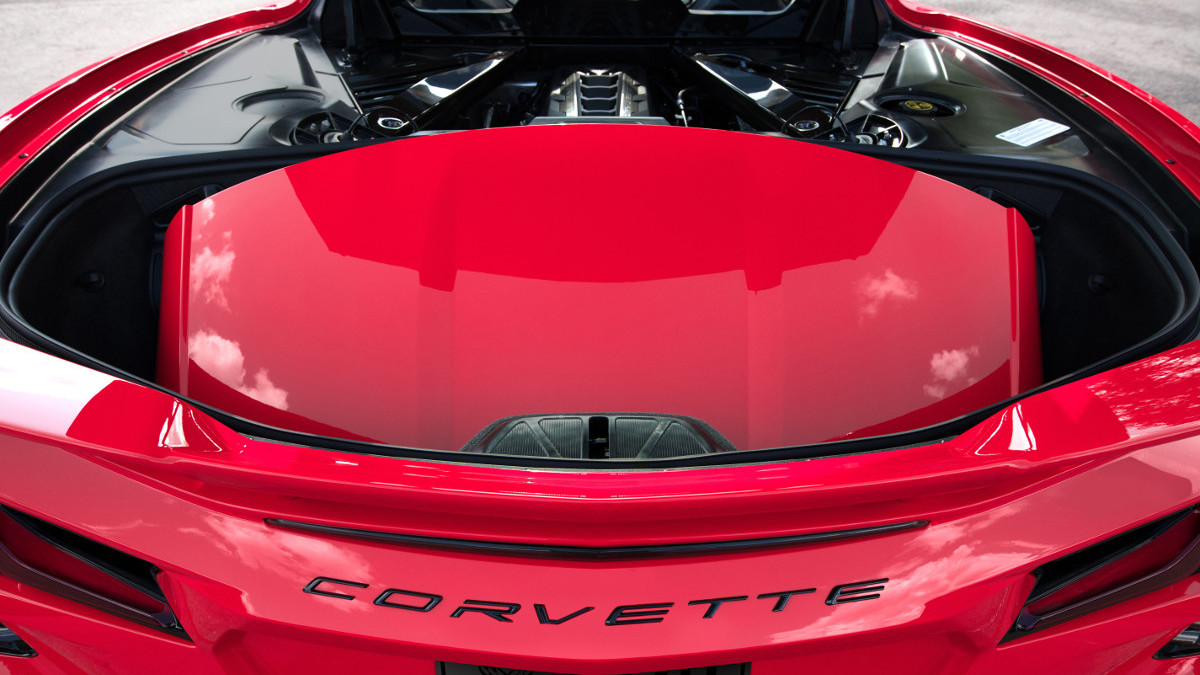 ADVERTISEMENT - CONTINUE READING BELOW ↓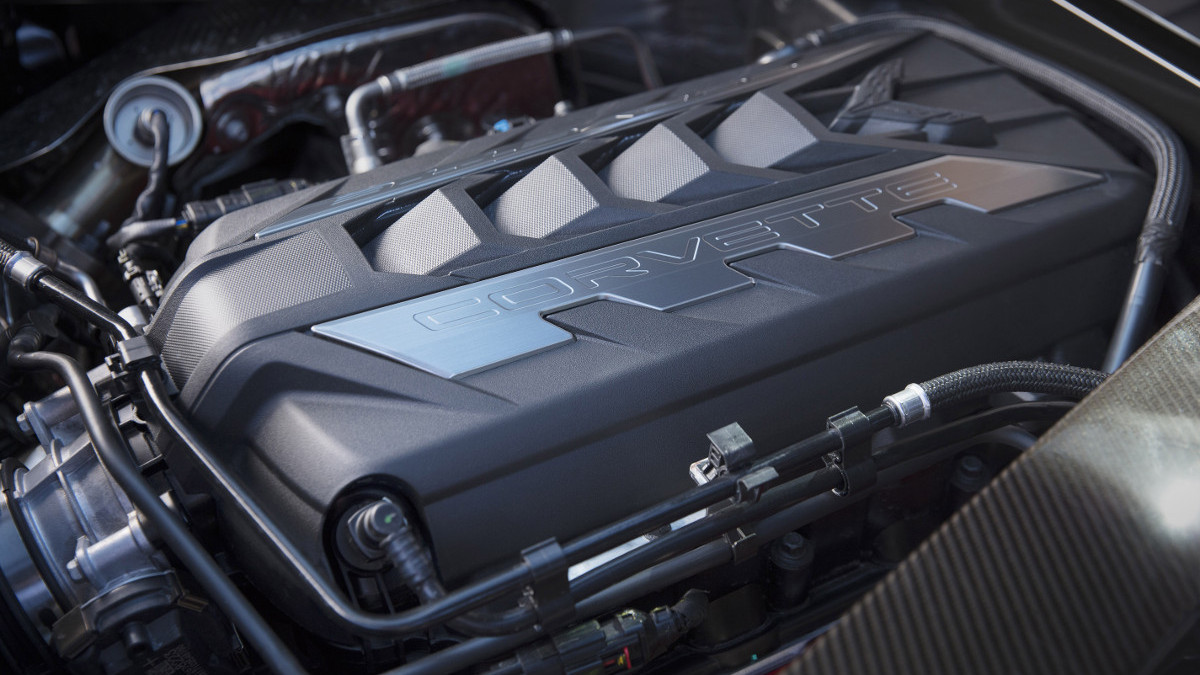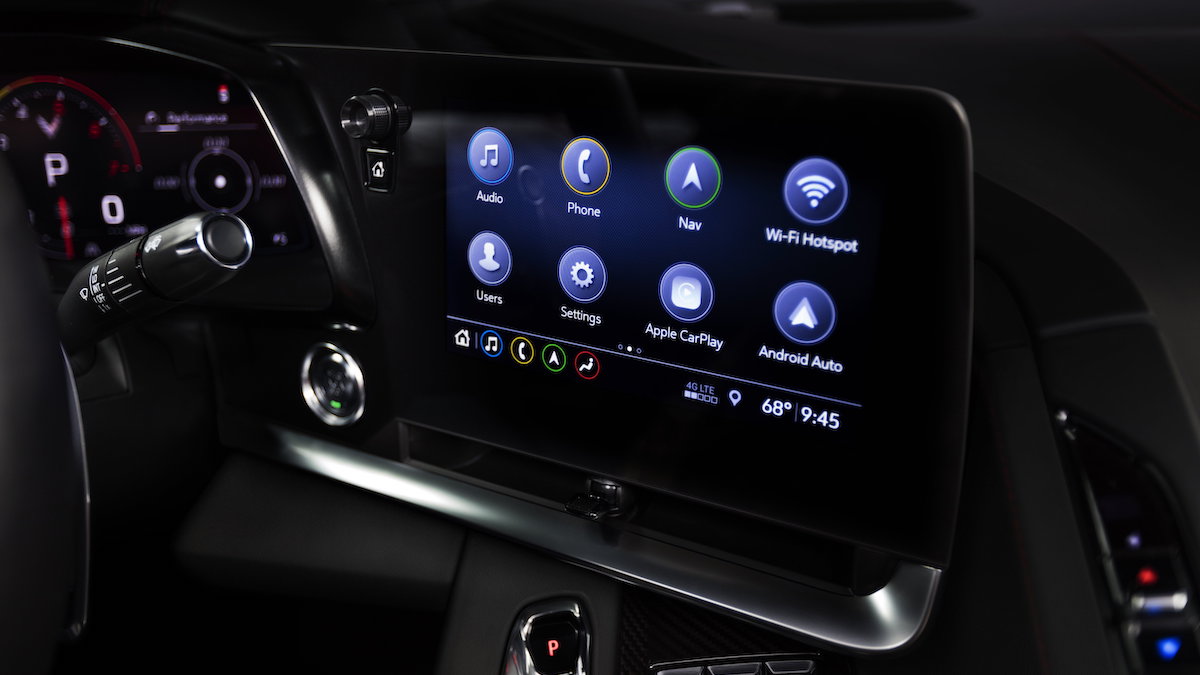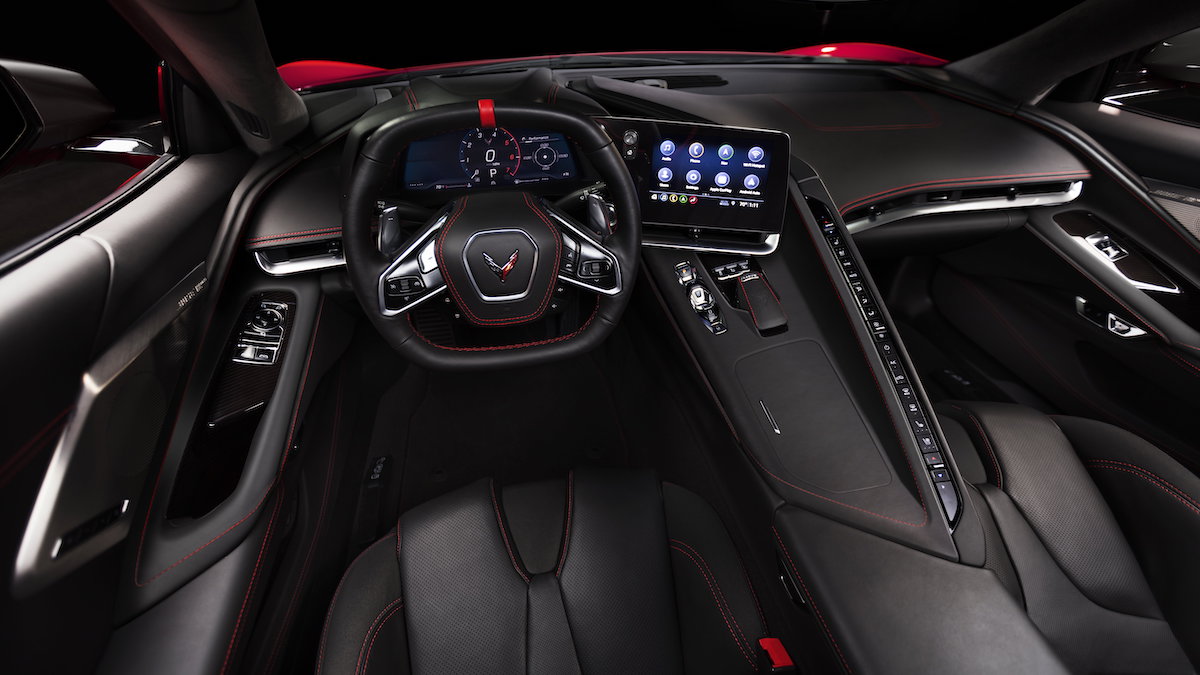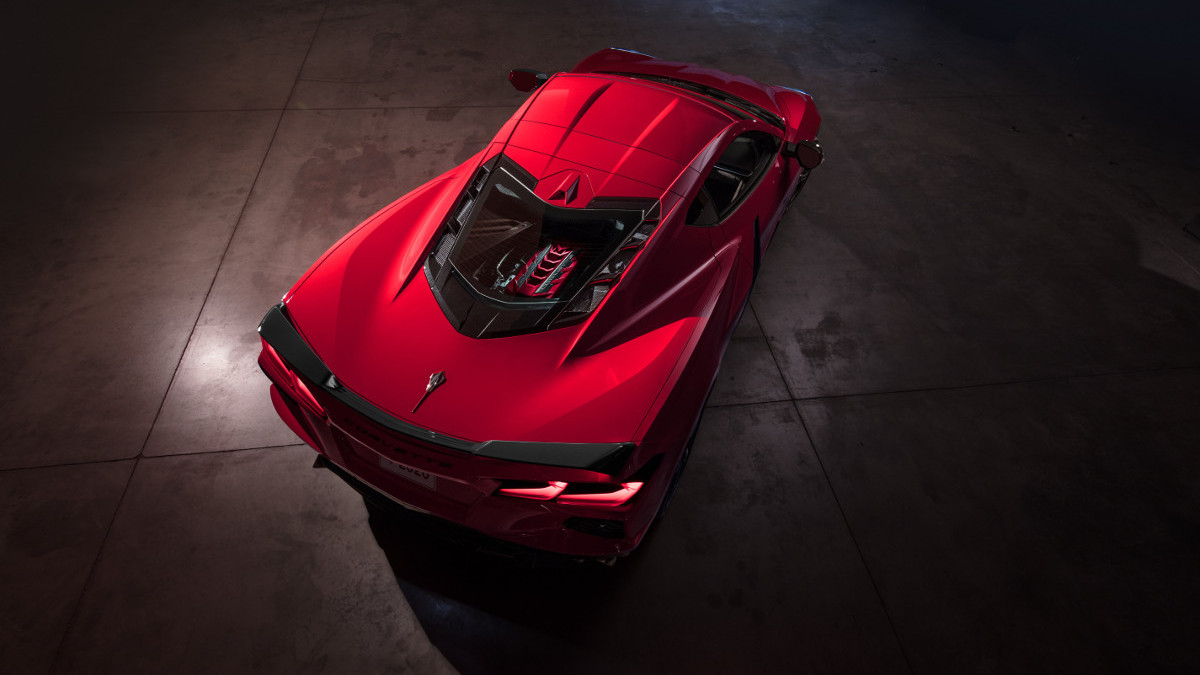 ADVERTISEMENT - CONTINUE READING BELOW ↓
NOTE: This article first appeared on TopGear.com. Minor edits have been made.