Remember the Daihatsu TAFT Concept we featured a couple of months back? It debuted during the 2020 Tokyo Auto Salon, and now Daihatsu is accepting orders for it in Japan.
This 'Tough & Almighty Fun Tool' is what its makers call the world's first light crossover. That said, this thing still is a true kei car, standing 3,395mm long, 1,475mm wide, and 1,630mm tall, with a 660cc three-cylinder turbopetrol under its hood. This is mated to a CVT that sends power to the front wheels.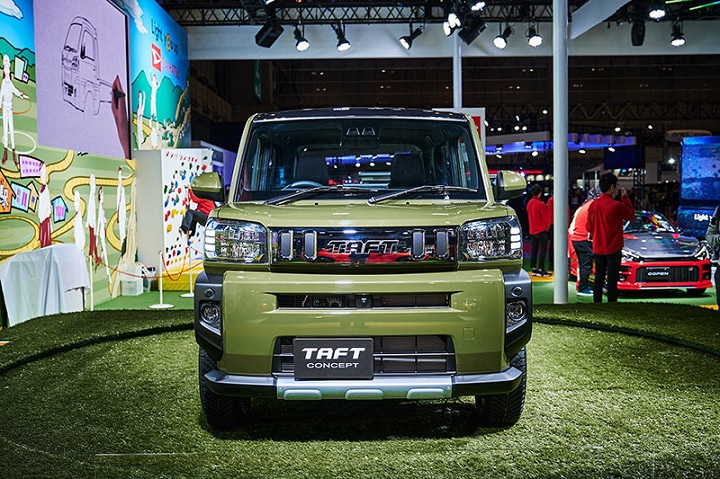 Simply put, it's a kei car that wants to fool you into thinking it's an actual off-roader. With such rugged looks—with roof rails, too, mind you—you might actually think it can tackle tricky terrain. Just think Suzuki Jimny, but way cuter. And smaller. And without the 4x4 capabilities.
Continue reading below ↓
Recommended Videos
Inside is a black-laden cabin with some nice highlights of orange stitching on the seats and trims on the dash. The rear seats can be folded down for more luggage space, but you can fold the passenger seat as well if that's not enough. Added goodies here exclude leather or other soft-touch materials, but there is a massive infotainment up front and—get this—a sunroof up top.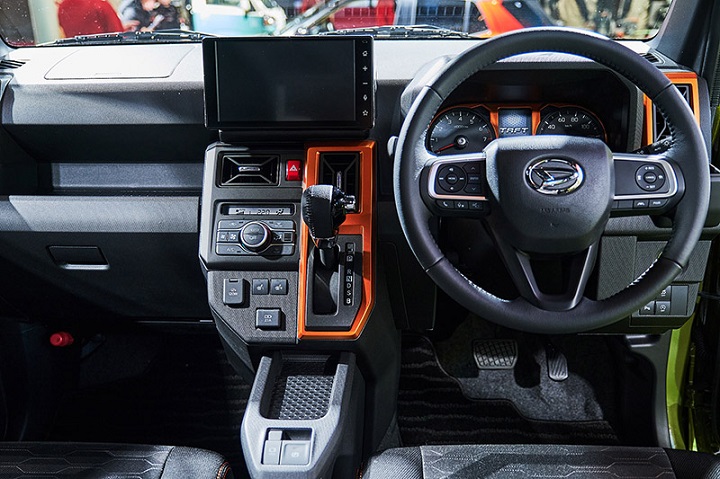 The machine is an interesting proposition in and of itself, and the package Daihatsu is offering it with makes it even more so. You see, buyers can choose some extra goodies that'll come with their purchase of the TAFT: a wireless Bluetooth speaker, an electric kettle, a portable coffee maker, or a book that seems to be like a catalog of some sort.
No word yet on how much the TAFT will be priced. Daihatsu did say, though, that it will be accepting reservations until May 31, 2020. Contract period is said to last until June 21, 2020, so we can probably expect a launch near that date.
What do you think of the Daihatsu TAFT? Would you want something like this available here in the Philippines?