Less than a week after it revealed the facelifted Fortuner and Hilux, Toyota has now launched the new RAV4 plug-in hybrid electric vehicle (PHEV) in Japan. Talk about getting busy.
This new RAV4 PHEV makes use of a 2.5-liter engine combined with two motors—one up front and the other in the rear—for a complete hybrid system that generates a total system output of 302hp. Powering this setup is a 51Ah, 18.1kWh lithium-ion battery installed under the floor at the center of the vehicle.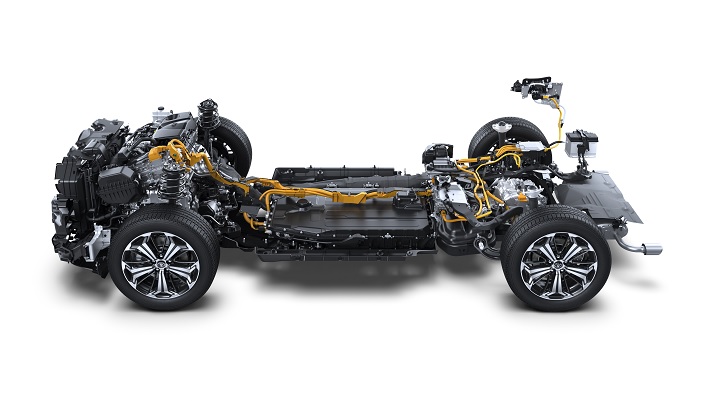 There are two driving modes available: battery EV (BEV) and hybrid EV (HEV). With one full charge, the RAV4 can run a distance of 95km using battery power alone. Meanwhile, with HEV mode engaged, range on a full tank and a full charge extends to 1,300km, Toyota claims. Quoted fuel consumption in HEV mode is 22km/L.
The PHEV's battery takes five hours and 30 minutes to fully recharge using a single-phase AC 200V/16A charger, or 27 hours using a single-phase 100V/6A charger. This battery allows the RAV4 to also function either as a BEV or HEV external power supply during blackouts or for outdoor leisure activities. The former only makes use of the battery, while the latter starts up the engine if battery power is too low. HEV mode is capable of providing power for approximately three days with one full tank.
ADVERTISEMENT - CONTINUE READING BELOW ↓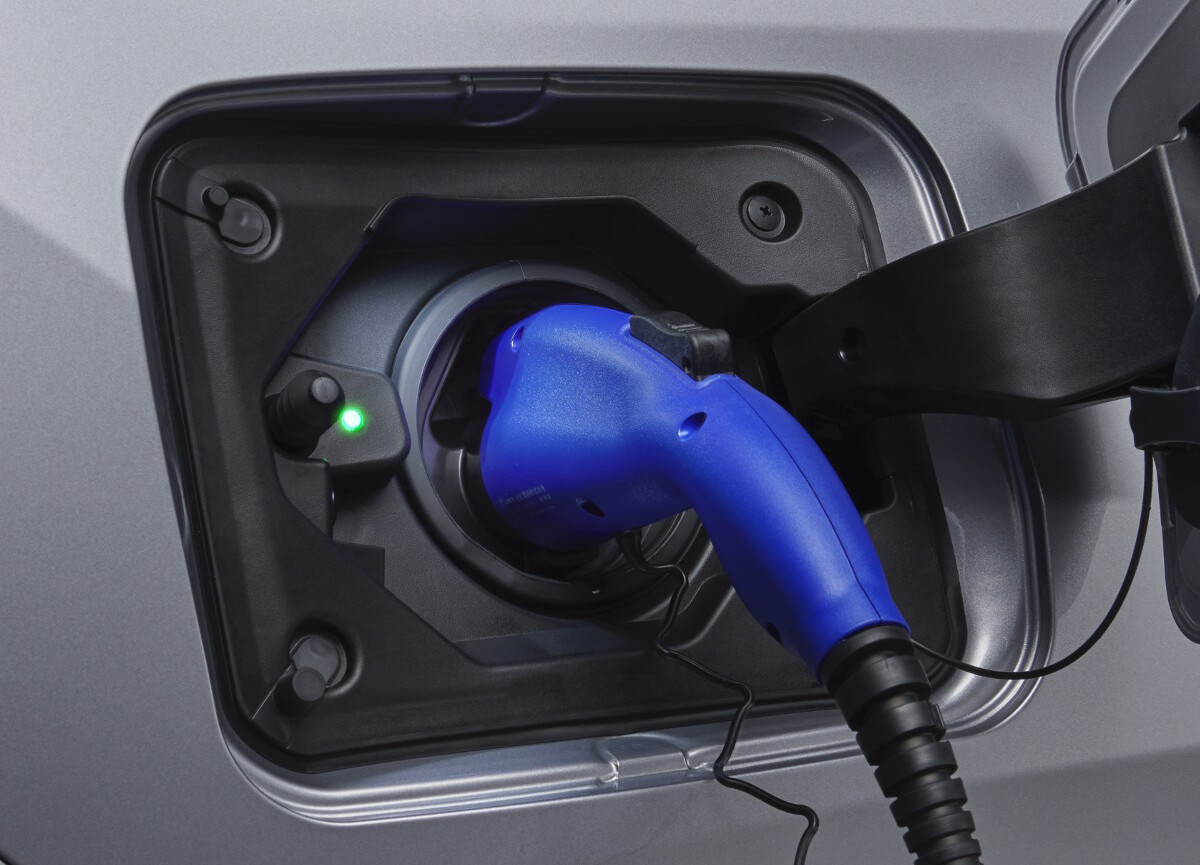 In terms of design, the vehicle gets minimal exterior changes such as the new 19-inch aluminum wheels. There are also multiple colorways available, including a finish called Emotional Red II that's exclusive to the RAV4 PHEV. The interior, meanwhile, is clad in black synthetic leather with red contrast stitching.
The new RAV4 comes equipped with Toyota Safety Sense as well as a panoramic bird's-eye-view feature that can be displayed via the nine-inch infotainment system. Other added tech includes a remote-controlled A/C system, which can be turned on using a mobile app or a smart key—this feature makes use of the electricity from the lithium-ion battery prior to starting up the engine.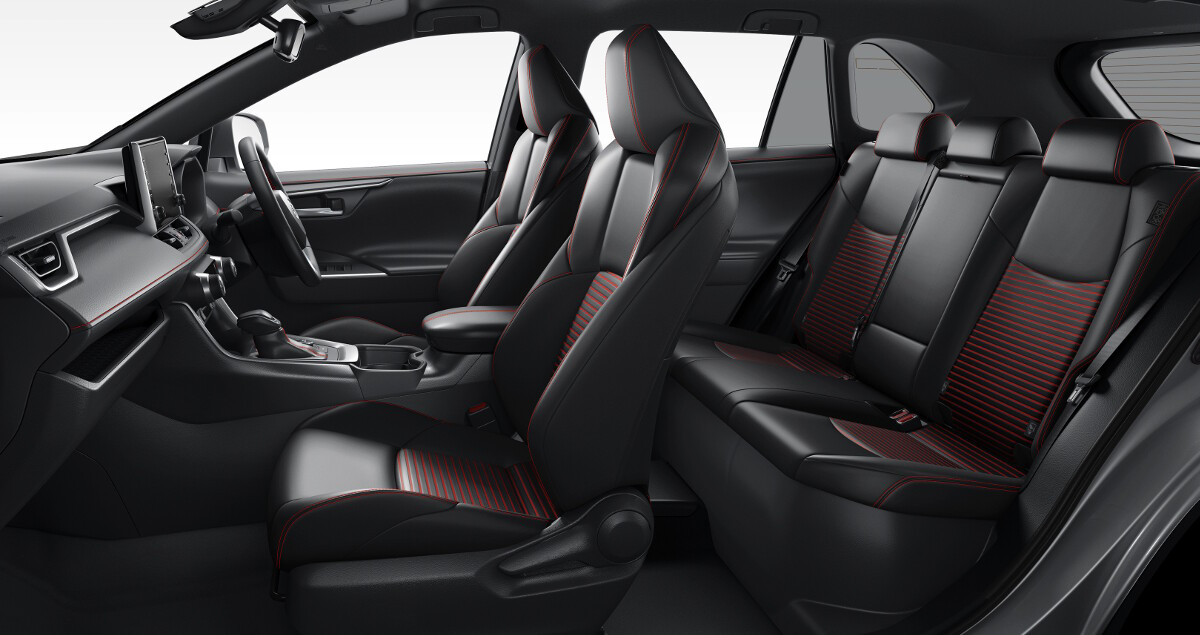 There are three RAV4 PHEV trims now available in Japan, and prices are set at ¥4,690,000 (P2.17 million), ¥4,990,000 (P2.31 million), and ¥5,390,000 (P2.49 million). No word yet whether or not this new model will make its way to our market.
What do you think of this new plug-in hybrid RAV4? Do you think Toyota Motor Philippines should bring it in?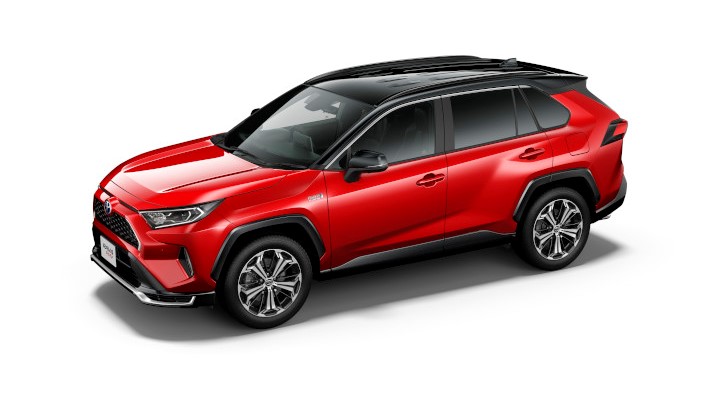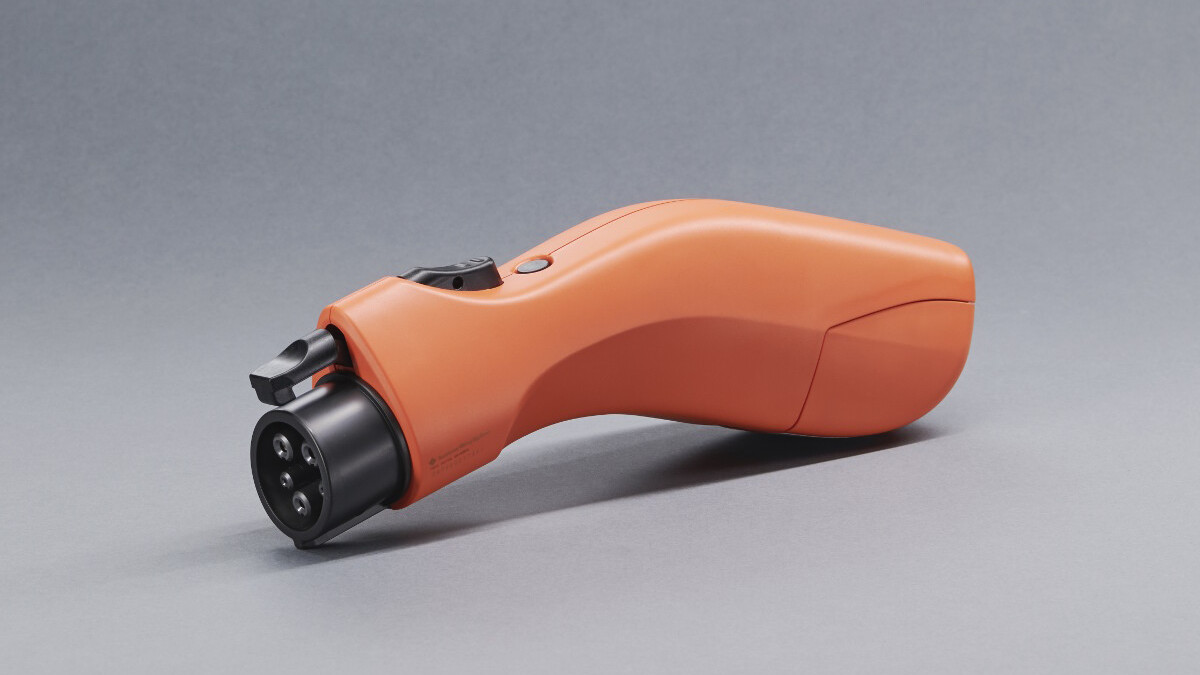 ADVERTISEMENT - CONTINUE READING BELOW ↓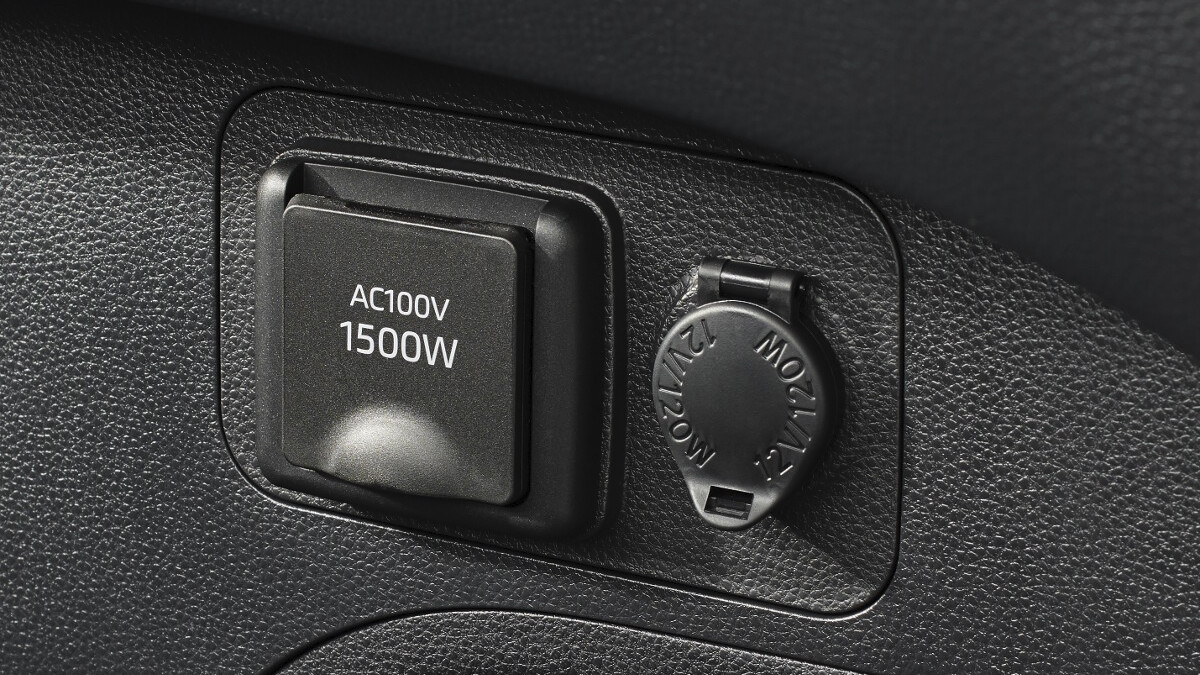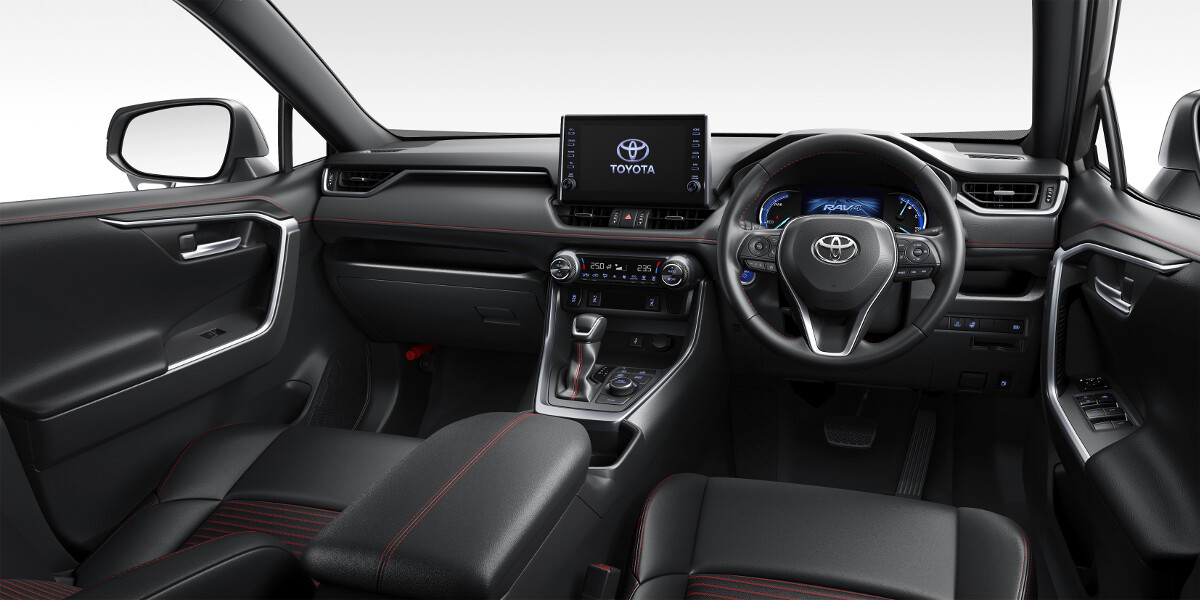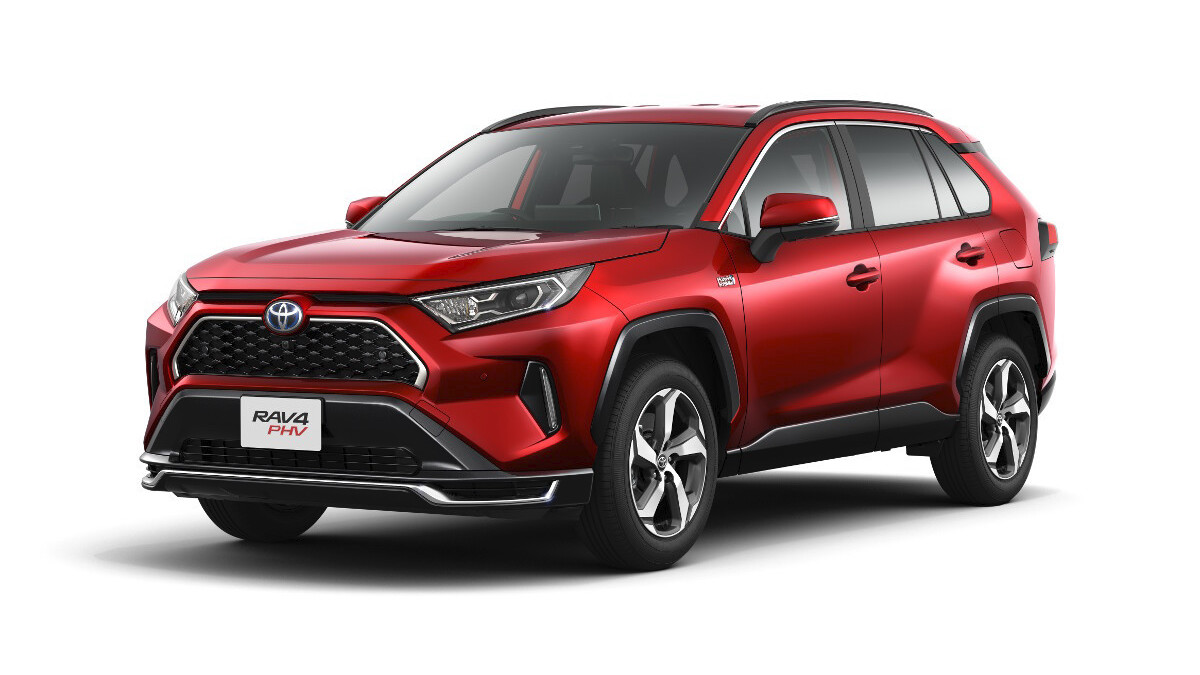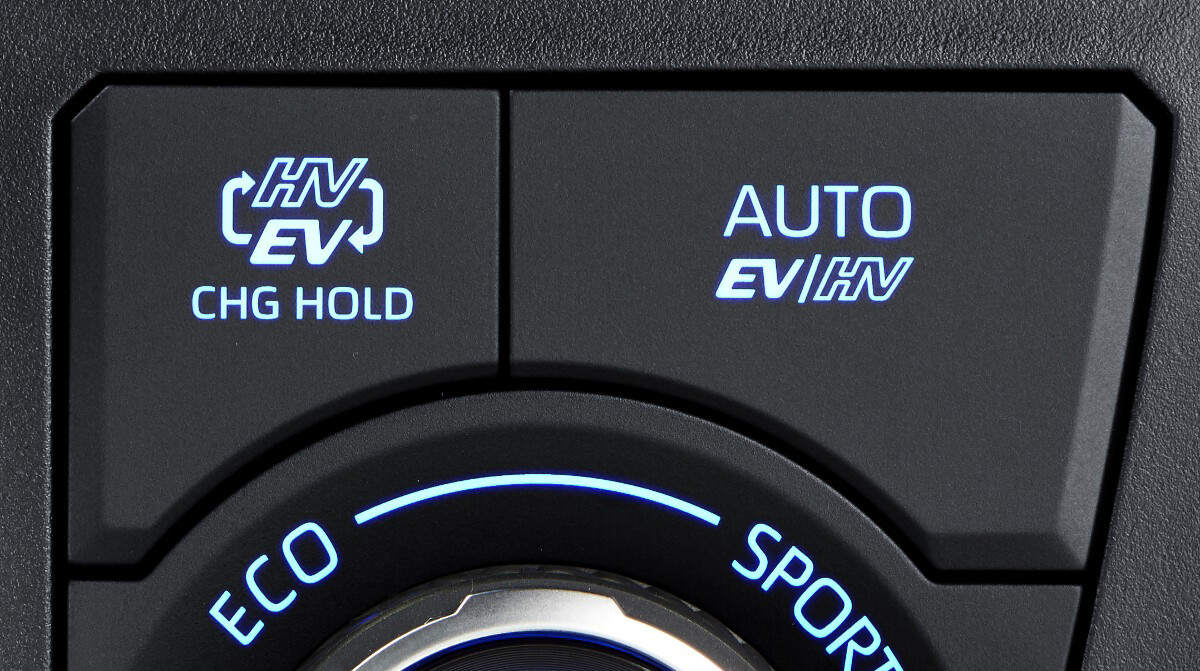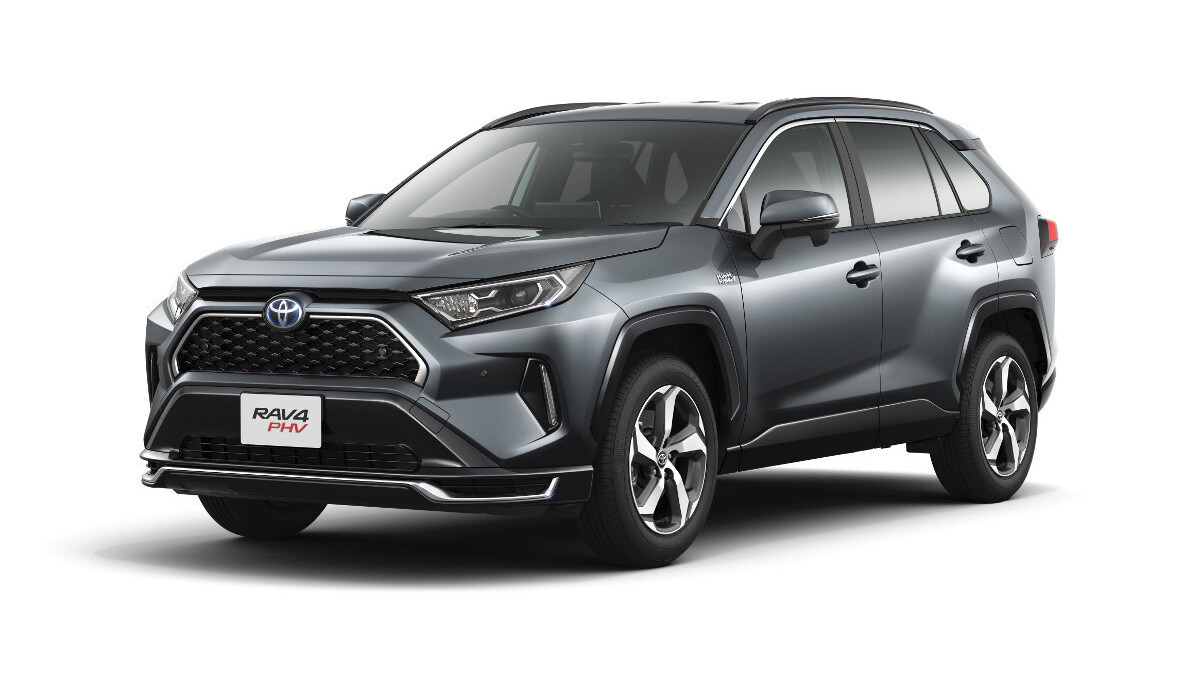 ADVERTISEMENT - CONTINUE READING BELOW ↓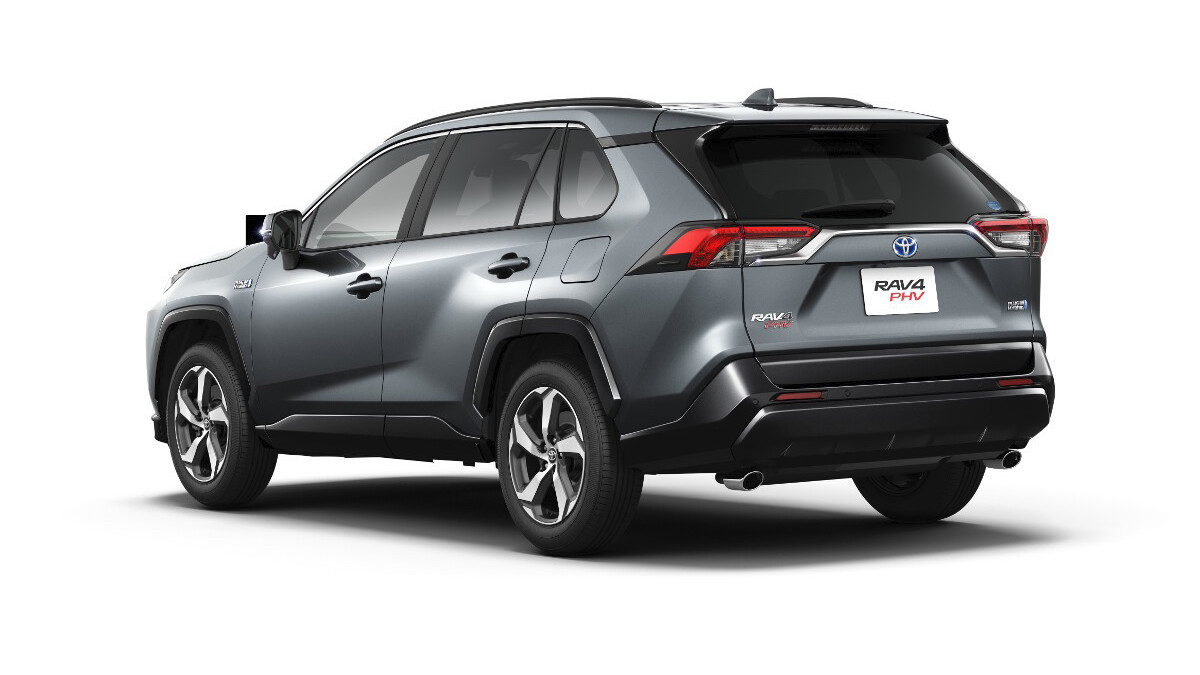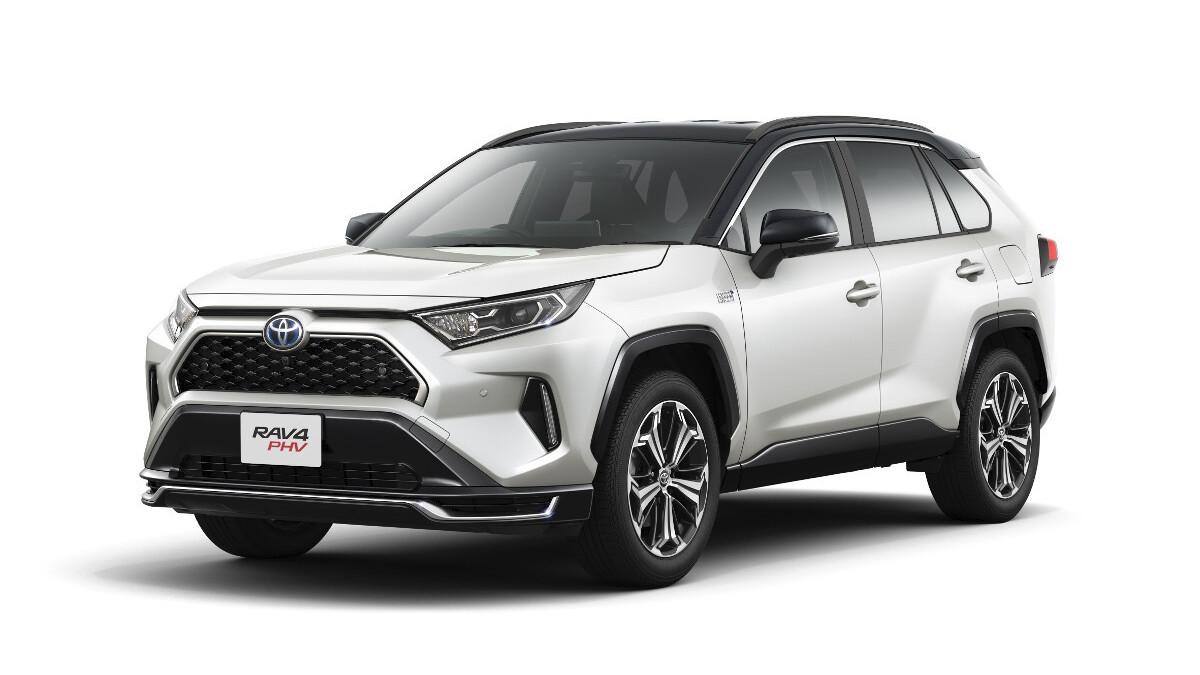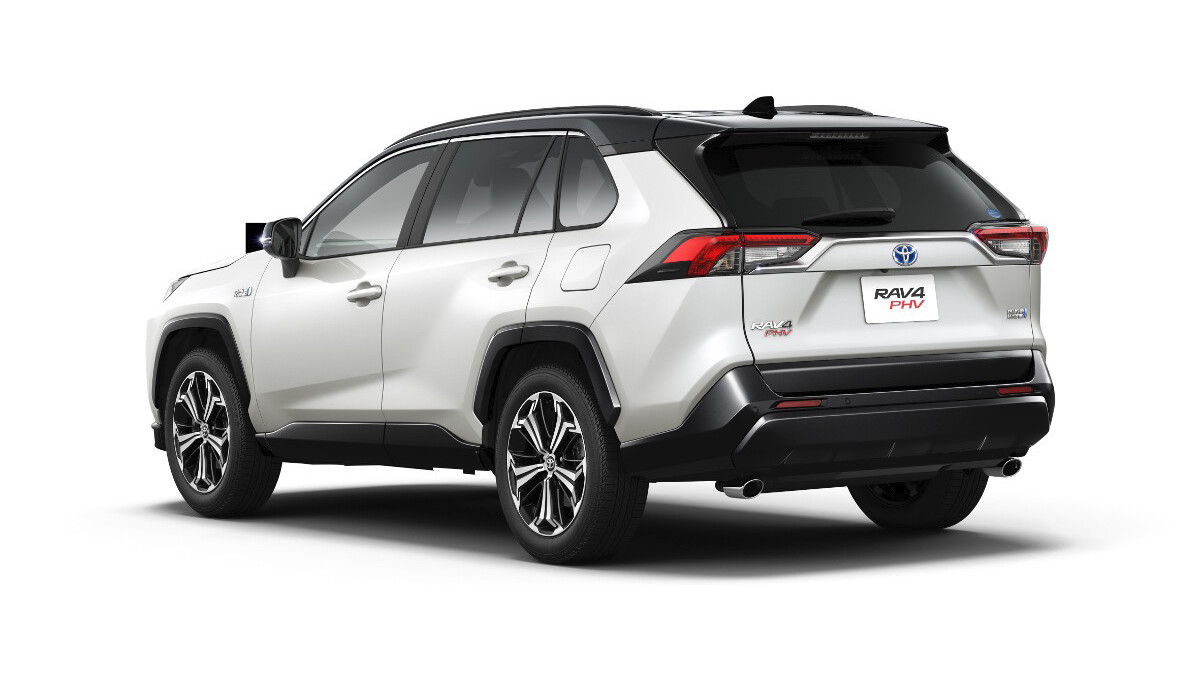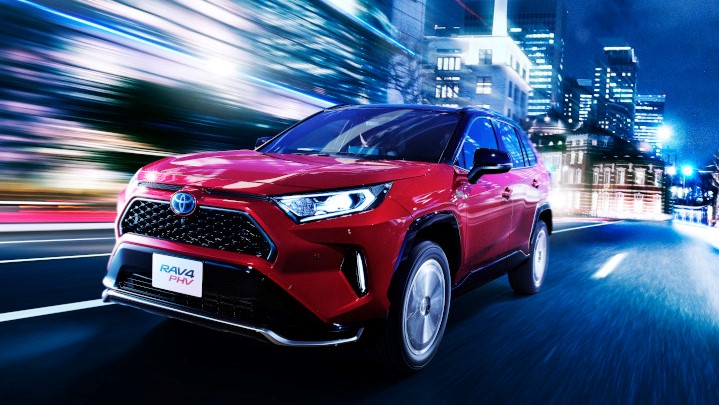 ADVERTISEMENT - CONTINUE READING BELOW ↓