Welcome, Internet, to the world's most powerful six-wheeled truck. This Rezvani Hercules 6x6 offers up to 1,300hp, giving it—somewhat improbably—more than twice the power of equivalently wheeled versions of the Mercedes-AMG G63 and the Hennessey VelociRaptor. Its tuned Dodge Demon engine produces 1,300hp and 1,339Nm of torque, pumped through all six of those really-quite-bronze wheels via an eight-speed auto.
If you recognize the name, it's probably from the Rezvani Tank. The Hercules is—in its baldest terms—a stretched version of that vehicle, still utilizing Jeep underpinnings and interior bits, just with a massive load bed and an extra axle. This thing's long.
Continue reading below ↓
Recommended Videos
"The Rezvani Hercules 6x6 was not designed to simply be a bigger vehicle by size, but rather one that is a perfect balance between its brutal, muscular character yet comfortable enough and practical enough to be a daily driver in the city," we're told.
Just which city this will fit in, we're not quite sure. But it's almost certainly local to Rezvani's Californian home. Good luck squeezing this through any ordinary urban setting.
Like the Tank, the headline act of the Hercules is its Military Edition treatment that makes the whole thing bulletproof, and adds a load of 'Dick Dastardly gone rogue' extras such as thermal imaging cameras, a smoke screen, electrified door handles (to deter intruders), underbody explosive protection, sirens, strobe lights, gas masks, and a hypothermia kit. Good thing there's so much power to haul all that around. This thing ain't gonna be light.
The options list is mildly baffling, in fact. That 1,300hp, 7.0-liter V8 sits at the top of the range, which also includes a 260hp V6 diesel (with a 285hp V6 gasoline and a 500hp Hemi V8 in between), while you've a choice of three different Fox suspension setups, two brake kits, and a wealth of winches and tow hooks on the outside, but the option of fine napa leather on the inside.
Thus its $225,000 (about P10.87 million) starting price really is just that. Get the proper engine and the bulletproofing and you'll be careering headlong toward half a million dollars (around P24 million). Which, to be fair, isn't far off what that G63 6x6—with its paltry 500-odd horsepower—cost several years ago. Rezvani even has a swish configurator to help you choose how intimidating yours will look. Tempted?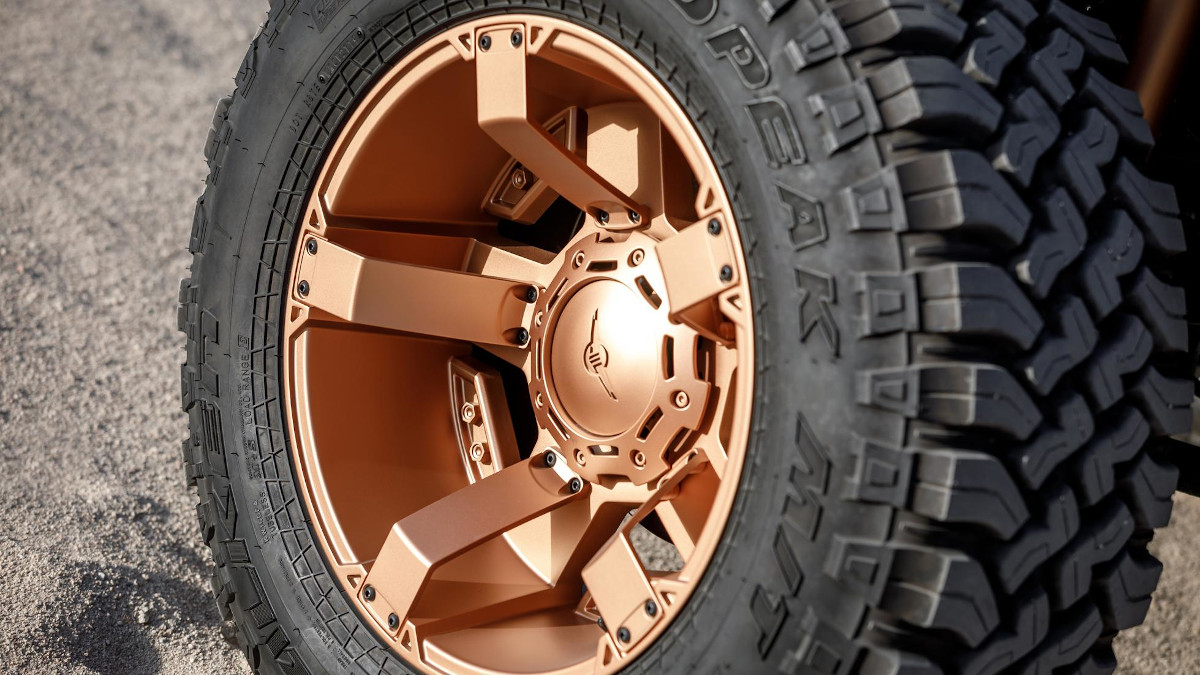 NOTE: This article first appeared on TopGear.com. Minor edits have been made.