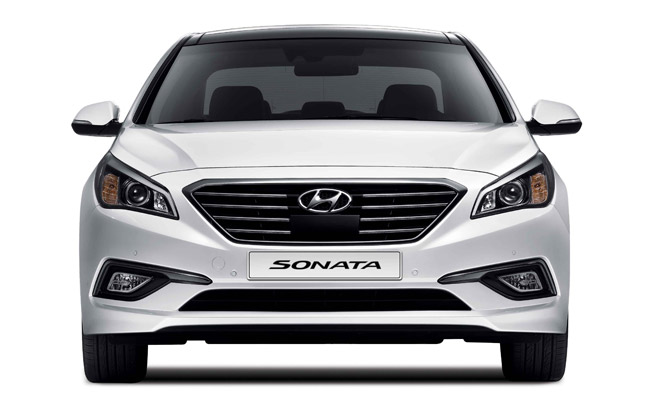 For the last few weeks, Hyundai has been teasing us with renderings of the all-new, seventh-generation Sonata's exterior and interior. But we all know nothing beats the real thing. Good thing the carmaker has already presented the midsize sedan's real-world production version in its domestic market of South Korea.
"The Sonata has been playing a key role in Hyundai's rapid growth in the global market, as well as leading the development of the Korean auto industry," said Hyundai Motor president and CEO Choong Ho Kim during the Sonata's launch ceremony in Seoul. "We are confident that the all-new Sonata will change the landscape of the global midsize sedan market. Hyundai has been pursuing qualitative growth, providing innovative experiences and values to our customers, and the all-new Sonata will be at the center of these efforts."
According to the automotive manufacturer, the new model is "35mm longer and 30mm wider than the previous-generation Sonata, delivering a marginal increase in exterior size but worthwhile gains in internal volume."
Three engines are available at launch for the Sonata in Korea: 2.0-liter, 166hp CVVL; 2.0-liter, 149hp LPi; and 2.4-liter, 190hp GDi. Meanwhile, two transmissions are being offered: six-speed automatic and six-speed manual.
Hyundai aims to sell 63,000 units of the all-new Sonta in Korea alone this year, and 165,000 units overseas. In 2015, sales targets for Korea and the global markets will be increased to 89,000 and 249,000 units, respectively.
Continue reading below ↓
Recommended Videos
Impressed with what you've seen so far?