Two of the longest-running names in the global SUV market have just been overhauled. We've just witnessed the global launch of the all-new Chevrolet Suburban and Tahoe in Detroit, and yes, these vehicles will be arriving in our market.
Chevrolet Philippines has confirmed that both the 2021 Suburban and Tahoe will be available in the Philippines within 2020. While the company did not mention an exact date or any indication of what specs we'll see locally, as early as now, the two SUVs are looking like pretty intriguing propositions.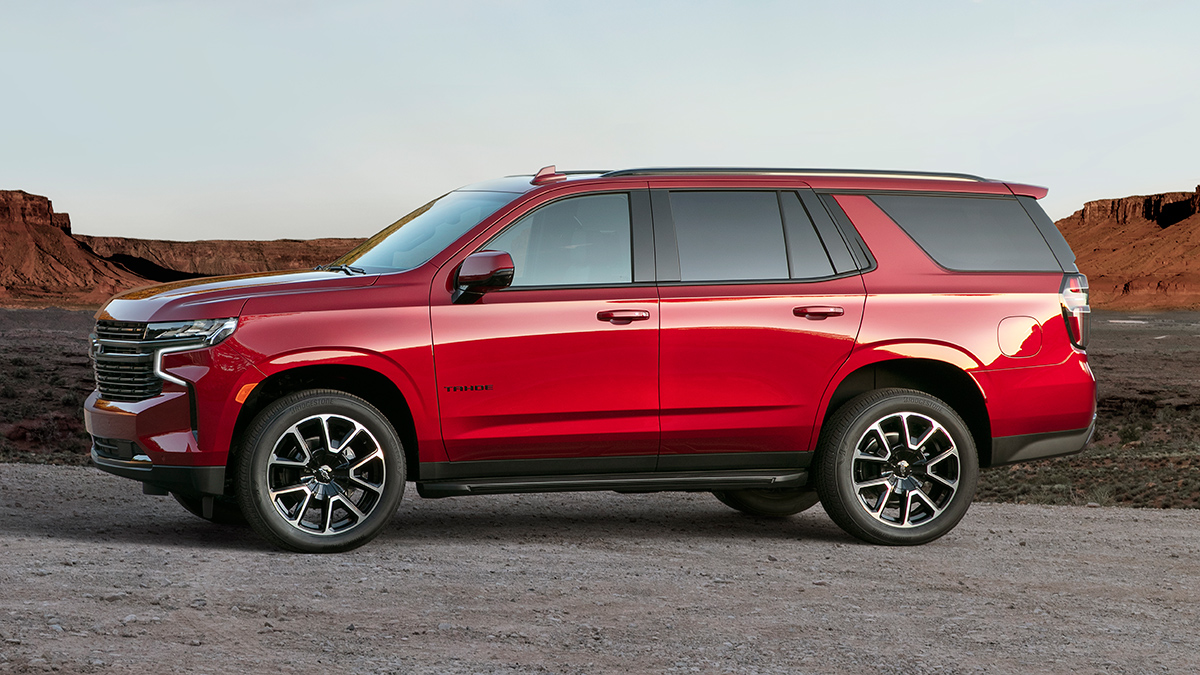 The all-new Suburban and Tahoe come carrying an aggressive new appearance, highlighted by a dominating face featuring a massive new grille, sleek LED lighting units, and functioning air curtains. Both vehicles are bigger than their predecessors, their respective sizes driving their larger-than-life presence on the road, but there's added practicality to go along with the extra millimeters, too.
Continue reading below ↓
Recommended Videos
Both models gain at least an additional 104mm to their respective wheelbases, and while the increase pays off for both SUVs in dividends, it's the Tahoe that takes the bigger leap forward in terms of practicality thanks to this. Legroom in the third row has increased by an impressive 10.1 inches, and cargo capacity behind the third row has increased by 66%.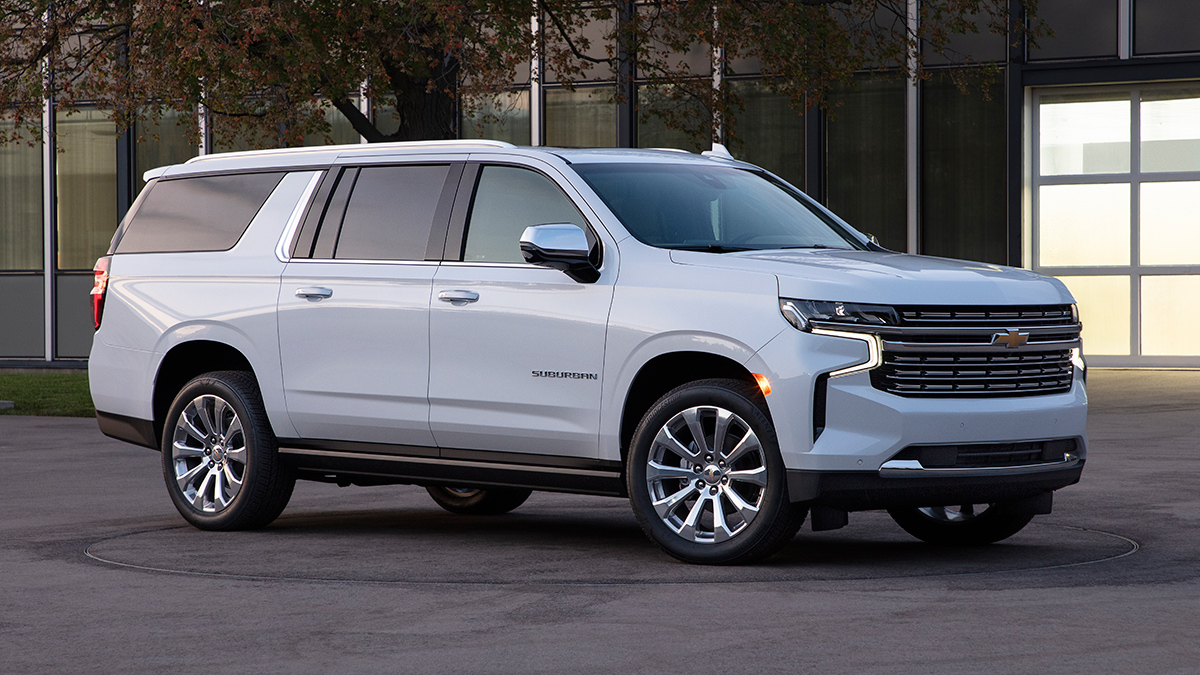 Performance-wise, there are three engine options: a 5.3-liter V8 with 355hp at 5,600rpm and 519Nm of torque at 4,100rpm; a 6.2-liter V8 with 420hp at 5,600rpm and 623Nm at 4,100rpm; and finally, the one that might be extra-appealing to the Philippine market, a 3.0-liter turbodiesel with 277hp at 3,750rpm and 623Nm at 1,500rpm. All these engines come mated to a 10-speed automatic transmission.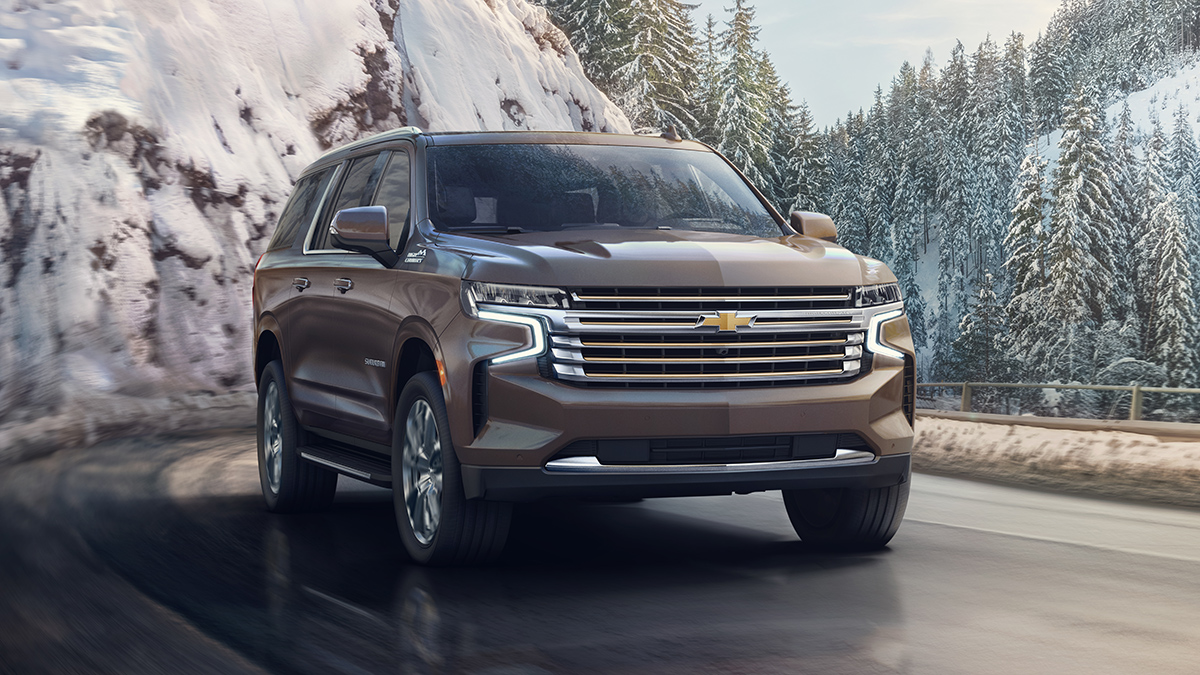 Arguably the most impressive technical bits might have to do with the SUVs' adaptive air suspension and magnetic ride control, which we'll get into in a separate story.
Other notable features include a handful of impressive-looking displays, including a large 10-inch central touchscreen, a 15-inch head-up display, and 12.6-inch screens in the second row. The Suburban and Tahoe also get nine camera views and a host of advanced safety features.
"There are no vehicles like Tahoe and Suburban—which have starred in Hollywood movies, carried military heroes and world leaders, and helped create countless family memories," General Motors North America president Barry Engle said during the vehicles' launch. "We've taken what people love about these pioneering SUVs and made them even better—adding more room for people and cargo, more advanced technology, and an unrivaled driving experience."
We'll still have to wait quite a while before we find out what's making it onto our shores. In the meantime, what do you think of the overall package at launch? Let us know in the comments.