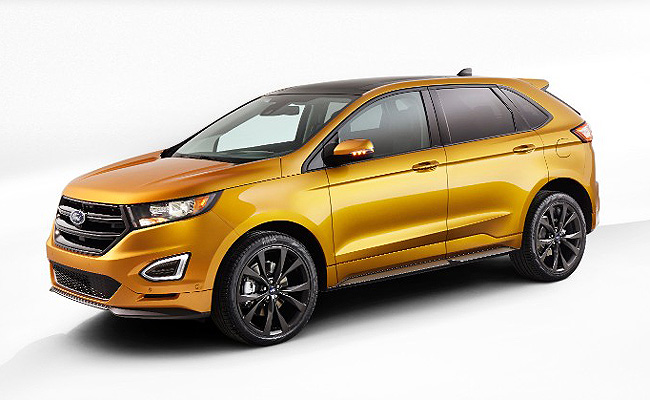 Ford has launched its all-new midsize crossover SUV in the Edge, and it now comes with a pair of standard EcoBoost engines.
"The original Edge was our first entry into the world of crossover utilities--a technologically advanced vehicle that was the perfect blend of sedan comfort and efficiency with SUV functionality," said Ford group vice president for global product development Raj Nair. "Now, we are building on that success, and building on the emotional appeal of the vehicle by offering more of the technology our customers want in a package that meets the highest expectations for quality and craftsmanship."
The Edge is a fairly new Ford nameplate, with production of the first-generation model starting only in 2006. The second-generation model is supposedly all new "from wheels to roof." It will also be the carmaker's first product to be equipped with its adaptive steering technology, "which will make the vehicle easier to maneuver and more fun to drive."
Two EcoBoost engines will be available for the Edge: a 2.0-liter four-cylinder unit that puts out 245hp and 366Nm, and a 2.7-liter V6 that is "expected to deliver more than 300hp." A normally aspirated 3.5-liter V6 engine will also be offered, with all three engines being paired with a six-speed, paddle-shift automatic transmission.
Continue reading below ↓
Recommended Videos
On the local front, here's the biggest news: According to Ford, the Edge "will be sold in more than 100 markets across the globe," with sales commencing in North America in the first quarter of 2015 and then "in Europe, South America and Asia-Pacific markets" afterward.
Will you consider getting the Ford Edge if and when it arrives here?