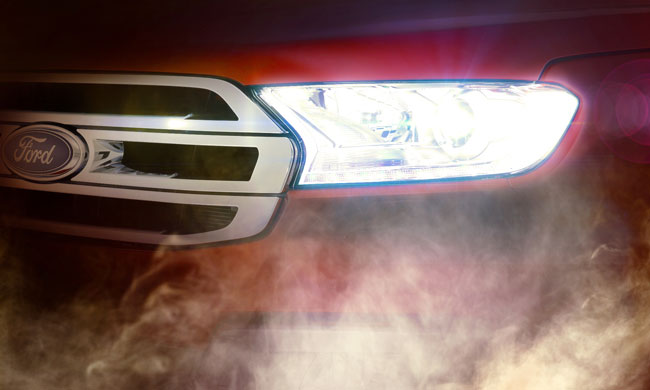 The Ford Everest probably has one of the longest automotive gestation periods in recent history. The Ranger, the pickup whose chassis will supposedly underpin the American carmaker's midsize SUV, was launched in our market in March 2012.
Normally, it takes just several months from when a pickup is launched, to the time when its SUV counterpart is introduced--a year at most. And the Ranger has been on the market for more than two years. Apart from a concept version shown last year, and a camouflaged prototype caught testing, we're still waiting for the Everest's production units to arrive.
However, based on a bit of info we gathered recently, the wait is coming to an end. According to a Ford Philippines executive, the new Everest is scheduled to be launched at the next Manila International Auto Show, which is usually held last week of March or first week of April. It will most likely be the centerpiece of Ford's large booth.
We already know that the reveal of the production Everest will be in Beijing, China, next week (and we'll be there to cover it, of course), thanks to teaser materials sent by Ford. So the timeline for the SUV's rollout is ideal.
Now, while we trust our source, a lot can still happen between now and the next MIAS. Shipping schedules can go awry, and paperwork can get held up. But we're crossing our fingers that we'll finally see the new Ford Everest on our roads soon.
ADVERTISEMENT - CONTINUE READING BELOW ↓