Are there any standard Land Rover Defenders left? After Twisted, Kahn, and Arkonik have finished 'reimagining' them, will there be any tatty honest Defender farm hacks remaining? Likely not. Here we have the results of British outfit Arkonik's latest Defender project. Pleasing enough to not make us lament the demise of the ungentrified Defender.
The Gryphon D110 is—big talk alert—"the embodiment of strength and fortitude; a king amongst off-road vehicles," according to Arkonik. That'll be what the 18-inch Kahn wheels wearing knobby BFGoodrich tires are for, then. And for lesser off-roaders that dare to follow the king, Arkonk has equipped it with a winch. Because they'll get stuck, right?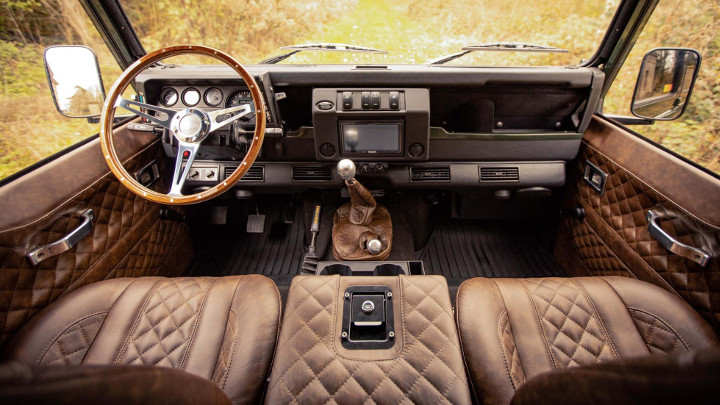 Continue reading below ↓
Recommended Videos
Inside, there are four individual chairs, plus two pews of bench seating in the cargo area. The leather is copious and there's more diamond stitching than the smoking room on the Titanic. Our favorite detail? The 15-inch wood-rimmed steering wheel. So much better than those overwrought leather helms fitted by other Defender modders.
The Gryphon won't spawn a series of identical siblings—Arkonik builds its Defenders as one-offs for enthusiastic clients. So, there's no word on price or what might have been done to the mechanical package, either. But with the official new Defender still a fair way off production, there's no harm in tweaking the veteran version, is there?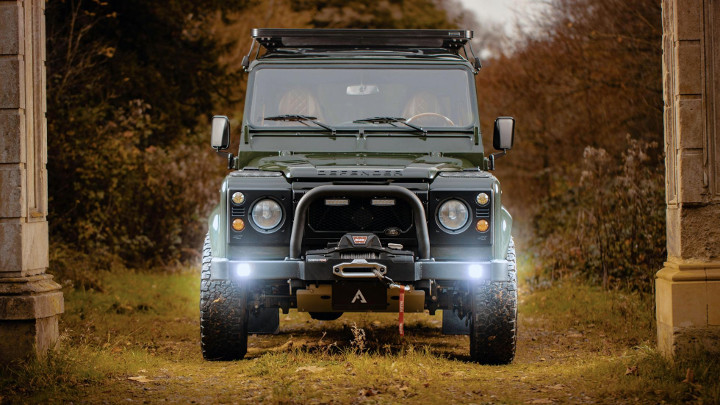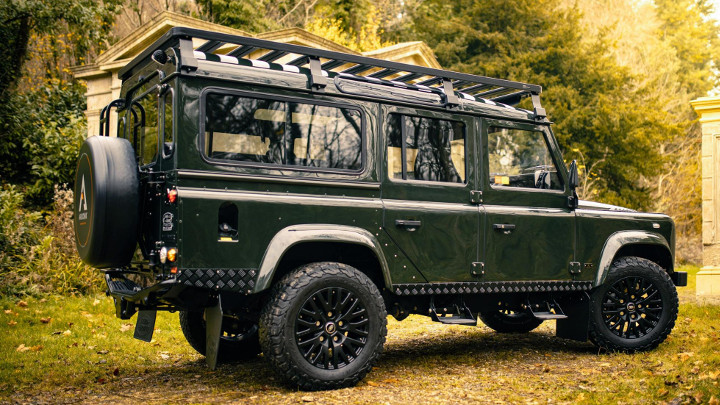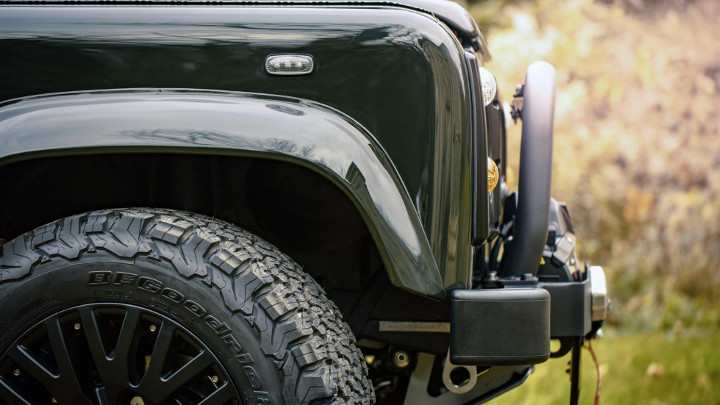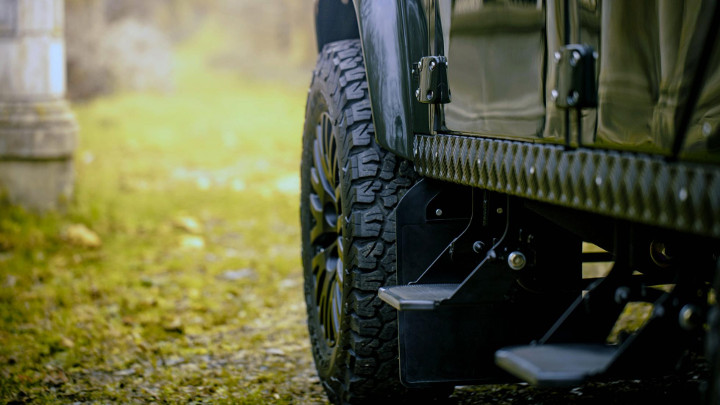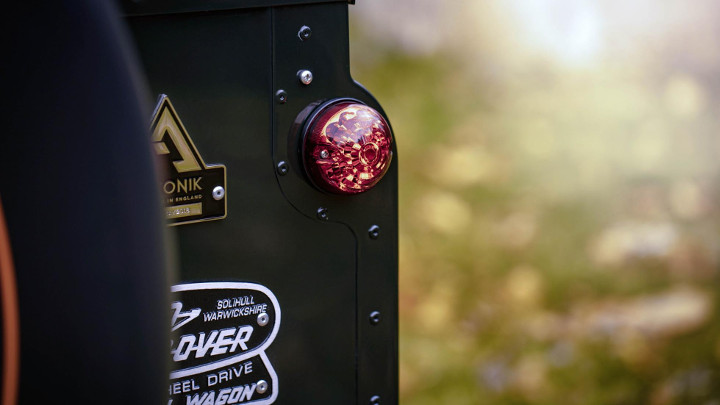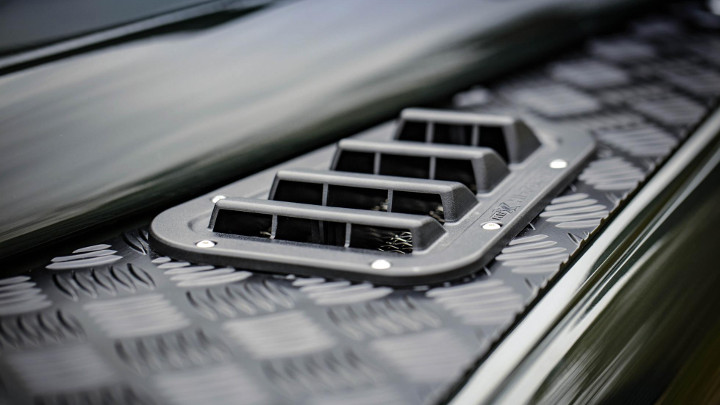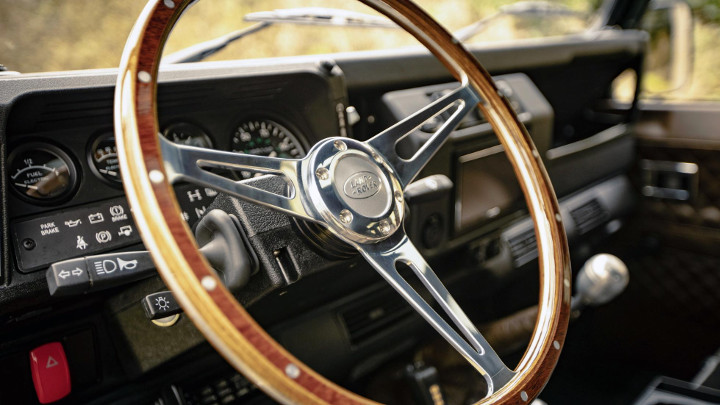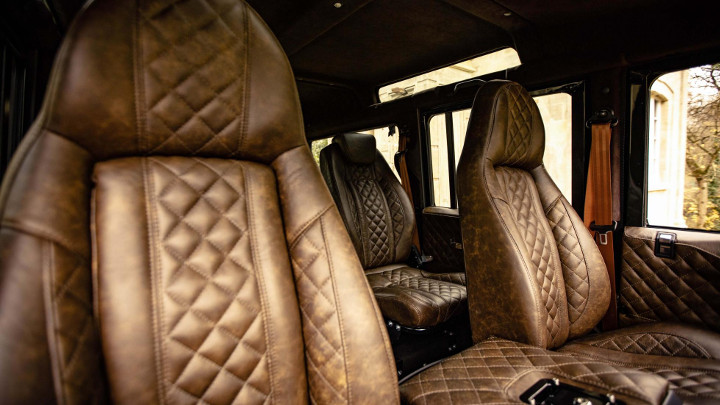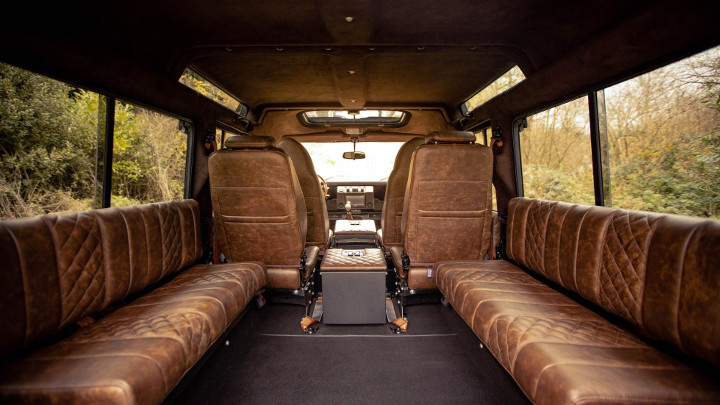 NOTE: This article first appeared on TopGear.com. Minor edits have been made.