So it begins. This is Aston Martin's very first all-electric, full production car, housed in the rather delightful form of the Rapide. So, meet the Aston Martin Rapide E.
Recognizably an Aston, then, but without the most recognizable thing of all—a massive, naturally aspirated 6.0-liter V12. In its place sits a bespoke battery pack encased in carbon fiber and Kevlar, using more than 5,600 lithium-ion cells. Aston tells us there's 800V and 65kWh in total.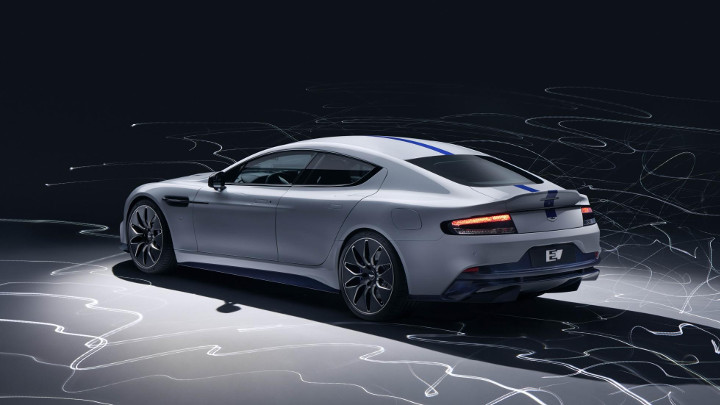 Aston also tells us this 800V system, designed in collaboration with Williams Advanced Engineering, is better at charging and offers "greatly improved thermal characteristics" than other electrical systems.
Continue reading below ↓
Recommended Videos
We suspect you care less about the thermal characteristics, and more about the speed characteristics. A total of 601hp and 948Nm of torque is produced, which is quite a lot indeed. This is sent rearwards only, to a pair of electric motors recording some very intriguing times.
It'll go from 0-100kph in under 4sec, and top out at 250kph. And, because of that fancy new battery, Aston says the Rapide E "will deliver its performance in a consistent and repeatable way as would be expected from a traditional Aston Martin." So much so, it reckons a full lap of the Nürburgring is possible "with no performance derating."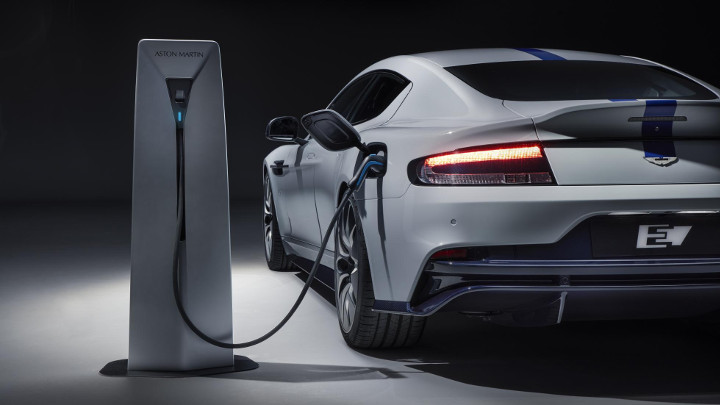 A full range of 322km is estimated on the WLTP cycle, and it can recharge at just under 300km each hour with a 50kW charger, or 500km each hour using 100kW or more. Naturally, there are different modes (GT, Sport, and Sport+), and alongside those rear motors sits a limited-slip differential and revised spring and damper rates over the traditional V12-engined Rapide. Other things? There's a new honeycomb grille, a redesigned underfloor, a bigger rear diffuser, and forged aluminum wheels.
Oh, and wave goodbye to those analog dials so beloved of many. In their place sits a 10-inch screen providing all the information you require of a spirited electric drive.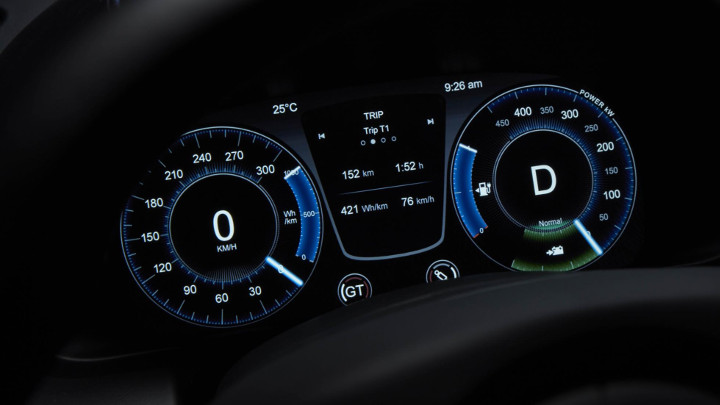 "As our first ever all-electric production car, it is truly a historic step—one that signals Aston Martin is prepared for the huge challenge of an environmentally responsible and sustainable future," explains Aston boss Andy Palmer.
"As a car company, we cannot afford to passively allow that future to come to us. We have to actively chase it," he added. Don't forget, Aston has the Lagonda brand up its sleeve, which will be a fully electric, luxury car brand.
Just 155 Rapide Es will be built, and prices are on application.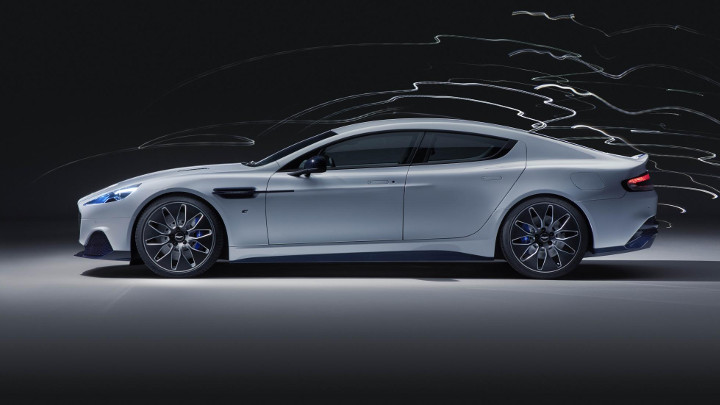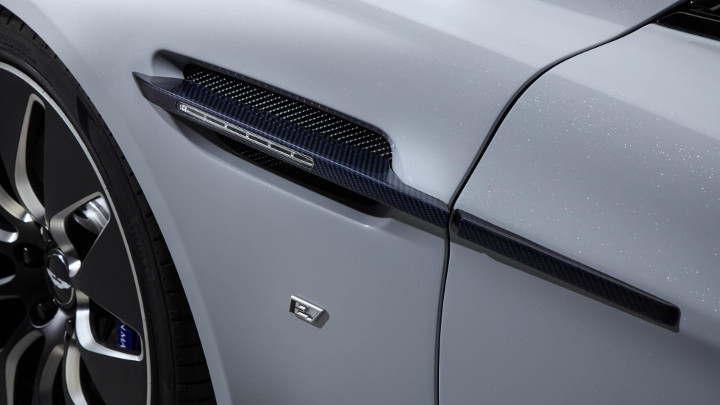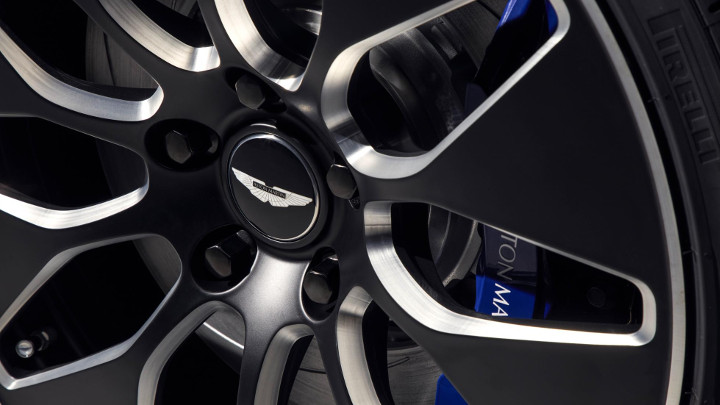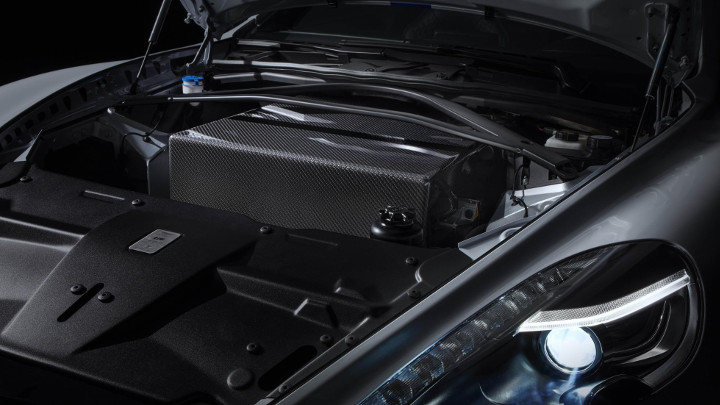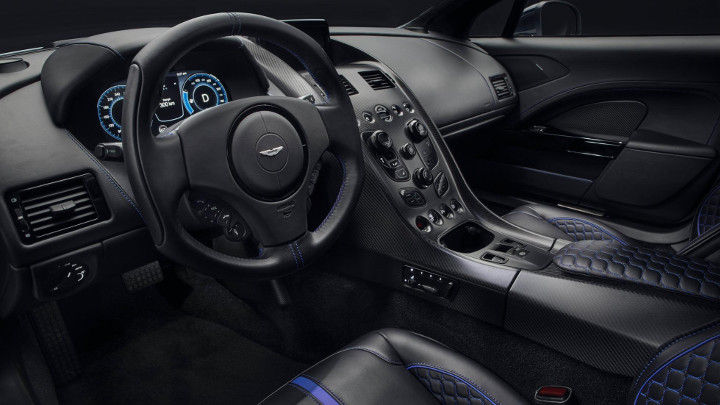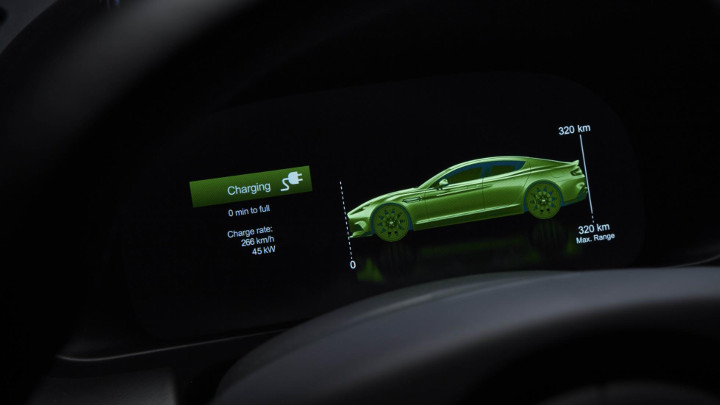 NOTE: This article first appeared on TopGear.com. Minor edits have been made.