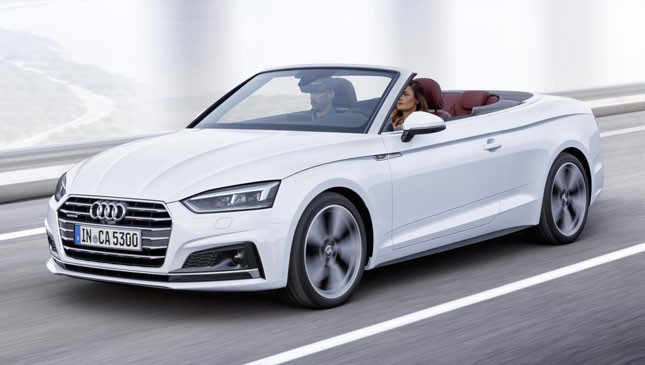 Welcome, everyone, to the Audi A5 Cabriolet—the convertible version of Audi's popular A5 Coupe. And predictably, it's not that different from the car(s) on which it's based.
The roof's gone, obviously, and in its place is a folding, fabric soft-top that takes 15 seconds to drop, or 18 seconds to raise. Audi seems weirdly proud of the fact you don't have to hold your finger on the button, too. All it takes is a prod of the switch. And the whole thing works at up to 50kph, which is most convenient.
Also new for the Cabriolet are additional struts and reinforced sills to keep it from flopping about. In all the new A5 Cabriolet weighs some 40kg less than the old one. According to Audi, it's the stiffest (torsional stiffness is up 40%) and 'among' the lightest cars in its class.
Continue reading below ↓
Recommended Videos
Everything else is very much as you were. There's the normal roster of 2.0- and 3.0-liter petrol and diesel engines (including an S5 Cabriolet, with 349hp, a 249kph top speed, and a 5.1-second 0-100kph time), Quattro or front-wheel drive, and manual or automatic. Inside you can specify Audi's excellent technology suite, and because this is a convertible it gets microphones in the seatbelts so the voice control can still hear you with the roof down.
European deliveries are expected starting March next year, following a debut at this month's Los Angeles Motor Show. Hopefully, we'll see it here soon after. What do you guys think about Audi's new convertible?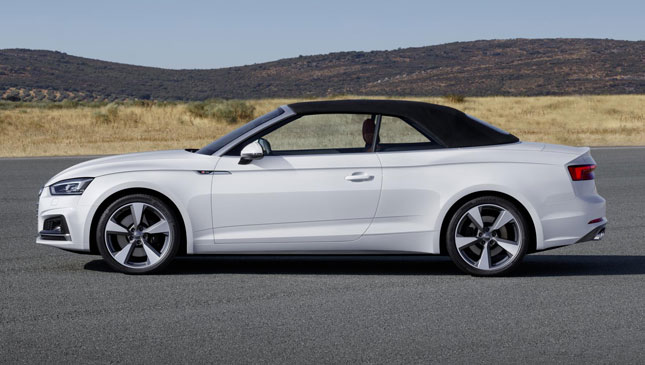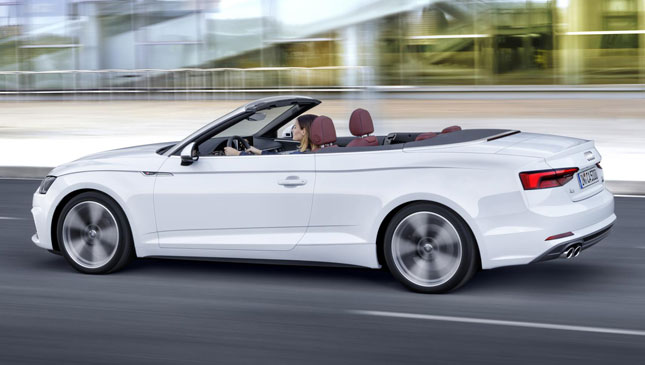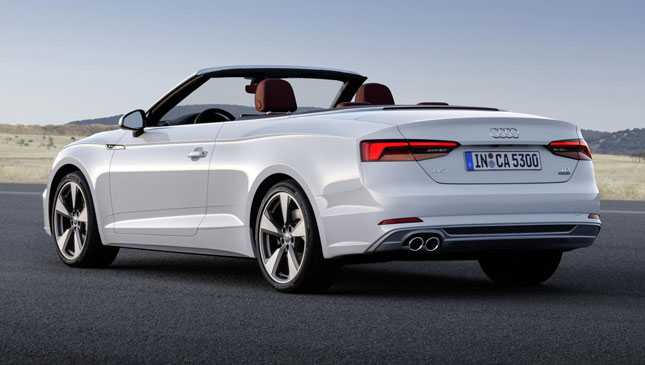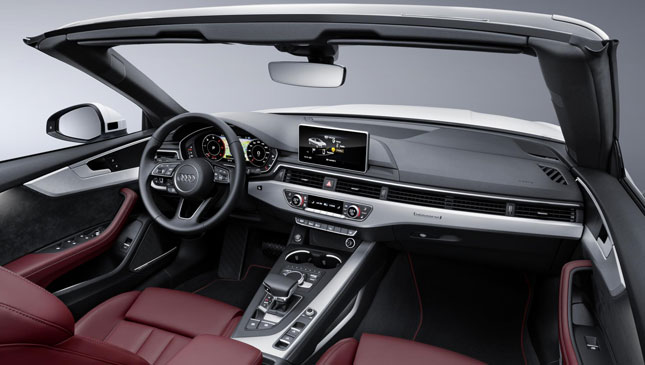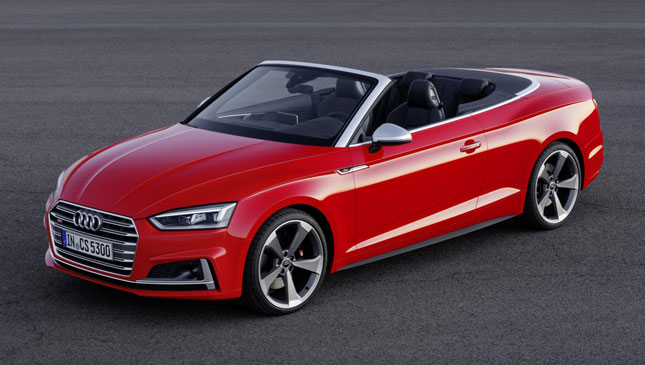 NOTE: This article first appeared on TopGear.com. Minor edits have been made.