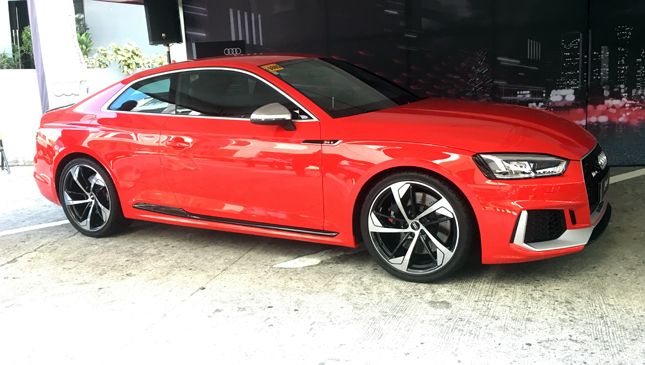 If you are familiar with motorsports history, you will know that Audi has a very rich racing heritage that goes all the way back to when the company was called Auto Union. But let's not turn the pages too far back. During the '80s, one of Audi's most iconic race cars was the Audi 90 Quattro IMSA GTO. The International Motor Sports Association (IMSA) was the place to see racing prototypes in action, and for one very brief season, the Audi 90 Quattro kicked ass. You can read more about that car here.
Anyway, we bring this up because during the launch of the of the Audi RS5, Audi Sport GmBH certified driving instructor Christoph Klapper mentioned how certain design cues on the all-new model are homages to that famous race car. "The RS5 is special because everything is improved," says Christoph. "From the driver's perspective, there is less weight up front and that means the tendency to understeer is reduced, and that makes driving safer at the limit. My favorite is the design, because it looks really aggressive, and there is good feedback at the limit, so you know what counter measures and adjustments need to be done. It is very safe."
ADVERTISEMENT - CONTINUE READING BELOW ↓
Here are some quick specs: Under the hood is a 2.9-liter TFSI V6 bi-turbo engine. Power is rated at 450hp, and peak torque is a mammoth 600Nm. Both turbochargers are mounted within the V, and each one supplies its own bank. This 'plumbing' format is known to dramatically increase throttle response. All that juice is channeled through an eight-speed tiptronic transmission to the all-wheel-drive system—with a self-locking center differential.
As is the norm with modern cars in this price range, multiple drive and handling modes can be selected. The RS sport suspension is fitted with its Dynamic Ride Control (DRC) with RS-specific tuning. And then there are the optional ceramic brakes and dynamic steering. Like everything from Audi that has the RS badge, this car was built with the real drivers in mind.
Check out our photos of the event below. If this car gets your motor revving, prices are available upon request at an Audi dealership near you.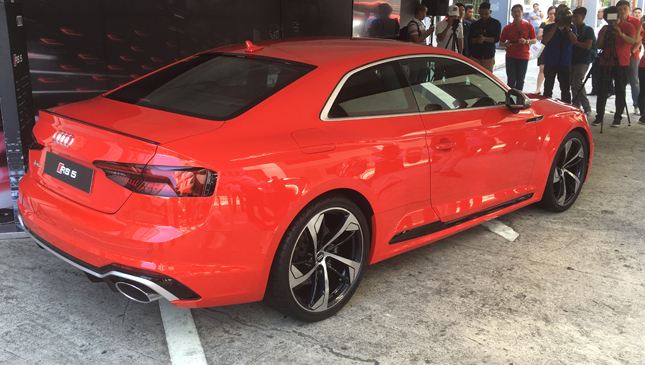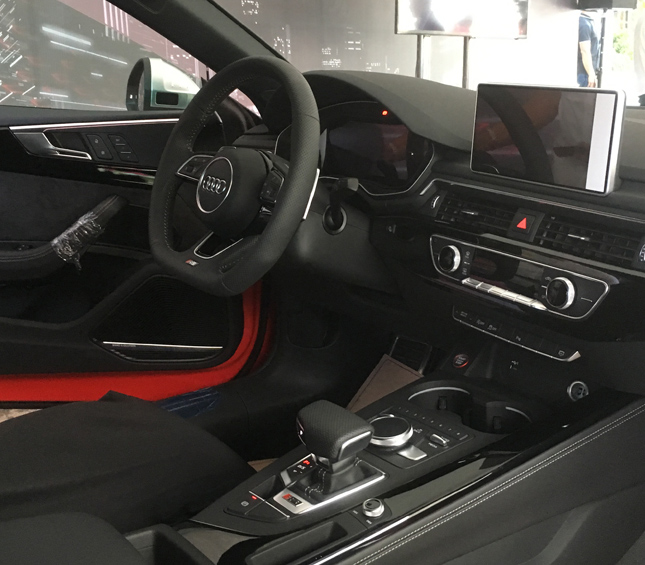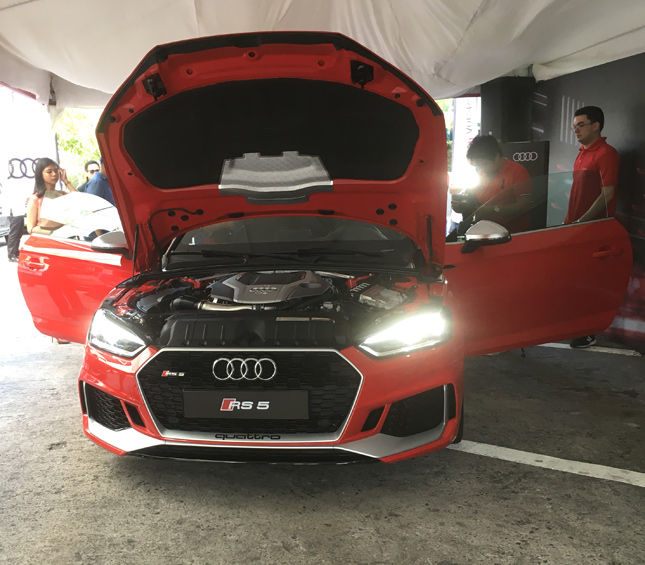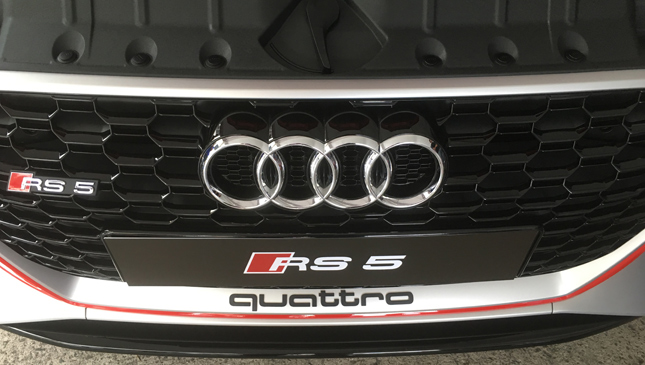 ADVERTISEMENT - CONTINUE READING BELOW ↓