And here it is—the biggest number ever attached to an Audi Q model. And that's pretty fitting, given the size of the thing. Meet the Audi Q8.
Audi says the Q8 is about five meters long, two meters wide, 1.7 meters tall, and has a three-meter wheelbase—almost exactly the same as a 2017 Range Rover—but unlike the Range Rover, the Q8 will be a "luxury lounge for four." We can think of cheaper ways to get four people around in comfort.
It's described by Audi board member Dr. Dietmar Voggenreiter as "the crown of the Q range."
"This should be the Q car comparable to the A8," he tells Top Gear. "The 8 always signifies the high-end cars—the A8, the R8, and now the Q8. The Q7 is more versatile and function orientated. This is more sporty, more expressive, and gives you a different image compared to a Q7."
Continue reading below ↓
Recommended Videos
To make sure such a vast vehicle isn't slower than an asthmatic tortoise, Audi's combined a 333hp version of its 3.0 TFSI with a plug-in hybrid system that's good for a combined 442hp and 699Nm. The practical upshot of this particular combination of electricity and dino juice is zero to 100kph in 5.4 seconds, a top speed of 249kph, and a frankly absurd fuel consumption of 43km/L. It also means a theoretical range of 999kms and so few carbon dioxides that it could even tempt buyers out of buying diesels. We can dream.
The 17.9kWh battery allows for an electric range of about 59kms, and it'll take two and a half hours to recharge completely—if you have a high-power outlet. The Q8 will have driving modes that allow you to spend or save battery juice as you see fit, or you can leave the decision to the hybrid system itself.
Adaptive air suspension should make for a pretty plush ride, and also allows for 89mm of lift, should you ever encounter the kind of conditions that SUVs are designed to tackle. You'll be able to firm up the suspension, if you so choose, and tackle corners with gusto, thanks to a brake controller that brakes the inside wheel to keep a tight line in sharp corners. The meaty, 20-inch ceramic discs will also take care of the 'Oh sh…' moments, and generators will recoup kinetic energy into the hybrid system in most other cases.
Inside, expect Audi-style layers of leather and pathological attention to the fit and finish. There's also the excellent virtual cockpit system, heads-up display, and more touchscreens than the wall of a smartphone store. It seems that the days of the mechanical switch are numbered, folks. Audi says the dashboard "resembles the stern of a sailing yacht," but we'll leave the judgement up to you. The new A8, due in June, will get a matching interior to the Q8.
If the concept is enough to pique your interest, you'll be glad to know that a production version will go on sale in 2018, mostly unchanged from the concept you see here.
So, given that it's a four-seater, is it likely to be your new family car?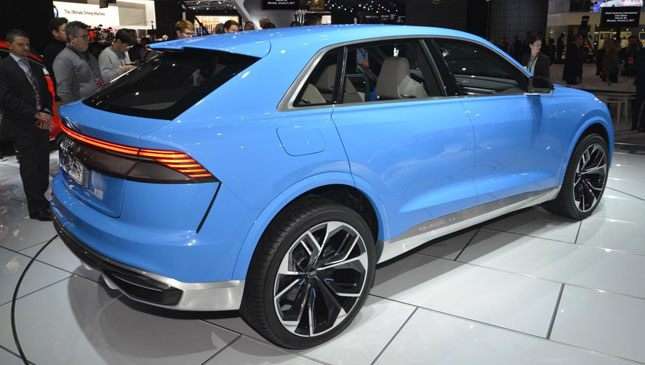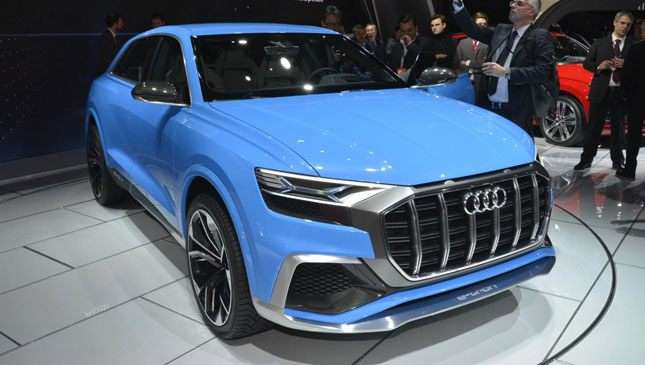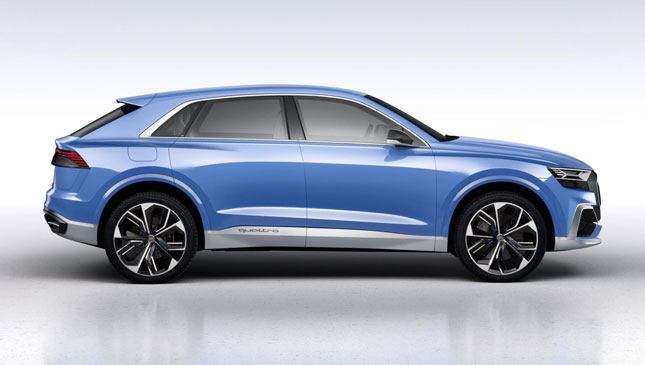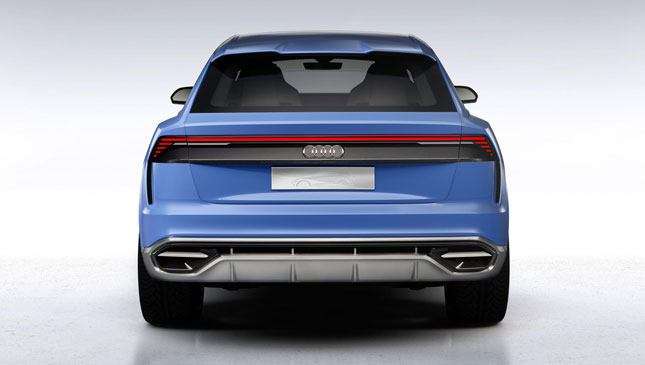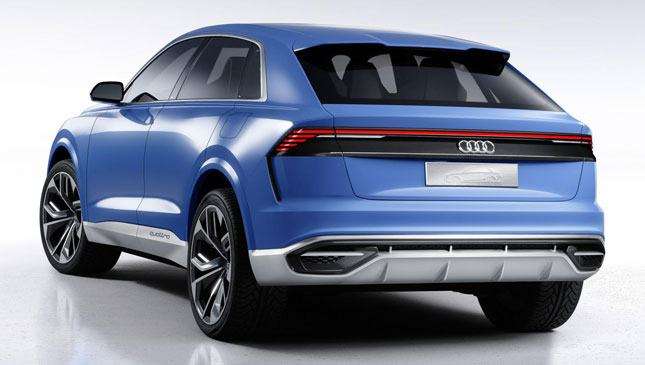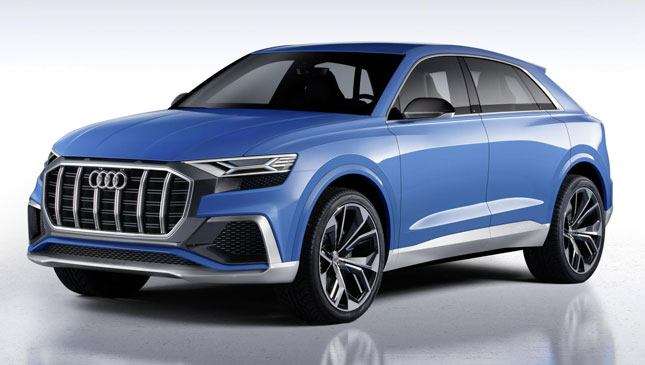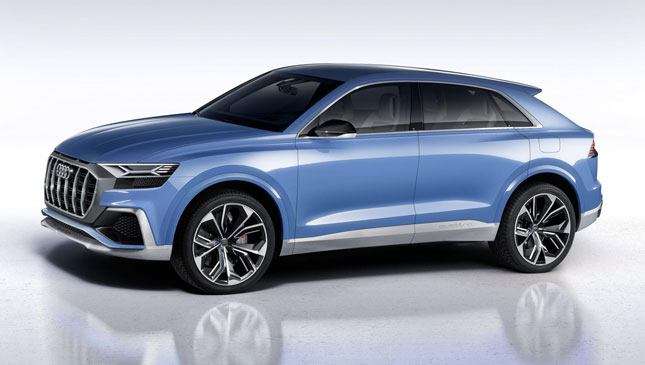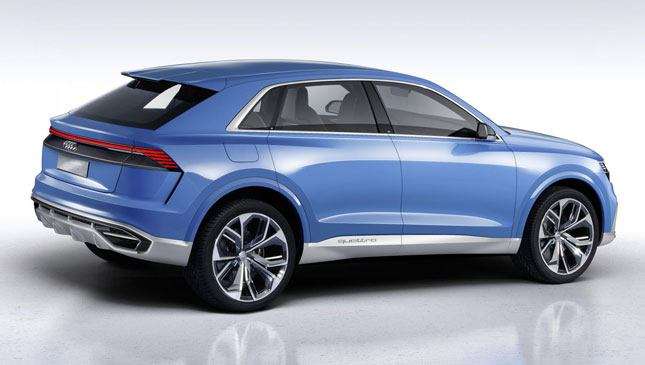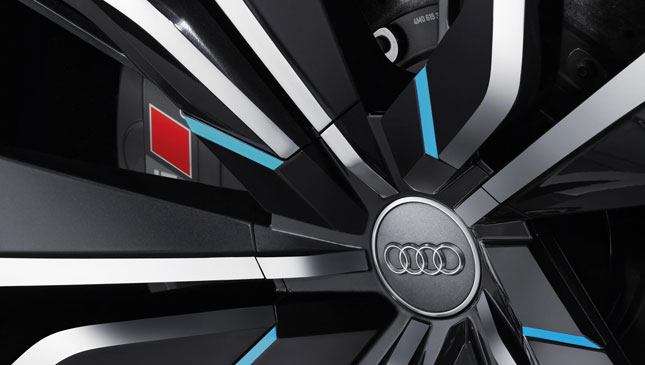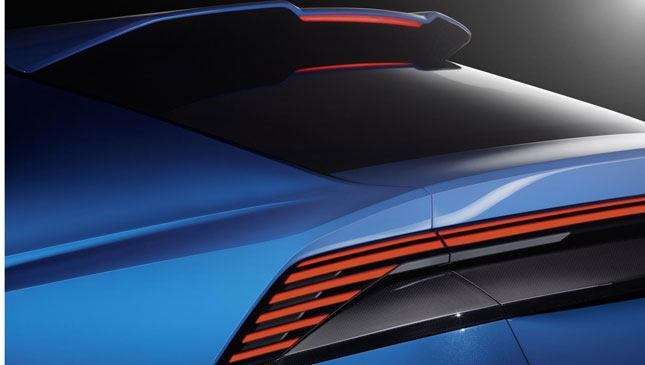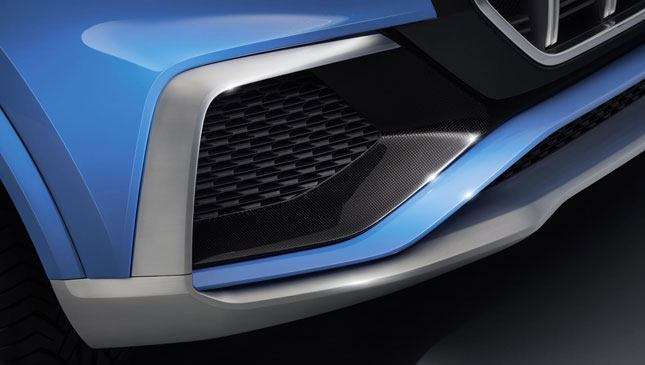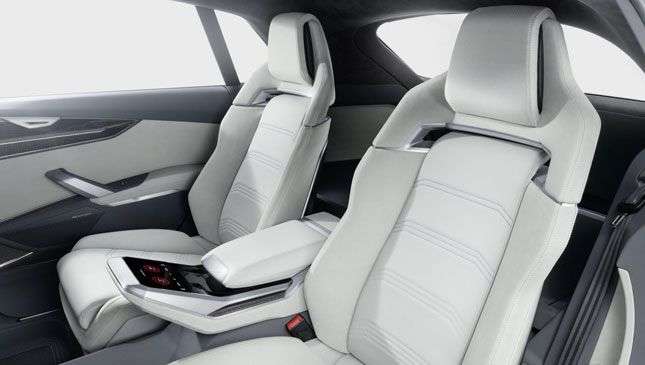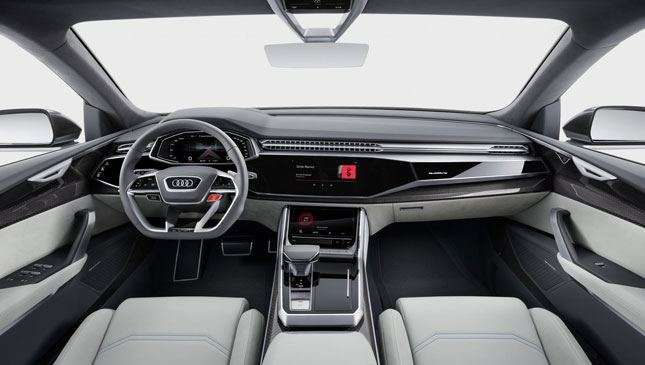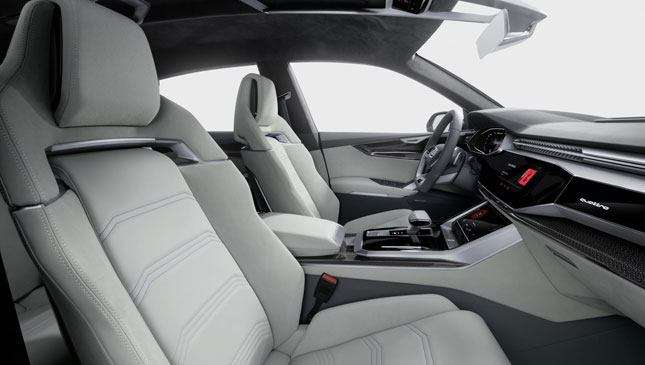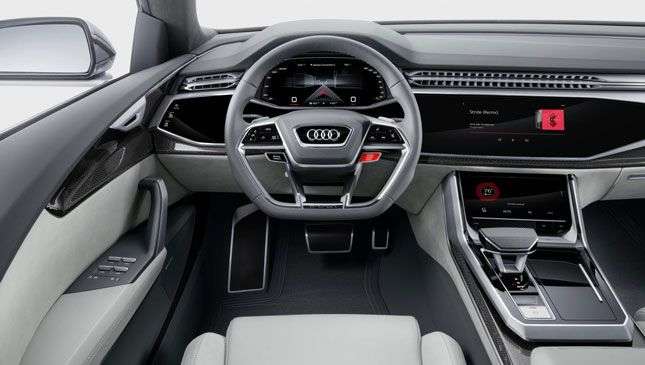 NOTE: This article first appeared on TopGear.com. Minor edits have been made.