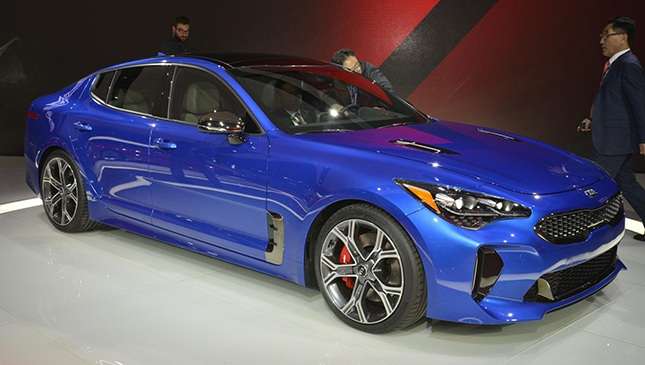 Kia Stinger in blue
Ah yes, we come to one of the big hitters from this year's Detroit show: the long-awaited, twin-turbo, rear-wheel-drive Kia sports sedan. It's certainly got the go to match all of that show, and you probably know everything there is about the car already.
Here it is in a rather fetching blue…
Kia Stinger in gray
…and finally in a tasteful flat gray. Which Kia Stinger would you go for, and in which trim?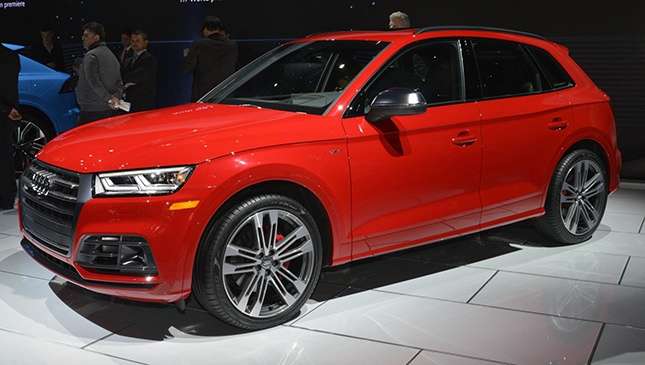 ADVERTISEMENT - CONTINUE READING BELOW ↓
Audi SQ5
Like the S4 and S5, the SQ5 has the 3.0-liter turbocharged V6 with 354hp and 500Nm. That's actually less torque than the outgoing SQ5 Plus. Power is up, but only by 14hp. This means the new, petrol-powered SQ5 is some 0.3 second slower to 100kph than the diesel (5.4 plays 5.1).
Those unduly concerned with such matters should rest assured a diesel version will follow. Audi board member Dr. Dietmar Voggenreiter has confirmed to Top Gear that both petrol and diesel versions will be offered, the petrol launching first to please the SQ5's large US and Chinese audiences.
"This was a very simple decision," he tells us. "The last time we started with diesel, and this time we start with the petrol, which is more worldwide market focused. But there will still be a diesel. As Europeans we love the SQ5 as a TDI version."
Ferrari 458 Challenge 'Art Car'
ADVERTISEMENT - CONTINUE READING BELOW ↓
Recommended Videos
Alexander Menzel is the man who owns and runs this Ferrari 458 racer, who politely allowed an artist called Tyler Ramsey to spill his paint pots all over it.
Yes, the 458 Challenge has of course been replaced with the 488 Challenge we first saw at the tail end of last year. Though offering nowhere near 488 levels of aggression, this 458 is still a peach, not least because of that naturally aspirated, 4.5-liter V8 chucking out over 560hp. And with paint all over it, it just looks… better.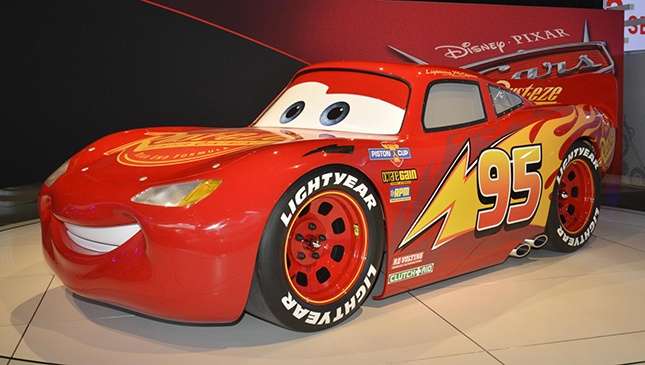 Lightning McQueen
It's Lightning McQueen from Cars 3!
"This film is a lot like the first film in terms of the emotional heart and connection. This is back to being a McQueen story. It's back to being a hero's journey." Those are the words of Jay Ward, creative director of the Cars series at Pixar. We'll have more from him—and the head of Cars' character design—on TopGear.com soon.
ADVERTISEMENT - CONTINUE READING BELOW ↓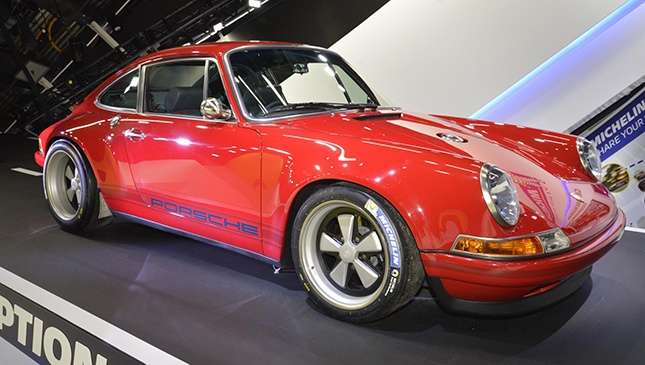 Porsche 911 by Singer
We've written lots about Singer Vehicle Design. We've even driven one. They're rather magnificent.
Wipe the drool. Wipe it…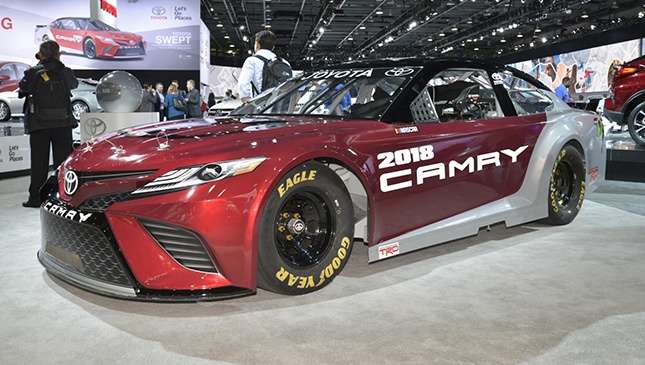 Toyota Camry Nascar
Toyota unveiled the new Camry in Detroit. This is not it, and we haven't put it in this gallery, because Camry. But we suspect the one pictured above may be more aligned to your tastes. It is a NASCAR Toyota Camry, and is therefore better than a regular Camry.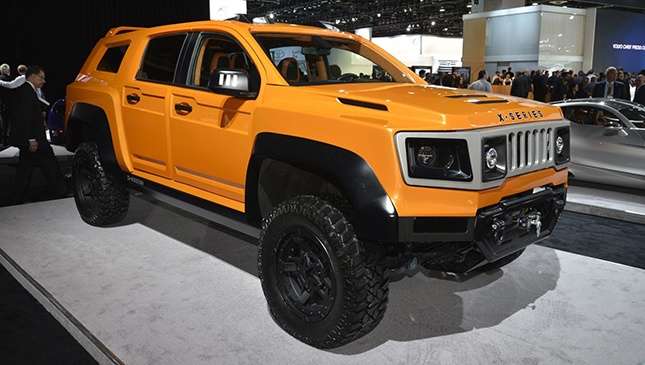 VLF Automotive Series X-Series
Um, from the people that brought you the V10-engined Force 1 supercar, comes this Hummer-esque thing. It's based on a Chevy Colorado and comes with a 3.6-liter V6 underneath with around 300hp. You can make your own call on the looks in the comments bit below.
Comment, dear readers. Comment…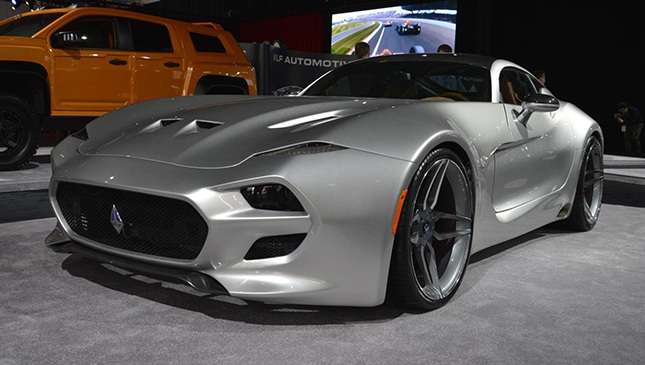 ADVERTISEMENT - CONTINUE READING BELOW ↓
VLF Automotive Series Force 1
Ah yes, that's a bit better. So it's not a new reveal at Detroit—we saw it this time last year—but it's no less distinctive. The two-seat, carbon-bodied supercar is the product of a partnership between Henrik Fisker (he of the Fisker Karma, the BMW Z8, Aston DB9 and V8 Vantage), eccentric and utterly brilliant former General Motors chairman 'Maximum' Bob Lutz, and Ben Keating, legendary Dodge Viper racer.
Indeed, Keating's experience with Vipers essentially provides the hardware, because the Force 1 is powered by a 745hp/865Nm 8.4-liter V10 from the Dodge-branded supercar (note the side-exit exhaust a la Viper), and features the computer-controlled active suspension system developed by Keating from his racing exploits.
And that's a naturally aspirated V10, don't forget, and with only 1,538kg to push around, a six-speed manual (auto is an option, with paddles), Pirelli tires and Brembo brakes, this should be special indeed.
NOTE: This article first appeared on TopGear.com. Minor edits have been made.