BMW has never made a production M8 before—not even when the 8-Series had proper, sports car-spec pop-up headlights – so you can forgive us for being a wee bit impatient for the new one's arrival.
Solace has arrived from German tuner Manhart, who's taken the regular, neither slow nor unpowerful 8-Series and turned it up to a level that may even surpass M Division's own version.
Meet the MH8 600, a bit of a misnomer when it actually produces 612hp. That's from the same twin-turbo V8 that powers the current peak of the 8-Series range—the M850i xDrive—the extra 90hp coming from a mere software upgrade. Torque has also risen significantly, from 749Nm to 869Nm. It'll be quick, then. And with standard all-wheel drive, it should put all the extra power to reasonable use, too.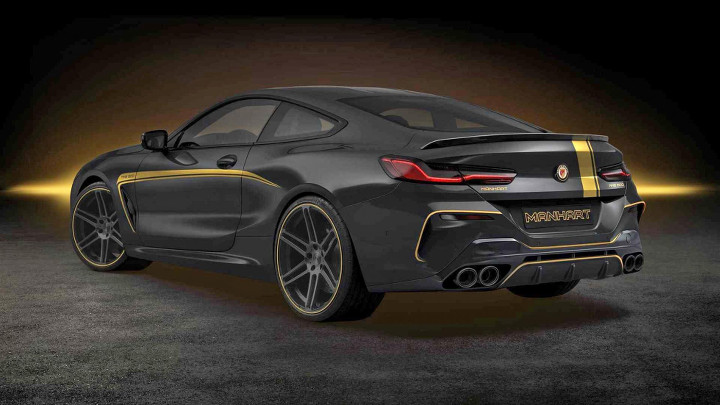 Continue reading below ↓
Recommended Videos
Other tweaks include lower suspension and larger, 21-inch wheels, carbon spoilers front and rear, and—most notably—some contrasting decals and striping on the body work and alloys. Much of that lot is likely optional if you're simply in it for the power.
Like what you see? Or are you happy to wait a little longer for the proper, production-spec BMW M8?
NOTE: This article first appeared on TopGear.com. Minor edits have been made.