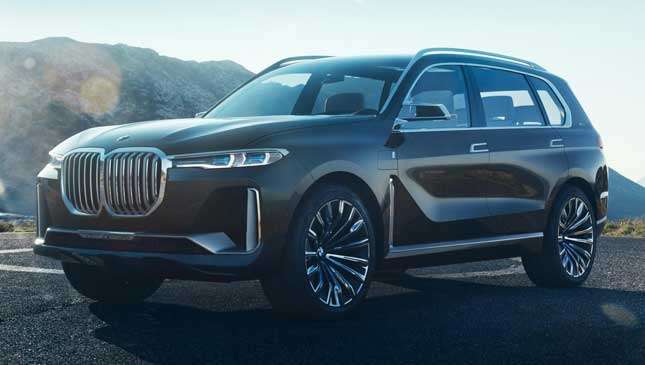 Next year BMW promises to add to its crossover lineup not just with the small X2, but with the big X7.
And. We. Mean. Big. This thumping great concept car is its precursor. The Concept X7 iPerformance will be revealed from under several acres of silk cover at the Frankfurt Motor Show next week. "It gives you a good idea of what the X7 will look like," BMW Group design chief Adrian van Hooydonk tells TG.
The firm says it's bigger inside than any BMW in the history of ever. Top Gear UK has spent time with it, and it sure feels that way. It has three rows of two seats, though for production, says van Hooydonk, it will be had with other layouts including a more conventional two-row setup.
He emphasizes that it's not about the numbers of people, but their comfort. This is part of BMW's serious effort to expand its luxury lineup. "It sits alongside the 7-Series," he says.
Like a sumo wrestler in an orange overcoat, the exterior design does absolutely nothing to hide the bulk. Reckons van Hooydonk: "It has a luxurious and sophisticated feel to it, thanks to its understated use of forms and incredibly precise details." Because the lines are so sparse, the distances between them are vast.
There's a return to some design details from high-end BMWs of the past, including the upright grille and a set of slim headlights not unlike the 3000 Coupe's. These combine to make the tall front end look even more brutally vertiginous. "It's all about presence," says AvH.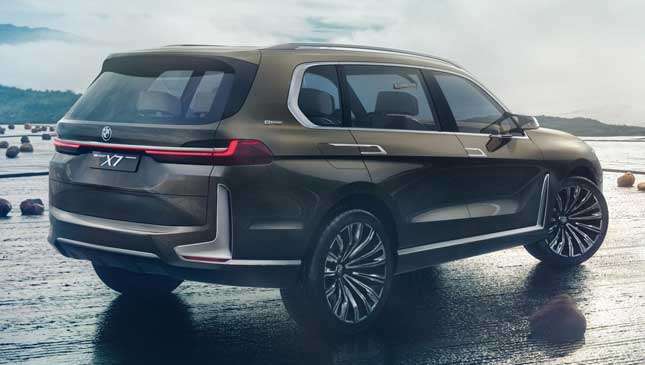 Vertical air breathers at the corners, says van Hooydonk, are meant to convey the aero cleverness and efficiency of this plug-in hybrid. They also happen to add to the lantern-jawed pugilistic visage. Along the sides, it's the first X model to have round wheel arch cuts. At the back, a metal strip between the lights is a visual link to the 7-Series.
The contouring of those surfaces as well as the reduction of linework are part of a subtly revised BMW design language. You can see it in BMW's other 2017 design-for-production exercises too, the Z4 concept and the 8-Series concept.
But those three concepts taken together also reinforce another point van Hooydonk makes, which is that in future individual BMW models will be easier to tell apart from each other.
As it's a concept, you expect some sort of unfeasible pillar arrangement, and sure enough in this case it's a Y-shaped truss structure bracing the perimeter of the glass roof aft of the row two seats. It affords those passengers a sweeping panorama forwards and up.
The cabin design is all about visual reduction combined with lush materials. Pliable olive-bronze leather contains gold pigment. Open-pore ash and real aluminum accents, plus crystal glass switches, all up the material ante, but again remember this is a concept before you get too excited. Shell-backed lounge seats sit on slender rails, improving everyone's foot space.
The wraparound driver post consists of two 12.3in displays, running almost together as in recent Mercedes. These two screens, and the ones for the rear passengers, integrate with BMW's cloud-enabled Connected services. It's all supposed to tightly integrate everyone on board's digital life right into the car.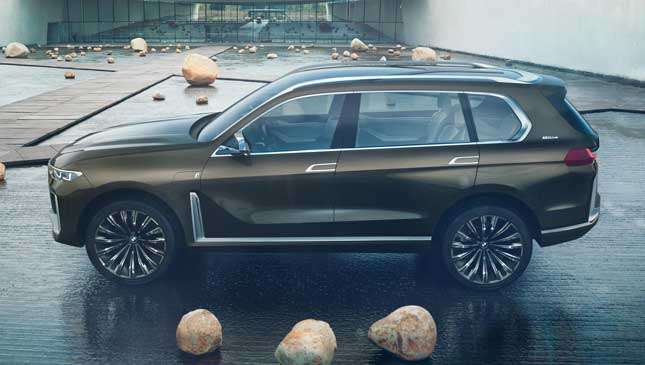 No details yet on the exact powertrain, other than that it's said by BMW to have both a gasoline engine and plug-in hybrid augmentation. The iPerformance name is also used on several other BMWs with the same idea. The 740e iPerformance can be had with four-wheel drive too, so that's very likely what's going on here. But it will be interesting to see if this huge SUV gets by with the 740e's four-cylinder engine, or if it needs a six.
The X7 is a major sign BMW wants a bigger slice of the world's luxury-car pie. It must be distressing for BMW to see how well Mercedes does in shifting S-Class coupes and cabriolets, plus the SL and GLS enormo-SUV.
So the 8-Series Coupe will also fit that strategy, and the i8 Roadster will joining the existing i8 and 7-Series as the sort of aristo branch of the BMW family. They'll get different marketing and positioning from the lower orders, and even their very own badge—a black-and-white version of the roundel, with the full wording of Bayerische Motoren Werke.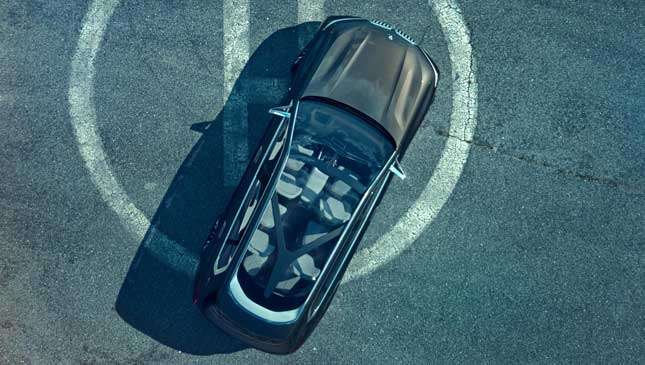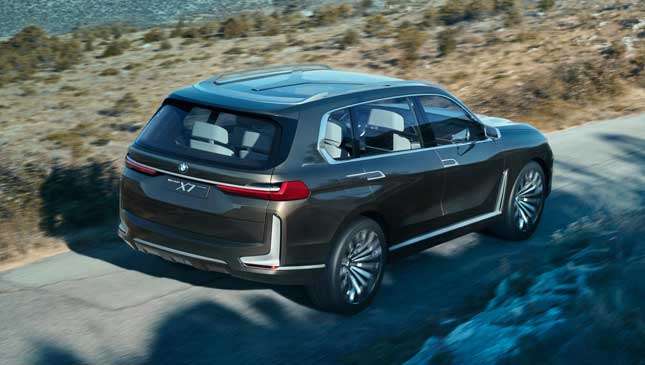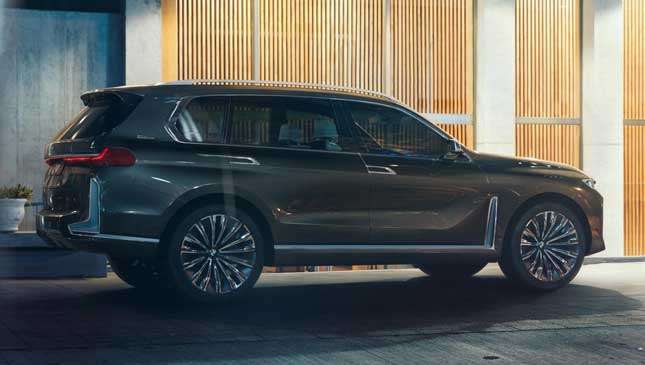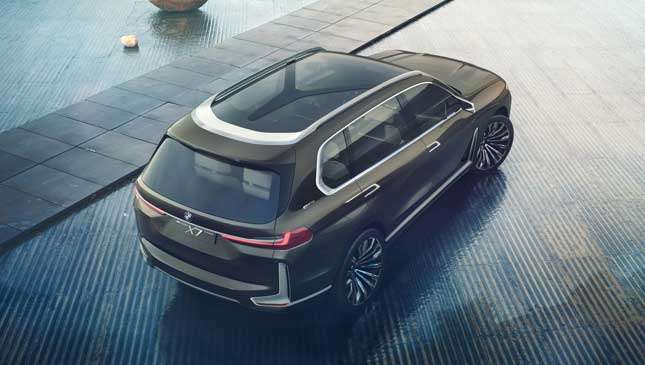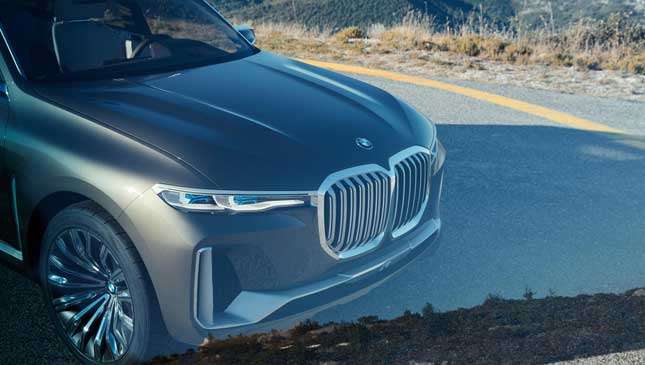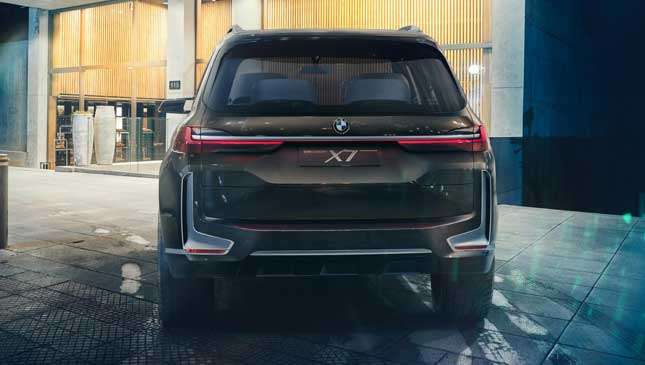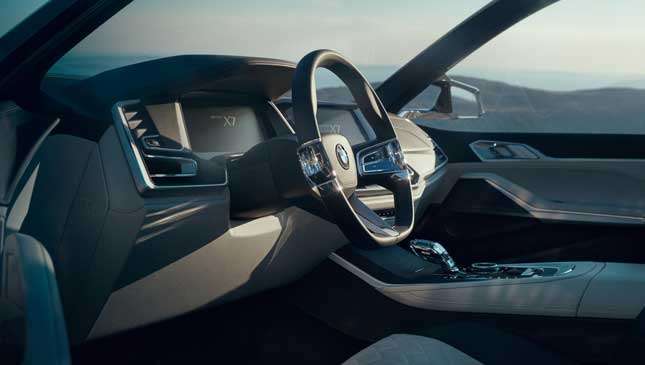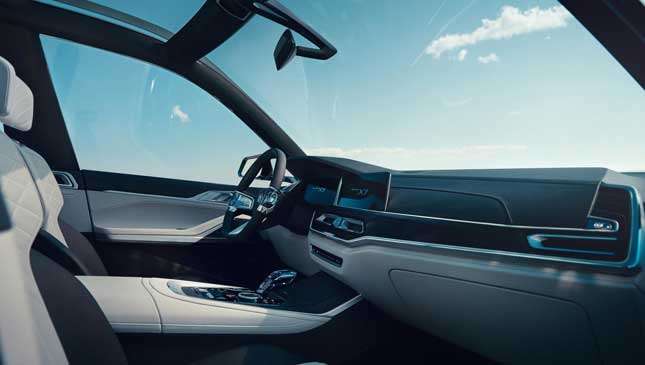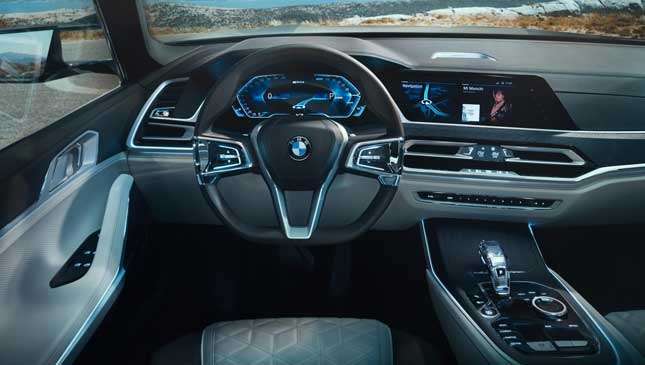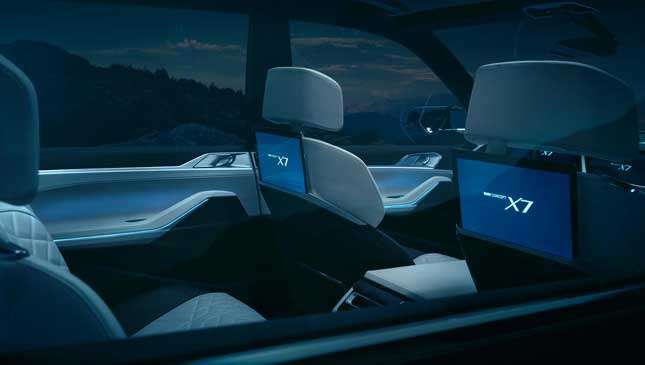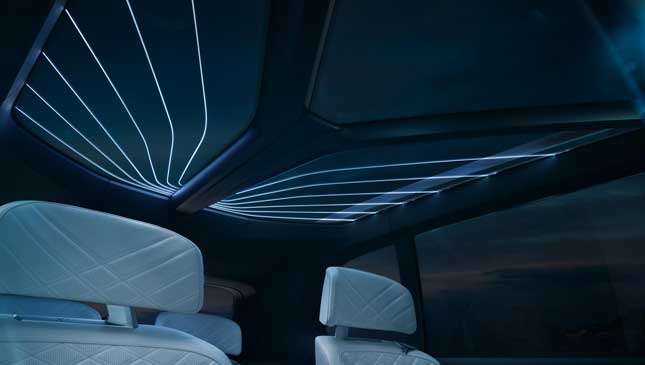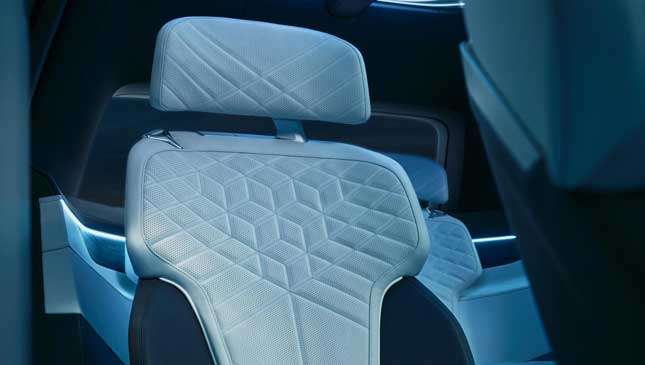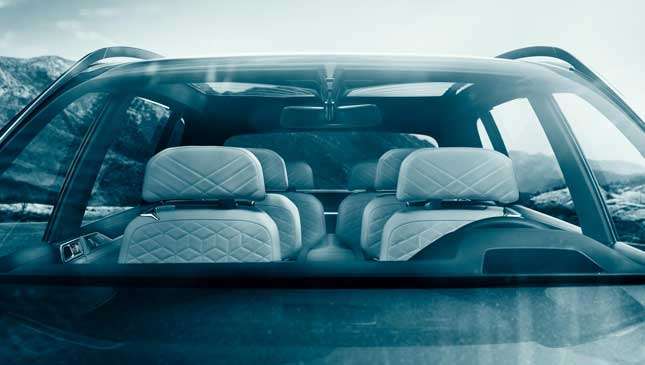 NOTE: This article first appeared on TopGear.com. Minor edits have been made.