Bugatti didn't just bring the £12 million (around P779 million) La Voiture Noire to this year's Geneva motor show. It also showed off a 3D-printed model of a rear-wheel-drive EV costing from as little as €30,000 (more than P1.7 million), of which it would make 500 examples…
As you might have guessed, the Bugatti Baby II (yes, that's its name) is no gussied-up Volkswagen ID.3. No, it's a faithful three-quarter scale recreation of the Bugatti Type 35.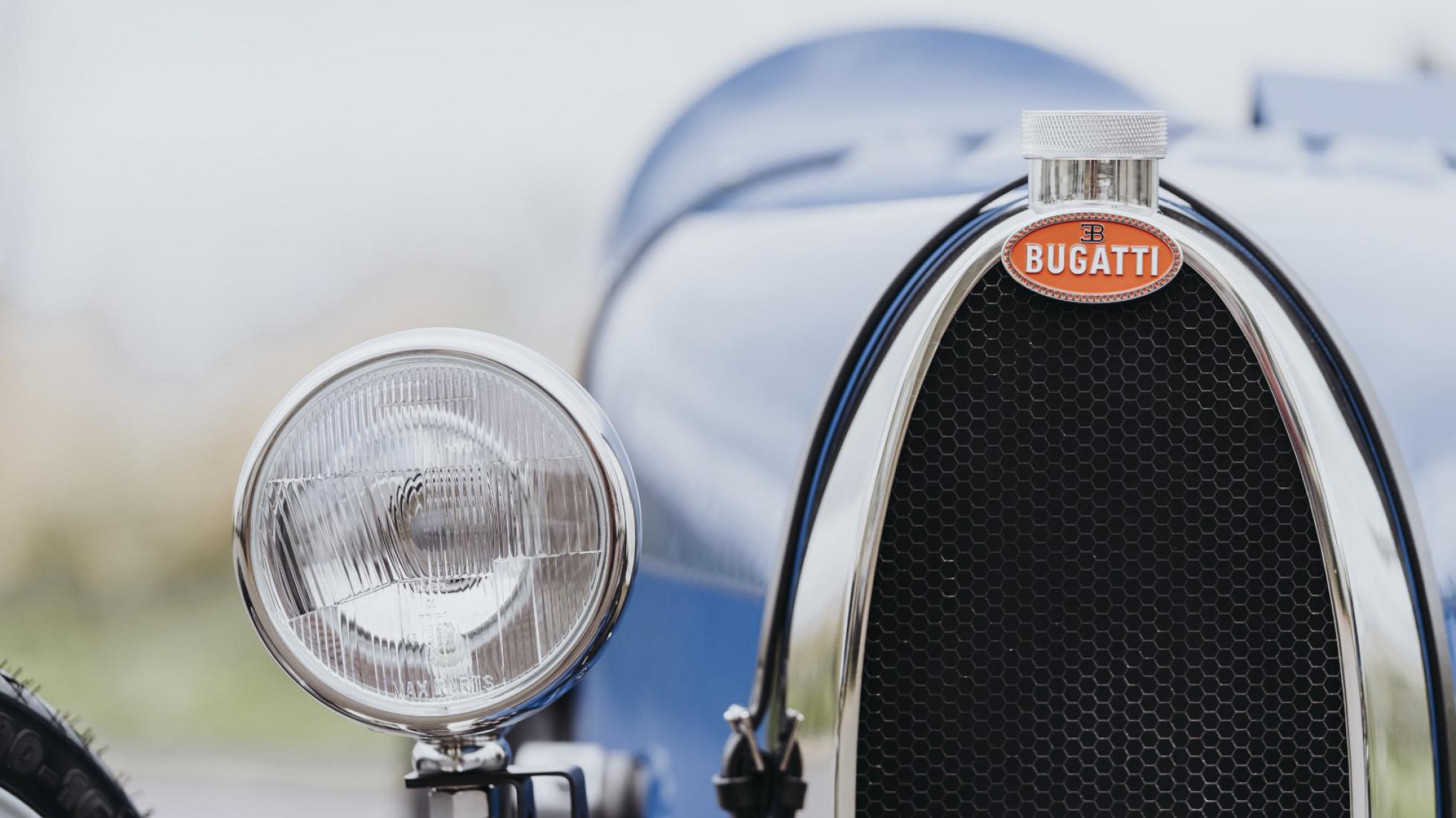 And we mean faithful—in developing the Baby II (a nod to the half-scale 'Baby' toy cars Ettore Bugatti built in the 20s) engineers from Bugatti and The Little Car Company digitally scanned every single component of a 1924 Type 35 Lyon Grand Prix car.
Continue reading below ↓
Recommended Videos
Of course, there are changes. Everything's three-quarters the size, for one, and naturally it does away with the original's internal combustion engine. Baby II instead has an all-electric drivetrain.
The removable batteries come in 1.4 or 2.8kWh capacities (the latter giving almost 20 miles of range) and feed an electric motor with 'child' and 'adult' modes, where its top speed is limited to 19 and 45kph, respectively. You can also specify a 'Speed Key,' which ups the top speed to 50 or 60mph. Drive is sent to the rear wheels only via a limited-slip diff. Yes, really.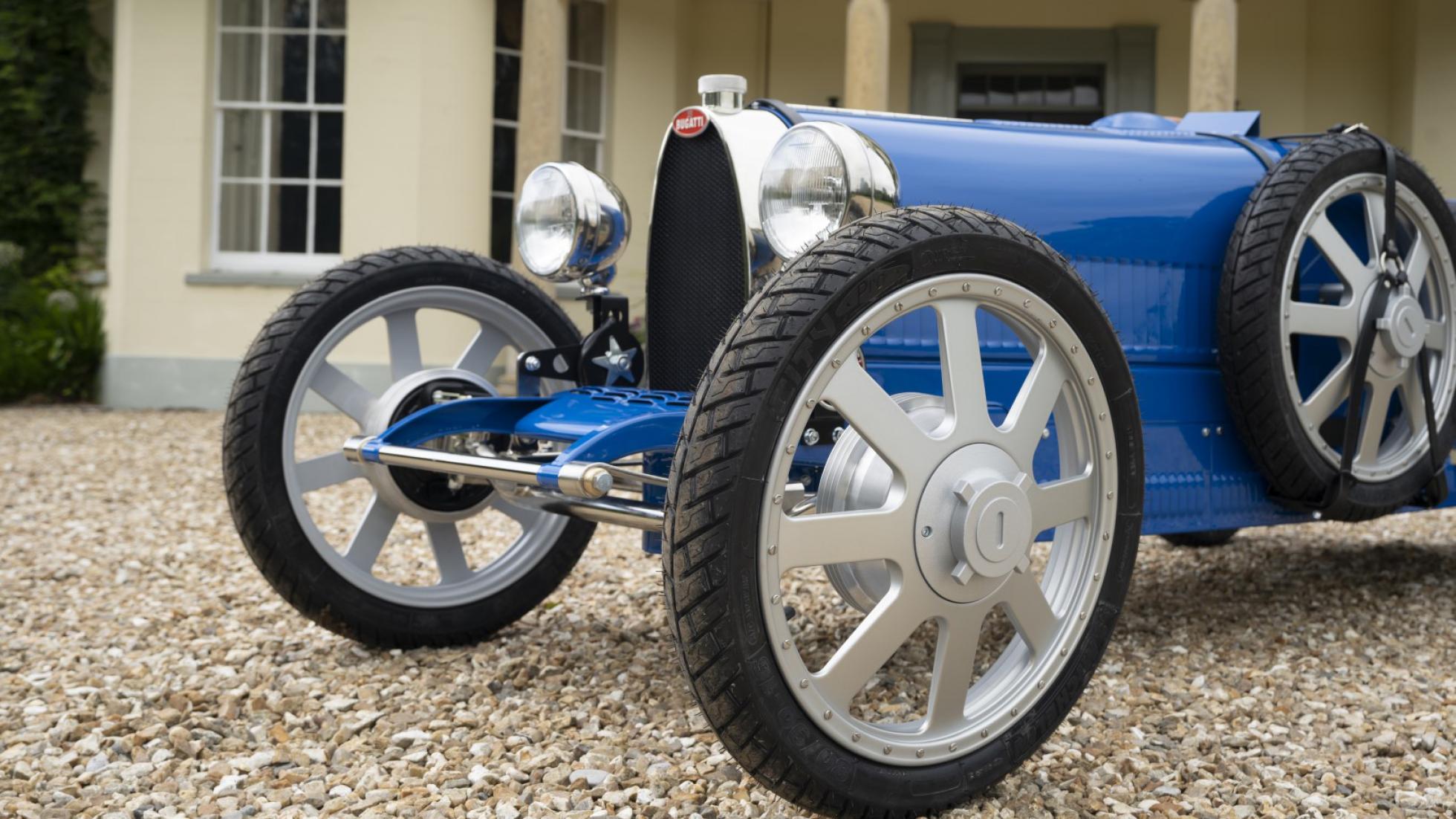 The eight-spoke alloy wheels are exact replicas of the originals but shod with modern Michelins. The steering, suspension and hollow front axle have been precisely reproduced too. The cockpit gets a turned aluminum dash with bespoke instruments (including a Chiron/Veyron-esque power gauge) and a plaque showing the chassis number. On the front each Baby II will get a Bugatti 'Macaron' badge made using 50 grams of solid silver.
Other features include a horn, rear-view mirror, handbrake, headlights, adjustable pedal box and a remote control to disable the car from up to 50 meters away, should your precious toy (and precious child) start to head for a solid object.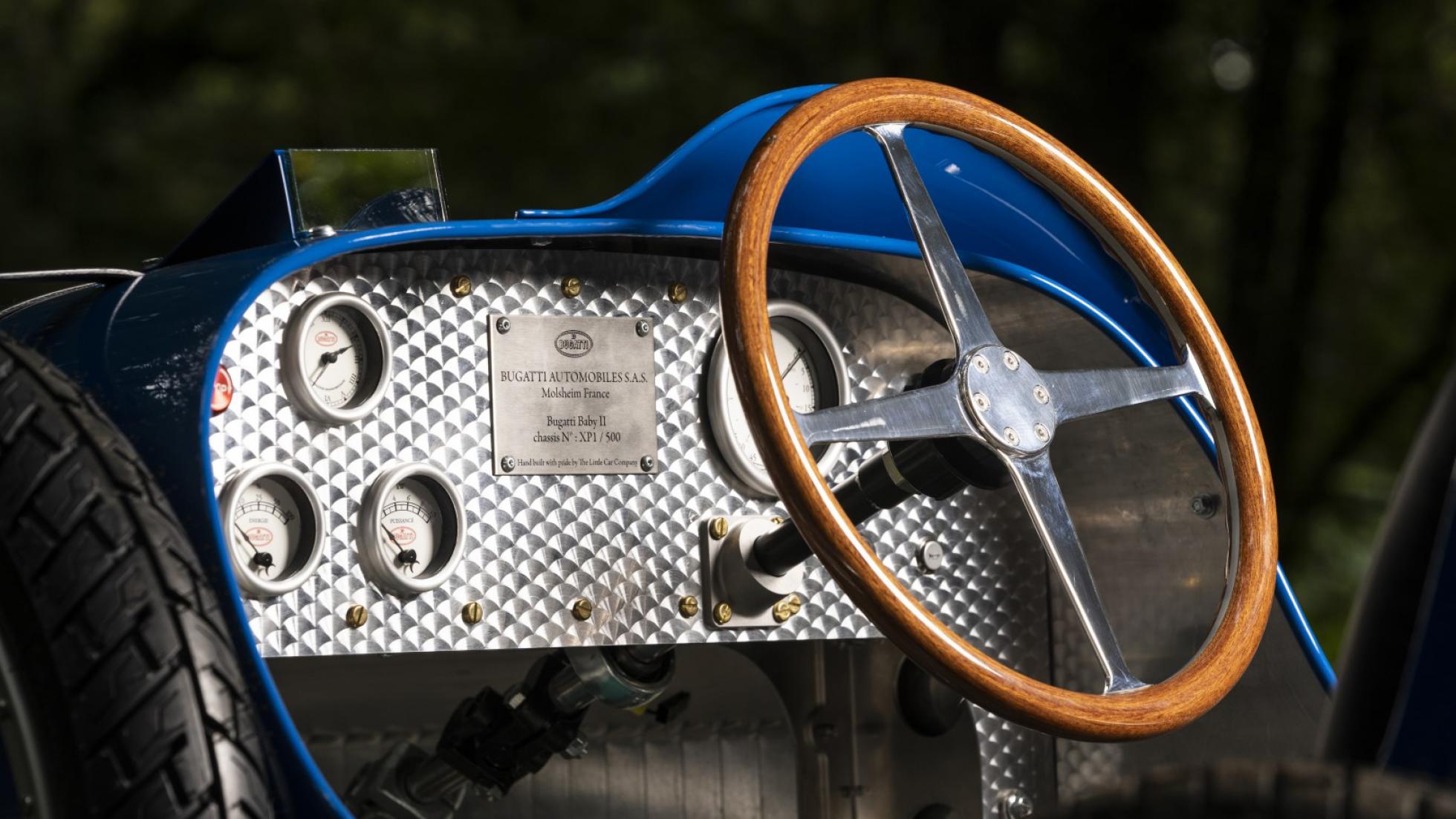 As standard, they're blue with a black interior, but we're told you can have any color from the Chiron palette or a 'vintage' color "dedicated to a famous driver or event from the history of Bugatti."
Three specs are available—the standard car, the 'Vitesse' (which adds the top-speed key) and the 'Pur Sang' (which gets a handmade aluminum body). Each one is 2.8m long, 1m wide and weighs around 230kg sans driver.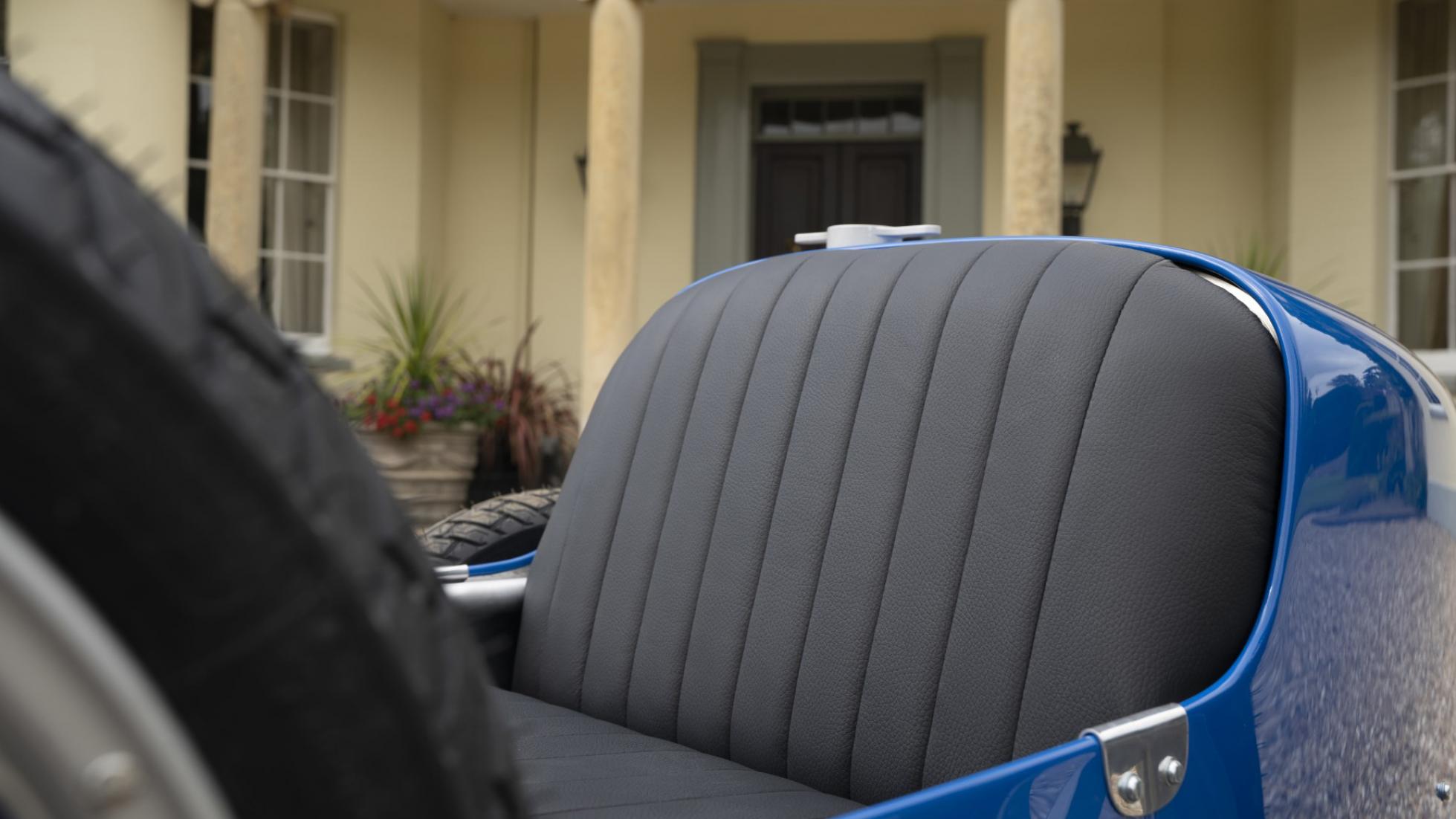 The first prototype (pictured) is up and running, with the main run of 500 cars to be built through 2020 and 2021. You can't buy one, though. All 500 were accounted for within three weeks of its reveal at Geneva, even though it was just a mock-up back then.
Yeah. We're gonna need a go ASAP.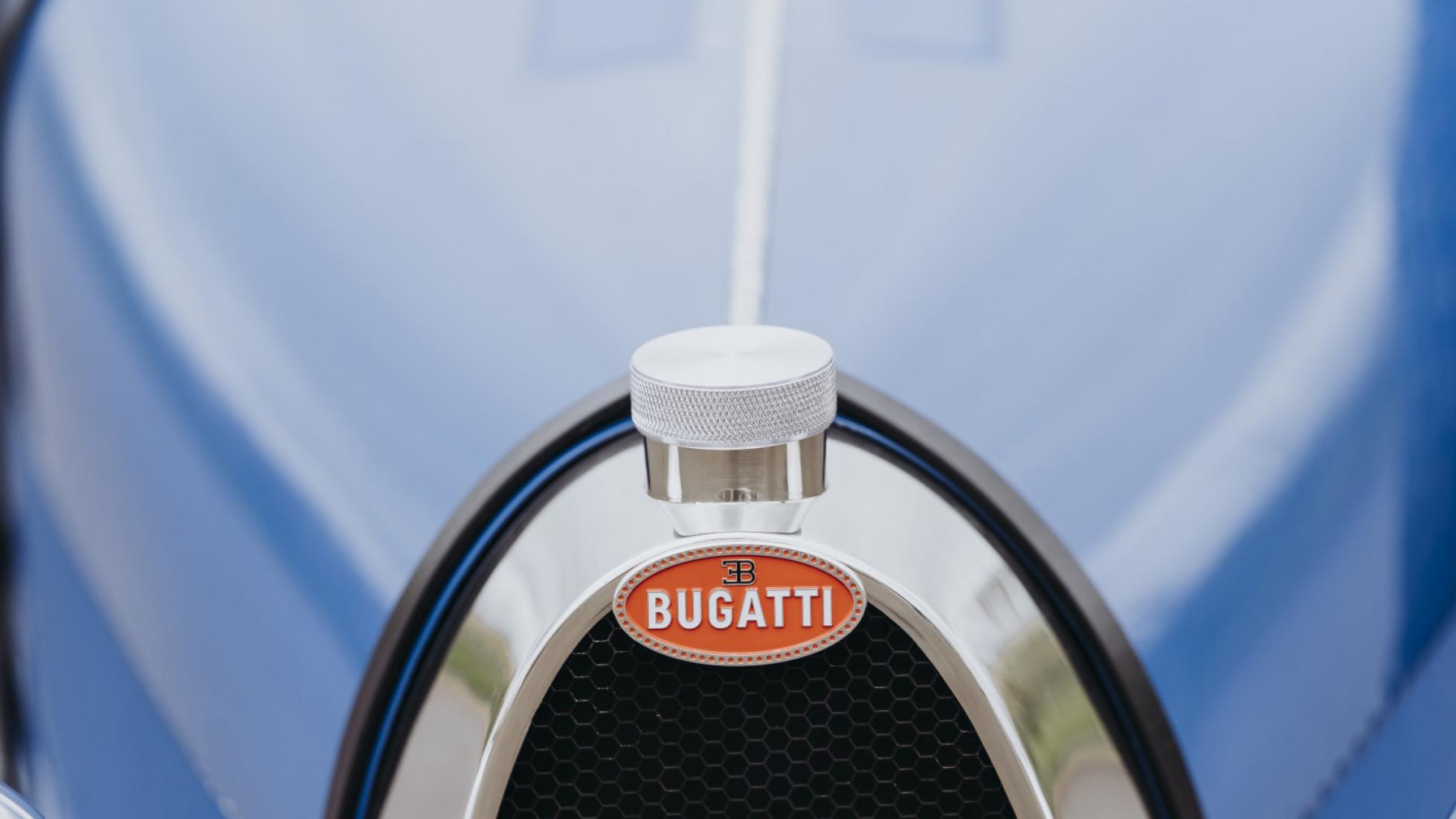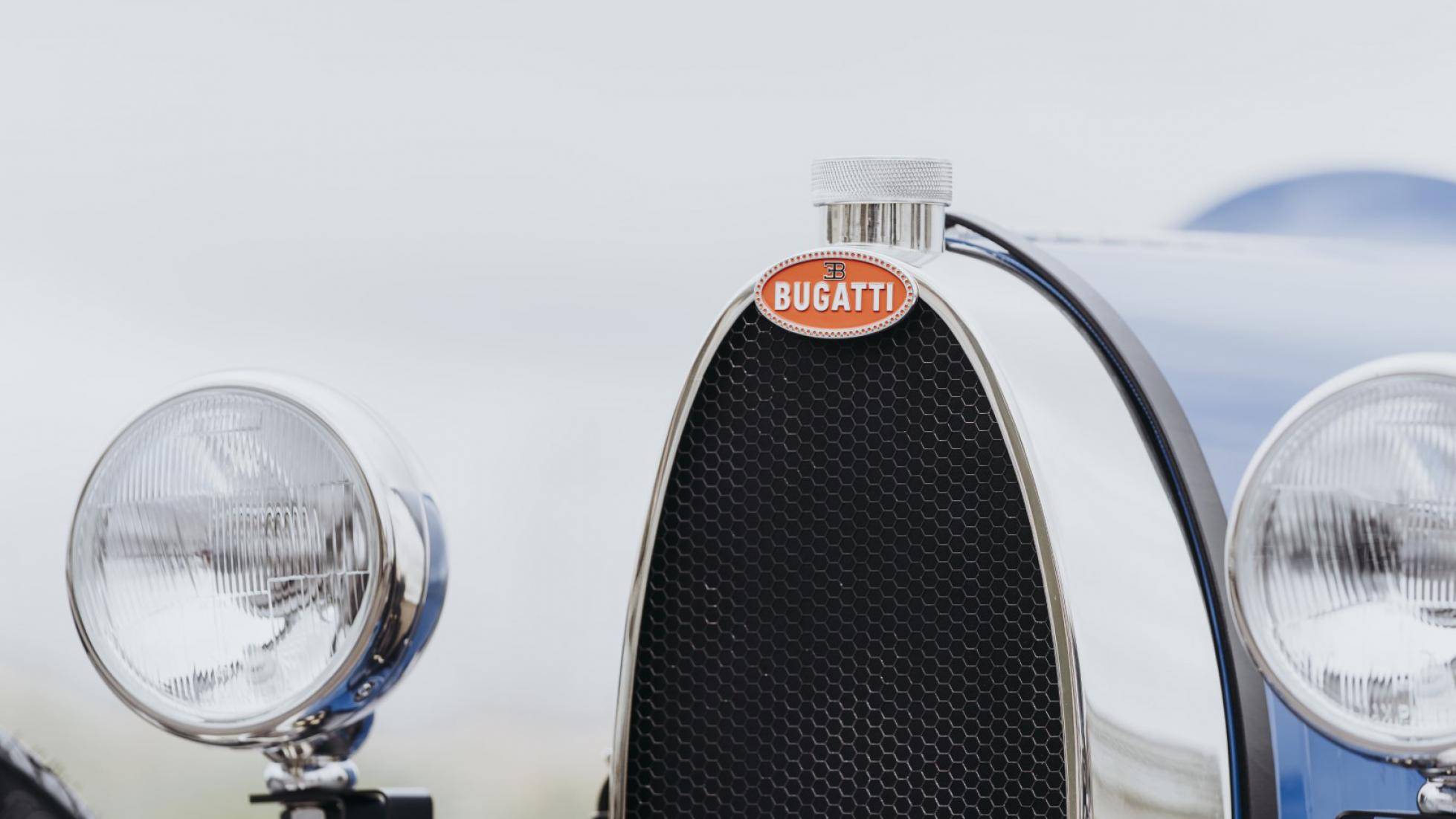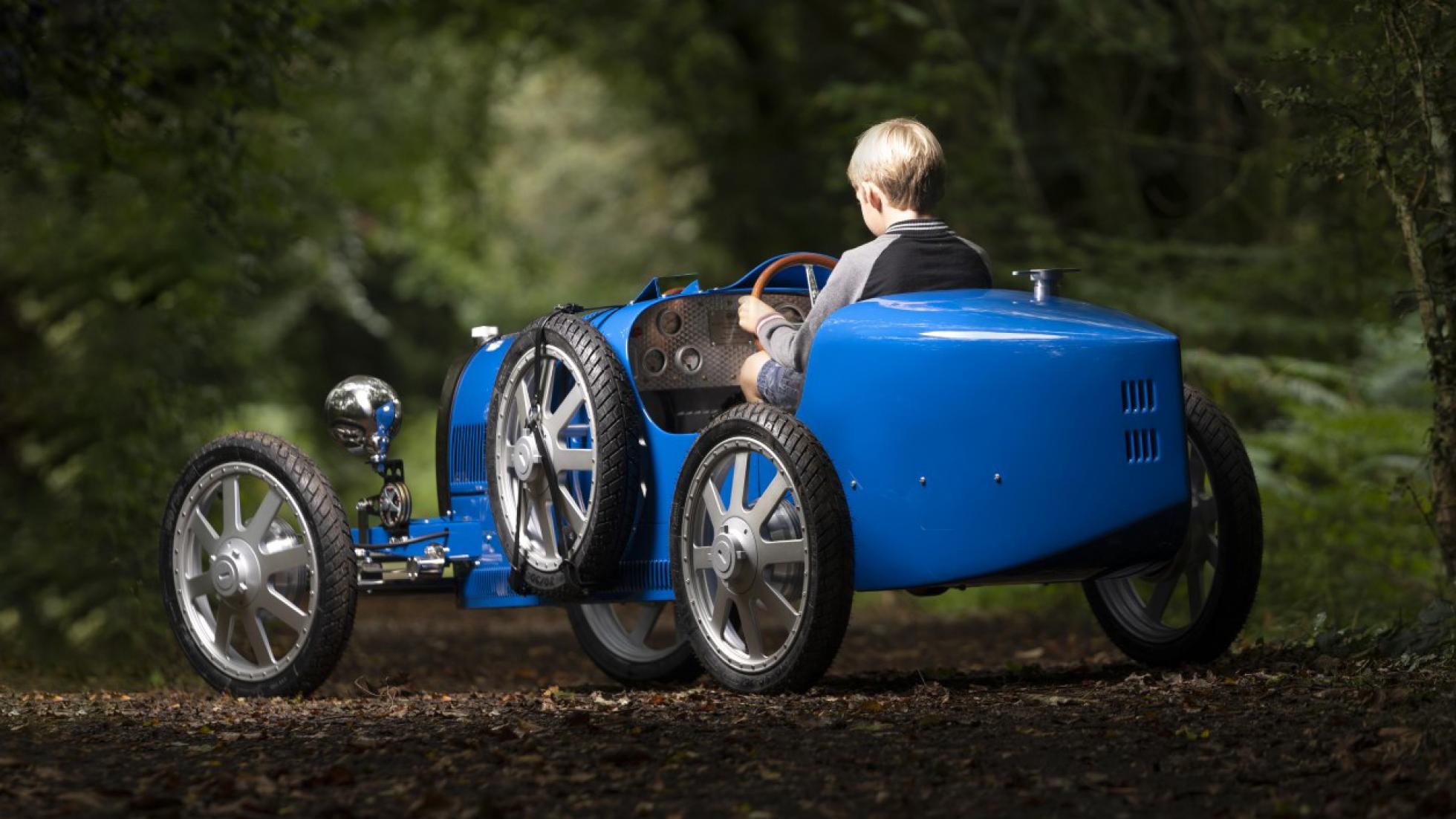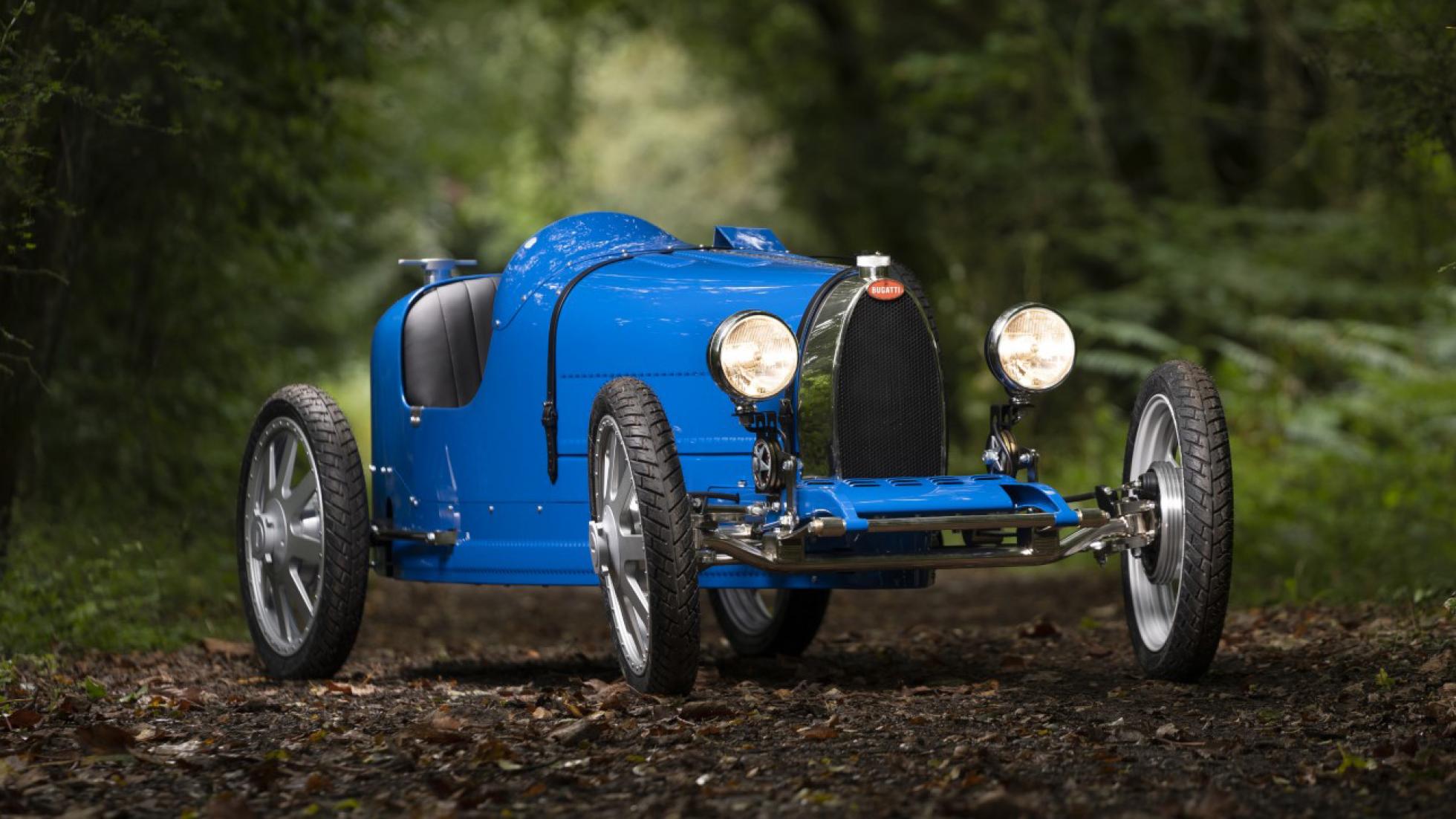 NOTE: This article first appeared on TopGear.com. Minor edits have been made.