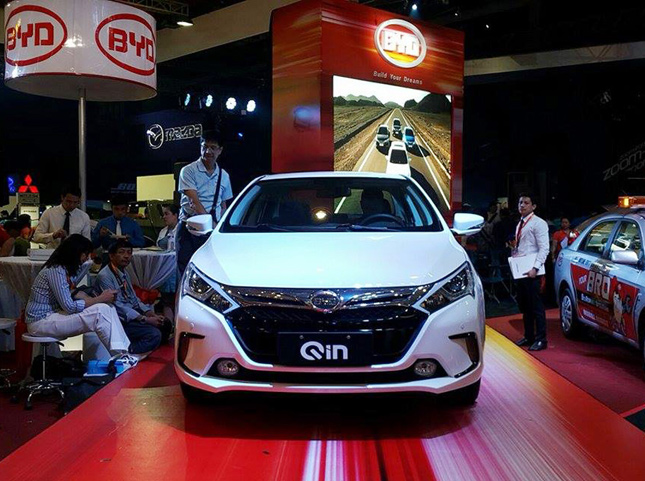 In August last year, we reported that BYD Philippines was bringing in the Qin, a plug-in hybrid sedan powered by a 1.5-liter turbocharged internal-combustion engine and a 110kW electric motor. At the time, we quoted figures provided by the Chinese car brand, including engine ratings of 290+hp and 400+Nm, an incredible fuel mileage of 62.5km/L, and a range of 70km in pure electric mode.
Well, the company is now showing off the car at the ongoing 2015 Manila International Auto Show for everyone to see. And BYD Philippines managing director Mark Tieng has shared with TopGear.com.ph some adjusted information about the car.
According to the Filipino executive, the Qin boasts a maximum output of 300hp and maximum torque of 440Nm. He also mentioned a fuel mileage of 50km/L, lower than the figure we got last year. The 70km range in pure EV mode stands.
The most interesting factoid from Tieng, however, is the claim that it costs a mere P100 to charge the Qin. We don't have the actual math to determine how impressive this is--especially considering that a plug-in hybrid car still requires regular fuel--but it must be pretty remarkable for the company's boss to point it out.
Anyway, check out the Qin at MIAS 2015. It looks nice, to be honest. We bet the technology inside is even nicer.
Continue reading below ↓
Recommended Videos