Welcome to what Chevy's calling "the future of hot rodding." Built for this year's SEMA show in Las Vegas, it's a 1962 C-10 pick-up with a special "Connect & Cruise" electric powertrain.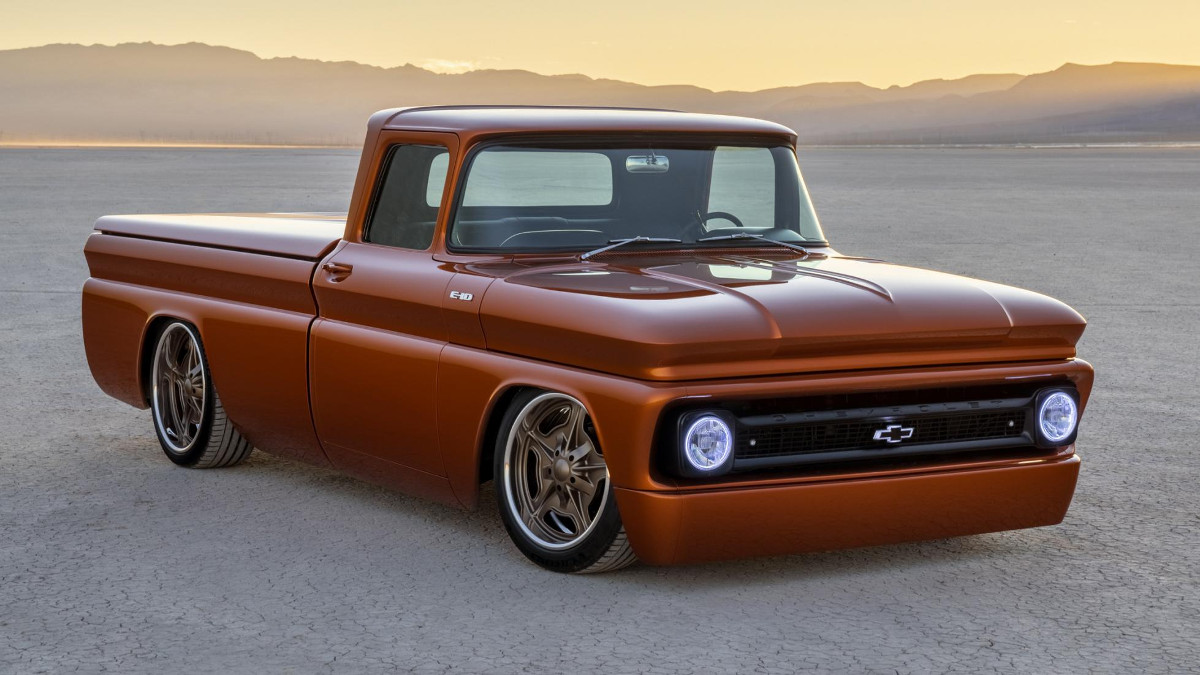 The E-10 Concept (see what they did there…) has two 60kWh batteries from the Bolt EV. These are mounted in the bed under a solid tonneau cover, and supply power to a pair of plug-and-play 'eCrate' motors that live in the engine bay. They produce around 450hp, which is sent to the rear wheels only via a conventional automatic transmission. Chevy claims 0-60mph (0-97kph) in less than five seconds, and a quarter-mile (400m) time in the high-13s.
Continue reading below ↓
Recommended Videos
It doesn't look all that different to a regular C-10 - lowered suspension (or is that just the weight of the batteries?), bright orange paint, and 20/22-inch (front/rear) notwithstanding.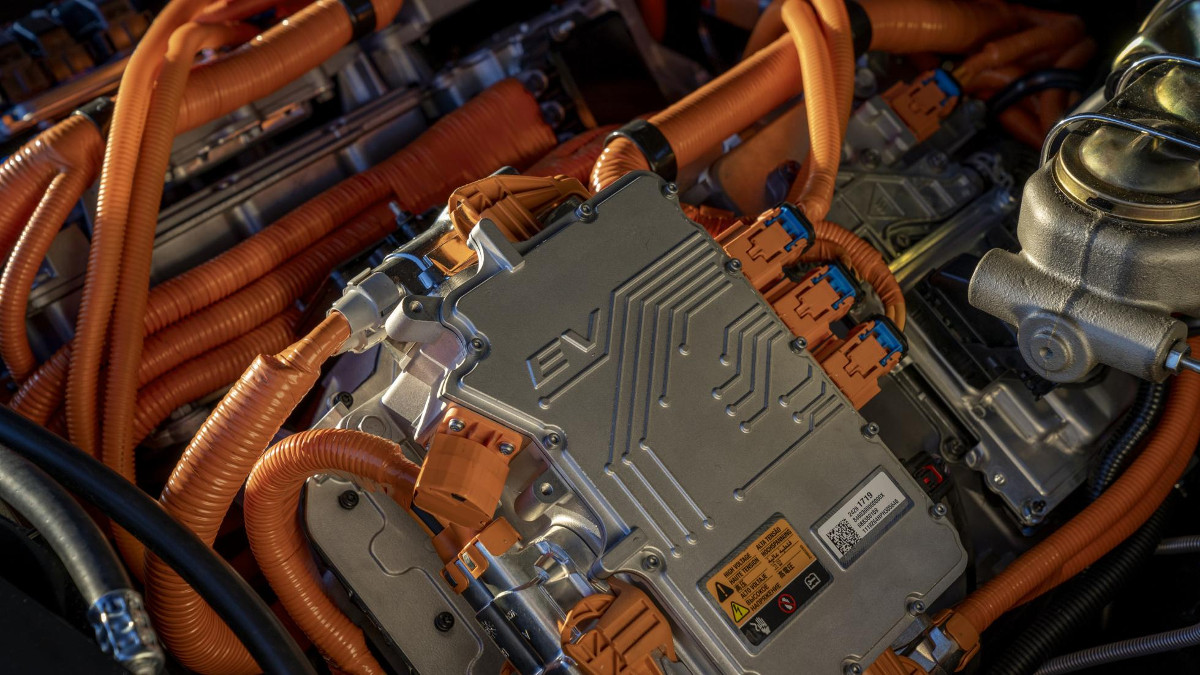 Shoudn't sound so different either, thanks to a sound emulator. There are three speakers—one at the front and two at the back—and five modes. You can choose between the Camaro Z28's LS7 in either Track or Touring mode, a regular V8 (in these modes, the front speaker does induction noise while the rear two burble. Reacts to gear changes too), a futuristic spaceship-style noise or total silence.
Built in just 18 weeks, the E-10 looks ahead to a 'crate' EV powertrain that could be offered by GM in the future. Sounds promising.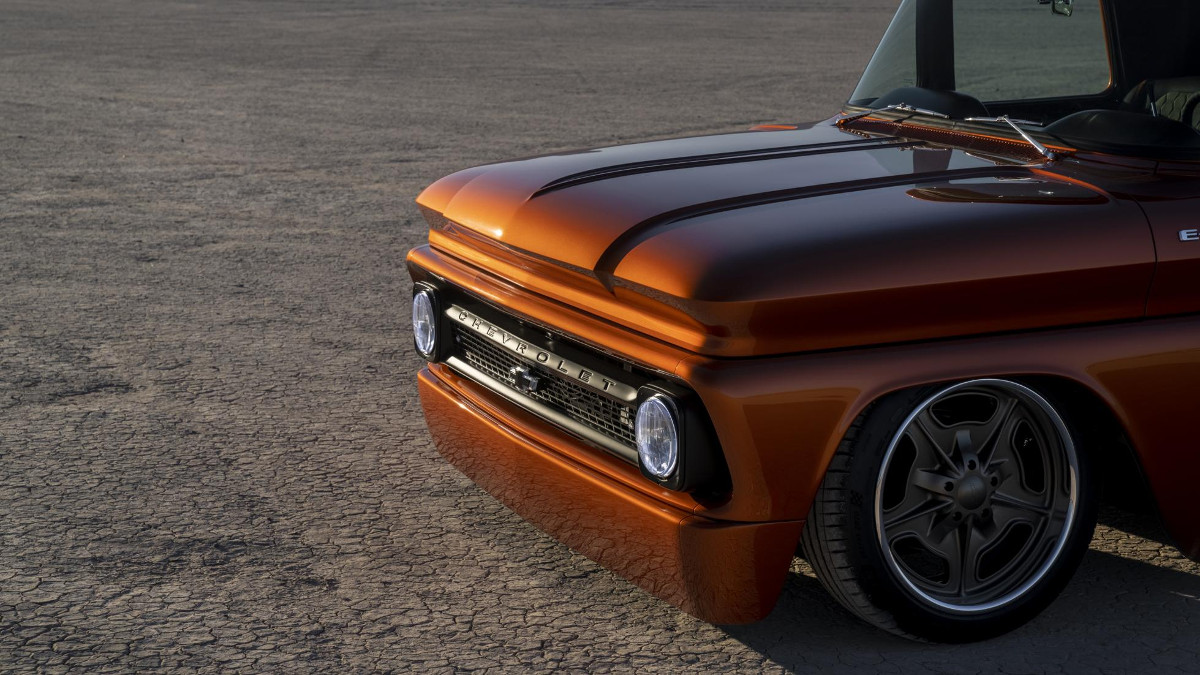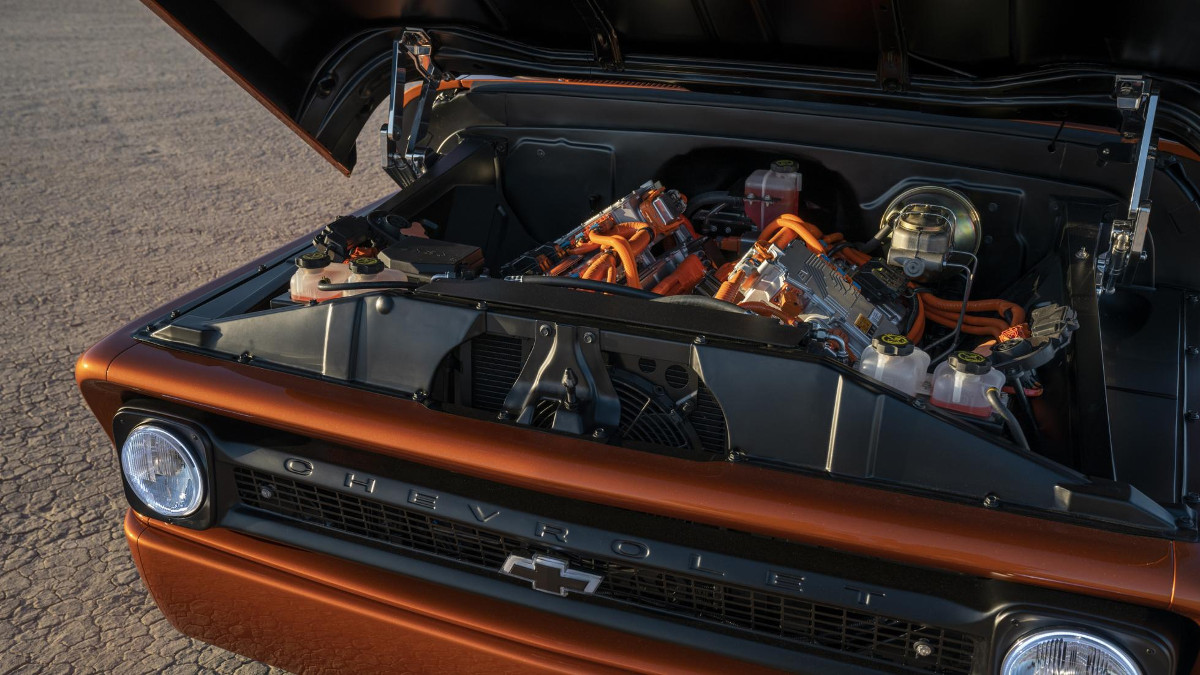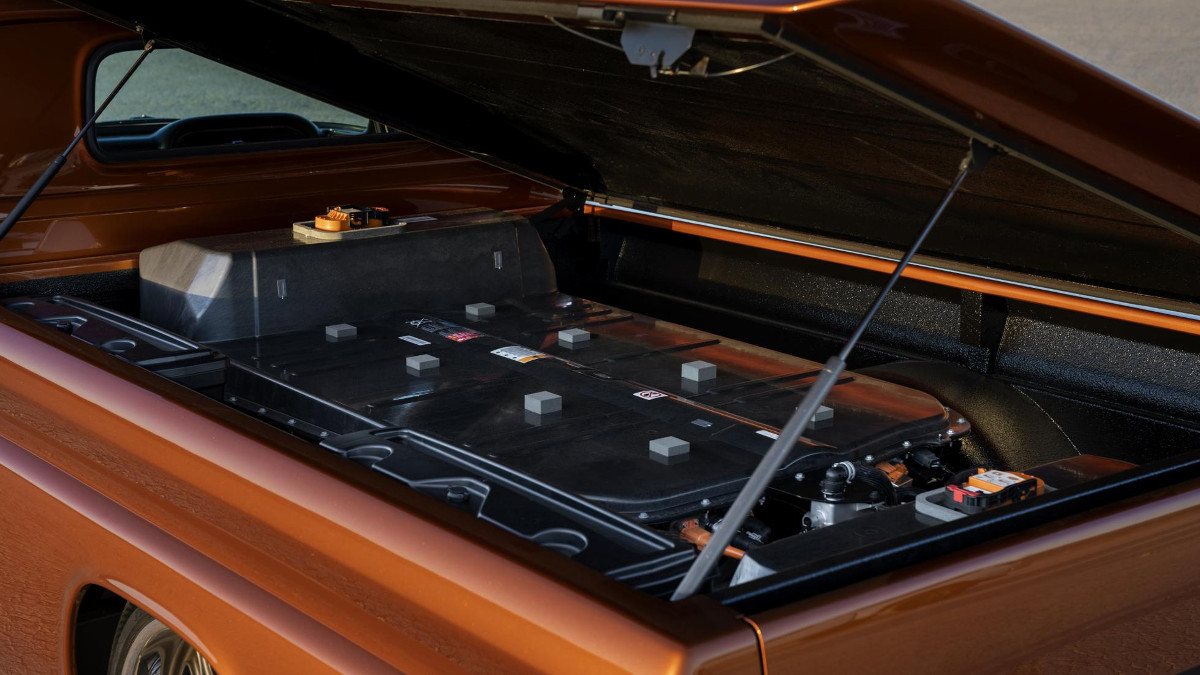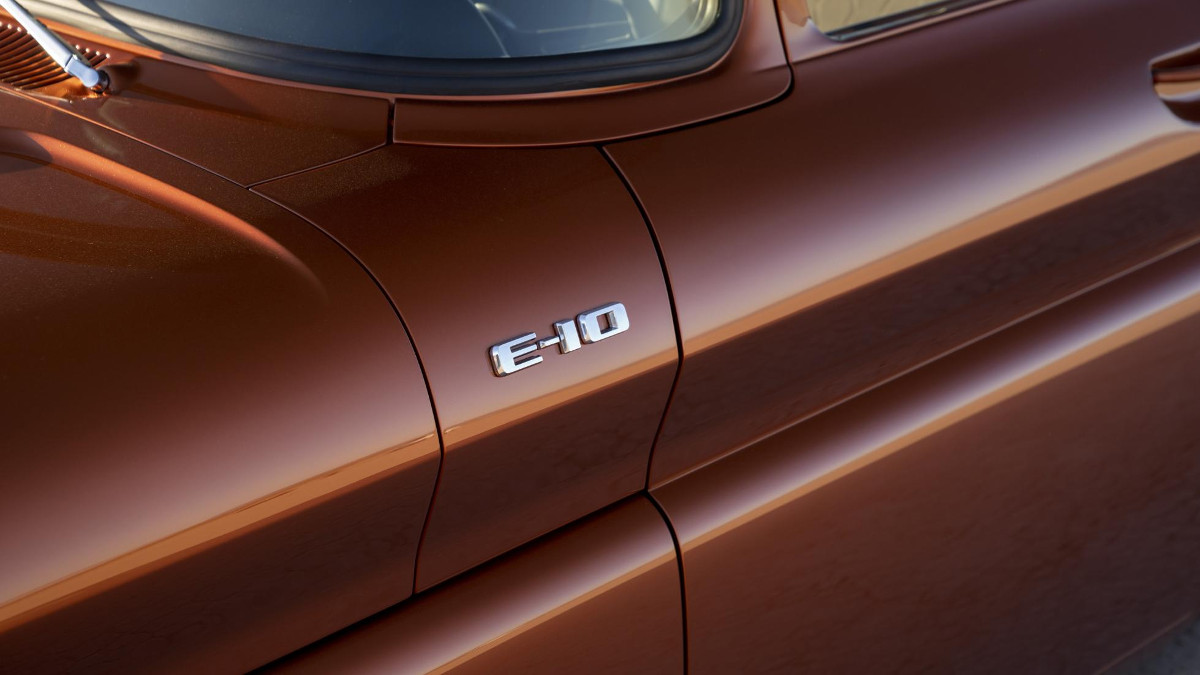 NOTE: This article first appeared on TopGear.com. Minor edits have been made.