Remember the Citroen Ami One concept car from the Geneva Motor Show last year, the one we hoped would be the second coming of the 2CV? Well, stay calm people, but it's actually happening. 
First point of note though—we say 'car' but the Ami will actually be classed as a quadricycle. That means it can be driven by anyone over the age of 14 in France and potentially anyone over 16 with a provisional license in the UK and rest of Europe. Crikey.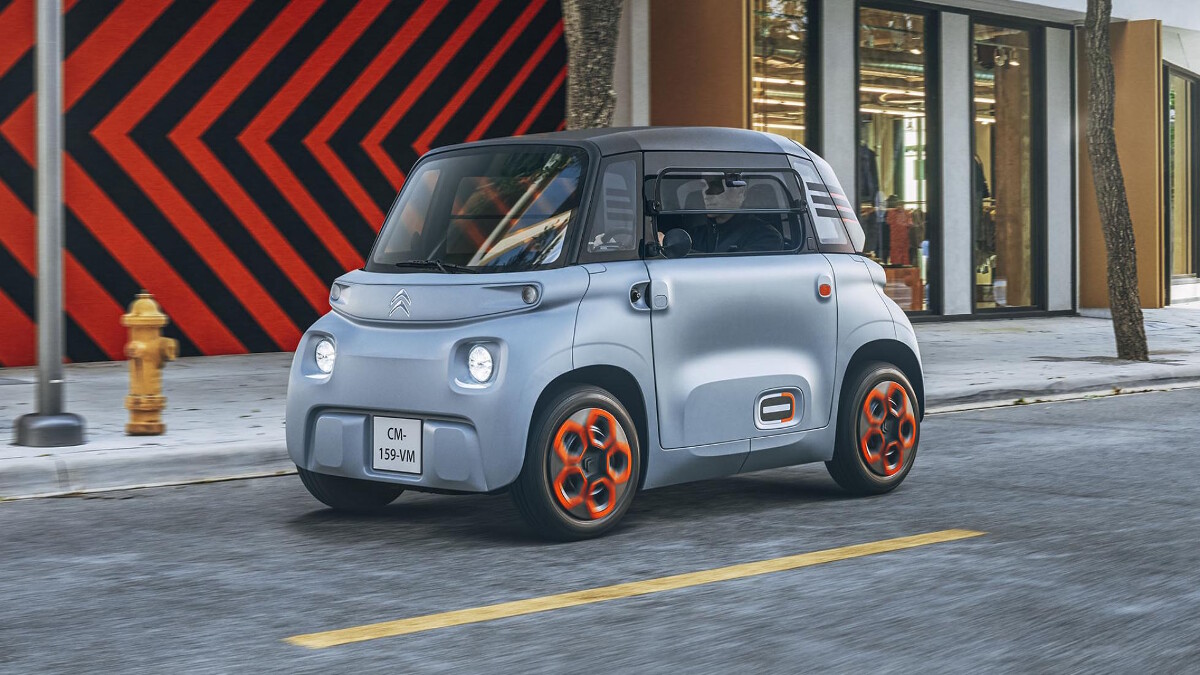 Citroen says the Ami—100% Electric (to give it its full, stylized name) "has no equivalent in the mobility landscape" and that it will provide "protection greater than that offered by two- or three-wheeled vehicles and greater independence and comfort than public transport". It's not wrong either. Just look at the thing. That looks pretty car-like and comfortable to us—certainly more so than something like the Renault Twizy 45. There are actually doors for a start.
Interesting doors too, because—like the Ami One concept—the production version will feature one traditional front-hinged door and one rear-hinged door. It's all about symmetry in body panels you see. Symmetry equals less tooling, which in turn decreases production costs and hopefully end-product costs for the consumer.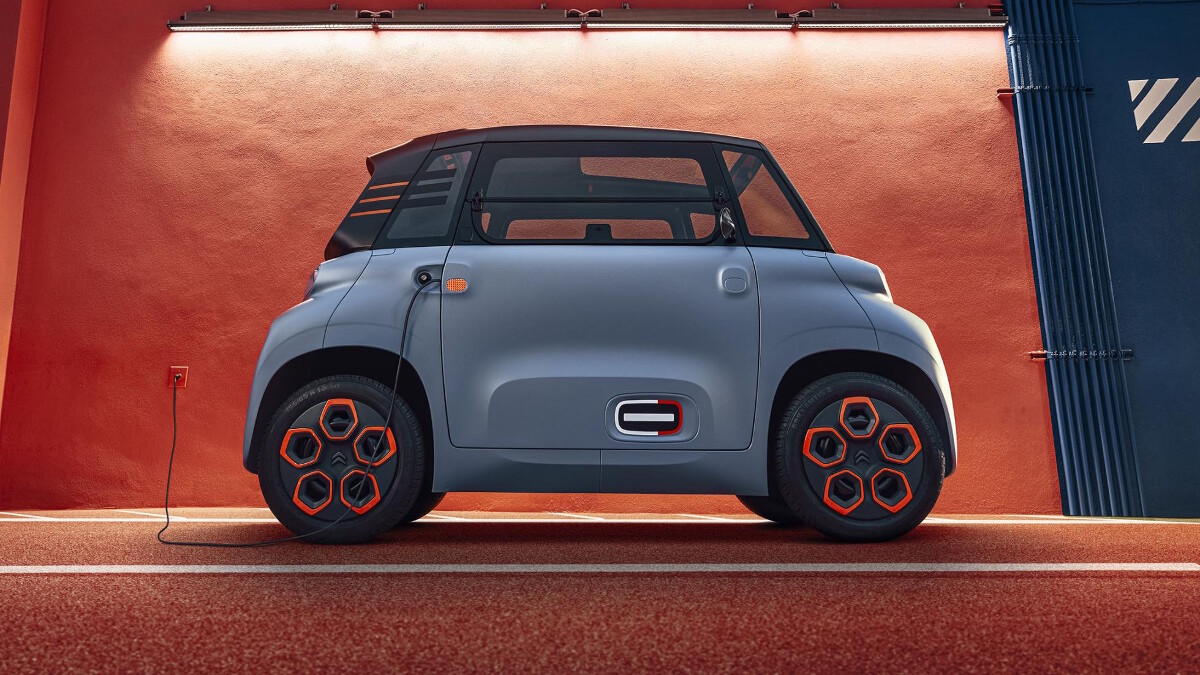 The two side windows (which open upwards like the 2CV's) are also identical to each other, as are the front and rear bumpers and under-body panels. Hence the comparisons to the 2CV then—a car which was conceived purely to offer cheap mobility to rural France. Whether the new Ami will have the same impact for frustrated teens and public transport-frequenting commuters remains to be seen. Surely better than the bus though, right?
It'll be about as cheap as a bus pass too. Citroen says to buy one outright will cost from €6,000 (P337,000), but that you'll also be able to get one for just €19.99 a month with a €2,644 deposit. Plus, if you don't want to own your own Ami, there'll be a fleet of them available from ride-sharing services costing as little as 26 cents per minute.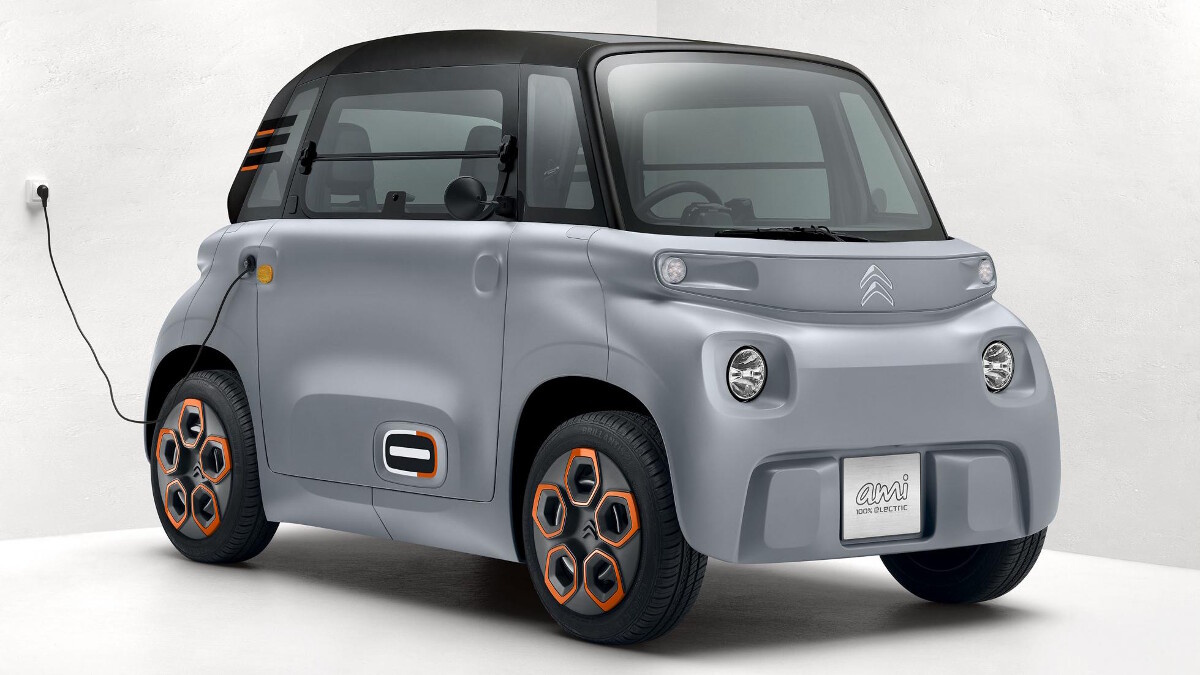 Production Ami orders will open in late March in France, with Spain, Italy, Belgium, Portugal and then Germany following closely behind. No word on official sales in the UK as of yet.
As the Ami is a quadricycle, its top speed is limited to just 45kph. With a 5.5kWh battery under the floor and accompanying electric motor, though, it should be nippy enough for getting around town. Range is 70km, or just over 43 miles. Plus, it's short enough to park head-on to the kerb and will recharge fully from a normal socket in just 3 hours. Not bad eh?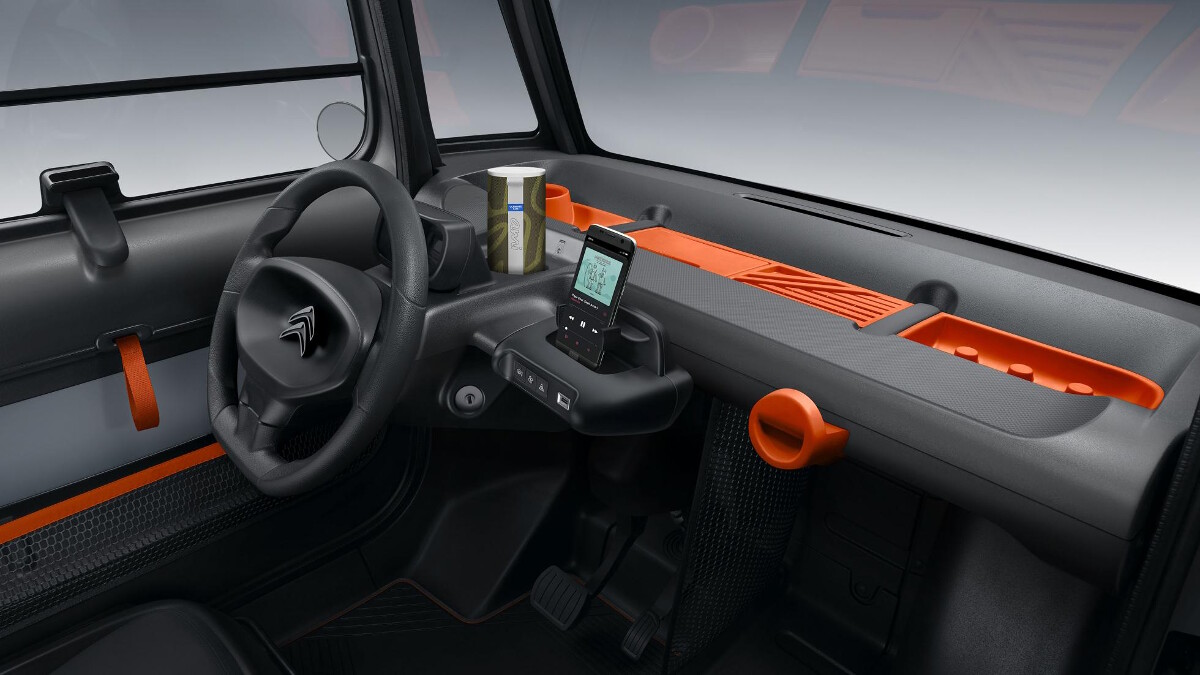 There's plenty of storage space inside thanks to some nifty packaging too, and you'll be able to use a smartphone app to take the place of an infotainment system. Wonder what the original engineers of the 2CV make of that?
That's about it then, other than the name of course, which resurrects the moniker used on the lovable '60s family car, with Ami meaning 'friend' in French. What do you reckon then, Internet? Fancy being Car Friends?
NOTE: This article first appeared on TopGear.com. Minor edits have been made.