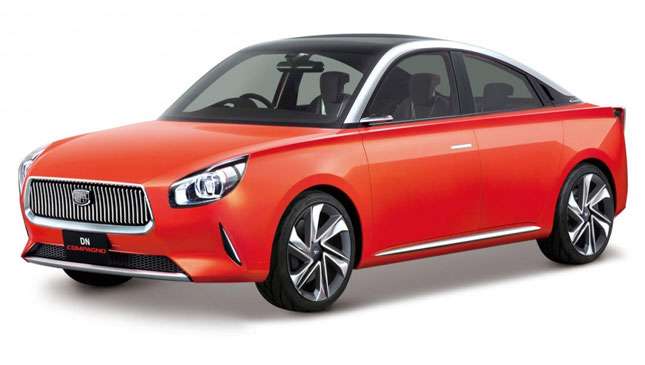 Yep, the oddball Tokyo show concepts are coming thick and fast. The latest is this, the Daihatsu DN Compagno. It's a fun little saloon car that's unashamedly retro, and the clear pick of a bunch of DN concepts that'll be on show.
Its name is a nod back to the Daihatsu Compagno of the '60s—a little sedan that also came in van, pick-up and convertible body styles. It was fairly British in its style, looking like a little Austin, but the new one is definitely its own thing.
And yes, there are retro nods—the slotted grille and chrome highlights—but it's not cloyingly hanging onto the past, and it looks fresh. It's a little four-door saloon, though the hidden rear door handles and sweeping roofline make it look—and probably feel—more like a coupe.
Continue reading below ↓
Recommended Videos
The interior is very modern, with no nods to the past. The steering wheel controls look ace, everything is communicated via screens and the inevitable concept car cameras-for-wing-mirrors trick has been deployed. How will manufacturers mark out concepts for us when the tech is finally legal—and common—on road cars?
A little car means little engine, and there's a 1.2-liter gasoline-electric hybrid setup beneath, driving through a CVT transmission, traditionally a fun sponge when you want a performance car, but probably quite handy in Tokyo traffic.
Daihatsu has good form in turning its wild concepts into reality, but the company's long been gone from the UK and the Philippine market, and the sweet little Compagno is likely to stay in its native Japan.
Which to these eyes is a crying shame. Do you agree?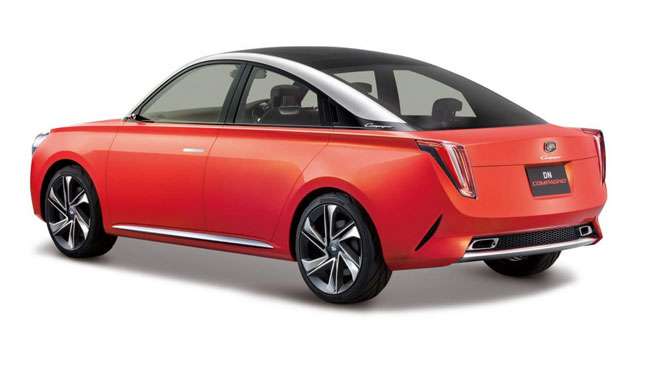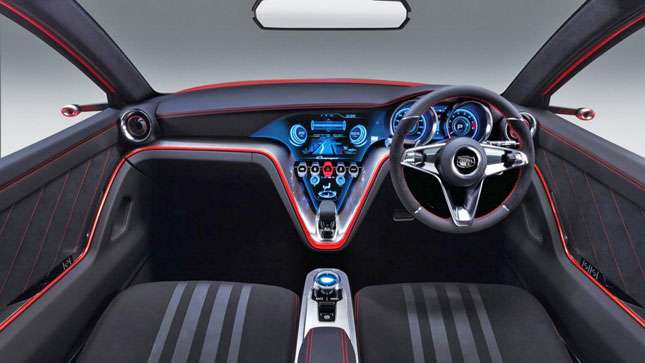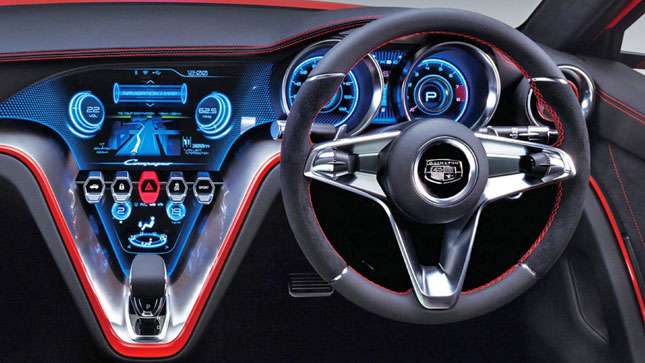 NOTE: This article first appeared on TopGear.com. Minor edits have been made.