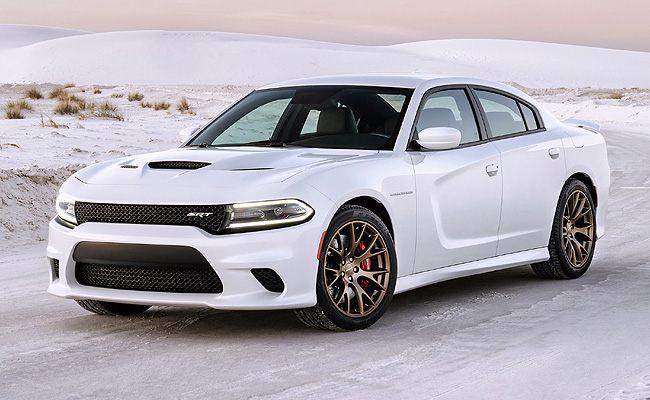 It was inevitable, really. Just a month after Dodge unveiled the Challenger SRT Hellcat as "the most powerful muscle car ever," the American car brand has launched the Charger SRT Hellcat, which it insists is "the quickest, fastest and most powerful sedan."
The Charger SRT Hellcat is powered by the same 6.2-liter supercharged V8 engine that powers the Challenger SRT Hellcat. Utilizing the same TorqueFlite heavy-duty eight-speed automatic transmission, the sedan boasts 707hp and 881Nm. Surprisingly, on stock Pirelli P Zero tires, the Charger SRT Hellcat is quicker doing a standing quarter-mile run (compared with the Challenger SRT Hellcat) by 0.2 second with a time of 11 seconds before it tops out at 326kph.
Like the Challenger SRT Hellcat, the Charger SRT Hellcat has a red key fob and a black key fob, with the former unlocking all 707hp.
Providing stopping power to the Charger SRT Hellcat are 390mm two-piece Brembo rotors with six-piston calipers "for outstanding heat management and thermal capacity and longevity."
ADVERTISEMENT - CONTINUE READING BELOW ↓
To help the Charger SRT Hellcat's engine breathe better, Dodge and SRT designers reshaped and refined nearly every body panel. Besides adding functional performance cues, the car also sports heat extractors in the hood, unique front and rear fascias, and LED lighting for both front and rear.
For its interior, the Charger SRT Hellcat has new design elements led by its three-spoke, flat-bottom SRT steering wheel. Behind it is a seven-inch reconfigurable digital gauge cluster, while an 8.4-inch touchscreen resides in the middle of the dashboard. Nappa leather and Alcantara suede seats, and premium materials complete the entire package.
"For the last eight years, a large part of the Dodge Charger's successful formula has been its many personalities," said Dodge and SRT brands president and chief executive Tim Kuniskis. "It's a muscle car, a performance sedan, a family capable sedan. Its success is that it can be any or all of those things, depending on how the customer chooses to equip the car. And now, with an NHRA-certified quarter-mile time of 11 seconds and a 326kph top speed, the new 2015 Dodge Charger SRT Hellcat redefines itself again as the quickest, fastest, most powerful sedan in the world!"
ADVERTISEMENT - CONTINUE READING BELOW ↓
Recommended Videos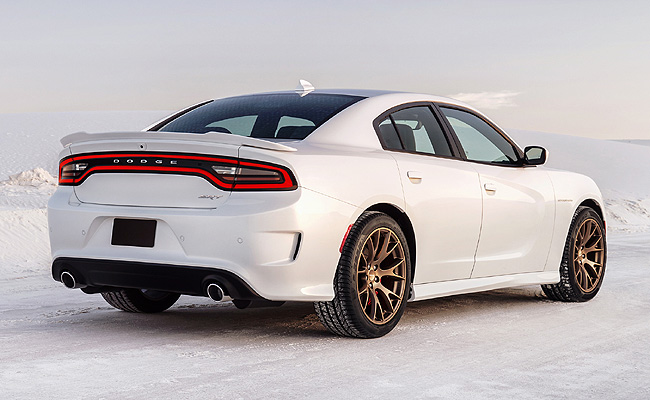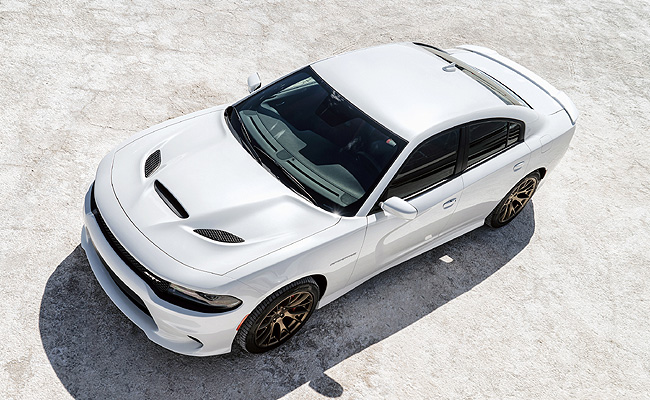 ADVERTISEMENT - CONTINUE READING BELOW ↓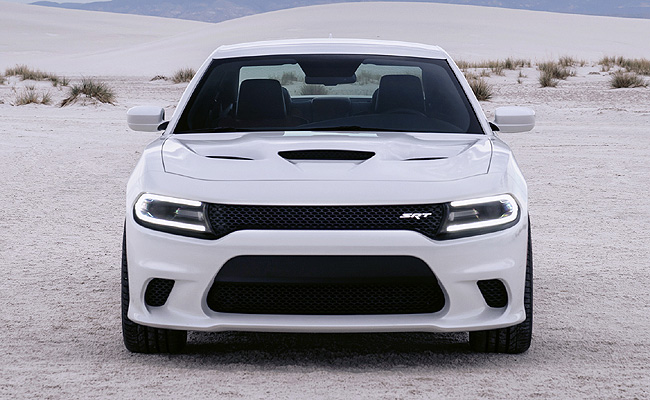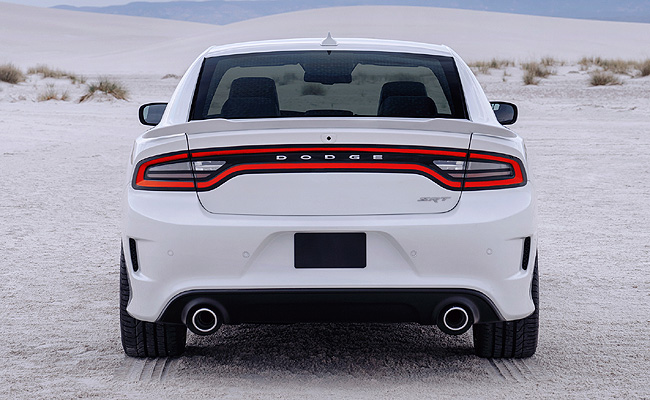 ADVERTISEMENT - CONTINUE READING BELOW ↓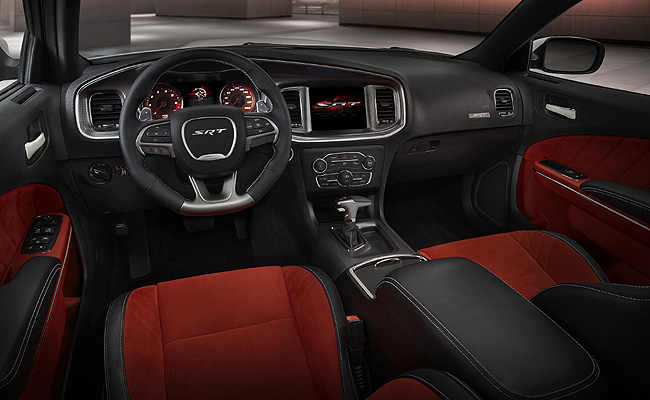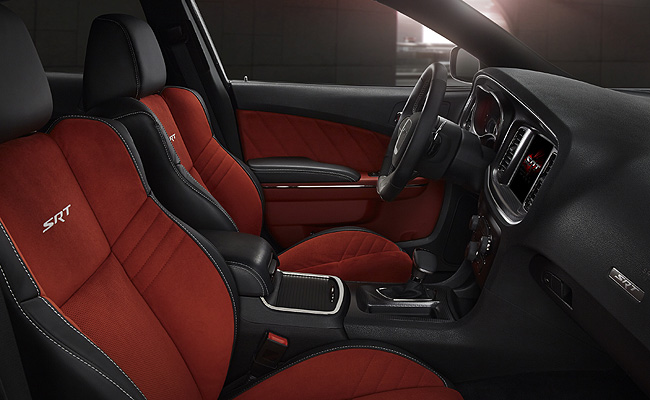 ADVERTISEMENT - CONTINUE READING BELOW ↓