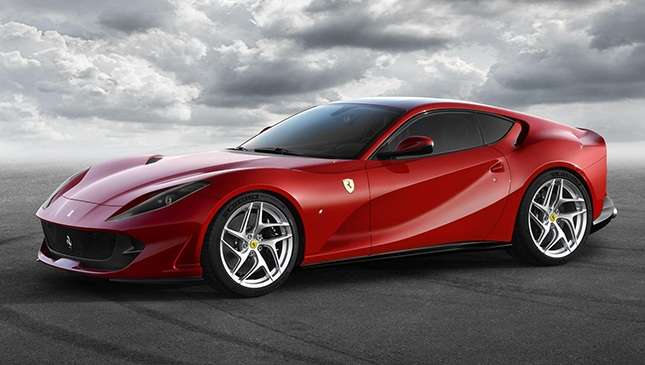 This, ladies and gents, is the Ferrari 812 Superfast. It is the latest V12 Ferrari supercar and the replacement for the F12 Berlinetta.
Yes, it's really called Superfast. Ferrari's wildly inconsistent naming structure is now, perhaps, calling on the suggestions of nine year olds. But mock as much as you like: the name ought to be thoroughly justified.
That's because beneath the 812's hood, powering the rear wheels and no doubt making a jolly mess of Alpine hairpins, is a 6.5-liter V12 with 789hp. Yikes. That makes it nearly 60hp healthier than the old F12's 6.3-liter V12. This 6.5 is Ferrari's most powerful naturally aspirated engine yet. Quite fitting, giving it may just be its last.
That peak power is delivered at 8,500rpm, by which point the noise is doubtless spectacular. Peak torque—718Nm, since you ask—arrives a little earlier, at a still dizzying 7,000rpm. God, we'll miss turbo-free engines.
The numbers are 2.9 seconds to 100kph and a '339kph-plus' top speed. Even if that only means 341kph, it's damn impressive. Superfast name probably justified, though a Tesla is half a second quicker to 100kph, it's worth noting…
There are plenty of acronyms to help ensure the power isn't wastefully spun away. EPS is Ferrari's first electric power steering system, there's a fifth-generation version of SSC (Side Slip Control, Ferrari's drift god mode), and a second-generation application of Virtual Short Wheelbase, Ferrari's four-wheel-steering system. Despite the extra tech, its 1,525kg dry weight is unchanged from the F12's. Those kilos are reasonably well distributed, too, split 47/53 front/rear.
Continue reading below ↓
Recommended Videos
The styling is rather more complex than the pretty F12's, with quad taillights, new air intakes up front and all manner of aerodynamic aids, such as active flaps and that incongruously red rear diffuser. Though conversely it looks like the F12's open front fender 'aero bridge' has been closed off. The lights are all LED while the color is apparently new, though still very recognizable.
Inside, there's a new steering wheel and redesigned instrument clusters, but if you didn't like Ferrari's approach to ergonomics before, you're not going to be suddenly won over. The 812 Superfast is an evolution rather than revolution over the F12 Berlinetta.
We'll see the Ferrari 812 Superfast at the 2017 Geneva Motor Show, which opens in early March. We should have a better idea of its tech, aero and perhaps pricing then, too. Though it's safe to say you'll need at least £250,000 (P15.6 million), and a modestly specced 812 will pass £300,000 (P18.7 million) fairly quickly.
For now, the question is simple. Like the look of it? And is the name superb or silly?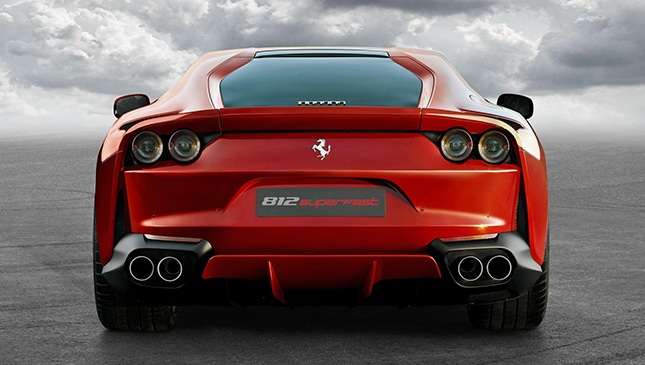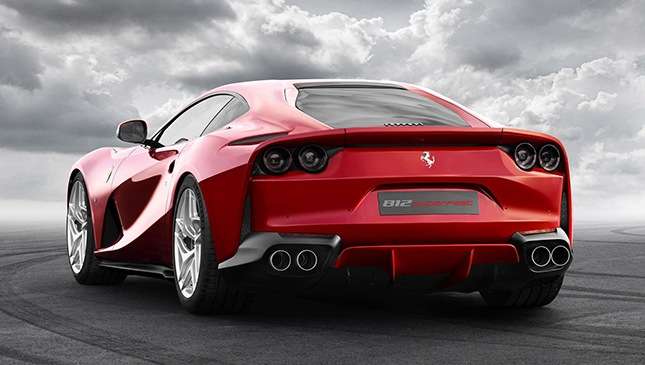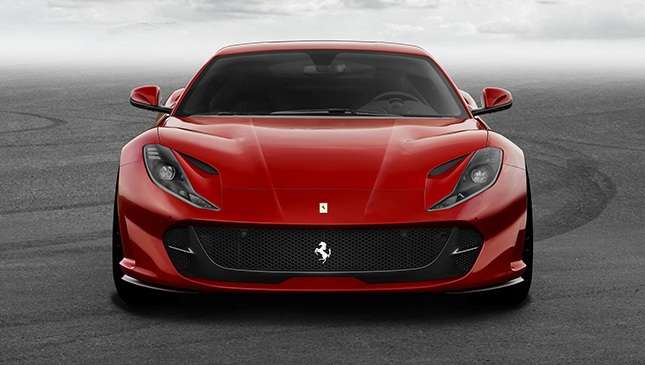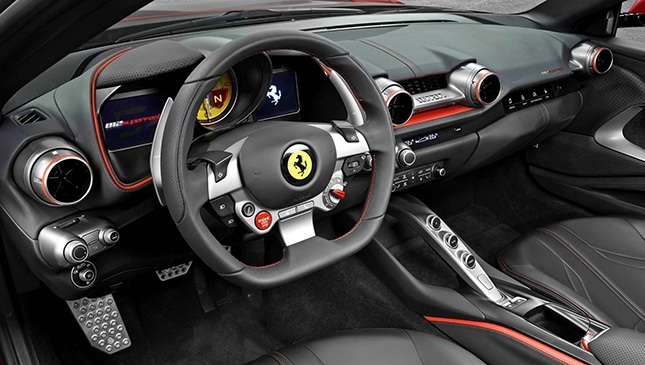 NOTE: This article first appeared on TopGear.com. Minor edits have been made.