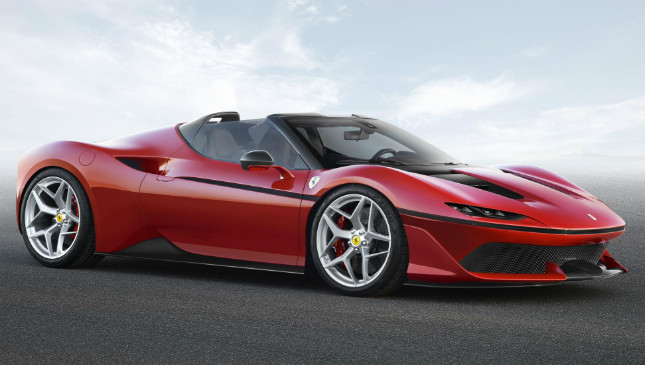 What's the one thing better than a new Ferrari? A surprise new Ferrari. The Italian carmaker has announced, somewhat out of the blue (or red…), the J50. It's pretty wild, we're sure you'll agree.
It's a limited-run model, with just 10 being made, and sold at cost we estimate to be many millions of pesos (no actual number, sorry). It marks 50 years of Ferrari selling cars in Japan, which should nicely decode its name for you.
Underneath its skin sits a Ferrari 488 Spider, with its 3.9-liter turbo V8 tuned up by 20hp, to 681hp. It did not need this, but we welcome the additional power nonetheless. Expect incremental gains over the standard Spider's 3-second 0-100kph time and 325kph top speed.
It's the styling that's most important, though, and there's lots of it. It's a whole lot more aggressive than a standard 488, and with its targa roof layout and black dividing strip along the doors, it puts us in mind of a modern day Ferrari F50. No bad thing whatsoever.
ADVERTISEMENT - CONTINUE READING BELOW ↓
The rear styling harks back to the F50 and F40 too, with quad taillights bookending a black strip. The aerodynamics are leaps and bounds beyond those cars, though. A redesigned front bumper gulps more air while the windscreen swoops lower, better directing air over the unsubtle rear wing.
A rear diffuser, meanwhile, "features an extractor shape inspired by jet engine afterburners," apparently. Too bad that Ferrari hasn't thought to clearly show us this in the first pictures of the J50. A set of 20-inch alloys complete the exterior makeover, which reminds us of the 458-based Ferrari Sergio.
Inside, there are some supremely hugging sports seats and red and black detailing in abundance, though the 10 J50 buyers will naturally get much customization for their money. The targa roof is a two-piece carbon item—none of the 488 Spider's fancy folding roof nonsense here—though again, there are no pictures. Shame.
Simple question, really. Do you like it? And which supercar styling elements can you spot in the J50?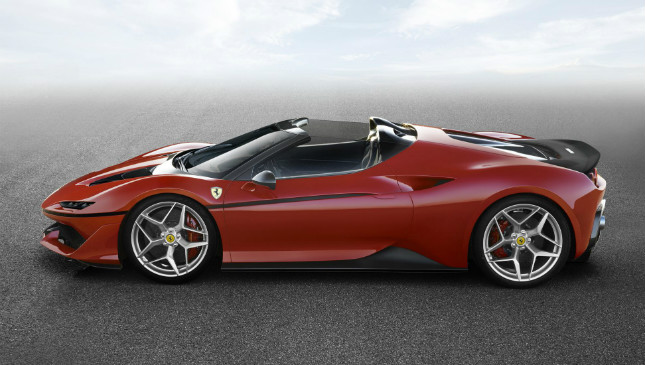 ADVERTISEMENT - CONTINUE READING BELOW ↓
Recommended Videos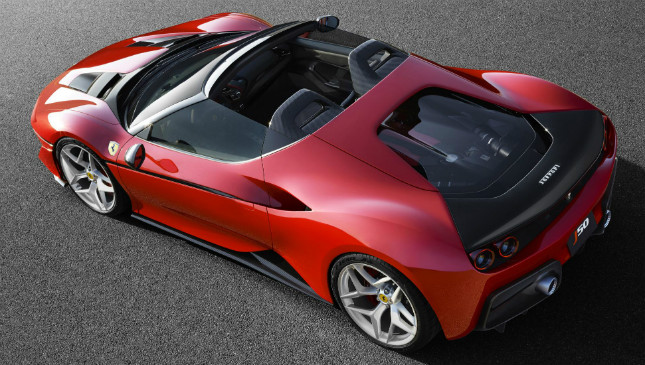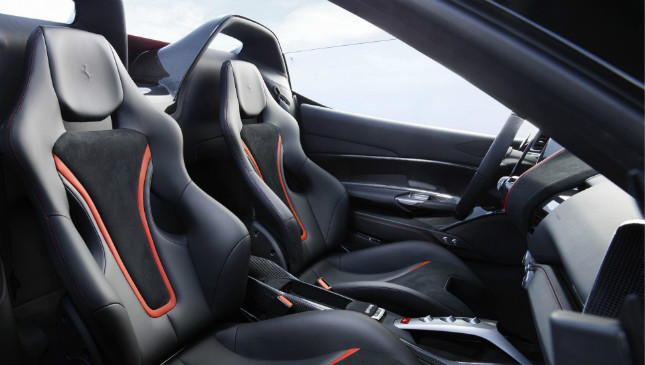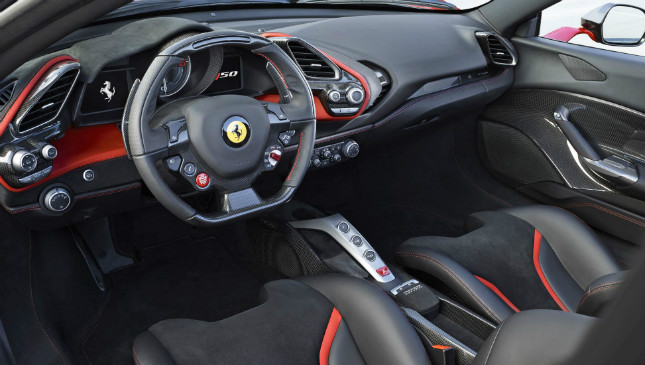 ADVERTISEMENT - CONTINUE READING BELOW ↓
NOTE: This article first appeared on TopGear.com. Minor edits have been made.