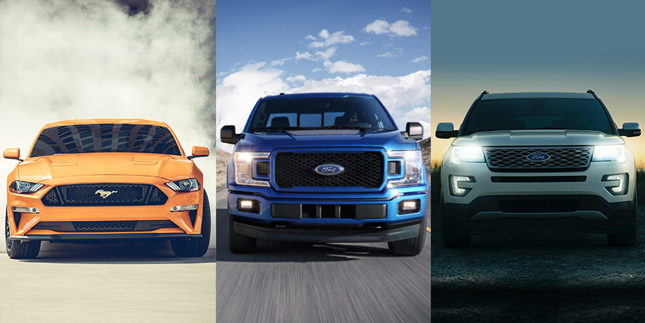 It started with rumors, and then the Dearborn-based carmaker confirmed its future models. The only thing left is for Ford to present us its new vehicles.
We're sure a lot of you want to see the other new exciting vehicles the Blue Oval designers and engineers are working on. For many, it doesn't exist until there's actually proof of the vehicles' existence. The good news is teasers for three upcoming models have been finally released.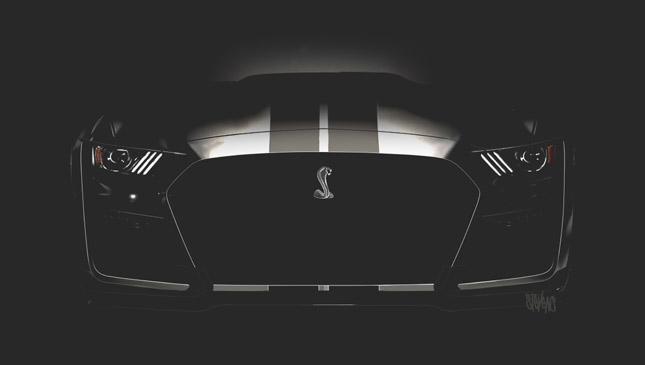 Continue reading below ↓
Recommended Videos
Mustang Shelby GT500
The legendary 'Stang will hit the showrooms next year. Originally, the GT350's role was to become the lightweight track car, while the GT500 was the straight-line muscle car. This time around, it looks like Ford will be combining the best of both worlds. The new Shelby will pack a supercharged V8 with over 700hp, making it the most powerful road-going Ford. It will also feature track-tuned hardware, software, and of course an aggressive functional aero package.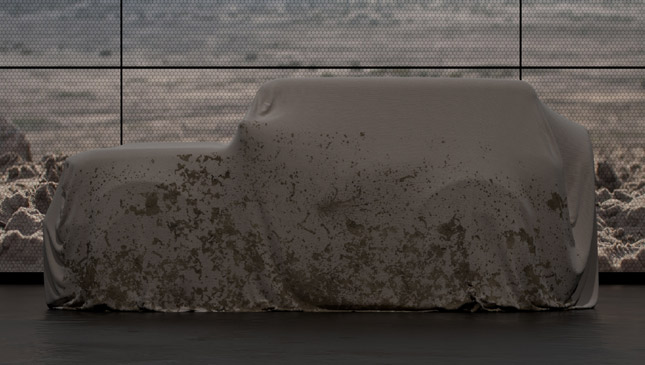 All-new Bronco
This hardcore off-road Jeep-fighter will hit the trails in 2020. It started life as a light-weight compact in 1966 and ended as a large F-Series-based SUV in the mid '90s. The upcoming model is expected to be somewhere in between in terms of size. Based on the teaser photo, its boxy profile is reminiscent of the iconic first generation Bronco, which also served as the inspiration for the 2004 Concept.
While the upcoming Bronco was rumored to return in the form of a four-door SUV, some people were quick to point out the rather short proportions of the draped prototype. According to a tweet by Ford's product communications manager Mike Levine, "Ford never said it would be four-door only." Interesting to know there will be more than one body-style. While there's still no word on the engine options, what's been confirmed is the availability of a hybrid version. Being a global model, there's a possibility that its powerplant choices could mirror those of its North American and rest-of-the-world Ranger cousins.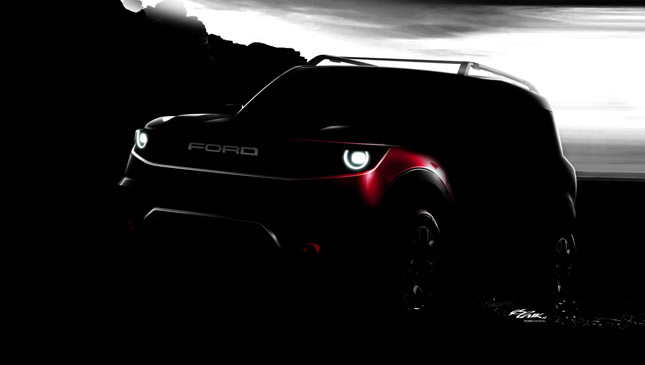 The unnamed SUV
The biggest surprise was the teaser photo of another SUV that wasn't a Bronco. Ford describes this upcoming curvy SUV as a "rugged off-road small utility." Could this be the high-performance Mach 1 electric SUV announced in January at the North American International Auto Show? Whatever it is, it's nice for carmakers to surprise us from time to time.
While information is sparse for now, let's hope Ford Motor Company has more to share at the 2018 New York Auto Show, which begins later this month.