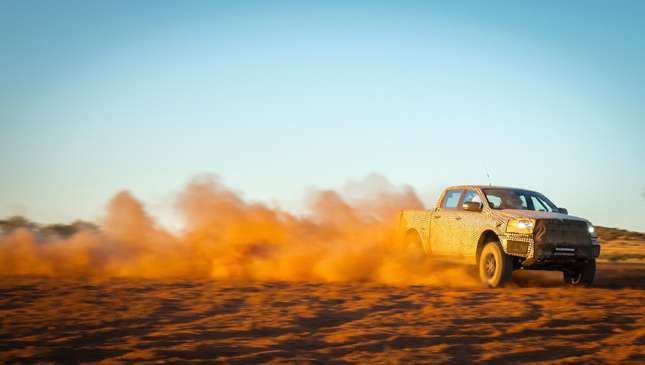 Back in September, Ford had pickup truck fans all across the pacific on the edge of their seats with the announcement that a 'Raptor' variant of the Ranger was in the works. Later that month, Ford Philippines managing director Bertrand Lessard confirmed that it would arrive in our country sometime next year.
At the time, there was nothing much to go by save for a few shots and a video of the pickup covered in camouflage tearing up the desert. No engine details, no interior shots, no release date…nothing but a 'keep me informed' page on the Ford Philippines website.
Now, motoring.com.au is reporting that the company will unveil the vehicle in Bangkok by February 2018, and that it will run on a new 2.0-liter four-cylinder turbodiesel engine.
The website also speculates that the Ranger Raptor will come available with Ford's ridiculous new 10-speed automatic transmission, and that the pickup could go for as much as AUD 80,000 (P3 million). Of course, as of now none of that is official as no further details regarding the vehicle will be made known before the big reveal.
No new photos, still no power figures, so this still isn't that much to go on. But at least now we have a potential date, and somewhat of an idea of what kind of engine it'll pack underneath the hood. Are you guys as excited for the Ranger Raptor as we are?
Recommended Videos