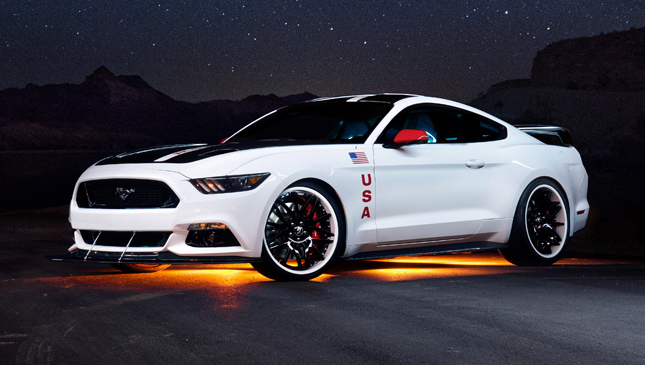 Ford will auction a special Mustang Apollo Edition at this year's Experimental Aircraft Association (EAA) Gathering of Eagles charity event in Oshkosh, Wisconsin, on July 23. The event will feature a Mustang being sold and donated for the benefit of the Young Eagles, a training program for young men and women who are preparing to be the next generation of aviators.
The Mustang Apollo Edition is inspired by no less than the Apollo Space Expeditions that have helped mankind explore what's out there, and allowed man to land on the moon. This was the theme that Ford engineers and designers followed in coming up with the special, one-off model.
The car was transformed from an ordinary 2015 Mustang GT fastback into a unique model that is inspired by aviation and a bit of space travel. It features space-age carbon-fiber bits on the front splitter, the rear diffuser and the exterior. It even comes with LED underbody lighting, giving the impression of "atmospheric entry." And it is finished off in a white paint scheme with black accents, just like the Apollo spacecraft.
The Apollo theme is carried over into the cabin, where one will find a set of embroidered decals and logos, sill plates with signature logos, and a unique set of gauges for that space-age vibe. It even has a sporty Ford Performance shift knob, among other tasty amenities.
Of course, no Mustang modification will be complete without its fair share of performance and go-fast bits. The Apollo Edition gets stuff like a Ford Performance supercharger and an X-pipe with side and rear pipes--both of which help give the car rousing engine ratings of 627hp and 732Nm. Handling all this extra oomph are the sport-tuned suspension and the six-piston Brembo brakes, housed in Forgiato 21-inch wheels and tires.
ADVERTISEMENT - CONTINUE READING BELOW ↓
This isn't the first time Ford donated a special-edition vehicle for the EAA cause. It has built and sold cars like the Mustang AVBR in 2008, the AV-X10 Dearborn Doll Mustang in 2009, the SR-71 Mustang in 2010, the Blue Angels Mustang, the Red Tails Mustang, the Thunderbirds Mustang in 2013, and the F-35 Lightning Edition Mustang in 2014. The Apollo Edition Mustang is just the latest in a distinguished list of cars donated and sold for charity.
The Mustang Apollo Edition will be on display at the Ford hangar at the EAA AirVenture in Oshkosh before the actual auction. With cars and events like this, isn't it great to be a car lover?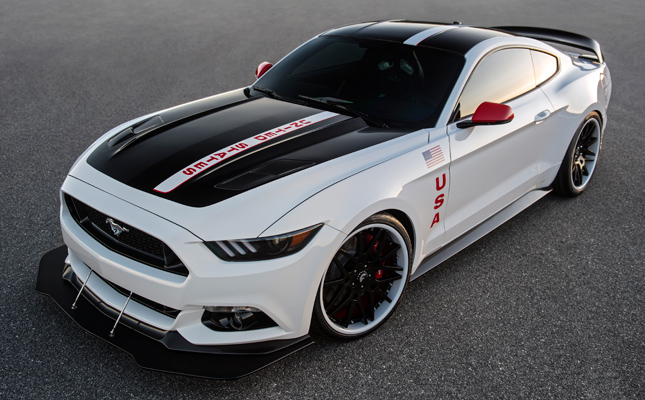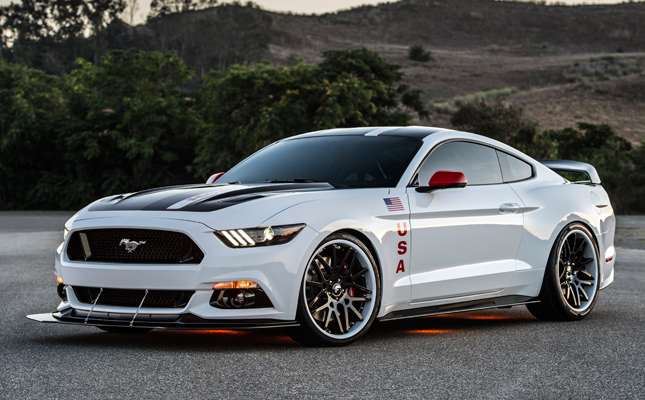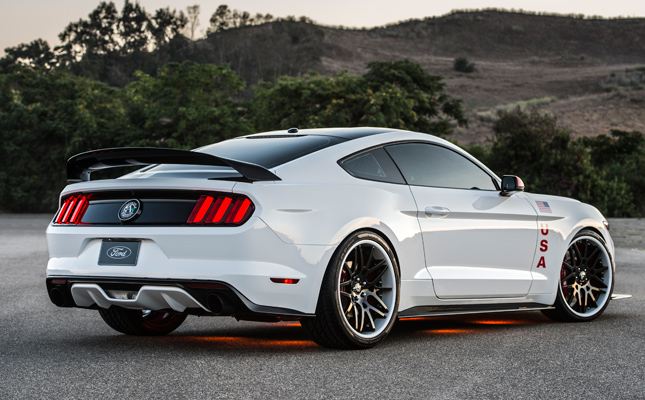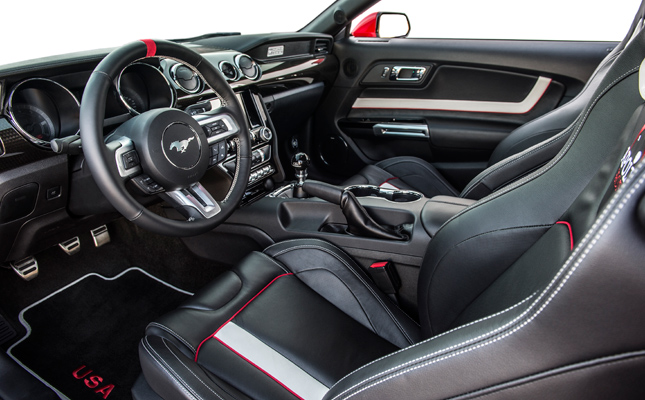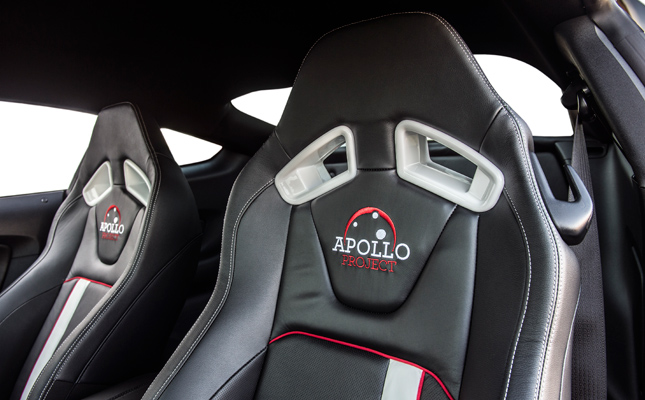 ADVERTISEMENT - CONTINUE READING BELOW ↓